4 Best Neighborhoods in Holiday, Florida
Holiday, FL has a population of over 21,000 people and is located in Pasco County. On the map, Holiday is situated on the west coast of central Florida, bordering the Gulf of Mexico. Nearby cities for great places to work and play include Clearwater, St Petersburg, and Tampa.
Holiday, Fl is north of these cities and is often overlooked. There are small pockets in Holiday, Fl that aren't as desirable, but it has some really beautiful neighborhoods that make a great place to grow a family.
Homes for sale in Holiday, Fl offer a great value that is unmatched in many parts of the sunshine state.
The 4 Best Neighborhoods In Holiday, Fl
Key Vista
Holiday Lake Estates
Forest Hills
Buena Vista
There are many neighborhoods within Holiday, Florida. The list below will highlight the best neighborhoods we have found within the city limits of Holiday.
The real estate in these neighborhoods tends to cost more than the median home in Holiday, Fl but they tend to have lower crime rates and better public schools, which make these neighborhoods better places to live.
1. Key Vista / Anclote
One of the best neighborhoods in Holiday, FL is Key Vista. Key Vista is located on the west side of Holiday and borders the Gulf of Mexico. According to data, the median home price in this market is around $422,000 which is above the national housing average.
The average rent price in this market is around $1600. While the cost of living is not as affordable in this area the crime is lower, the school data reports better quality education, and it's a wonderful community.
This is a nice location to settle down in if you're thinking about living in Holiday, Fl.
» Key Vista / Anclote – Homes for Sale
2. Holiday Lake Estates
A great nearby neighborhood in Holiday, FL to the east of Key Vista is a neighborhood called Holiday Lake Estates. The average housing price in Holiday Lakes Estates is around the median price of Holiday Florida as a whole and below the national average. The cost of living here is cheaper here and more affordable which makes this a good area to buy property.
They have a lot of great shops that you can search through to find good value. The residents here come from all walks of life but there is a sense of community amongst the population that make it a neat place to live.
The crime and schools are about average but the price of housing and the nearby amenities make this area a good value.
» Holiday Lake Estates – Homes for Sale
3. Forest Hills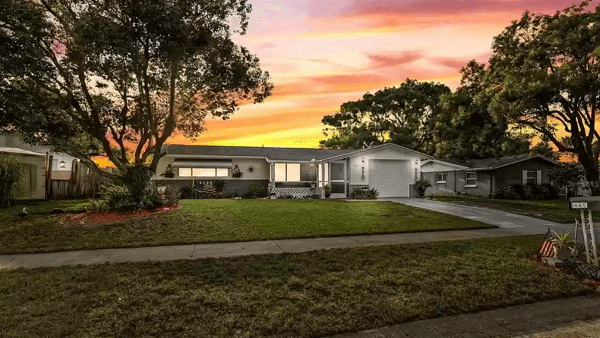 The last neighborhood in Holiday, FL that has good reviews and a low cost of living is Forest Hills. This community is located on the east side of Holiday, and the price of homes is lower than the median price of Holiday itself.
The neighborhood borders the east side of the US-19 which you can take down to I-275 for convenient access to the city of Tampa.
» Forest Hills – Homes for Sale
4. Buena Vista / Melody Manor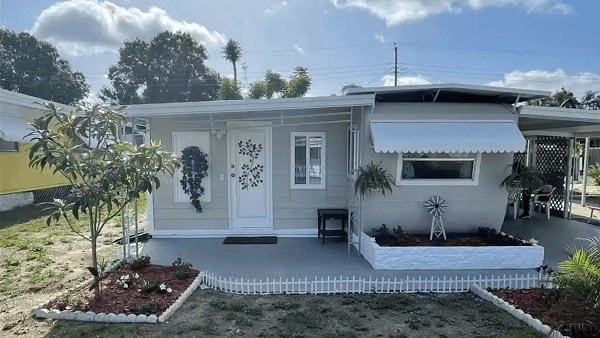 The next neighborhood to highlight is Buena Vista in Holiday, FL. According to data, the median home and rent price in this area of Holiday is less than the median price of Holiday as a whole and lower than the national average which makes this location a good area to buy property.
This part of the city borders the west side of US-19 which is the main road and allows residents to get to local spots quickly and conveniently.
» Buena Vista / Melody Manor – Homes for Sale
See These Other Great Neighborhoods in Holiday, Fl
Top Reasons for Choosing Holiday, Fl
Holiday Florida has many reasons that make it a great place to live. The real estate market and cost of living in Holiday Florida are cheaper than in most neighboring cities [1]. The median home price is around $215,000 which is lower than the national average, making it an affordable place to live and buy real estate.
Schools in Holiday
The public schools rate fairly well against other schools near Holiday. Some of the higher-quality schools that have good reviews in the area include Gulf Trace Elementary School and Sunray Elementary School.
Crime Rates in Holiday
The crime rates in Holiday, FL are around the national average [2]. Holiday, FL also has many delicious restaurants, nature parks to explore, and sandy beaches, all of which add to making it a great place to live.
Perks of Living in Holiday, Fl
A short drive down the US-19 will also bring residents to Clearwater Florida and St Petersburg Florida where they can enjoy the weather and explore some of the country's best free beaches.
The location is also convenient for the family and those with jobs in Holiday Florida because schools with good reviews are close by as are places of employment.
Local shopping and grocery stores are plentiful. Holiday areas tend to be free of population decline for the last few years, supporting that many find it a nice place to live.
Home Areas Near Holiday
Holiday, Fl is near other great places within Pasco County. Whether you're looking to live, work and play, Tarpon Springs and New Port Richey offer much of the same as Holiday, with a bit higher cost in home purchases, but still below averages in Florida and other states.
The unemployment rate within Pasco County remains low in these cities as well. Last month the median home value for these cities averaged $320k, allowing many to live comfortably and still be near many of the local attractions.
Holiday Is A Hidden Gem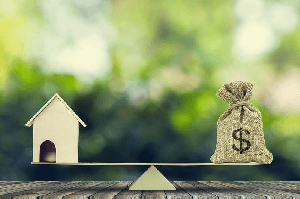 Holiday, FL is an underrated area that has a number of things going for it. First and foremost according to data housing is cheap in Holiday, much cheaper than the national average. Home listings are fairly consistent in Holiday so it's usually easy to search for and find a home for sale. If school is an important factor, Holiday has plenty of school options.
Holiday neighbors some great areas such as Tampa and Clearwater which has some of the best beaches. There are plenty of shopping and restaurant options in the area so there's always something to do in Holiday, FL and it's a great place to call home.
References
https://www.bestplaces.net/city/florida/holiday
https://crimegrade.org/safest-places-in-holiday-fl/