Can I Buy A Tesla House? Updated: December 2023
Are you dreaming of having a tiny home that looks like it was built by Tesla? You've seen the videos and heard the rumors, but when can you actually buy one?
It's time to uncover the truth behind these rumors and know the actual price of a Tesla house. In this article, we'll investigate all aspects of this mysterious small house from Tesla, including Elon Musk's plans, Boxabl and Casita homes, solar power options, and Nestron tiny house costs.
Read on to find out more!
Overview
With promises of affordability and sustainability, people were eagerly searching for this dream home utopia – only to discover that the reality was much different.
Elon Musk's Tesla had been rumored to have a tiny house for sale at around $15,000. However, this has yet to be confirmed by the company itself.
The Cube Two X model costs $59,000, depending on solar-heated floors or central AC options. Another option is Boxabl's Casita; their 375-square-foot modular home folds up when shipping and can be unfolded onsite within an hour.
While the price tag is lower than Nestron's, with just under $50,000, not including add-ons like a Powerwall or solar panels, it still isn't what was promised when talking about Elon Musk's Tiny House first started circulating.
Although both companies are tied in with Elon Musk through his personal use and attention drawn from viral stories, respectively, they provide potential solutions to those looking for an affordable yet sustainable alternative to traditional homes while still partaking in the tiny house movement.
Elon Musk's Plan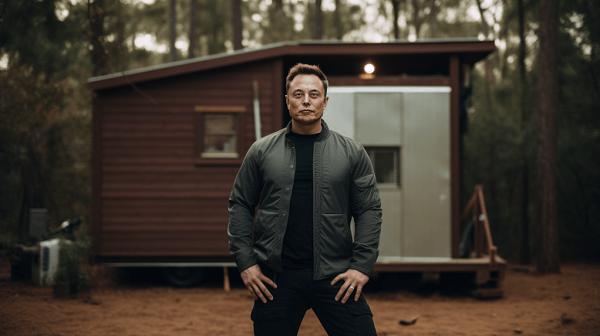 You may have heard of Elon Musk's plan to bring affordable, sustainable housing to the masses – but what exactly is it?
Tesla Tiny House is a tiny prefabricated home designed by Musk that utilizes renewable energy sources such as solar and wind power. The house is equipped with energy storage, solar energy, and a battery designed specifically for use in the home. Furthermore, the house was built in Texas on property owned by SpaceX, purchased by Musk last year.
This project aims to provide an affordable living space complete with all the necessary amenities that can be used by anyone looking to purchase a tiny house. While there are currently no plans to make these homes available for purchase, it could open up possibilities for those looking to buy an alternative form of housing.
Boxabl and Casita
From the futuristic Nestron C2 to the incredibly affordable Boxabl Casita, you can experience a unique and innovative tiny home lifestyle without breaking the bank!
The Boxabl Casita is a 375-square-foot modular home that folds up for shipping and then unfolds on-site, making it easy to transport. It features a 19.5 by 19.5-floor plan with two bedrooms, one bathroom, a kitchen, a living room, and even a remarkable skylight dome for stargazing.
Built from shipping containers, this eco-friendly house has large windows which allow natural light in, plus electric vehicles can be charged right at home with its energy-efficient design.
Despite its modern look and features, the price tag is still manageable at just under $50k.
With its great energy efficiency and customizable floor plan options, you don't have to compromise quality when considering an alternative form of housing!
Solar Power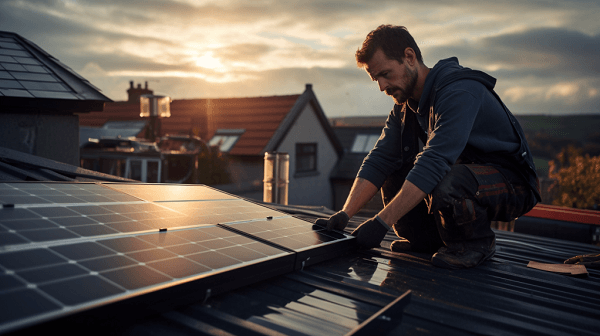 Experience true eco-friendly living with a solar-powered home, and bask in the sun's rays as you save on energy bills.
Solar power is becoming increasingly popular among those looking to reduce their carbon footprint and generate clean energy.
When considering installing solar panels, there are two main options: rooftop or wall-mounted. Rooftop systems are typically more cost-effective, as they require less equipment than wall-mounted systems; furthermore, they will often generate more power in the long run.
Wall-mounted systems, however, offer greater flexibility when positioning your panels and can be better suited for some housing types.
Depending on your monthly electricity, a kW can range from 5kW to 10kW. This means that depending on the size of your roof or available space, you could have enough room to install a small system to cover all your electricity needs with energy generated from the sun!
With the proper setup, such as a full bathroom remodel by Tesla with integrated solar roof tiles, you can look forward to reduced energy bills and increased home value!
Nestron Tiny Home
If you're looking for a futuristic, prefab home that's affordable and sustainable, Nestron's home selection may be the perfect choice. Thanks to their simple independent design, these autonomous homes don't require any permit to build and fit within a small footprint.
The house is a small but efficient space with two bedrooms and one bathroom. It also offers off-grid options with solar energy powering the entire home. SpaceX recently used this model to stay at their Boca Chica location, showcasing its versatility in harsh weather conditions.
Across Australia, Nestron homes are being built as a connection to utilities is not required due to its small size and low carbon footprint. With an open-concept kitchen and dining area, you can easily add renewable energy sources like photovoltaic panels on the roof or wind turbines on your property while still having enough space for outdoor activities or studio setup.
Prefabricated elements of your home have been tested under rigorous standards, so they can withstand extreme weather conditions, making it an excellent option for anyone looking for an efficient home energy solution without breaking the bank.
Conclusion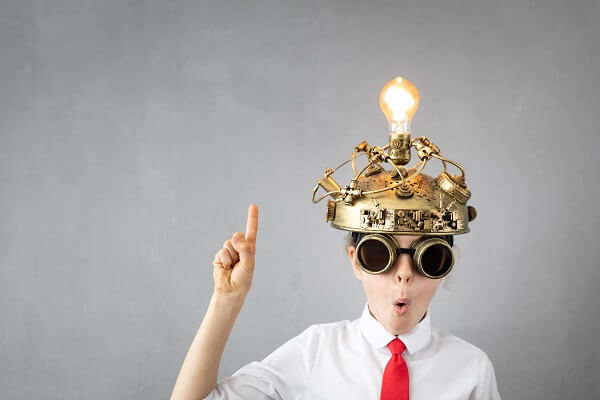 You're probably wondering when you can get a Tesla house. Unfortunately, the release date for the Tiny Tesla House has not been announced, but the good news is it may not be too far off as it's currently touring Australia.
While Elon Musk's plan to create an affordable tiny home has yet to come to fruition, companies like Boxabl and Casita are creating their versions of the Tesla house that range in price from ten to fifteen thousand dollars.
And with solar power becoming more accessible and Nestron offering unique smaller homes, it won't be long before you can have your very own Tesla house – at an affordable price!
So keep dreaming – your dreams could become a reality sooner than you think.
For more information on energy-efficient tiny homes, read on over to GatorRated.com.