What Season Is Best To Buy A House in 2023 – For Best Deals
Buying a house is one of the biggest investments you will make in your life. It's important to understand how the market works and what season is best so that you get the most out of your investment.
In this article, we'll look at factors to consider when deciding when the best time of year is for you to purchase a home. We'll explore insights from real estate experts about which month, day, and week are best for buying a house, as well as strategies on how to get the best deal possible.
So if you're ready to become a homeowner, let's dive in!
Best Time of Year to Buy a House: Factors to Consider
When buying a house, there are several factors to consider – like the season – so you can make the best decision for you.
The best season to buy is largely dependent on the real estate market and how ready you are to buy. Generally speaking, spring and summer tend to be better seasoned for those selling a home as these months offer more buyers in the market due to improved weather conditions. On the other hand, fall and winter may be ideal for shoppers as fewer people will likely be looking for homes during this time, which means potential bargains could be available.
Additionally, if you're considering taking out a mortgage loan, interest rates usually drop in fall or winter making mortgages cheaper during this time of year.
While it's impossible to know the best month or week for buying or selling, having a real estate agent on your side can help ensure you get the best deal possible, whatever season it may be.
Understanding the Housing Market: A Guide for Buyers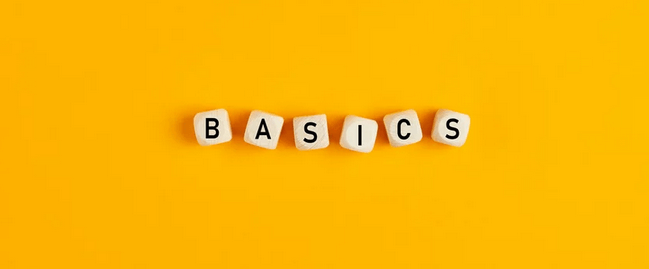 Understanding the home market is key to making a successful purchase, so why not get informed and make sure you're ready? When deciding what season is the best, there are several factors that should be taken into consideration. The table below outlines some of these considerations and how they impact the real estate market:
| Factors | Impact on Real Estate Market |
| --- | --- |
| Best month | Winter months typically have fewer homes for sale, which can lead to more competitive home sales prices. |
| Local market conditions | Home prospects should consider market conditions, as this will dictate the availability of homes for sale in their area. |
| Seasonality of home prices | Certain seasons tend to increase home sales due to increased home sale activity, making it an ideal time to buy. Conversely, other seasons may have fewer houses for sale, making it less attractive. |
In conclusion, understanding the market dynamics is essential when deciding on the best season. By researching surrounding market conditions and considering seasonal fluctuations in home prices and availability, consumers can maximize their chances of finding affordable homes that meet their needs.
The Best Month to Buy a House: A Closer Look
Choosing the perfect time to purchase a home is critical for getting the best price and finding exactly what you need – so it pays to take a closer look! A good starting point when deciding on the ideal month to buy is understanding market trends.
Home shoppers are looking for the best deals, and many factors can influence home buying. Some of these include:
Best Price: The number of homes available on the market will affect pricing and competition.
Best Times: Summer months typically have more listings than other times throughout the year; however, this could mean increased prices due to higher demand.
Worst Time: Depending on market conditions, winter months might be considered the worst time to buy a home since there may not be as much inventory available, and sellers may be less likely to accept offers lower than asking prices.
Considering all these factors, researching current market trends can help you identify when is the best and worst times in your area – ensuring that you'll get your dream home at an affordable price.
Is Winter the Best Time to Buy a Home? Pros and Cons
Considering the pros and cons, winter could be a great time to purchase a home – if you're willing to brave the chill! When buying a house in the winter, there are advantages and disadvantages to consider. On the one hand, the weather may not be ideal for viewing homes or attending closings, but on the other hand, there are often far fewer buyers looking for houses during this time of year. This can lead to some of the best deals on houses, as sellers are more likely to negotiate prices when fewer consumers are looking.
December is usually considered one of the worst months to buy a home, as people tend to be busy with holiday plans and activities. However, if you can brave the cold weather and look at homes in January or February, you may find that you can get some great deals because market trends show that fewer consumers are out shopping for homes during this time.
Of course, it's essential to do your research and stay informed about current market conditions before making any decisions to get the best deal possible when buying your new home.
| Pros | Cons |
| --- | --- |
| Fewer Buyers Looking For Homes | Cold Weather & Unideal Viewing Conditions |
| Potential Great Deals | Busy Holiday Season |
| Stay Informed About Market Conditions | Worst Month To Buy Is December |
Timing is Everything: Deciding the Ideal Time to Buy
When it comes to finding your dream home, timing is everything – so don't let a perfect house slip away! Knowing the cheapest times of year for home shopping can be the difference between getting an amazing deal and overpaying.
As a potential home seeker, you should know how seasonality affects the market and when is the ideal time for house hunting. The best year to purchase a home depends on factors like area markets, selling season, market value fluctuations, etc. The buying process should start with researching the current trends in your area before deciding what's best for you.
Generally speaking, spring and summer months are considered prime time for home shoppers due to increased competition, often leading to better deals. However, if you're ready to buy during the winter or other off-peak times during the year, you may also get more bang for your buck. Ultimately, it's up to you to decide what timing will work best based on the preferences and needs of yourself or your family members.
From understanding seasonal trends in housing prices to knowing when it's most advantageous for buyers or sellers, timing is everything when it comes to purchasing a home! Here are some key points worth considering:
Time of year
House hunting
Yearly Market values
Home buying timeline
Spring & Summer Months
How to Score the Best Price on Your Dream Home
Securing the most competitive price on your dream home requires strategic planning and savvy negotiation. Knowing when to buy is the key to getting the best deal.
The traditional wisdom is that springtime is the peak real estate season, as more homes are available, and folks could have a bigger selection of properties. However, even during this time, getting a good deal is still possible if you know what you're doing.
For instance, waiting until just before or after the start of the school year can be an ideal buying season for those looking for family-friendly homes in certain areas. In addition, considering house hunting in winter may also be advantageous since there's less competition, and buyers have a better chance of scoring a discount on their dream home due to lower demand during this period.
Plus, considering current recent sales data when deciding when to shop will help ensure that you decide when would be the right time to buy and get yourself into your ideal property at a great price!
Navigating Mortgage Rates: Tips for Homebuyers
Now that you've done the hard work of researching and preparing to buy your dream home, it's time to navigate mortgage rates. Knowing when is the best time of the year to buy a home can help you score a great deal on your new home and save you thousands of dollars over the life of your loan.
It's important to remember that fewer buyers are in the market during winter, so this is typically not the worst time of year to shop for a home. However, the peak season for buying houses is spring and summer, when many people are looking at homes to choose from.
A great way to find deals on homes is by shopping around different times throughout the year; aim for midweek days or Sundays instead of Saturdays, as they tend to be the best day and weeks, respectively, for finding deals.
Additionally, try waiting until later in the month rather than earlier if you're ready; this could give you an edge when bargaining prices since folks may want to wrap up sales quickly before the month's end.
Remember these tips when shopping for a home to get the best price possible.
| Ideal Time To Buy | Worst Time To Buy | How To Score Deals |
| --- | --- | --- |
| Spring/Summer | Winter | Midweek Days/Sundays |
| Many Buyers | Fewer Buyers | Later In The Month |
The Worst Time of Year to Buy a House: Why You Should Avoid It
Avoid shopping for your dream home during the worst time of year—it could cost you more in the long run! Generally, the worst time of year to buy a house depends on when you want to settle. If you want to get settled before a new school year starts, then it's best to avoid buying a home during the winter months.
On the other hand, if you're not in any rush and want to find your dream home, anytime throughout fall may be an ideal time.
Here are four key points about why it's essential to avoid certain times of the year:
Home isn't usually cheaper during these months – fewer homes are on the market, which means fewer choices and potentially higher prices.
You may miss out on great deals since those selling a home are often more motivated and willing to negotiate this time of year.
The competition can be higher due to more folks trying to get into their dream homes before summer ends or when they have holidays off work.
Buyers who want to move in right away should remember that timing is everything – it'll take longer if they try to purchase a home during peak season (fall/winter).
Considering all these factors will help ensure you receive the best deal possible at any time of year – especially when avoiding what's considered "the worst"months of the year.
The Best Day of the Year for Home Prices: Insights from Real Estate Experts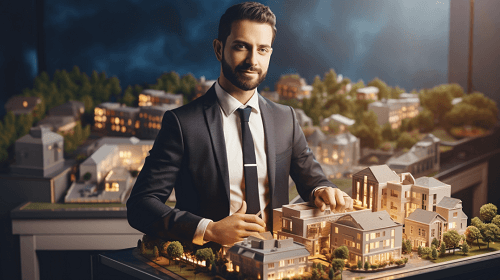 Studies have shown that the best day of the year to buy a house and score the best deal varies depending on the location, local market conditions, and the type of property.
In general, buyers may find better deals during the winter, especially in areas with cold weather and snow. Additionally, some experts suggest that purchasing a home during the holiday season, such as in December, may offer better bargaining power as sellers may be more motivated to close a deal before the end of the year.
However, it's important to remember that the cheapest time to buy a house is when you are ready and have found the right property for your needs and budget, regardless of the season or day of the year.
Should You Buy a House in the Winter? What You Need to Know
Although winter isn't typically considered the optimum time for house-hunting, it can be a great opportunity if you're prepared. Here are some of the advantages of buying during this season:
You may have less competition from other buyers, giving you more negotiating power.
Prices are lower, as sellers are often motivated to move their property before the Spring market picks up.
The cold weather can help identify any insulation or heating problems that may not surface in warmer months.
A buyer's closing costs and expenses could be tax deductible come April 15th due to the timing of closing on the house in late December or early January.
Real estate agents may have more time to work with you during the winter season and might even offer discounts on their fees.
To get the most out of your winter house hunt, research neighborhoods carefully and focus on finding a deal that meets your needs rather than settling for something quickly because it is available.
Ensure all inspections are completed, and don't be afraid to ask questions about any potential issues with the home before making an offer.
With careful planning and preparation, home shopping in the winter can provide great savings and convenience when done right!
The Best Week for Home Prices: Strategies for Homebuyers
Finding the perfect place to call home can be tricky, but timing it right can make all the difference! Knowing the best times for a home purchase is crucial for any homebuyer. To maximize savings and get the best deal on the house, strategizing around what week of the year to purchase is essential. Here's a breakdown of what you need to consider when choosing the best week to buy:
| Factors | Advantages | Disadvantages |
| --- | --- | --- |
| Off-Season (Nov – Jan) | Low Competition, Good Deals | Limited Inventory, Cold Weather Inhibits Inspection |
| Spring & Summer Months (Apr – Sep) | Wider Selection of Homes, Lower Interest Rates Available | Higher Demand = Higher Prices & More Competition |
| End/Beginning of Month or Weekends at End of Month (28th-31st) | Slower Traffic in Real Estate Office, Negotiation Power & Less Waiting Time for Documents Signatures | Less Home Inventory to Choose From |
Depending on your individual needs and preferences, you can use many different strategies when deciding when is the most suitable time to buy. Keeping these factors in mind will help you make an informed decision about which week will give you maximum benefits and thus find a great place for your family and yourself to call home.
House Hunting? Here's How to Get the Best Deal Possible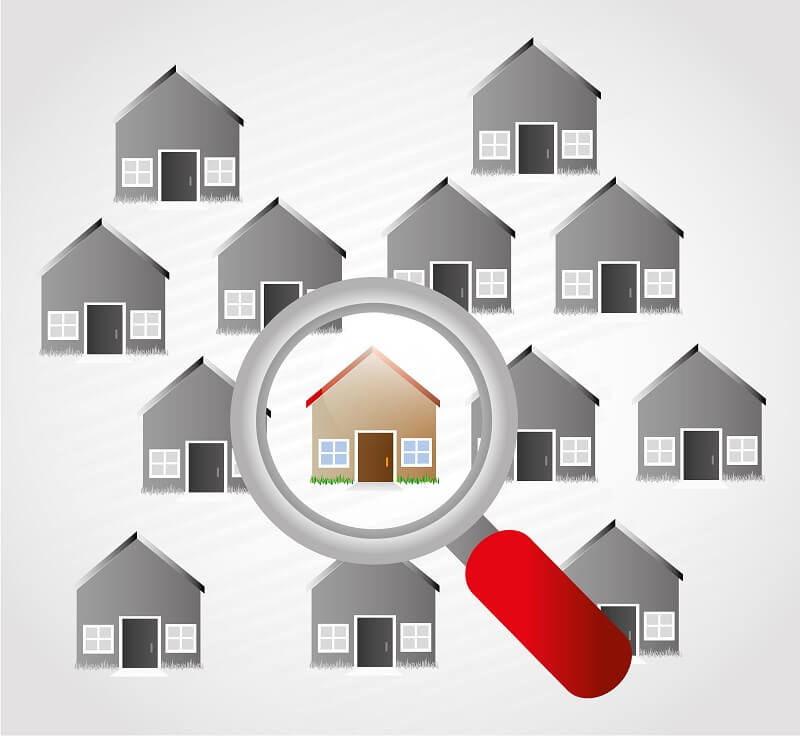 Scoring the perfect home can be like a game of hide-and-seek – if you know where to look, you can get the best deal possible. The key is to go into house hunting with a plan and an understanding of the market.
Before looking for your dream home, research current housing trends in your area. This includes average prices, available inventory, and days on the market. Knowing what's typical will help you determine when to make an offer that will give you the most bang for your buck.
Once you've done your research and have identified homes that fit your budget and meet other criteria, it's time to take action. Reach out to trusted real estate professionals who can guide how much to offer for each property. Professional agents also understand local laws and regulations, which they may be able to use in negotiations on your behalf. Additionally, they can point out any potential red flags so you don't buy a lemon.
Conclusion
You've weighed the pros and cons and considered all the factors. Now you can confidently decide when to buy your house.
Winter may not be the most popular season, but it could be the best time to snag a great deal. Don't forget that timing is key; if you wait too long, someone else might swoop in like a hawk and snatch up the property of your dreams.
As they say, "A stitch in time saves nine," so don't delay – start shopping now!
For an ace in your corner, head over to GatorRated.com for agents standing by and additional articles just like this.