What Month Is Best Time To Buy A House in 2023? A Guide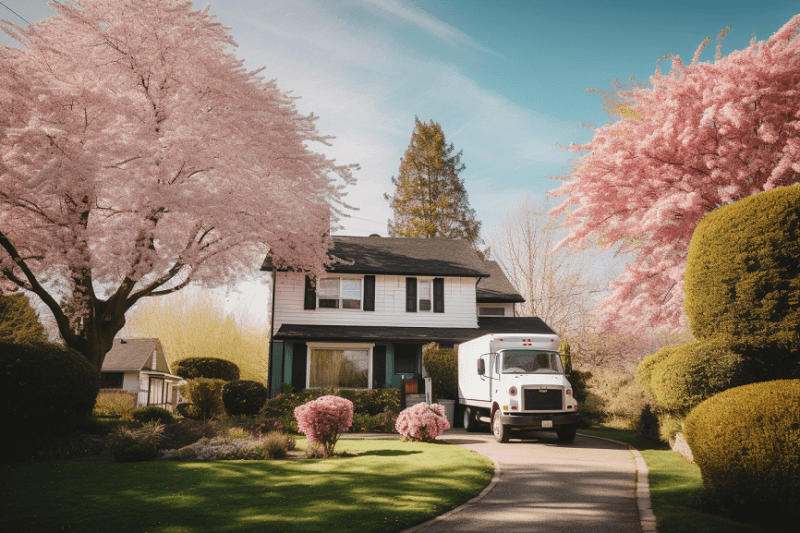 Buying a house is an exciting prospect, but it can be overwhelming with so many factors to consider, deciding when the best time can be daunting. But don't worry – you're not alone!
We'll break down the key elements and provide guidance on finding the best times of the year for your purchase. From mortgage rates to home prices and real estate agent advice, you'll gain insight into what affects your decision and how to make sure you get the best deal possible.
So let's start exploring this important question: what month is best to buy a house?
Best Month to Buy a House to Find The Best Deals
Are you looking to make the most of your home-buying experience? The month you choose can make a big difference! When it comes to the best month to purchase a home, many factors come into play. Your credit score, potential bidding wars, and the help of a real estate professional can all help determine when is the right time for you.
Overall, the middle of winter is a great time to buy a house, usually in January or February when there is less competition. This gives buyers more leverage in negotiations and potentially lower prices. However, depending on where you live, other months may be better if there are local market trends that could affect pricing.
So it's important to do your research and find out what works best for your situation before deciding when is the most beneficial time of year to buy a house, especially when deciding which month to buy.
Fine Tuning the Best Time For A New Home
The right time to make such a major purchase depends on your individual circumstances, but there are certain times of the year when buyers tend to have more leverage.
Working with an experienced realtor can help you determine if now is the right time for you. They'll be able to provide insight into current housing market trends, median sale prices, and other factors that could influence your decision. Additionally, speaking with a lender about interest rates can also give you valuable information as you decide when it's time to buy a home.
Documenting your priorities and doing research on the current state of the housing market may lead you toward making the best decision possible. With so many factors at play in determining the ideal time of year, these steps can ensure that purchasing your dream home doesn't become a nightmare.
Best Time of Year to Buy a House
Searching to purchase a new abode? The time of year can make all the difference! Understanding the home market and its trends is key.
Monitoring the median prices of homes in your area will give you an indication of when to buy. Home buyers who are ready to buy should look out for spring and summer when the market is usually at its peak. This is often when sellers place their properties up for sale because they know there are more potential buyers around this time of year.
That said, it's important to understand that markets can vary from year to year, so researching your specific area is essential too! During winter months, buyers may be able to find better deals as there isn't as much competition in the market during this period.
So whatever time of year you decide to buy, just make sure you do your research and shop around for the best deal!
Is 2023 the Best Year?
With the housing market always in flux, it's no wonder you're pondering whether this is the year to make your move; figuratively speaking, now's the time to strike while the iron's hot!
With all of the homes for sale and choices available, you'll want to be sure that you make an informed decision when looking to buy a home. A real estate professional can help guide you through the process by exploring home sales trends from previous years. Additionally, they can provide insight into which weeks are best and worst for home shopping.
It may seem like finding your dream home will take forever, but with careful consideration of both current and future market conditions, 2023 could be just what you need. The key is to start early and plan accordingly so that when it's time to begin house hunting, you have everything lined up for success.
So if you're ready to take on this exciting journey, then now's your chance! Get ready – because this could be just right for finding your perfect abode!
Mortgage Rate Considerations
Navigating the real estate market can be overwhelming, but with the right mortgage rate, you can be confident that 2023 could be your year to make a move.
Finding the best month to close a deal on a house is an important part of this process. Factors like home value, sale prices, and purchase prices all come into play when deciding which time of year is best for you.
With fewer homes on the market in certain months and more recent buyers potentially driving up prices, finding the best time of year for your budget is important. Researching average house prices throughout different seasons can also help those looking for the most affordable option.
Ultimately, finding an attractive 30-year mortgage rate and understanding seasonal trends are key steps for anyone hoping to save money on their new home purchase.
Analyzing the Housing Market to Get the Best Price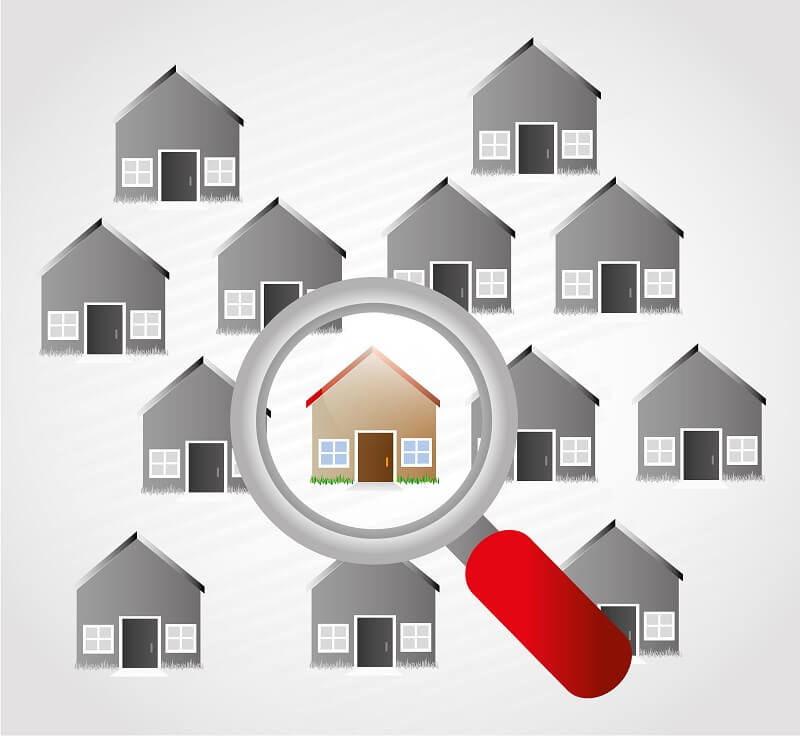 Now that you know the basics of home loan rates, it's time to analyze the housing market in order to get the best possible price.
If you're planning to buy a home, it's important to understand when is the best and worst time to sell your home. Generally speaking, spring and summer are usually considered the better times for buyers looking to purchase a house due to increased demand due to better weather conditions. On the other hand, winter can be much slower for sellers looking for buyers, so if you want to get the best deal on how much house you can buy, it might be worth considering listing your property during those months.
Working with an experienced local real estate agent will help you identify when would be the right time for you to list your home.
In conclusion, if you plan ahead and take into account factors such as loan rates and the seasonality of the real estate market, then there's no reason why you shouldn't be able to get great value out of your investment. Here are some tips on getting started:
Plan ahead – research current home trends and determine what month is most advantageous for buying or selling a home.
Ask questions – consult with a local realtor or trusted advisor about timing considerations when buying or selling a home.
Take advantage of seasonal fluctuations – consider listing your property during the summer months in order to take advantage of higher demand.
Don't rush into anything – focus on finding good quality properties at reasonable prices without feeling rushed by any particular timeline.
Research the recent listings – understand the local real estate trends and conditions to make the best decisions when buying or selling a home.
Home Prices – What to Expect
Navigating the home-buying process can be overwhelming, so it's important to know what to expect when it comes to home prices. The list price of homes is typically in the fall and winter months. This is because there is less competition during these months, and sellers may be more willing to accept lower offers or even negotiate better terms on a sale. You can also take advantage of seasonal discounts offered by realtors or other professionals that can help you get the best deal possible.
The worst time of year to shop for a home is generally spring and summer, as this is when most people are looking for new homes. Prices will often be higher due to increased demand, and you may not have as much room for negotiation as you would during the off-season months. It's important to time the market if you want to get the best price possible on your dream home. If you're ready to jump into buying a new house, now could be the perfect time, with offers potentially being at their best!
| Worst Time of Year | Best Price |
| --- | --- |
| Spring & Summer | Fall & Winter |
| High Demand | Low Competition |
Real Estate Agents – Finding the Right Buyer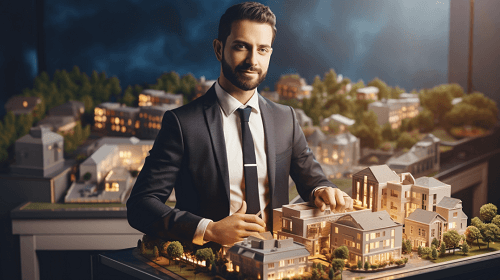 Finding the right real estate agent to help you through the process of selling your home can be a great way to ensure you get the most out of your sale! Working with an experienced professional who knows the market and understands current trends can be invaluable when it comes to finding the best buyer for your home, no matter what month it is.
Outside of the general high and low times of year for housing demand, consider your current lifestyle factors in as well. For instance, the worst month may depend on your financial situation and the number of homes on the market at any given time. Generally speaking, fewer buyers in cooler months means there is more time to shop around and find the right house that fits all your needs.
Additionally, if you're looking for a good deal on a home in winter when fewer people are shopping, this could be just the right time to buy! By having an experienced real estate agent by your side throughout this journey, you can ensure that you're getting into a house that works for your lifestyle and budget – no matter how many places are currently on the market.
Lenders – What to Look For
When you're ready to buy a home, finding the right lender who can guide you through the process and provide the best solutions for your needs is important.
Owning a home isn't just about finding a perfect house for you – it's also about understanding the US real estate demand to choose the right time to purchase.
Examining historical home sales data can help inform your decision on which months of the year are best.
If you're looking for an advantage in terms of pricing, consider researching which months have seen lower sale prices in past years and make sure your bank is up-to-date with current market conditions before committing to buying during those months.
With careful research and planning, you'll be able to find a great home with a loan that fits your budget and timeline perfectly!
Home Buying – Timing the Local Market to Get the Best Price
Treading the local real estate waters at just the right time can help you score a great deal – it's like finding a needle in a haystack! Timing your home purchase based on your local area requires research and patience.
When you're ready, you'll want to make an offer based on what homes in your area are selling for. You could end up with the home of your dreams at a fraction of the cost if you take into account seasonal trends and other factors that influence pricing.
Don't forget to look back 6-12 months to get an idea of how prices have been trending before making an offer. With some research and planning, you can find the perfect place that you love without breaking the bank.
Conclusion
When planning to purchase your next home, coming up with an ideal timeline can be tricky, but it doesn't have to be. Take your time researching mortgage rates and home prices in the surrounding areas so you can get the best deal for you and your family.
Doing your research will help you make an informed decision about when to buy – whether it's this year or next year. With the right timing and knowledge, finding the perfect house is within reach!
So don't wait – start planning now and make that dream of homeownership a reality.
For help and expertise during the process, check our other articles on GatorRated.com or speak with a team member.