What Makes a House Hard to Sell in Florida in 2023 – A Guide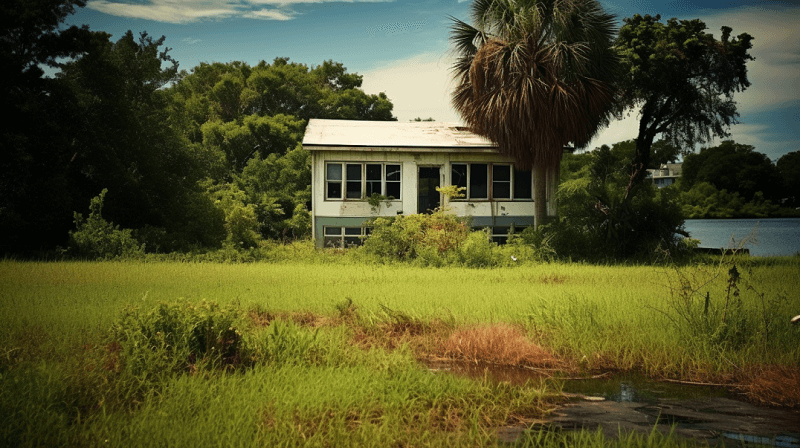 Selling a home in Florida can be like navigating a minefield – it takes careful planning and attention to detail. If you don't take the right steps, your house could remain unsold for months or even years.
In this article, we'll explore what makes a house hard to sell in Florida so you can avoid these pitfalls and have a successful sale.
Key Takeaways
Lack of curb appeal can deter potential buyers.
Proper staging and attractive exterior appearance are crucial for a quick sale.
Overpricing a home can make it difficult to find a buyer quickly.
Understanding the buyer's perspective and addressing their preferences can increase the chances of selling a home quickly.
The Importance of Curb Appeal in Selling a Florida Home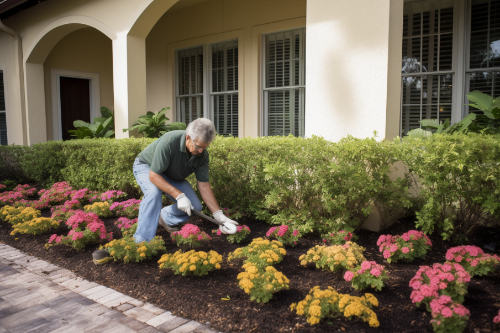 Curb appeal is essential when trying to sell a house in Florida. A realtor will advise you that staging and creating an attractive appearance outside your home are key elements to getting your home sold quickly. Prospective buyers are often turned off when they drive up to a home for sale, and it doesn't have the curb appeal they expect from a home on the market.
Investing time and money into your property's exterior can help get it noticed by buyers, helping you sell your house quickly for the best price possible. Home buyers want to feel like they are walking into their dream home right away, so having great curb appeal is critical if you want to attract them in the first place!
Real Estate Agent's Role: Why a House is Hard to Sell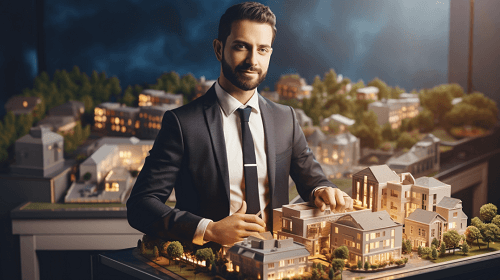 A real estate agent's ability to market a property effectively can greatly influence how quickly it sells and, in turn, how difficult it is to offload. If you need to sell your house fast or find it difficult to sell, hiring a real estate agent may help.
Potential buyers will be able to view all the details of the home sale more easily when you make your home available on multiple platforms with the help of a professional. Time can also be saved by hiring a real estate agent, as they are aware of what needs to be done in order for the home to become attractive enough for buyers in an ever-changing sellers' market.
Price Tag Concerns: How Overpricing Makes it Hard to Sell Your Home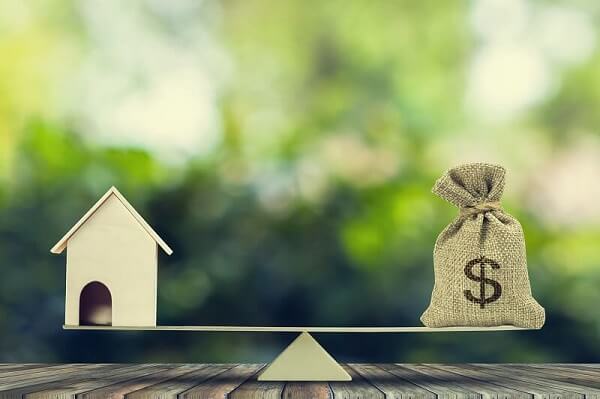 Overpricing your home can make it difficult to find a buyer quickly. Setting the price too high can lead buyers to think you're not serious about selling or that there are problems with the home. On the other hand, pricing below fair market value could result in leaving money on the table. It's critical to understand how to properly price a home and when to adjust your expectations if needed.
| Factor | Reason | Impact |
| --- | --- | --- |
| Asking Price | Too High | Buyers Won't Engage |
| Fair Market Value | Too Low | Sellers Lose Money |
| Home Prices | Unfavorable | Lower Selling Price |
Knowing current market conditions, what buyers are willing to pay for similar homes, and local trends all play an important role in setting a realistic price that will attract potential without alienating them due to an overinflated price tag.
Understanding the Buyer's Perspective: What Makes a Home Less Attractive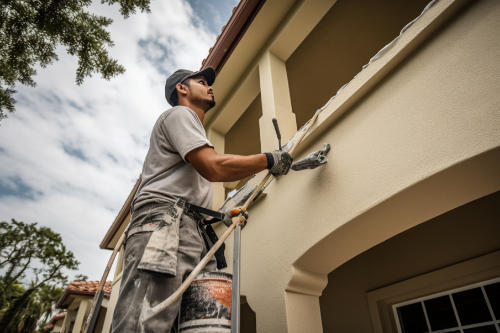 When it comes to selling a home, understanding what makes a property less attractive to buyers is key. An open house that yields few showings or no offers can be disheartening, so it's important to take steps to make your house more appealing.
Here are four considerations when trying to sell your home:
Fresh coat: A simple paint job can instantly brighten up any room and make the space look new again.
Curb appeal: The outside of your house should be inviting in order to attract walk-in customers from an open house or drive-by showings.
Staging: Put your home's best foot forward by arranging furniture in a way that shows off its features and highlights its potential uses.
Pricing: If you need to sell your home quickly, pricing it competitively will draw more interest and increase the chances of getting an offer on the table faster than overpricing it would do.
Proper Staging: How it Affects the Sale of a Florida House
Staging a home properly can drastically increase its chances of selling quickly in Florida. A well-staged home creates an inviting atmosphere that makes buyers feel like they're already living in the property. It can also highlight positive features that may otherwise go unnoticed, so the buyer may be more inclined to make an offer on your home.
You should also consider taking care of small things that could be potential eye-sores for the buyer, such as fixing any scuffs or dents on walls and trimming back unruly bushes. By doing this, your house will look its best, making it easier to sell your home quickly and for top dollar.
Proper staging is one of the most important things you can do when it comes to getting the sale of your home right, so don't overlook this critical aspect!
Why Timing Matters: Determining the Best Time to Sell in Florida
Timing can greatly influence how quickly you're able to sell your property in Florida. It's important to take into account factors like market conditions and seasonal trends when determining the best time to list. As a homeowner wanting to sell, it's important to be ready when the market is hot.
Here are four tips for listing your home at the right time:
Know the type of home you're selling – Different styles of homes may move better during certain times of the year.
Analyze local market trends – Pay attention to current sales data and prices in order to price your home competitively.
Monitor recent competition – Research what other similar listings have sold for recently so you know what buyers are willing to pay for your property type.
Make sure you're ready – Be prepared ahead of time by taking photos and having inspections done. This way, as soon as you list, potential buyers are ready and interested!
What Makes a Home Difficult to Sell in the Florida Real Estate Market
From an unappealing house to unfavorable mortgage rates, there are plenty of factors that can make selling your home in the Florida real estate market challenging.
Working with a professional real estate agent and researching local market conditions can help you determine when is the best time to list your house and arm yourself with tips to sell your home quickly.
Taking steps to make a house appealing, such as staging or making small repairs, will also help increase its chances of being sold at the price you desire.
The Art of Pricing Your Home for a Faster Sale in Florida
Pricing your home correctly is key to ensuring a successful and speedy sale in Florida. Making sure your home is ready to be sold, with the right price tag attached, can make all the difference.
Here are a few factors that make selling your home easier:
Preparing the Home – Give it a fresh coat of paint, replace worn-out fixtures, and repair any damage before putting it on the market.
Staged Homes – Creating an inviting atmosphere by staging furniture in each room can help potential buyers visualize what living there will be like.
Pricing Right – Do your research and price your home accordingly so you don't leave money on the table or discourage offers from coming in.
Home Fast – Utilize online resources to get more eyes on your property and ensure you're getting maximum exposure during the selling process.
Key Tips to Sell Your Home Quickly and Efficiently in Florida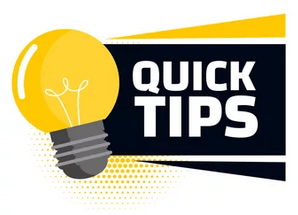 Making sure you're prepared and have the right strategy in place can help you quickly and efficiently sell your home in Florida. When attempting to sell a house, getting the home ready for sale is key. Make the home attractive to buyers by making the place look its best.
This includes ensuring that any necessary repairs or maintenance work has been done before buyers come to see your home. Additionally, it's important to set an appropriate price when selling your home; finding ways to make the price more competitive will help you sell your house faster.
With a little extra effort and thought, these simple steps can go a long way in helping you get your home off of the market quickly.
Pitfalls of Having Your Home on the Market for Too Long
Staying on the market for too long can be a costly mistake, so it's important to take the necessary steps to make sure your home sells quickly. As a home seller in Florida, there are several factors that can make or keep your home sitting on the market for an extended period of time – and this could mean less money for your home compared to other comparable homes, which tend to sell more quickly.
Here are four pitfalls of having your average home on the market for too long:
Uncompetitive Pricing: Without accurate information about recent sales and trends in the local housing market, it can be difficult to determine competitive pricing that will attract buyers.
Outdated Home: Buyers often look for updated features such as modern appliances and fixtures. If these items have not been updated, they may be turned off by potential repairs that need to be made.
Poor Marketing Efforts: It is essential that you use all available resources and platforms when marketing your property, such as social media campaigns or virtual showings.
Lack of Professional Help: Having real estate professionals assist with selling can help ensure greater exposure and a smoother selling process overall.
The Role of Asking Price in Selling Your Florida Home Fast
The price of your Florida home is one of the most important factors when it comes to selling quickly. It can make or break the chances of selling on time. If you set a price that is too high, buyers may be scared away, and your entire house could stay on the market for longer than expected. On the other hand, if you set a price that is too low, buyers may think there's something wrong with the property and make the home difficult to sell.
According to The National Association of Realtors, home sellers should look at their local real estate market to determine what's appropriate for their area before setting a sale price.
| Pros | Cons |
| --- | --- |
| Appropriate pricing | Too high pricing |
| Enables quick sale | Makes home seem suspiciously cheap |
| Increases chances of selling | Too low pricing |
Boosting Your Chances of Selling: Ways to Make Your House More Appealing
To boost your chances of selling, you'll want to make your home more appealing. You won't be able to hit the market unless it's ready, so if you're selling a house fast, there are some steps you might not want to overlook.
Here's a 4-point list of ways to make sure your home isn't on the market for weeks:
Make necessary repairs and updates
Stage the house with tasteful furniture and accents
Keep everything clean and organized
Boost home appeal by freshening up landscaping
Conclusion
You may be tempted to wait for the perfect buyer, but if your home is on the market too long, you could be missing out on a great opportunity.
To ensure that your Florida house sells quickly and efficiently, there are a few key steps you can take. First, enhance its overall appeal. This means making sure the exterior of your home looks attractive and well-maintained. This could include things like landscaping, painting, and cleaning.
Next, it's important to understand the buyer's perspective. Put yourself in their shoes and think about what they might be looking for in a home. This will help you make any necessary updates or improvements to appeal to potential buyers.
In addition, staging your home properly can make a big difference. This means arranging furniture and decor in a way that showcases the best features of your home and makes it feel inviting and welcoming.
Finally, setting an asking price that will attract potential buyers is crucial. Research the market and work with a real estate agent to determine a competitive price that will generate interest.
With a bit of effort and knowledge, you'll have a better chance of selling your Florida home fast – without sacrificing anything else in the process.