What Is The Cheapest House To Buy in 2023 – Full Breakdown
Finding the perfect home can be a daunting task. But what if you could find a great house for an unbeatable price?
If that sounds like something worth exploring, read on to discover the cheapest houses available today.
Whether you want to start your real estate career or purchase a new property, this article will surely provide some valuable insights!
Look at how savvy buyers can get a fantastic deal without breaking the bank.
The Cost Of Buying A Home
Buying a home is no small task. It requires extensive planning and budgeting to purchase the house of your dreams.
The costs largely depend on where you choose to live, with median home prices varying drastically depending on region or state. The first step in determining the costs of purchasing a home is to research the average home loan rates for that area.
In addition, many states have higher living costs than others, making them more expensive areas to buy a house. For example, California has some of the highest home values in the nation at around $638,000 compared to Mississippi's median price of just under $128,000; this makes it one of the most affordable states to buy a home.
Overall, there are several factors to consider when searching for an affordable place to buy a house, such as the local job market, housing availability, income levels, annual taxes, and insurance premiums.
With careful consideration and research, prospective homeowners can find great deals on homes nationwide, regardless of their budget constraints.
Reasons To Buy In A Cheaper State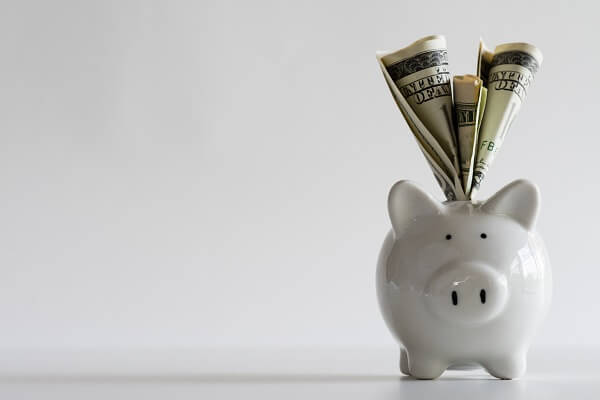 Finding the cheapest state is one of the most important considerations when buying a home.
As the median home value in each state varies significantly from the national average, it's essential to consider monthly loan payments, residential taxes, and other costs when searching for an affordable place to live.
Potential homeowners must compare current housing market conditions with their financial resources to determine what state most appeals to them.
Any area's median income should be considered when deciding whether you can afford the typical home price tag.
Additionally, researching local tax rates will provide insight into how much money you need upfront and on an ongoing basis.
Once those details are known, it becomes easier to identify which states offer more options that fit within your budget constraints.
From there, it's possible to narrow your search and research different areas until you find the perfect spot at a price that works best for you.
6 Most Affordable States
If you want to relocate, it is wise to consider some of the most affordable states in the United States. Moving to a reasonable state can help you save money on essentials such as rent, groceries, and utilities. With more cash in your budget, you can use it to travel, invest, or make other lifestyle improvements. Additionally, you may have access to more job opportunities or a better quality of life.
However, there may be drawbacks to living in a cheaper state. These states may have fewer amenities or activities to engage in, so you may have to travel to enjoy the luxuries of a larger city. Additionally, you may have to adjust to a different climate or be far away from family and friends.
Ultimately, it would help if you weighed the pros and cons of each state before making a final decision.
1. Oklahoma: A Budget-Friendly Choice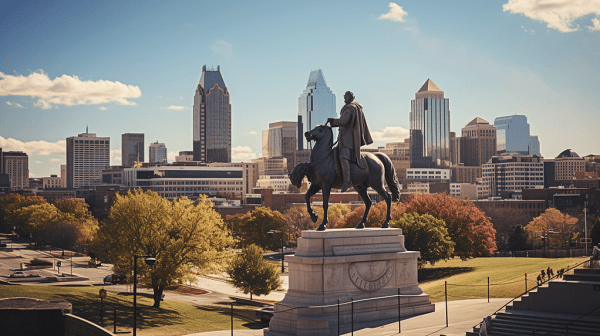 Starting our most budget-friendly states to buy a house in, Oklahoma is the cheapest state to buy in overall.
The state's cost of living index ranks in the lower half nationally, and its home costs are among some of the lowest in the US.
With median household incomes exceeding $56,000 and a median price for homes at around $188,000, Oklahoma offers an affordable option for those purchasing property on a tight budget [1].
Oklahoma offers relatively low home prices and plenty to offer prospective buyers who may be looking beyond simply purchasing a cheap house.
From outdoor activities like fishing and hiking on Lake Murray State Park or boating down Tenkiller Ferry Lake to access to high-quality educational opportunities from institutions like The University of Tulsa, there's something for everyone in this Sooner State!
The median home value across Oklahoma falls well below other states which appear on the list of the cheapest ones in terms of overall affordability.
This means you can get more bang for your buck when searching for properties here compared with other states – perfect if you're shopping within a limited budget!
2. Iowa: A Bargain Buy
Iowa is a great bargain buy for anyone looking to purchase a home. Ranked second on the list of cheapest states, Iowa has much to offer potential homeowners.
The typical home in Des Moines, Iowa's state capital and largest metro area, sells for around $243,000, with monthly mortgage payments coming out to about $1,300 after taxes and insurance have been factored in. This makes it one of the lowest median homes in any state and an ideal place to find a house at an affordable cost.
The job market in Iowa is also strong, making it attractive for those seeking employment or wanting to relocate their family to another city. With unemployment hovering around 3%, plenty of opportunities are available for those willing to look hard enough.
Additionally, the cost of living across the state remains low despite having some big cities like Des Moines, which can lead to further savings when purchasing items such as groceries or gasoline.
Iowa is worth considering if you're looking for a cheap location to buy a house without sacrificing quality of life. Numerous options throughout the state make it easy to find something within your budget while still getting all of the amenities that come with living in this beautiful midwestern region.
3. Florida: Tropical Living On A Budget
Florida is an ideal destination for anyone looking to buy their first home on a budget. The state's typical home price averages much lower than the national average, making it attractive to many first-time buyers.
Ten of the most affordable cities in America are located in Florida! Those seeking the cheapest house can expect to pay less than $180K for a median-priced single-family home throughout most of the Sunshine State. That said, some areas have even lower medians–approximately $90k or below, depending on your location and housing needs.
With so many options at such low prices, you can find something that suits your budget without sacrificing amenities. Tropical living doesn't have to be expensive either; if city life is what you're after, several urban centers with plenty of activities and attractions won't break the bank.
There's no need to feel limited when searching for a new place to call home in Florida; whatever your preferences may be, rest assured that there is something perfect for you at a fraction of the cost!
4. West Virginia: A Good Investment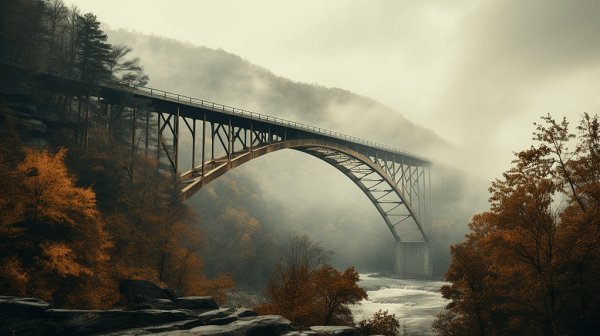 West Virginia is worth considering if you're looking for an affordable state to buy a house. Although many people may be surprised that it's one of the cheapest states to live in, the truth is that its housing costs are significantly lower than the national average.
West Virginia offers more than just affordability when it comes to buying a house; there's also plenty of opportunity for growth.
The state has low unemployment rates and solid economic performance, and its tax system has been noted by experts as one of the fairest in America. With modest investments made now, home buyers can expect significant returns within a few years.
Beyond financial considerations, those who move to here will enjoy great outdoor activities like hiking and fishing and access to numerous cultural attractions such as opera houses and museums. With all these benefits, anyone interested in finding an excellent place to call home should strongly consider making West Virginia their next destination.
5. South Dakota: Affordable And Beautiful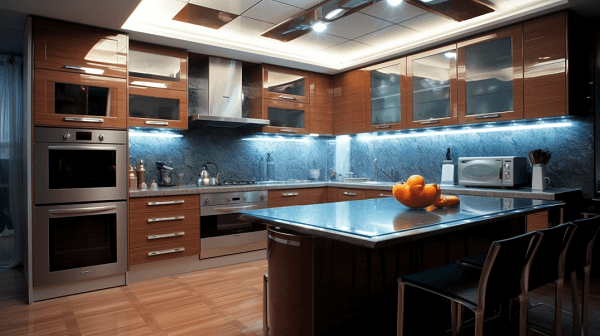 South Dakota is a great place to call home for those looking for an affordable house. With the median cost of housing at nearly 30% below the national average, it's easy to see why South Dakota should be on your list of places to look when searching for a new home.
The state offers plenty of outdoor activities, rolling hills, and prairies that are perfect for exploring without breaking the bank. The cheapest houses in the area can be found near Kansas City and Oklahoma City. Although these cities aren't as large or populated as other locations across the country, they offer just enough convenience while providing great bang for your buck.
Homebuyers will find excellent deals here, with prices ranging from very low single-digit per square foot costs up to mid-teens but slightly higher than in rural areas around them. Whether you're looking for a cozy starter home or something more spacious and luxurious, South Dakota has homes that fit any budget.
From small towns with local charm and character to larger cities offering all the amenities one might need, there's something for everyone who wants an affordable place to call home. Its many outdoor attractions make it even more attractive—a combination that gives South Dakotans plenty of value when buying property here.
6. North Dakota: A Home Of Opportunity
North Dakota is an exciting home of opportunity. With one of the lowest prices in the US for a house, the Roughrider State offers potential homeowners an attractive option to become property owners.
Whether looking for city living or a mid-sized town, this windy state has it all. The largest city is Fargo, and with its metropolitan area comes plenty of options when searching for the cheapest house to buy. The city's vibrancy draws many young professionals, while families find solace in the surrounding areas' small-town charm. Furthermore, rent can be significantly lower than in other major cities across America.
For those seeking a quieter lifestyle, there are numerous smaller towns throughout North Dakota where residents can take advantage of more affordable housing price tags without sacrificing any amenities that come with modern living. From Dickinson to Minot, each community offers something new and different – yet still within budget!
With so many great places to choose from around the state, there's sure to be a perfect spot for you and your family to call home.
9 Most Expensive States: Breaking The Bank
When looking for the cheapest house to buy, it's essential to consider nationwide averages and state-specific trends.
There are different ways to measure the cost of living and rank states by their costliness, but here are some possible reasons why these nine states tend to be considered among the most expensive:
Hawaii: Being isolated in the Pacific Ocean and heavily reliant on imports, Hawaii has high prices for goods and services, especially compared to the mainland. Housing, transportation, energy costs, and taxes are among the highest in the nation.
District of Columbia: As the capital of the country and a hub of politics, business, and tourism, the District of Columbia has a high demand for real estate and amenities, which drives up prices. The cost of living index in D.C. is 156.9, compared to the national average of 100.
California: Despite having a diverse economy and abundant natural resources, California struggles with housing affordability, income inequality, and taxes. The state's major cities, like San Francisco, Los Angeles, and San Diego, are some of the most expensive in terms of rent, utilities, and food.
New York: With the largest population and urban area in the U.S., New York is a global center for finance, media, fashion, and culture. However, living in the Big Apple or other parts of the state can be costly due to high taxes, congestion, limited space, and high demand for goods and services.
Alaska: As the largest and most sparsely populated state in the U.S., Alaska faces unique challenges in terms of transportation, heating, and food supply. While some Alaskans benefit from oil revenues and subsidies, others must pay more for necessities due to remoteness and weather conditions.
Massachusetts: Home to prestigious universities, hospitals, and tech firms, Massachusetts has a strong innovation economy that attracts talent and investment. However, living in Boston or other areas of the state can be pricey due to high housing, healthcare, education costs, and taxes.
Maryland: Located near Washington D.C. and with a high concentration of defense, healthcare, and research industries, Maryland has a relatively high median income and living expenses. The state's property taxes and fees are among the highest in the country, and energy costs are above average.
Connecticut: Known for its affluent suburbs, historic towns, and insurance sector, Connecticut has one of the highest per capita incomes in the U.S. However, that wealth comes with a price, as the state's property taxes, sales taxes, and housing costs are among the highest, and commuting can be challenging.
Oregon: Often praised for its natural beauty, sustainable practices, and creative culture, Oregon can also be a costly place to live, especially in Portland and other urban areas. The state has a high-income tax rate, strict land use regulations, and limited housing supply, contributing to the high cost of living.
New Jersey: This is a densely populated state with easy access to the New York City area.
Many places on this list boast a rich and diverse culture. Unfortunately, the cost of living is higher than the national average due to taxes, real estate prices, transportation, and energy costs.
In conclusion, high living costs are a reality in some states due to various factors, including taxes, transportation, housing, and energy costs. Knowing these factors can help potential buyers plan, compare prices, and find the best deals in the most affordable states.
Securing A Mortgage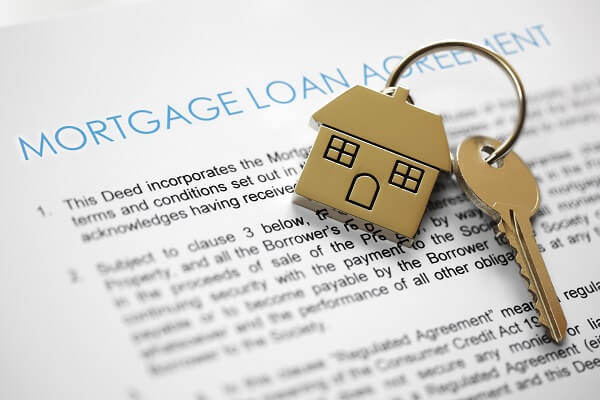 When looking for an affordable home, securing a mortgage is essential. Here are some tips to help you secure a mortgage that fits your budget:
Get Pre-Approved: Before you start house hunting, get pre-approved for a mortgage. This will give you an idea of how much you can afford and help you narrow your search.
Shop Around: Don't just take your first offer. Make sure to compare rates and terms between different lenders.
Improve Your Credit: Improve your credit score before applying for a mortgage. This will help you get better terms and potentially a lower interest rate.
Consider a Mortgage Broker: Working with a mortgage broker can be a great way to get the best deal. They will shop around for you and help you get the best rate.
Keep Your Credit Utilization Low: Keep your credit utilization low. This is the amount of credit you use compared to the total credit available.
Make a Large Down Payment: A large down payment can significantly reduce mortgage payments. It also shows lenders that you are serious about paying off the loan.
Research Your Options: Make sure to research your mortgage options. Different types of mortgages are available, such as fixed-rate and adjustable-rate mortgages.
By following these tips, you should be able to secure a mortgage that fits your budget and helps you purchase the home of your dreams.
The Answer May Surprise You: Finding the Most Affordable Home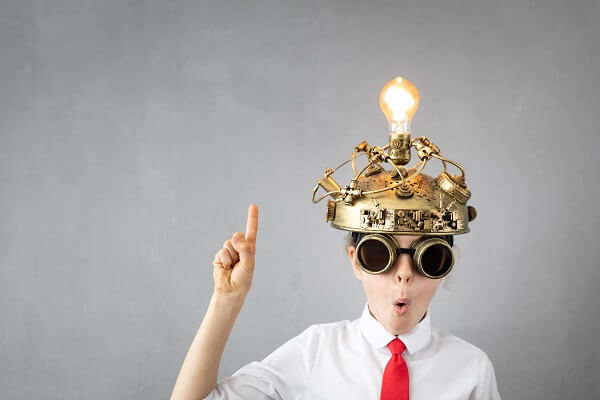 Homeownership can be expensive, but there are ways to save money.
Finding the cheapest place to buy a house requires research and analysis of your options.
By understanding what states offer the best deals on housing, you can make an informed decision when choosing where to live.
With careful planning and budgeting, buying a home doesn't have to break the bank – it could be like finding a diamond in the rough.
For more house-hunting tips, please see our other stories at GatorRated.com.