What Helps a House Sell Fast in Florida in 2023 – Full Guide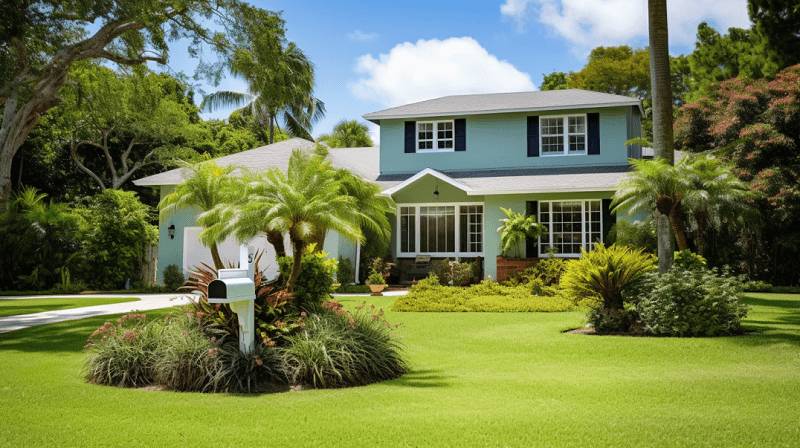 Are you looking for the perfect way to quickly and efficiently sell your house in Florida?
You won't want to miss this article, which is full of tips and tricks that have been proven to help houses sell fast!
From utilizing a real estate agent to determining the right asking price, these 15 tried-and-true strategies will get your home off the market in no time.
Read on and discover what truly helps a house sell in Florida!
Key Takeaways
Working with a real estate agent can help you sell a house quickly in Florida.
Staging your home by making it more attractive and inviting can facilitate a fast sale.
Setting the right asking price by researching recent home sale prices and considering upgrades is important in the Florida market.
To sell a house quickly and efficiently in Florida, ensure the exterior is well-maintained, list on multiple real estate sites, and be responsive to potential buyers.
Using a Real Estate Agent to Sell Your Home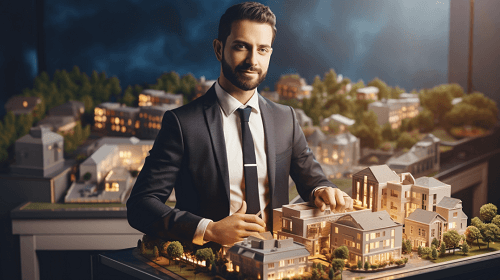 Using a real estate agent to sell your home can be extremely beneficial. Home buyers often look for agents to help them purchase the right home. Agents are also experienced in helping you sell your house faster and with greater ease. They may be able to provide tips to sell your home, such as staging the property or completing minor repairs before listing it on the market.
Additionally, they can help you organize a professional home inspection if necessary. By working with real estate agents, home sellers have access to their professional knowledge of marketing and negotiation tactics, which will ultimately help sell a house quickly. A real estate agent's expertise is invaluable in today's competitive housing market.
How to Stage Your Home for a Fast Sale
Staging your home is key to getting a fast sale. When it comes to selling your house in Florida, you need to focus on making your home more attractive to buyers.
Home improvement projects such as giving walls a fresh coat of paint and reorganizing furniture can help you sell quickly at the asking price. Additionally, decluttering and depersonalizing will make your home look bigger while giving buyers an opportunity to imagine themselves living there.
Lastly, adding a few attractive pieces of furniture or fixtures can give a great first impression that will sell faster than if it were left untouched. With these simple tips, staging your home can be done easily and cost-effectively for a successful sale.
Setting the Right Asking Price for Your Home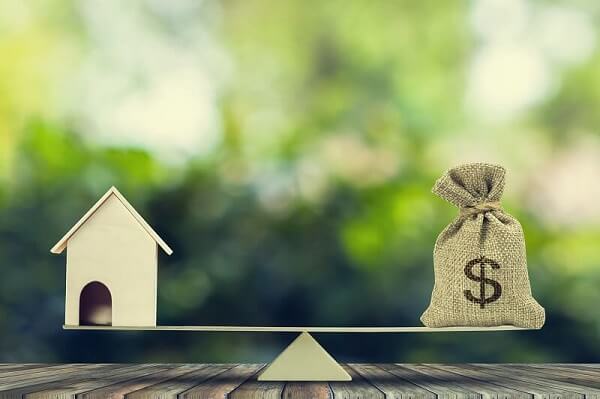 Setting the right asking price for your home is critical to getting a fast sale, and it can make all the difference in how quickly you'll be able to close the deal. To help sell your Florida home fast, here are some tips for pricing it correctly:
| Prospective Buyers | Top Dollar | Home Value |
| --- | --- | --- |
| Research similar homes in your area and see what they've sold for recently. | Consider any upgrades or special features that may add value to your home. | Hire an appraiser to get an accurate assessment of your home's value. |
| Compare recent sales prices with current listings in your area. | Consider what discounts or incentives you can offer prospective buyers. | Be realistic about what kind of return you expect on investments made to improve the property. |
| Ask a real estate agent to provide advice on setting a competitive listing price. | Be open-minded when negotiating offers for buyers. | Take into account market trends when pricing a home—be aware of what's happening around you! |
15 Tips to Help Sell Your House Quickly and Efficiently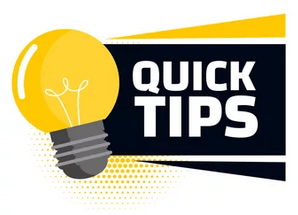 Getting your house off the market quickly and efficiently requires more than just setting the right asking price. Here are a few tips that will enable you to sell your house fast:
Price it Right: Conduct a thorough market analysis to ensure your home is priced competitively. Overpricing can deter buyers.
Improve Curb Appeal: First impressions are vital. Make sure your home looks attractive from the outside. Consider landscaping, painting the front door, or replacing the mailbox.
Depersonalize and Declutter: Remove personal items and unnecessary clutter to allow buyers to visualize themselves in the home.
Stage the Home: Professionally staged homes often sell faster. This includes arranging furniture to showcase the floor plan best and maximize the use of space.
Make Necessary Repairs: Fix any visible damage or wear and tear in the house. This could include leaky faucets, broken tiles, or peeling paint.
Ensure Good Lighting: A well-lit home appears more inviting and spacious. Open curtains, clean windows, and increase the wattage of light bulbs.
Market the Home: Use high-quality photos and videos, write compelling descriptions, and utilize multiple property listing platforms.
Be Flexible with Showings: The more people who see your home, the higher the chances of selling it quickly. Be accommodating with scheduling viewings.
Offer a Home Warranty: This can provide buyers with peace of mind and make your home more appealing.
Highlight Florida Living: Emphasize the benefits of living in Florida, such as the weather, beaches, and attractions.
Target the Right Audience: Understand who your buyers are and tailor your marketing strategy accordingly.
Hire a Professional Realtor: A knowledgeable local realtor can help you navigate the real estate market and reach buyers effectively.
Disclose Everything: Be upfront about any issues with the house to avoid potential legal troubles down the line.
Use Virtual Tours: In today's tech-savvy world, offering virtual tours can help attract more buyers.
Negotiate Wisely: Be prepared to negotiate price, closing costs, or terms of the sale. Having a skilled negotiator on your side can make a significant difference.
These tips can help you get the most out of selling your home fast, so be sure to incorporate them when looking for ways to help sell your house quickly and efficiently.
Attracting the Right Buyer to Sell Your Home
Attracting the right buyer for your home can be a challenge, but there are steps you can take to draw in buyers who'll appreciate the value of your property.
Start by pricing your home competitively; research similar houses in the area that have been sold or are on sale. Then, depersonalize it to make it easier for buyers to imagine themselves living there. Consider investing in some minor improvements, such as painting, gardening, and repairs, which will add more value to your house. Lastly, staying informed about market trends and connecting with other homeowners selling their homes at the same time is essential for success.
How to Sell a Home Fast: The Essentials
Advertising your home correctly can assist in selling it quickly. When you're looking to sell, there are certain steps you can take to make sure your house is market-ready and stands out from the competition.
Here are a few tips to help:
Ensure the listing price is competitive; don't overprice your home, or potential buyers will be turned off.
Take good photos of your home and post them online with detailed descriptions about why people should want to buy it.
Schedule open houses for buyers who want to see the property in person before making a decision.
These simple steps can help you sell your home fast and make sure you get top dollar for it when it's ready for sale.
Home for Sale: How to Prepare and Sell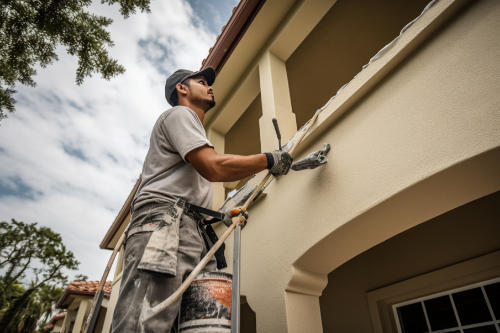 Preparing and selling a home can be a daunting task, but with the right knowledge and strategy, it doesn't have to be.
Before listing your property, research your home's local market conditions and value to maximize profits. Profile potential buyers in the area to create an effective marketing plan for your home.
Take high-quality photos to showcase its best features online. If necessary, hire a home stager to make sure it looks its best in person for showings.
When setting a selling price, make sure you are aware of what other similar homes are going for in the area and that you don't overprice or underprice it.
With these steps taken care of, you will be well on your way to successfully buying or selling a home in no time!
Home Sellers' Guide: How to Depersonalize Your Home
Depersonalizing your home can be a key part of selling it quickly. Potential buyers want to envision themselves living in the space. Here are three tips:
Clean and prepare your home for sale. Take the time to clean up and declutter. This will help buyers get an idea of what they'd be buying without being distracted by personal items.
Put away personal items. Remove family photos, awards, trophies, and anything that gives the house a "lived-in" feel. This will help buyers imagine themselves in the space more easily.
Anticipate buyer's requests. Be prepared for requests from a buyer's home inspection. Have all necessary documents ready to go. This will prevent any delays in closing on your house sale.
Tips to Determine What Your Home is Worth
Determining the value of your home is an important step when you're looking to sell it. To get a good estimate of your property's worth, consider these key tips:
| Tip | Action |
| --- | --- |
| Outside House | Take note of any exterior features that could affect the value of your home. |
| Home Ready | Prepare your home for sale by doing small repairs and making sure it looks presentable. |
| Living in Home | Consider the current market conditions and how long you've been living in the home. |
| Sell Property Quickly | Price your property at a competitive rate to attract buyers and sell quickly. |
Researching similar homes in the area can help you accurately assess what your house is worth and ensure that you'll get a fair price when selling in Florida.
Enhancing the Exterior of Your Home for a Quick Sale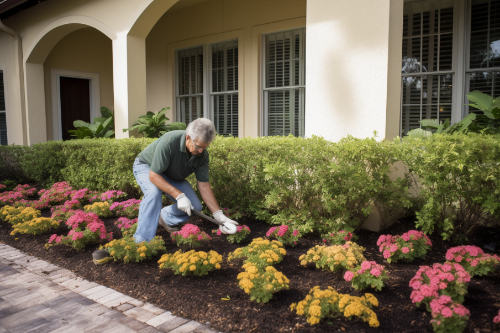 Enhancing the exterior of your home can be a great way to make it more attractive for potential buyers and get it sold quickly. To give your home a facelift, start by sprucing up the outside of your house. This could include painting or staining wood siding, replacing any missing shingles on the roof, trimming overgrown bushes and trees, and adding colorful flowers to flower beds.
The heart of the home is often said to be the kitchen, but when trying to sell your property, you want potential buyers to see the house from all angles. Improving how your home looks from both inside and out will help make it seem inviting and well-maintained so that potential buyers are encouraged to come in and take a closer look.
Clean Your Home: A Crucial Step to Sell Fast
Cleaning your home is a crucial step to selling fast, so make sure you give it a thorough scrub down prior to listing the home. To make your home's worth go up, know how to sell it smartly. Check out these home cleaning tips that will help you get your house ready for potential buyers who are looking for a home.
Living in the home can lead to clutter and messes that need addressing before showing the house off. Make sure all surfaces are wiped down and vacuumed, carpets are shampooed if necessary, windows are cleaned inside and out, and any trash is taken care of.
If done right, cleanliness can be one of the best ways to sell your home quickly!
Putting Your Home on the Market: Final Preparations
Once you've thoroughly cleaned your home, it's time to put it on the market and make your final preparations. To increase the chances of selling fast in Florida, here are a few items to consider:
Make sure your house is one that buyers would want to see. This means ensuring there are no major issues with plumbing, electrical work, or anything else that could turn away potential buyers.
Price the home realistically. If you price too high, you may never get any offers. If you price too low, you won't get your money back.
Advertise. Take advantage of online listings and other ways to get people to come see the home soon after it's listed. This way, they can take action quickly, and you can sell the house promptly.
With these steps in place, your home could be sold in no time!
Conclusion
You've done the hard work; now it's time to reap the rewards. With these tips, you can be sure that your home will sell quickly and for a great price.
Don't forget to consider the competition and use allusion in order to attract more potential buyers.
Selling a house is no easy feat but with planning and determination, you can make it happen! So take a deep breath and get ready to see those offers come pouring in.
For any assistance with Florida real estate, our team hopes to hear from you.