What Happens If You Don't Pay HOA Fees in Florida?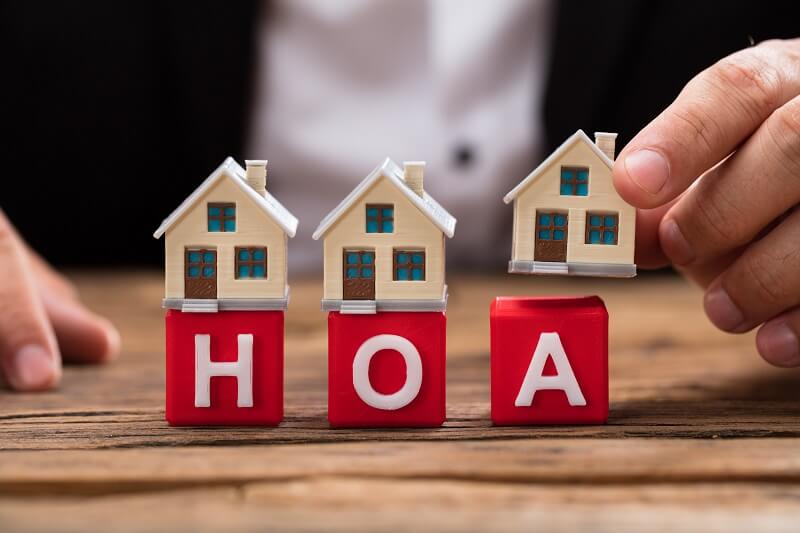 If purchasing a home, you're probably already aware of the primary costs involved such as insurance, taxes, and mortgage. However, you may also need to pay for Homeowner's Association fees.
Property owners that have bought into a neighborhood where the homeowners association manages a common area are likely to require HOA fees.
Budgeting the additional costs into your monthly expenses is important since late fees or unpaid assessments can lead to serious consequences. In this guide, we'll cover everything you need to know about HOA fees and what happens if you fail to pay your dues.
What are HOA Fees?
HOA fees are mandatory monthly payments that all community residents pay to the homeowners association. These fees go towards maintaining the community amenities, properties, and common areas. They are separate from real estate taxes or mortgage payments. All residents must pay HOA fees, even if they've paid their mortgage.
What are HOA Fees Used for?
As mentioned, the funds collected cover a variety of neighborhood amenities and maintenance costs, such as:
Basic upkeep: The homeowners association is typically in charge of maintaining common areas throughout the division such as walking paths and parks. They'll hire someone to clean parking garages, plow driveways and maintain the lawn. They'll even handle pest control services.
Building maintenance: The maintenance of the property's exterior, such as the roof and gutters, siding, and structure, is covered.
Amenities: If the neighborhood features a clubhouse, security services, a pool, or other features, those costs are likely covered by HOA dues.
Insurance: While homeowners still have to pay their own homeowner's insurance policy, the HOA dues cover areas that don't fall under individual homeowners insurance. This helps to insure common spaces from unexpected damages, typical in condo or townhouse communities.
City services: Utilities and services such as sewage, trash removal, and water may be included when you pay HOA dues.
Reserve funds: A portion of these fees are put aside to a dedicated savings account for the homeowners association, so they can cover any unexpected expenses.
Average HOA Fees in Florida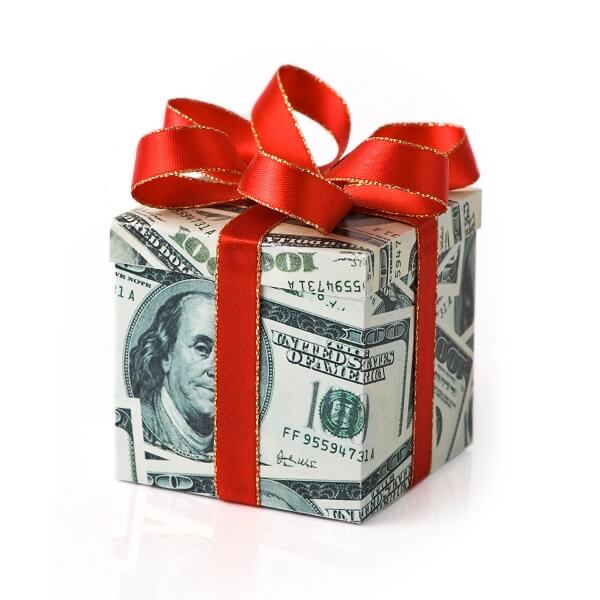 On average, the annual fee paid for HOAs in Florida ranges between $100 to $200. However, it varies depending on the community and the type of maintenance that is needed. Luxurious gated communities may pay $500 or more to help maintain their upscale amenities, such as building staff, fitness centers, and more.
Pros and Cons of HOA
The Homeowners Association helps to maintain the community for a comfortable and safe environment for all residents. If you're considering buying a home that charges HOA fees, you may want to consider the benefits and drawbacks of living in a neighborhood with a homeowners association involved.
Pros
More amenities: Neighborhoods with an HOA tend to have exclusive amenities such as on-premise security services, a fitness center, a pool, a trash service, and more.
Avoid maintenance: Performing maintenance can be a huge headache. An HOA can take care of all the unwanted labor, such as shoveling snow or keeping up with the yard.
Improves property value: If you like the look of your neighborhood, chances are the HOA maintains the community areas very well. They ensure the outside streets, lawns, and common areas are well-kept, which improves your quality of life and preserves the property value.
Cons
Can be expensive: HOA fees can quickly add up. It's important to evaluate what you're getting for the extra charges. If you're not someone that uses the community amenities, the extra costs may not be worth it.
Can be too restrictive: HOAs can place a lot of restrictions on how you customize your home. For example, they can tell you what type of vehicles you're allowed to have in your driveway, the type of landscape you can have on your lawn, and the paint colors on your deck.
What Happens When You Don't Pay Your HOA Fees?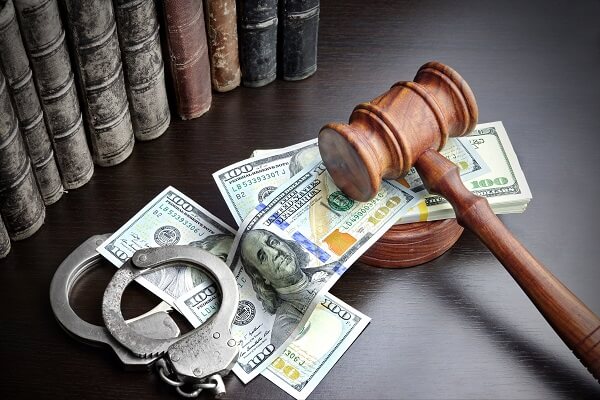 If a homeowner doesn't pay their HOA fees or comply with the Covenants, Conditions, and Restrictions (CC-RS), they are subjected to face fines, lawsuits, or even an HOA foreclosure sale.
Florida law allows the homeowner's association to take action against any resident that falls behind in HOA payments. However, there is a specific procedure that must be followed.
Here are the actions that are taken by HOA when a member fails to pay their fees.
Notice of Missed Payment
The HOA board will send a notice demanding payment. It's usually in the form of a letter informing you that you have unpaid dues.
The notice will outline your delinquent payments and detail the outstanding debt amount. It'll also inform you about the legal consequences should you remain delinquent and fail to settle the debt.
Late Fees
Additionally, the HOA has the right to tack on a late fee. This depends on how many missed fees the member has incurred. Over time, interest can accumulate causing distressed homeowners to be unable to pay the outstanding balance.
Privileges Can Be Taken Away
The HOA will typically notify you about your suspension of rights as a member of the association. This means you won't have access to the community amenities such as the gym, pool, clubhouse, or common facilities.
Your Bills Go to a Collection Agency
Repeatedly late or delinquent payments can result in a severe impact on your credit score. The HOA can hire a collections agency to obtain the missed payments. As a result, you'll have an irreversible mark on your credit report and will receive frequent phone calls and letters to get you to pay.
Legal Action Can Be Taken
Unfortunately, the HOA may take legal action against you if missed payments continue.
Having court involvement can be a real headache since you'll likely need to hire a lawyer for representation. The added stress and attorney's fees can be a significant financial burden.
If this occurs, the HOA can take wages from your bank accounts to help pay for unpaid dues.
HOA Places a Lien on Your Property
Under Chapter 720 of Florida statutes, proper notice of intent to record a lien before the HOA files a foreclosure case. Furthermore, Florida law requires that an HOA lien is sent at least 45 days after recording the lien, which should detail the amount owed and provide an opportunity to pay the remaining balance before the HOA foreclosure action. The notice should be sent by either registered or certified mail, along with a return receipt.
Property owners are sometimes allowed to take on a payment plan or some form of arrangement if needed.
Your Home Could be Foreclosed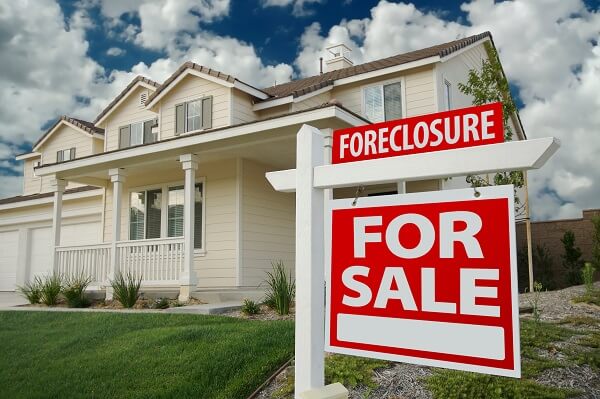 If the matter is still unresolved and you can't pay assessments, state laws dictate that the HOA can foreclose your home. As mentioned, the HOA can't initiate it without the assessment's lien notice, giving the resident 45 days' notice to settle the debt.
What if I'm Having Trouble Paying HOA Fees?
If you're having trouble paying your HOA fees because of a loss of a job or another financial hardship, you can aim to negotiate with the association. However, chances are that you may need to hire an appropriate attorney, especially if they have already sent over a lien on your property.
An attorney can be extremely helpful if you're struggling with an HOA dispute. They will examine the governing documents of the HOA agreement and ensure that the notice was issued in compliance with the state court system and Florida law.
An experienced attorney will negotiate between the parties. For example, a homeowner can refuse to pay assessments due to unfair levying of fines or insufficient funds. In this case, the attorney provides mediation and arbitration services, which include negotiating a fair amount to satisfy the debt.
Bottom Line
If you've never had a primary residence in an HOA community, you'll want to review HOA's rules. Most homeowners won't have a problem with these fees since they won't have to worry about mowing lawns, cleaning gutters, or shoveling driveways. Also, HOAs play a vital role in keeping property values high.
However, it's not for everyone. Sometimes the extra fees and restrictions place an unwanted burden on your life. Make sure to thoroughly understand the HOA fees and what the dues go towards before purchasing your home or property.
Check out our up-to-date listings of homes and investment properties in your desired Florida neighborhood on GatorRated.com.