Sell Your House On Zillow: A Guide To Selling By Owner

Selling a house is no easy feat, but with the right guidance it can be made much simpler. Zillow provides an excellent platform for those looking to sell their home without working with an agent or realtor.
In this guide, we'll show you how to navigate selling by owner on Zillow and make your sale successful. We'll cover everything from setting up a profile to marketing your listing and closing the deal.
With our step-by-step instructions, you'll have all the information you need in order to get started quickly and easily. We know that selling your house yourself can seem daunting at first, but don't worry – we're here to help!
What Is Zillow
Zillow is an online real estate marketplace allowing you to list your home without a realtor. It lets you list your property with a description and photos and connects you with potential buyers.
Complete with a full suite of tools for home sellers covering everything from home pricing, tracking the performance of your listing, and receiving tips on marketing your property. Additionally, they offer a suite of services to help you in home selling, from free professional photography to home staging.
Zillow is an excellent option for selling their home quickly without paying hefty realtor commissions.
Overview Of Selling Your House As An FSBO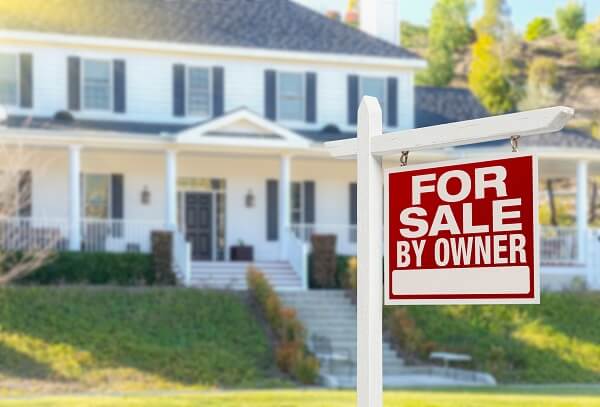 Selling your house as an FSBO (For Sale By Owner) is an attractive prospect for many homeowners. It can save money on real estate commission fees while providing more control over the sale process.
Zillow no longer their 'Make Me Move' program, but you can still list your home for sale for free on their platform here.
Create a listing that stands out with eye-catching photos, detailed descriptions, and accurate information about the property.
Use targeted marketing tools to reach buyers interested in purchasing homes like yours.
Connect with local real estate agents who can assist you with finding qualified buyers and navigating paperwork.
The key to success when selling your home as a For Sale By Owner is careful planning and understanding all aspects of the sales process.
Before putting up your FSBO listing, research market prices and trends to set a fair asking price for your home. It would help if you also familiarized yourself with local laws of housing transactions before attempting to list their homes or accept any offers from prospective buyers.
By preparing correctly, sellers can confidently move forward with listing their house for sale by owner on Zillow – increasing their chances of achieving a successful transaction!
How To List Your FSBO On Zillow
One of those powerful tools is listing on Zillow – one of the largest real estate websites.
This section will explain how you can use Zillow to list your home for sale if you decide to sell by owner (FSBO).
Listing your house on Zillow makes selling easier than ever before. All you need to do is click "Post For Sale By Owner" directly from their website and create an account with all the necessary information about your property. Once that's done, they'll estimate what they think your home would sell for based on market data, allowing you to set a competitive price point so buyers take interest quickly! Zillow offers free listings, so no additional fees are associated when setting up shop with them.
The biggest advantage of using Zillow is the number of people who view properties listed daily- meaning more eyes could see yours soon after posting! So take this opportunity to get ahead of the competition and increase visibility for potential buyers today.
Pricing Your Home For A Sale On Zillow
Pricing your home is an important part of getting it ready for sale by owner on Zillow. List price can be tricky, as you want to ensure that the final sale price is high enough to cover all expenses and any outstanding debts while still appealing to potential buyers.
To help you get started, here are some tips for pricing your home correctly:
First, research what similar homes in your area have sold for recently. This will give you a better idea of market conditions and how much people are willing to pay.
You should also consider the condition of your house versus other properties – if yours is in better shape than others, you may be able to ask for more money.
It's also helpful to consult with a listing agent who can guide pricing strategies based on their local market knowledge.
Don't forget to factor in closing costs, such as real estate commissions or legal fees when setting the list price. That way, once those expenses come out at the end of the transaction, you won't find yourself with less money than expected from your home sale.
Remember that buyers often expect room for negotiation, so try not to price too high immediately – this could drive away potential offers before they even happen!
With these steps taken into account, you're well on your way towards getting your home listed on Zillow and reaching a higher sale price when it finally sells.
Tips For Listing Your House On Zillow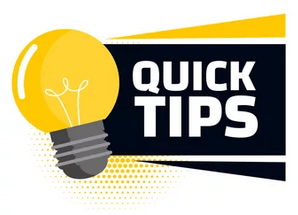 Now that you've taken the time to price your home accurately, it's time to list it on Zillow. Listed below are three key tips for making sure your FSBO listing is attractive and successful:
Put Your Home on the MLS – The Multiple Listing Service (MLS) can be an invaluable resource when selling For Sale By Owner (FSBO). It allows agents from all over the country to view your property and make buyers aware of its availability. You may need a licensed real estate agent to list yours on the MLS, but this can provide more exposure than relying on Zillow alone.
Take Quality Photos – Pictures speak louder than words when people shop online for homes. Make sure you take quality photographs of both interior and exterior shots so potential buyers have a clear picture of what they will see if they decide to visit or purchase your home. Consider hiring a professional photographer if you don't feel confident taking them yourself!
Use All Available Resources – There are many helpful tools available through Zillow when selling FSBO, such as pricing calculators and marketing materials like yard signs and postcards. Utilizing these resources can help ensure your home reaches interested buyers quickly and efficiently. Additionally, consider using social media sites or other forums to spread the word about the sale of your house; tapping into different platforms could bring even wider attention to it!
Benefits Of Selling Your Home As An FSBO
Selling your home as a FSBO (for sale by owner) may appeal to many homeowners wanting to maximize the return on their investment. Bypassing real estate agents means more control of the process, and with that comes several benefits like selling quickly and avoiding expensive commissions.
Zillow is an ideal platform for those looking to sell their home without using a broker or agent. Zillow offers free listing services, which makes it easy to list your home on one of the most popular websites in the world. With access to millions of potential buyers across all 50 states, you can get maximum exposure and increase your chances of getting a great offer.
Plus, being able to post high-quality photos from the comfort of an intuitive owner dashboard allows you to showcase your property's best features and attract interested buyers. But perhaps the biggest benefit of selling on Zillow is that there are no fees for doing so – unlike other sites that charge hefty commissions when you successfully sell the house.
And even if you don't find any takers, posting a zillow listing won't cost you anything at all! So whether you're trying to make some extra cash or just want out of your current home situation fast, Zillow is here for everyone who wants to try selling for sale by owner – no strings attached!
Alternatives To Selling On Zillow

With modern technology and real estate advances, more options are available than ever for property owners looking to sell their homes. From understanding how much your home is worth, knowing all of its details, and marketing it as a 'house by owner,' you have plenty of avenues open for selling.
When considering what option fits best for you and your needs, it's essential to be aware that each process of selling a house has its pros and cons. Knowing the details about your home is key – this includes everything from legal documents such as title information, taxes paid or owed, mortgages or liens against the property, etc.
Additionally, researching sites like Zillow can help give you an idea of what other buyers may be paying for similar homes in terms of size and location so that you can better understand what your home is worth.
Doing the research yourself can save you money while allowing you control over how quickly your home is sold. Many homeowners often opt for doing their advertising through local print media outlets such as newspapers and flyers distributed around town, letting people know that their home is for sale by the owner.
Digital platforms such as Facebook Marketplace are great tools for quickly reaching large audiences with minimal effort required from the homeowner, making them popular choices among those who don't want to spend time managing paperwork associated with traditional house-selling methods.
Final Steps For Selling Your Home
The first step is ensuring your home looks its best so buyers can envision themselves living there. Consider making necessary improvements to increase the home's sale price or help it stand out on the market. You may also want to stage your home before listing, as this can benefit those trying to sell by owner.
Next, prepare to market your home online and through other avenues, such as an open house. Zillow Group Consumer Housing Trends Report, found that 49% of sellers used an agent or broker when they sold their homes in 2022, but if you're determined to go at it alone, get creative with how you list and advertise your house for sale by owner. Take high-quality photos and create a detailed description of all features included in the sale; you don't want buyers to feel like they need more information after seeing your home listed online.
When everything is ready, determine what kind of offer you'd consider accepting (if any) and set a competitive listing price according to recent appraisals and local housing trends. Researching current home values can give you insight into whether now is an ideal time to sell.
It's important not to rush this process because even if it feels like everyone else is selling quickly, that doesn't mean your home needs to move just as fast (or faster). When done correctly, putting your home on the market should satisfy both parties with the transaction's outcome.
Sell Your Home Smarter with Real Estate Juggernaut – Zillow!
If you've decided to sell your house on Zillow, congratulations! Selling your home as an FSBO can be an excellent way to save money and get the most out of your property.
But it does require some work and research. You'll need to list your property correctly, price it competitively, follow tips for listing successfully, and consider alternatives if necessary.
Consider each step carefully and ensure this is your best decision before diving in.
Get more insight on selling a home by visiting GatorRated.com.