9 Richest Florida Neighborhoods in 2023 – A Full Guide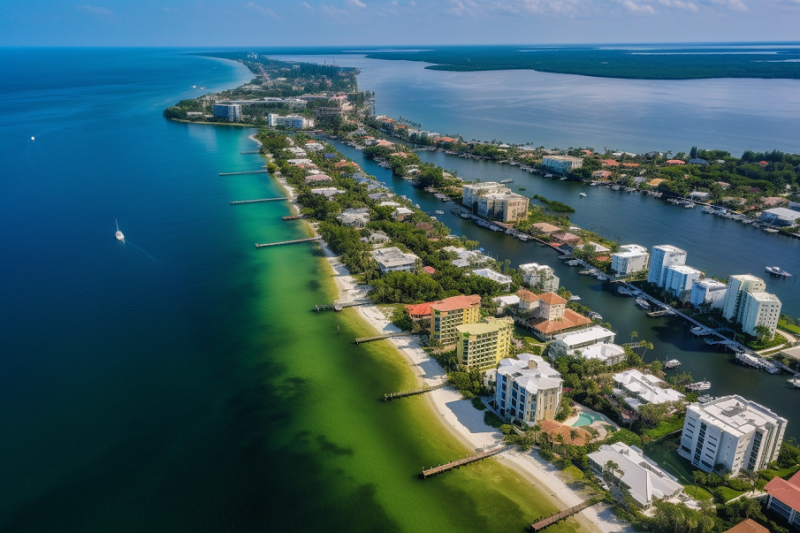 When it comes to wealth, some may be quick to assume that Florida is not home to the kind of affluent lifestyles associated with places like California or New York. But the truth is, there are plenty of areas in Florida where residents enjoy a luxurious lifestyle and have substantial net-worths.
In this article, we'll take a look at 9 of the richest neighborhoods in all of Florida. Whether you're interested in seeing what high-end living looks like or just curious about how wealth can manifest itself geographically, read on for an interesting insight into luxury life in the Sunshine State!
List of the Richest Neighborhoods in Florida
Florida is known for its sunshine, beaches, and wealth. In this list, we will explore the top 10 richest cities in Florida, based on their median household income.
1. Fisher Island
This exclusive island located off the coast of Miami is known for its luxury condominiums, private beach club, and marina. With a median household income of $228,081, Fisher Island is the wealthiest city in Florida.
2. Key Biscayne
Situated on a barrier island just south of Miami Beach, Key Biscayne boasts stunning beaches, parks, and outdoor recreational activities. With a median household income of $155,531, it is a popular destination for high-end real estate and luxury living.
3. Indian River Shores
This small, affluent community on Florida's east coast is known for its beachfront properties and high-end golf courses. With a median household income of $153,750, Indian River Shores is a popular destination for retirees and wealthy families.
4. Gulf Stream
Located on Florida's Atlantic coast, Gulf Stream is a small town known for its exclusive homes, private beaches, and upscale shopping and dining options. With a median household income of $153,409, it is a favorite among affluent retirees and second-home buyers.
5. Orchid
This small, quiet town on Florida's Treasure Coast is known for its luxury homes, gated communities, and private beach access. With a median household income of $143,750, it is a peaceful retreat for those seeking a high-end lifestyle.
6. Sanibel
This charming island town on Florida's Gulf Coast is known for its white sand beaches, natural wildlife, and outdoor activities. With a median household income of $121,471, Sanibel is a popular destination for tourists and wealthy retirees seeking a relaxed, tropical lifestyle.
7. Longboat Key
This affluent barrier island off Florida's Gulf Coast boasts luxury hotels, upscale dining, and exclusive beachfront properties. With a median household income of $120,428, Longboat Key is a popular destination for affluent retirees and vacationers.
8. Jupiter Island
This wealthy community on Florida's east coast is known for its exclusive homes, private beaches, and top-rated golf courses. With a median household income of $119,200, Jupiter Island is a popular destination for affluent retirees and second-home buyers.
9. Boca Grande
This charming island town on Florida's Gulf Coast is known for its historic architecture, world-class fishing, and pristine beaches. With a median household income of $118,750, Boca Grande is a favorite among wealthy retirees and vacationers.
Overview Of The Wealthiest Areas In Florida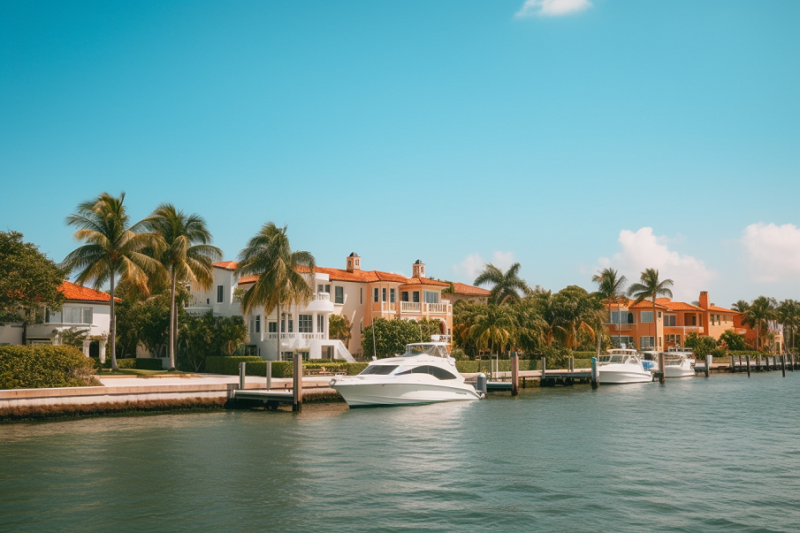 Florida is home to some of the wealthiest neighborhoods in the United States. From Miami Beach and Coral Gables, to Naples and Palm Beach, these exclusive areas offer luxurious amenities that attract celebrities, business professionals, and wealthy retirees alike.
Residents enjoy everything from premier shopping centers to exquisite restaurants and golf courses. With so much wealth concentrated in a few select locations, it's no wonder Florida has become known as one of America's wealthiest states.
The economic factors contributing to the richest neighborhoods in Florida are varied but all have one thing in common—they provide an attractive lifestyle for those with money to spend. Factors such as proximity to beaches; quality schools; low taxes; median income level; cost of living; access to major airports; job opportunities; cultural attractions; and natural resources all play a role in determining which communities make up the state's most affluent areas.
As these factors continue to evolve over time, so too does the list of Florida's wealthiest neighborhoods. Stepping into this next section we will explore these economic factors further and look at how they contribute to making certain areas richer than others.
Economic Factors Contributing To The Richest Neighborhoods In Florida
As the saying goes, money doesn't buy happiness, but it does make life a lot easier. And when it comes to Florida real estate, some neighborhoods are far wealthier than others.
This section will look at the economic factors contributing to the wealthiest areas in Florida and their growth potential.
Factors Contributing to Wealthy Neighborhoods:
Property values: In general, properties in affluent neighborhoods tend to be more expensive due to higher land value and increased demand from buyers looking for luxury homes.
Economic activity: Areas with high levels of economic activity such as tourism or business investment often attract wealth too.
Demographics: High concentrations of wealthy individuals living in an area can create a "richer" neighborhood environment that further increases property values and attracts even more people with financial means.
These three main factors combine to form one of the most desirable places to live – wealthy communities with plenty of opportunities for those who want them. It's no surprise then why these neighborhoods have become so popular over time.
With their growing popularity, however, come other challenges such as rising housing costs and gentrification which must be addressed if these areas are going sustain themselves into the future.
In light of this overview on the wealthiest areas in Florida, let's now turn our attention towards understanding where they are located and what makes them so attractive.
Popular Locations Of The Most Expensive Neighborhoods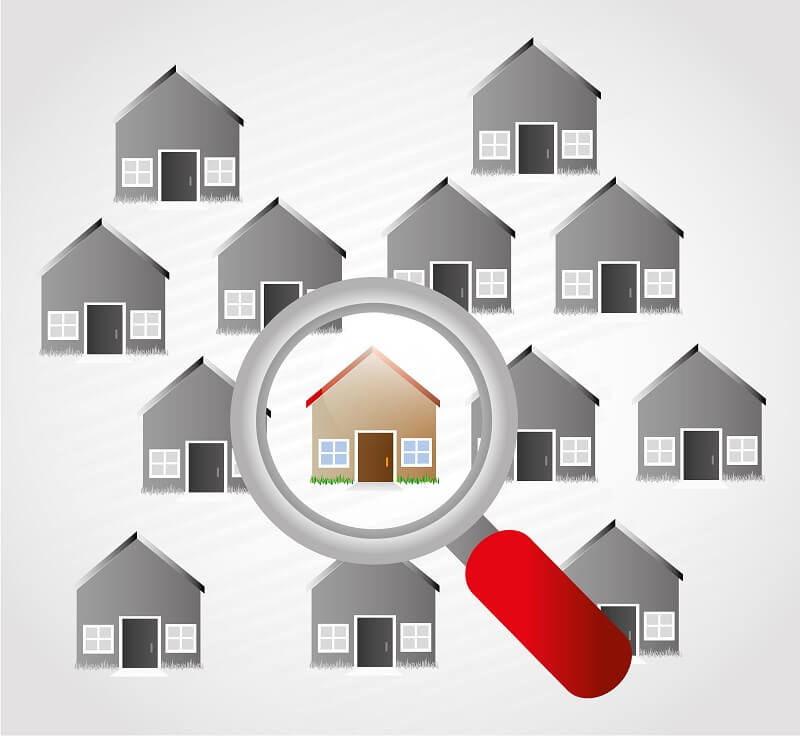 The most expensive neighborhoods in Florida offer an array of popular locations to explore and enjoy. From the stunning beaches along Miami's coastline, to the abundant shopping opportunities in Naples, there is something for everyone no matter their budget or preferences.
Location
Cost
Pros/Cons
Miami Beaches
$$-$$$$$
Stunning Landscapes & Beach Activities
Highly Populated Areas & Crowded Beaches
Disney World, Orlando
$$$-$$$$$
Magical Experiences
Expensive Tickets & Long Lines at Attractions
Shopping Districts of Naples
$-$$$$$
Variety of Boutiques & Restaurants
Expensive Prices & Limited Parking Options
Kennedy Space Center, Titusville
$$-$$$
Whether you are looking for a daytrip getaway to the beach or a more luxurious experience like visiting Disney World, these areas provide unique experiences that cannot be found anywhere else. Moreover, with its varied selection of activities and attractions, it is easy to understand why these spots remain so highly sought after by tourists and locals alike.
Benefits Of Living In The Most Affluent Areas Of Florida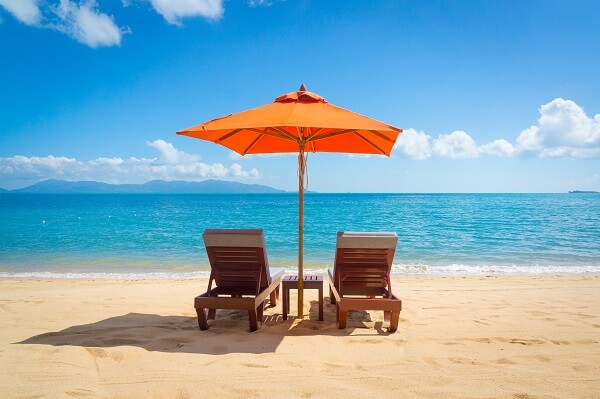 Living in one of the most affluent areas of Florida can be like stepping into a dream. Picture living among beautiful white sand beaches, luxurious golf courses, and crystal clear waters – all surrounded by opulent mansions built to reflect this paradise's lavishness.
The benefits of residing in these exclusive neighborhoods are plentiful:
Access to World-Class Amenities: From private schools and gourmet restaurants to upscale shopping centers, residents can access many high-end services.
Top Quality Healthcare: With an abundance of top medical facilities nearby, residents don't have to worry about finding excellent care when they need it.
Safety: One of the most significant advantages of living in wealthy communities is feeling safe at home knowing your neighbors are looking out for each other.
Not only will you get to enjoy the finer things life has to offer but also feel secure while doing so — making it possible for you to fully reap all the rewards from calling one of Florida's wealthiest neighborhoods home.
Now let's look into some potential challenges associated with such luxury lifestyles.
Potential Challenges Of Residing In High-Priced Communities
Moving into one of the most affluent areas in Florida can be a great opportunity for those who are able to afford it. But, as with any situation, there are both potential benefits and challenges that should be taken into account before making such an important decision.
Pros
Cons
Access to top-tier amenities
such as schools and shopping centers
High cost of living
due to high demand
Increased safety
with better police presence
Limited access to public transportation options
due to lower population density
Community camaraderie
and sense of pride
Higher taxes on property value
Ultimately, it's up to each individual or family group to decide if these kinds of neighborhoods fit their lifestyle and financial needs. Those looking for luxury amenities, excellent school systems, and higher security may find these upscale communities ideal – but they must also consider the hefty price tag that comes along with them. On the other hand, individuals seeking more affordable housing costs may have difficulty finding suitable accommodations within these expensive zip codes.
Deciphering Where The Rich Live in Florida – Wrapping Up
Living in one of Florida's wealthiest neighborhoods can be an excellent experience for those who can afford it. From luxurious amenities and the latest tech, to beautiful beaches and world-class golf courses, there is something for everyone here.
Plus, residents of these high-priced communities get bragging rights when they tell their friends how much money they saved up to live in such an opulent area! However, it's important to recognize that residing in a pricey neighborhood also comes with its own set of challenges.
From property taxes to higher living costs, if you're not prepared financially, it could all feel like too much. In any case, deciding whether this lifestyle is right for you should be taken seriously – after all, life isn't always about having 'dough'!
GatorRated.com is full of Florida realty information and news, be sure to check out our other articles.