Paperwork For Selling A Florida House Without A Realtor In 2023
Selling a house in Florida without the assistance of a realtor can be an overwhelming process, but with the right information and guidance, it doesn't have to be.
This article will give readers an overview of the paperwork that must be completed before selling their home in the Sunshine State.
As a real estate attorney, I understand how complicated this procedure can be for individuals unfamiliar with all of its nuances.
Here, we will explain what documents need to be filed and when to submit them to ensure a successful transaction.
Benefits Of Selling A Without A Realtor
There are many advantages to selling a house without a realtor in Florida.
Homeowners can save on commissions and fees for hiring a real estate professional. In addition, they have the potential to price their home more competitively than if they had enlisted an agent's help.
Furthermore, by taking this route homeowners gain control over the entire process of selling their own property. This includes setting the asking price, handling negotiations directly with buyers, and arranging for any necessary repairs or inspections before closing.
Another benefit worth noting is that those choosing to sell without a realtor may be able to keep up-to-date with market trends much easier than if they had hired someone else. This allows them to understand better what kind of pricing strategy will yield the best results when attempting to sell their house fast.
Additionally, using online resources like Zillow or Redfin gives sellers access to estimated values based on recent sales data which can give insight into how much their home could be worth in today's market. Selling your home does require some knowledge of the local market conditions however; researching available listings within the same zip code can provide useful information about comparable properties currently on sale in your area.
With these tools, you can ensure you get maximum value for your house when it comes time for closing day.
Exploring The Real Estate Market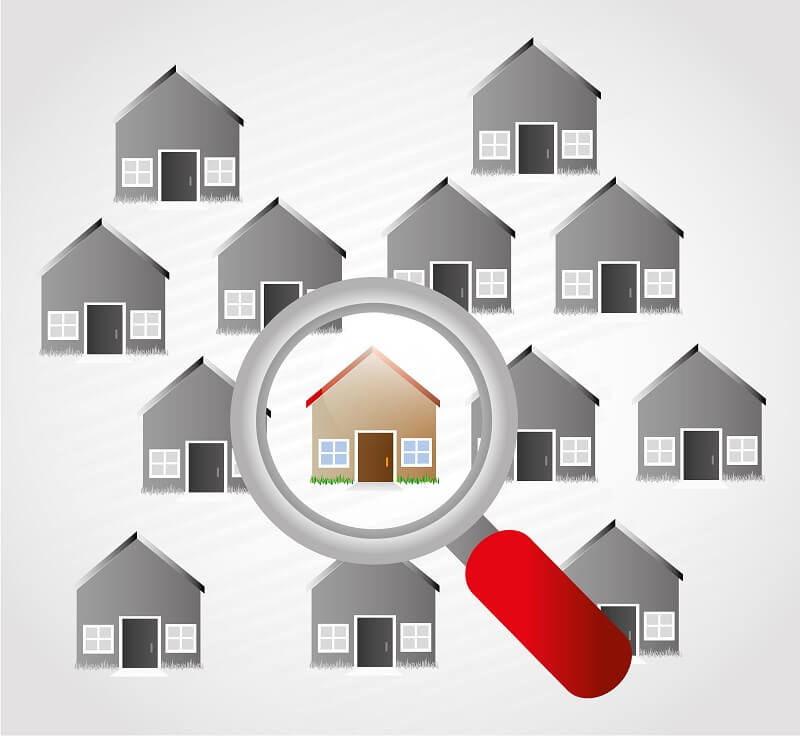 When deciding to sell your home without a realtor in Florida, it's essential to understand the current state of the real estate market. As an FSBO home seller, you should be aware of local trends and conditions that may impact the sale of your property.
It is also wise to investigate potential buyers interested in purchasing your florida real estate transaction.
By researching what other homes are selling for and how long they're sitting on the market, you can decide when and how much to list your fsbo home for sale. You'll also want to consider recent changes in tax laws or zoning regulations which could affect both buyers and sellers alike.
This information will help ensure a successful sale once you've decided to sell your house by owner.
To find success with the process, it's essential to take your time and weigh all of these factors carefully before diving into the complicated world of real estate transactions. Taking small steps towards understanding the current landscape can provide invaluable insight as you prepare to put your property up for sale.
Finding The Right Home
When you are ready to sell your home with no real estate agent, the first step is finding the right home. This might involve looking at listings online or through word of mouth from family and friends.
Here are some tips to consider when selecting a house:
Check if any repairs need to be made before selling.
Find out what kind of market trends exist in the area where you plan to buy/sell.
Read reviews about potential neighborhoods so that you can make an informed decision about which location best suits your needs.
It's important to remember that buying or selling without a realtor is not as simple as it may seem – many factors must be considered. That's why research plays an essential role in this process; by gathering as much information as possible, buyers and sellers can ensure they make the most beneficial decisions for themselves and their families.
With all these considerations in mind, let's move on to determining how much your property is worth.
Determining The Value Of Your Home
The previous section discussed the process of finding the right home. Now, it is important to determine the value of your home for sale in Florida as a seller.
For instance, if you are selling an older house in Tampa, you may want to consider pricing it slightly lower than similar homes due to its age and condition.
When pricing your home for sale in Florida, there are several factors to take into account. You will need to do some research into comparable sales prices within your neighborhood or local area. This can give you insight into how much your home is worth and what would be considered a good asking price when selling without a realtor.
Additionally, look at recent sales trends such as new developments that could affect the price for your home.
These steps will help ensure you get the most out of selling without a realtor by setting the right price for your home so that it stands out from others available in your area. It also ensures buyers have realistic expectations and know they're getting great value when making their offer on your property.
This information puts sellers in Florida one step closer to successfully selling their homes quickly and profitably!
Preparing For The Home Sale
The selling process is important in getting your house ready to list. It's important to be organized, as the following will help you move through it with ease:
Step 1: List Your House Maximize visibility & reach by listing on multiple sites and platforms.
Step 2: Open House Prepare for potential buyers so they can feel comfortable and safe during their visit.
Step 3: Show Your Home Highlight its features using staging techniques and keep it tidy throughout the sale period.
Step 4: House For Sale Signage Place signs near major intersections around your area to increase awareness of your home's availability.
As a real estate attorney or lawyer, I recommend you take each step seriously when preparing to sell. Doing so will ensure that the entire process runs smoothly and efficiently while also helping create a positive experience for all parties involved. With this knowledge in hand, let us now turn our attention toward understanding the sale process itself.
Understanding The Sale Process
When selling without a realtor in Florida may seem overwhelming, but with the right preparation and understanding of the sale process, it can be done! Irony aside, here's a checklist to keep you on track:
Understand who you are selling the home to
Learn about any applicable laws or regulations for completing a "for sale by owner" transaction
Familiarize yourself with what paperwork is necessary for closing the deal
Prepare documents that must be signed at the time of closing.
The key to ensuring everything goes smoothly when selling your house by owner in Florida is doing your research beforehand. You want to ensure that all legal requirements are met throughout the sales process—from drafting contracts to filing taxes after closing. By taking these steps upfront, you will save yourself from potential headaches.
Now that you understand what's involved in preparing your home for sale, let's move onto listing it on the market.
Listing Your Home For Sale
When you forgo a realtor in Florida when selling, it is essential to list your house appropriately. You should take the time and research which methods are best for listing your property to reach potential buyers successfully. This could include advertising on websites such as Zillow or Realtor.com, placing ads in local newspapers, or utilizing other forms of marketing and promotion.
It is also beneficial when you are looking to sell to create an attractive curb appeal; this will give prospective buyers the desire to view the inside of your home after seeing the exterior. Additionally, creating eye-catching flyers with details about the property and distributing them around town may help draw the attention from those interested in purchasing.
Once these steps have been taken and you've done all that you can do to prepare yourself to sell my house with no realtor in Florida, then it is time to move onto the next step – showing your home.
Showing Your Home
Showing your home is the next step in selling your house without a realtor. Exhibiting your home to buyers will require some preparation, but with the right approach, you can make sure that every buyer leaves feeling confident about their decision and excited to purchase.
Preparation
Make sure your house looks ready for showings: clean all rooms, declutter spaces, and ensure that everything works properly.
Have recent photos taken of your home's interior and exterior so prospective buyers can get an accurate idea of what they are seeing when viewing the property in person
Presentation
Host an open house or schedule individual showings where possible; have materials like a brochure on hand to give potential buyers more information about the property.
Be available during showings to answer questions from potential buyers – this could be a great chance for them to ask any questions about the property before making an offer.
When it comes time to exhibit your house for sale by owner (FSBO), completing these steps beforehand will help you create a smoother process overall. As you host open houses or individual showings, remember to emphasize the positive attributes of living in your neighborhood and how efficient or energy-saving features of your home might benefit buyers. With proper planning and presentation, you'll put yourself in a position to start negotiating the sale soon!
Negotiating The Sale
When selling without a real estate agent, home sellers must understand the negotiation process.
Home buyers and home sellers should reach out to an experienced real estate attorney who can help them understand their rights during the residence sale. A qualified lawyer will be able to advise both parties on how they should proceed with negotiations while ensuring that all legal requirements are met.
It is also essential for home buyers and sellers to consider any contingencies or special terms before agreeing. An experienced real estate attorney can explain these terms in clear language so that each party understands what is required.
This ensures that everyone involved in the transaction has peace of mind knowing exactly what they agree to when purchasing or selling a house.
With this information, both parties can proceed confidently toward completing the sale agreement with greater assurance of success.
Completing The Sale Agreement
Coming to the end of negotiations, it's time to finish up and complete the sale agreement. Now that both parties have agreed on a price for your home, several items must be considered before signing a contract.
Here are some tips that can help you make sure everything is in order:
Review the current real estate market in Florida – this will ensure that you get a fair offer for your home.
Hire a real estate attorney – they can provide advice and counsel throughout the process.
Obtain a home inspection – this helps determine if any additional repairs or improvements need to be made prior to sale.
Ask questions – don't hesitate to ask as many questions as necessary until all terms of the sale are understood by everyone involved.
By ensuring these steps are taken care of properly, you'll be well on your way to selling your home with no issues. With careful planning and attention to detail, you're sure to have success with completing the sale agreement.
Obtaining A Home Inspection
When selling your house in Florida, it is important to obtain a home inspection. A thorough examination of the property can often uncover potential problems that may need to be addressed before any sale taking place.
It's also helpful for buyers who will use this information when considering an offer on the property. State-licensed professionals conduct home inspections in Florida and provide insight into the condition of various aspects of the home such as plumbing, electrical wiring, roofing, insulation, and other structural elements.
The cost of these inspections varies depending on factors such as size and age of the home but typically run between $200-$400 dollars or more. While this added expense might seem like just one more burden during a stressful time, it could save you significant money if potential issues with the house are uncovered before they become larger problems later on.
Moving forward with knowledge about any existing issues allows both parties involved in a real estate transaction in Florida to make informed decisions regarding their interests.
It's time to consider how financing and mortgages might affect your ability to sell your home in Florida successfully.
Dealing With Financing And Mortgages
There are a few key steps when selling in Florida without a realtor when it comes to financing and mortgages.
The first step is ensuring that you have all of the necessary paperwork in order. This includes having proof of ownership documents, such as deeds or titles, prepared to transfer them to the new owner(s).
Additionally, make sure to review any existing loan agreements and/or mortgage contracts that may be associated with the property.
Next, consider what financing options will best suit you and the buyer's needs. It's important to work closely with lenders and financial institutions to ensure everyone is on the same page before closing the sale.
Consider if an installment payment plan would benefit either party or if other types of loans could help facilitate smoother negotiations between yourself and potential buyers.
With these considerations carefully weighed, sellers should also take into account any applicable taxes or fees that may arise during this process. Knowing what kind of extra charges may come up – including title searches, appraisals, recording fees or state sales tax – ensures no surprises at signing time and allows for more accurate budgeting throughout this entire transaction.
Being aware of all costs involved helps create a smooth transition from seller to buyer while helping avoid costly mistakes down the road.
Thoroughly understanding these details puts homeowners in better positions to close their own transactions successfully. Now we'll discuss completing the closing process without involving third-party professionals like real estate agents or lawyers.
Completing The Closing Process
The financing and mortgage process for selling a house in Florida without a realtor has been addressed. Now, completing the closing process must be considered.
All parties involved in the sale without an agent need to review all paperwork and sign any relevant documents. A title company or law firm will typically handle this step by organizing document signings with both buyer and seller present. Additionally, they can make sure that all legal aspects are being managed properly, such as recording of deeds and filing taxes associated with transferring property ownership.
At this point, it is important to ensure that both sides understand their obligations under the contract before signing any papers. Furthermore, if there are any issues regarding appraisals or inspections prior to closing, they should be resolved at this time so that no problems arise later on down the road.
With all these details considered, buyers and sellers who do not use a realtor when selling a house in Florida can rest assured, knowing their interests have been protected throughout the transaction. Moving forward then, managing the legal aspects of selling your Florida home when not using a realtor must now be discussed.
Managing The Legal Aspects
When selling a house in Florida without using a real estate agent, it is important to understand and manage the legal aspects required for success.
It can be beneficial to hire a real estate lawyer to help with paperwork such as contracts and other documents related to the sale price. This will ensure that all necessary transactions are completed correctly and legally so that your rights as a seller are protected throughout the process.
It is also important to research local laws associated with property sales by owner in order to fully understand any additional regulations or restrictions from state or county jurisdictions that may apply.
Knowing what resources you have available during this type of transaction can save time and money in the long run and make an otherwise complex process much easier for all involved parties.
Strategies For Selling A Home Without A Realtor
Selling a home without help can be beneficial and detrimental to homeowners. To illustrate, take for example, Jane Doe, who wanted to sell her home by owner in Florida. After extensive research on FSBO (for sale by owners) transactions, she successfully navigated the process with minimal cost and effort.
In this section, we will discuss the pros and cons of selling your home and provide an informative guide on how you can do it.
One significant benefit of going through the process yourself is that you don't have to pay commission fees or other costs for hiring a real estate agent. There are also more creative ways to advertise your property such as online listings or open houses.
However, specific challenges exist when selling without professional help—from understanding legal paperwork requirements to negotiating fair prices for buyers.
Potential sellers like Jane need to weigh these considerations before taking on the task themselves, thus arming them with knowledge about what they should expect while selling their homes outside of a realtor.
What To Expect Without The Help of A Realtor
Now that you plan to sell a home, it's time to discuss what to expect.
As a Florida home seller, this process will be pretty different than if you were working with an agent. You'll need to take additional steps when marketing and presenting the sale of your home and during negotiations between yourself and potential buyers.
When selling without a realtor, it's essential to understand how best to show off your property so that buyers are interested. Take some extra time to ensure all repairs are made before showcasing the home, and try staging it with furniture or accents that can help emphasize its features.
Additionally, look into local regulations regarding open houses and any other restrictions on showing the home to potential buyers. Doing this groundwork upfront will pay dividends by helping you avoid costly legal problems later on.
Closing Thoughts
The process of selling without a real estate professional in Florida can be daunting. It involves managing paperwork, researching the market, understanding legal aspects, and more.
For those who take on this task, however, there are many rewards to reap. Selling a home without an agent helps you save time and money and maintain control over every aspect of the transaction.
That being said, it's important to remember that while you may have taken on much of the work yourself, having professional guidance throughout the process is invaluable. As a real estate attorney or lawyer, I am here to advise clients about their specific situations and help them navigate any potential issues that arise during a sale. With my help, sellers gain peace of mind knowing that all documents are properly drafted and signed and nothing is overlooked.
Whether you're selling alone or utilizing my services for assistance, taking advantage of every resource available will ensure success when selling your home. The key is to plan and be prepared for anything to maximize your profits and ensure everything goes smoothly from start to finish!
Visit GatorRated.com for more great tips and tricks for your next Florida home.