Is It a Good Time to Buy a House in Florida?
Are you thinking about buying a house in Florida? There are a lot of things to consider before making a decision, and it's important to weigh the pros and cons.
The answer might not be the same for everybody.
Before making a final decision about what's best in this real estate market, be sure to consider the following pros and cons.
6 Benefits of Buying a Home In Today's Florida Housing Market
There are a number of benefits to buying a home now including low mortgage and interest rates, a strong housing market, and government incentives.
In this article, we'll take a look at these benefits and help you decide whether now is the right time for you to buy in the Florida housing market.
1. Affordable Home Prices Compared to Other States
Compared to other states, Florida home prices are some of the lowest in the country. This is especially true if you're looking to buy a house in a smaller town or rural area. In fact, the median sale price in Florida is around $403,880 for 2022, which is lower than the national housing market's median sale price of $428,700.
So why are home prices in Florida more affordable? One reason is that land is more readily available in Florida, which keeps construction costs down. Additionally, the state has a lower cost of living overall, which means a lower purchase price for more Florida home.
Of course, it's important to note that housing prices can vary significantly depending on where you're looking to buy. For example, cities like Miami and Orlando tend to have higher home prices due to the strong demand from tourists and retirees. However, if you're willing to look outside of these major cities, you may be able to find more affordable options.
2. Strong Rental Market for Potential Income
A strong rental economy exists inside the Florida housing market, especially in tourist areas like Orlando and Miami. These areas see a high demand for short-term rentals from tourists and vacationers, which can provide a steady stream of income for homeowners.
However, it's important to keep in mind that owning a rental property comes with its own set of challenges. You'll need to be prepared to handle maintenance and repair issues, as well as find and screen tenants.
It can also be time-consuming to manage a rental property, so you'll need to be prepared to put in the work.
3. Growing Economy and Job Opportunities

Florida has a diverse economy with a variety of industries, including tourism, healthcare, and technology. This means that there are plenty of job opportunities available in the state.
One of the reasons for Florida's strong economy is the state's business-friendly environment. Florida has no state income tax, which makes it attractive to companies looking to relocate or expand. Additionally, the state has a skilled workforce and a strong infrastructure, which makes it easier for businesses to operate.
Of course, it's important to keep in mind that the job market can vary depending on where you live and what industry you're in. Still, the overall trend in Florida is positive, which is something to consider if you're thinking about buying a house in the state.
4. Desirable Location with Good Weather, Beaches, and Amenities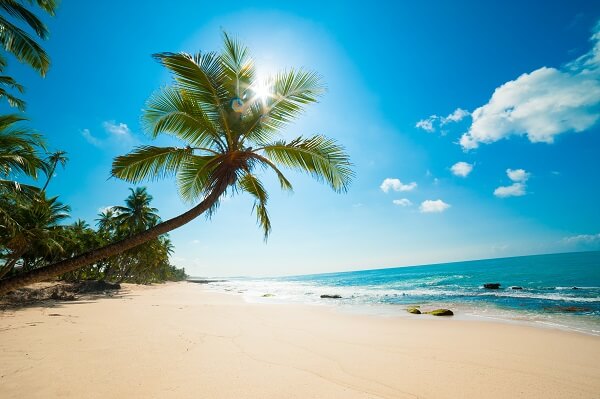 Florida is known for its beautiful beaches, warm weather, and abundance of amenities including the world's greatest theme parks. This makes it a popular destination for tourists and retirees, and everyone in between.
The state has a subtropical climate, which means that it's generally warm and sunny year-round. This makes it a great place to enjoy outdoor activities like swimming, golfing, and boating. Additionally, Florida has more than 8,000 miles of coastline, which means that there are plenty of beautiful beaches to choose from.
5. Potential for Home Appreciation

When you buy a house, you're not just buying a place to live – you're also making an investment. If you choose the right location, you could see your investment grow over time.
When it comes to Florida, the housing market has been generally strong in recent years, with prices consistently rising. This means that there is a good chance that your house could appreciate in value over time, which could be a good investment.
Of course, it's important to keep in mind that the housing market can fluctuate, and there are no guarantees when it comes to home appreciation. Considering the trending population growth and continued development in Florida, the potential for home appreciation is definitely something to consider.
6. The Home Buying Process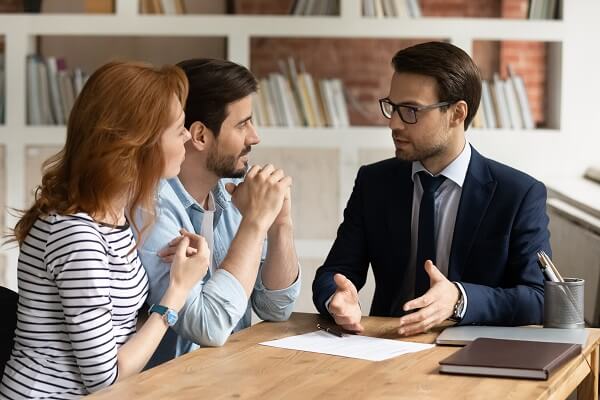 The Florida market is very efficient compared to most states, taking just 4-8 weeks on average from the down payment to the closing table. Depending on the housing markets you're considering a purchase in, Florida homes typically process faster.
3 Drawbacks of Buying a House in Florida Right Now
While there are many benefits to buying a house in the state, it's important to also be aware of the potential drawbacks.
Outlined below, we'll take a look at 3 drawbacks of buying a house in Florida right now. It's important to keep these in mind as you weigh your options and make a decision that's right for you.
1. Risk of Natural Disasters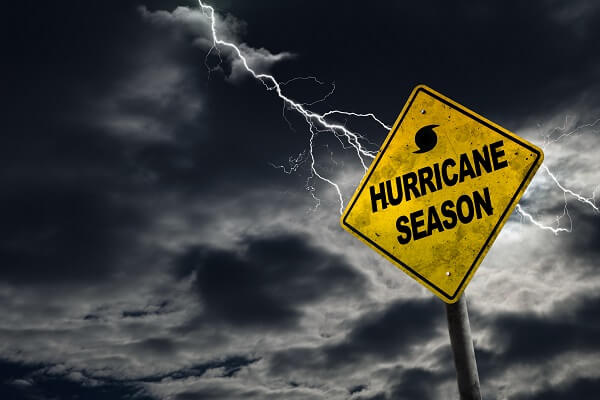 Unfortunately, Florida is prone to natural disasters like hurricanes and flooding. This means that you'll need to be extra careful when buying a house, and you may need to purchase property insurance to protect yourself.
Hurricanes are a particularly common natural disaster in Florida. These powerful storms can cause extensive damage to homes and buildings, and they can also lead to flooding and power outages.
Flooding is also a concern in Florida, especially in low-lying areas near the coast. While it's not possible to completely eliminate the risk of natural disasters, there are steps you can take to protect yourself.
For example, you can purchase homeowner's insurance that covers damages caused by natural disasters, and you can also make sure to choose a location that is less prone to these types of events, by checking the local flood zones, historical damage etc.
2. High Property Tax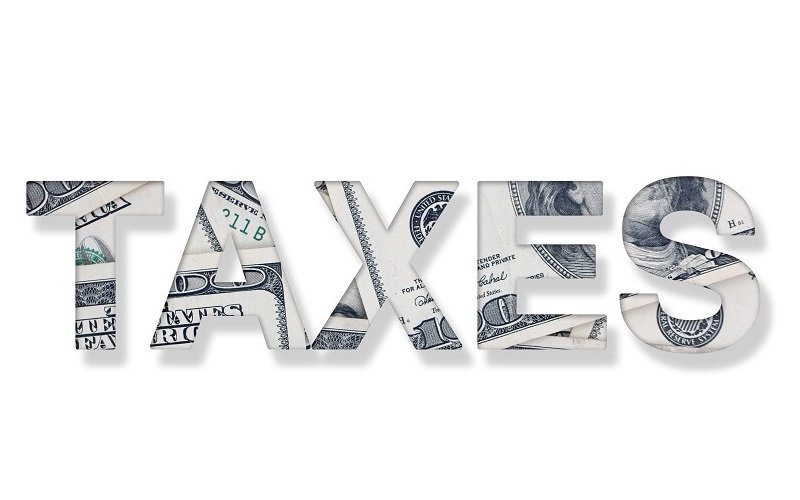 Property taxes are taxes that are levied on real estate, and they are used to fund local services like schools, police, and fire departments. By state, Florida ranks #24 for property tax cost, meaning half of the country doesn't pay as much.
So, how do these taxes work in Florida? In the state, property tax is calculated based on the value of the property. The higher the value of the property, the higher the property taxes will be. They are collected by the county, and they are typically paid on an annual basis.
It's important to keep in mind that these taxes can vary significantly depending on the county you're looking to buy. It's worth researching to find a location that fits your budget. Additionally, there may be ways to reduce your property tax, such as by claiming homestead exemptions or taking advantage of other tax breaks.
Depending on where you live now and what your goals are, this may not be an issue but definitely something to consider.
3. Overdevelopment and Overcrowding
In some areas of Florida, there is a risk of too much development, which can lead to traffic problems and a decrease in property values, and a decline in the quality of life. This is a downside to the benefit of having a steady population increase over the past decade.
Research the specific location where you're considering buying a house. Look for areas with a history of strong growth in home sales and development, as these are more likely to be stable and desirable. Additionally, consider choosing a location that is outside of major cities or tourist areas, as these tend to be more crowded.
Florida Housing Market Predictions
A real estate purchase price and mortgage rates can be difficult to predict, but the overall trend appears healthy.
Today's low mortgage rates, a strong housing market, and no income tax are all positive things to consider when buying a house in the sunshine state.
There has been a small cooldown from buyer demand and record low mortgage rates in 2022. The housing inventory is still low in most Florida cities, making it challenging to find sale prices that appeal to real estate investors.
With steadily rising housing prices and mortgage rates going with them, we still believe it is a great time to purchase single-family homes in sunny Florida.
Investors on the other hand have a tougher decision, as many prefer to wait until there's an abundance of active listings in the real estate market, driving down the median sales price to snag a bargain.
Will their patience pay off? Hard to say.
Final Thoughts on Buying a House in Florida
Ultimately, the decision to buy a home in Florida's housing market is a personal one that depends on your individual circumstances. Be sure to do your research and consider all of the pros and cons before making a decision.
It may also be a good idea to seek the advice of a financial professional or real estate agent to help you weigh your options. With the right information and a little bit of planning, you can make the right decision for you and your family.
For more information, see all our articles on the Florida real estate market.
Frequently Asked Questions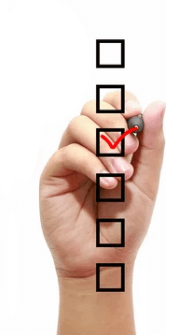 Q: What Factors Should I Consider When Deciding Whether to Buy a House in Florida?
The most important factors for deciding when to purchase real estate in the sunshine state include;
The overall trends in home sales
National housing market data
Personal financial situation
Location and type of property you're interested in
Potential risks and challenges of buying a Florida home (ie. natural disasters)
It's essential to do your research and carefully weigh all of these factors to make an informed decision.
Q: Can Florida Realtors Help Find the Right Location in Florida for My Needs and Budget?
It's a good idea lean on your real estate agent to help research different areas of the state to see what's available and what fits your budget.
A good real estate agent will have intimate knowledge of different Florida markets, offering consideration into factors like the local economy, the cost of living, and the quality of schools and other amenities.
If you prefer not to use a real estate agent, finding a local you can speak with or searching online forums may help provide additional insight into a particular location.
Q: Are There Any Government Incentives Available to Purchase A House In Florida?
There may be government incentives available for home buyers in Florida, depending on your circumstances. These could include things like tax credits, grants, or low-interest loans.
If you're just beginning your search, check out these 2 fantastic resources:
Q: Is It Better to Rent or Buy a House in Florida?
There are pros and cons to both options, and the right choice for you will depend on your financial situation, your lifestyle, and your long-term goals.
Some people prefer to rent because it gives them more flexibility and requires less upfront cost. Others prefer to buy because it can be a good investment and provides more stability in the long run.
It's important to carefully consider your options and make a decision that's right for you.