What Info Do You Need To Buy A House in 2023?
Homebuying is an exciting and often intimidating process. It's helpful to know a lot of information before making such a big purchase, so it's important to be prepared.
In this article, we'll discuss what info you need to buy a house and the steps necessary for success. We'll also explain why having all the right details can make the experience much smoother.
Read on to learn more!
Mortgage and Other Key Financial Factors Needed to Buy a House
The most crucial financial requirement for buying a house is a mortgage loan. As a buyer, you must decide which type of loan works best for your situation and budget. You may also be asked to provide tax returns or other documents that prove your income level.
Additionally, lenders will look at any existing debt you have to estimate what kind of home loan they can offer.
Closing costs are another essential factor when it comes to purchasing a house. These fees include title searches, inspections, and legal fees for transferring property ownership. Before looking at homes, figure out how much money you'll need upfront and ensure it's part of your budget.
Your credit score is essential in determining whether or not you qualify for a home loan and what interest rate you're offered. Lenders will also look at your debt-to-income ratio so they know if you can handle the monthly payments associated with the house's purchase price.
Understanding these factors before applying for loans puts buyers in a better position to secure their dream homes. With this knowledge, let's look at what goes into creating and maintaining good credit scores.
Credit Score
Buying a house requires more than just finding the perfect one. To qualify for a home loan and get preapproved, you must provide your mortgage lender with information about your financial situation—including your credit report and credit score requirements. As daunting as it may seem, gathering these documents is essential to home-buying.
The first step in getting ready is to check your credit reports from each of the three major credit bureaus: Experian, Equifax, and TransUnion. You can request copies of all three online or by mail at no cost once per year.
Once you have them in hand, review them carefully for errors that could drag down your score.
Once you know your creditworthiness, it's time to apply for a home loan. Depending on the type of loan you want, different lenders will have varying credit score requirements, so be sure to shop around before committing to any particular lender.
Taking steps towards understanding what kind of loan best fits your needs will help ensure that it'll be smooth sailing when you find yourself signing those closing papers!
Debt To Income Ratio
When buying a house, homebuyers need to understand the debt-to-income ratio. A lender will need to provide evidence of their ability to pay back the mortgage loan before they qualify for one, and this is where their DTI comes into play.
This type of loan requires borrowers to meet specific income requirements for approval. All kinds of debts must be considered when determining an applicant's DTI, including student loans or any other form of credit.
Knowing the amount owed compared to an individual's total earnings can help them assess if they are ready to purchase a property. Having this knowledge allows potential homebuyers to know whether they have enough financial resources available so that they may take on an additional expense.
As a result, understanding what kinds of debt obligations you have and how much money you make each month is critical before taking part in the home-buying process.
Home Buying Process
Now that you know how to calculate your debt-to-income ratio, it's time for home-buying. To get started, finding a real estate agent who can help you through this journey and ensure you don't miss any steps is important. The old saying goes, 'If you want something done right, do it yourself.' That may be true sometimes, but having an experienced agent by your side is essential when purchasing a house.
To begin with, as a home buyer or borrower, you'll need to bid on the property of your choice. Then your lender will require home insurance and possibly mortgage insurance too.
After those details have been taken care of, the lender will order a home appraisal and conduct a home inspection before approving the loan amount.
Assuming all goes well at each stage of the process, you'll likely go down one of two paths: either applying for a conventional loan or getting preapproved from another source such as FHA (Federal Housing Association). Both options have benefits and drawbacks, so discuss these with your real estate agent before making any decisions.
You can search for houses like an expert with their advice and guidance!
Real Estate Agent
A real estate agent can provide invaluable guidance during your house hunting and help you navigate the paperwork for getting a mortgage. They will also be able to advise on how best to approach buying a new home as well as provide valuable tips specifically tailored toward first-time home buyers.
Your real estate agent will need some information from you to get started with helping you purchase your dream home. This includes documents such as bank statements showing income and assets, so they know what loan terms are available to you, plus proof that you have enough money saved up for the down payment (usually anywhere from 3 – 20 percent of the home's purchase price).
What Your Realtor May Need
Other important documents include pay stubs or past tax documents showing employment history, photo identification, and any other pertinent financial records related to the property you want to buy.
You'll probably need to show more than just these pieces of documentation when it comes time to sign contracts. Having them ready beforehand shows that you're serious about pursuing homeownership.
Real estate agents often have relationships with lenders who can make it easier for you to secure financing if necessary. With their expert assistance, they should be able to find the perfect house within your budget quickly – leaving plenty of time to negotiate an offer that works best for everyone involved!
House Hunting Tips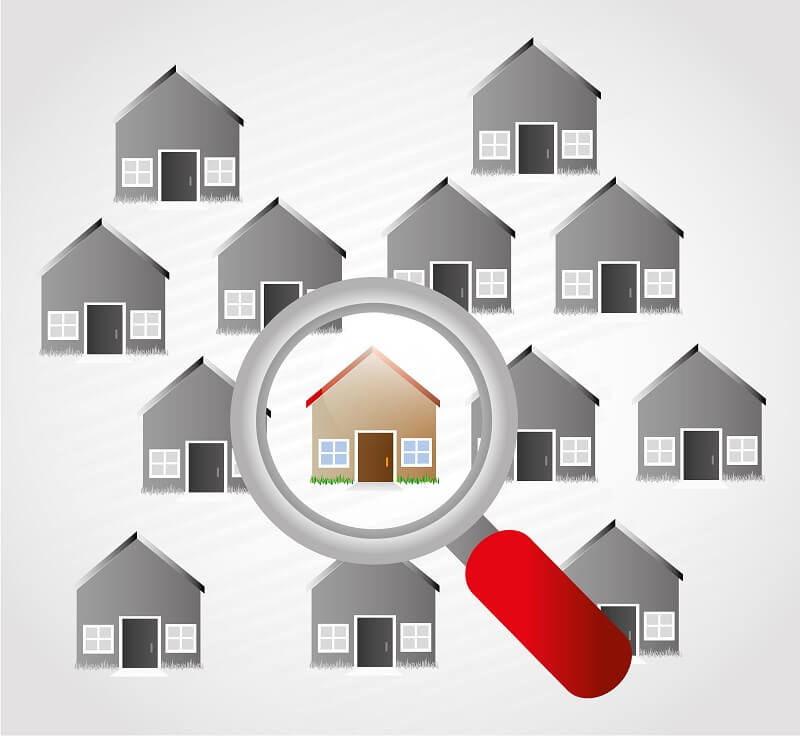 House hunting can be an exciting adventure, but knowing what you need before you start is essential.
First-time buyers should get pre-approved for a mortgage and have all their financial documents ready. A mortgage payment will likely be the most significant expense in buying a new home, so ensure you understand and meet the requirements.
Here's a list of items needed to purchase a home:
Title insurance
Money for closing costs
Earnest money deposit
Home inspection results
Before officially purchasing a house, scheduling a thorough home inspection with an accredited professional is essential. This helps ensure that no surprises or major repairs are required after the sale has been completed.
With these steps, you'll be well toward owning your first property!
Home Appraisal
As you drive up to the house of your dreams, with its white picket fence and freshly mowed lawn, butterflies flutter in your stomach. You've saved for years and mentally prepared for this moment — you're ready to purchase a home.
But what do you need to make that happen? As a first-time buyer, many details are involved in the home purchase process.
Before taking out an FHA loan or any other type of mortgage, lenders will require certain documents from you. Most commonly, they include pay stubs, W2 forms, tax returns, bank statements, proof of employment history, and credit score information.
The earnest money is also required as part of the application process; it acts as a good faith deposit towards the home's purchase price and must be approved by the lender before moving forward. Private mortgage insurance may also be necessary depending on how much you can borrow versus the cost of the home purchase.
The next step after gathering these documents is speaking with a loan officer who can help determine exactly what paperwork is needed based on your situation. They will review all materials submitted and decide whether or not to move ahead with approving financing.
Ultimately deciding if now is the right time for you to buy depends on various factors like current housing prices and interest rates, along with having collected all the necessary documents to make an informed decision regarding your financial future.
Make An Offer
Once you've found the home of your dreams, it's time to make an offer.
Before you can do that, you need to qualify for a mortgage and determine how much home you can afford. Lenders need to know your credit score, income information, and debt history to get pre-qualified. Once they have all this information, it's possible to get an estimate on the loan amount you'll be able to receive when purchasing your new home.
In addition to qualifying for a mortgage, you must save enough money for a down payment and closing costs before buying the home. This is usually between 3%-20% of the purchase price, depending on which type of loan program you are using.
It's essential to consult with your lender before making any decisions so that you understand what funds will be needed upfront for them to approve your loan application.
After going through this process and getting approved for financing, all that's left is signing paperwork and receiving those coveted keys to your new home!
With proper planning and dedication, homeownership doesn't have to feel like a distant dream and can become a reality sooner than expected!
Now let's discuss another vital puzzle piece – insuring your new home.
Homeowners Insurance
As the key to unlocking your future home, homeowners insurance is critical to buying a home. Without it, you may never get the keys in your hand. It's like having an extra lock on the door that no one can pick – until you have all the pieces together!
Getting ready for closing documents and getting your mortgage approved means understanding what proof or documents you need before signing anything. You'll likely need to prove that you meet the requirements set by lenders and provide additional information about income sources and assets used for repayment. Additionally, you must send a letter stating how much money is being borrowed and other details needed to close the purchase.
To apply for a mortgage, there are several steps involved such as:
Getting pre-approved by a lender
Submitting financial statements proving creditworthiness & employment history
Paying fees associated with applying for the mortgage
Finalizing paperwork & paying any remaining costs associated with purchasing the home
Once these items are completed, you can get a mortgage and pay for the home within 30 days.
Documents Needed
To purchase a home correctly and with as little hassle as possible, many documents are needed in the home-buying process. The first document you'll need is two years of tax returns; these will show your income level and help lenders determine if they should offer you a loan. Also, bring proof of other assets that may be used as collateral during purchasing.
Knowing how much money you would like to spend on a new home can also be helpful before beginning the search. This way, when looking at homes within your budget range, you won't get overwhelmed by options outside your price point. With this information in mind, you don't need to worry about finding the perfect home immediately—you need a good starting point!
Closing Costs
Buying a house is like embarking on an exciting journey. You need to know what you must bring to make the experience successful.
Some key items typically need to be taken care of regarding closing costs.
Before signing documents and making payments, you must understand how much money needs to change hands during the process. In addition to your down payment amount, other fees can include loan origination points or appraisal fees. These will vary depending on where you live and the mortgage product used.
You must clearly understand exactly how much you can afford overall when budgeting for these additional costs.
Beyond this, any potential title work or home inspection expenses should be accounted for before the seller agrees. Ensuring all these details are correctly managed helps ensure a smooth transition from buyer to the owner once the deal closes successfully.
So take time before diving in too deeply as proper planning goes a long way toward creating a stress-free transaction.
Final Thoughts
Buying a house is an exciting yet intimidating process. Understanding the requirements and planning to make your dream of owning a home come true is essential.
With the correct information, you can confidently navigate all stages of the home-buying journey – from finding an agent to closing on your new residence.
Ensuring all paperwork is in order will ensure your purchase goes as smoothly as possible, while having enough money saved for insurance and closing costs will bring peace of mind.
Now is the time to take charge of your future and invest in yourself – with careful planning, it won't be long before you're living in your place!
For more great guides on home ownership, please visit GatorRated.com.