HUD Guidelines 24 CFR 206.125 in Florida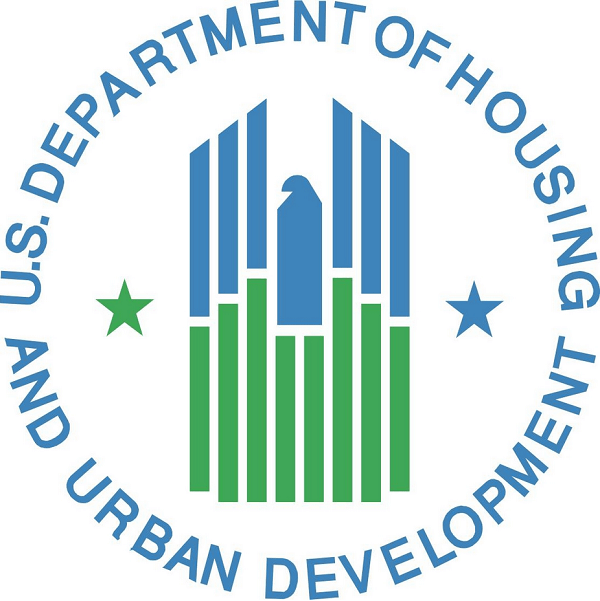 Whether it's a new home or investment property purchase, it's imperative to do your due diligence, even if it's a deal you can't refuse.
If you've come across a property listing in Florida that's sold subject to the HUD guidelines 24 CFR 206.125, you might be confused.
The HUD guidelines 24 CFR 206.125 is a code that governs the sale of a reverse mortgage foreclosure. In this guide, you'll learn what these rules entail and whether it's worth purchasing.
What is 24 CFR 206.125 in Real Estate?
The 24 CFR 206.125 is a unique section in the Department of Housing and Urban Development that sets guidelines for anyone selling a home through reverse mortgage foreclosure. It outlines how the property should be marketed and how the profits from the sale must be distributed.
The HUD Guidelines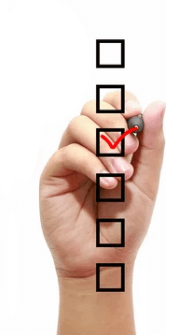 The HUD guidelines 24 CFR 206.125 can be complicated, but understanding the rules ensures that sellers advertise the property correctly and that buyers know what they're purchasing.
When presented with cash offers, a 10% deposit is required.
No real estate agent transaction fees are allowed, regardless if the buyer does pay the seller's closing costs.
Electronic signatures aren't accepted.
The home must be sold as is, and the seller can make no repairs prior to closing.
It's the buyer's sole responsibility to pay all HOA fees, transfer fees, and realty transfer taxes.
The seller can't pay for the buyer's closing costs.
The property must be sold at or above the appraised value.
The property is sold with all utilities turned off. If the buyer wants to turn them on for inspection, they'll be responsible for the costs.
Understanding what a reverse mortgage is will help you understand whether it's worth buying a HUD home that has been recently foreclosed.
What is a Reverse Mortgage?
A reverse mortgage is a way that older homeowners who are 62 years and older can borrow money based on the equity in their homes. However, it uses the home as a security for the loan. The borrower can receive the funds as fixed monthly payments or a lump sum amount.
And unlike a traditional mortgage, the borrowers don't have to make monthly payments. Instead, the entire loan balance is due once the homeowner dies, sells the home, or moves away permanently. If the borrower dies, their heirs must pay it back or sell the home.
Essentially, reverse mortgages allow homeowners to access their equity without selling the house.
A reverse mortgage loan can be risky since it increases your debt and uses up your equity. Furthermore, you're paying the lender interest and a fee. If you use up your equity, you'll get nothing when you eventually sell the home. Reverse mortgages can be a great option for those who are income-poor but house rich. It's common for older people to obtain these loans to cover emergency medical expenses in retirement or need money for home repairs.
Who Can Qualify for a Reverse Mortgage?
Reverse mortgage loans have many qualification requirements. Below are the requirements:
Your age: You must be at least 62 years old to qualify.
Equity requirements: You'll need to own significant equity, usually around 50% or higher.
Counseling: The Department of Housing and Urban Development requires that reverse mortgage borrowers undergo a HUD-approved counseling session.
Upfront costs: Borrowers must pay an upfront mortgage insurance premium and an origination fee. However, they can be paid from the equity you own.
Your responsibilities: You'll still need to pay property taxes and homeowners insurance once you have the reverse mortgage.
Can a Reverse Mortgage be Foreclosed on?
Yes, it's common for reverse mortgage foreclosures to occur. That's why the HUD guidelines 24 cfr 206.125 were created to ensure the sales of reverse mortgage foreclosure properties are handled properly.
However, it's not always a bad thing. Foreclosure might be the preferred solution to ending the loan.
When Do Reverse Mortgage Foreclosures Happen?
Here's why reverse mortgage foreclosures happen:
The borrower sells the property
The borrower passes away
The property owners stop paying homeowners insurance or property taxes
The home falls into disrepair if proper maintenance isn't performed
What are HUD Homes?
A HUD home is when the residential property insured by the Federal Housing Administration (FHA) goes into foreclosure.
The department places a property listing and includes a listing price, typically below market value, in hopes of recovering the financial loss.
How to Buy a HUD Home
If you're interested in purchasing a HUD home and having it as your primary residence, you'll want to put in a bid as quickly as possible. Once it's listed online, individuals who plan on buying it for their primary residence are given 30 days to bid on the HUD home before real estate investors can bid.
You'll want a team in place to help you close the deal. This means finding a HUD-approved real estate agent to submit your bid. Most listings have a single picture, meaning you'll want to hire a home inspector to perform a thorough inspection before submitting a bid. Such homes may be a deal breaker if they have any damage or major repairs needed.
The listed price will likely be an attractive offer compared to most homes, meaning you must be financially ready to act fast. While the HUD doesn't directly finance these homes, other financial options can be extremely helpful. For example, the VA (veteran affairs) loan, USDA rural development loans, conventional mortgages, and FHA loans are all available. Since HUD doesn't allow repairs before closing, it may be more difficult to be approved for certain loans.
Is HUD Homes Worth Buying?
The answer depends on the type of buyer, their goal, and many other factors. For low to middle-income buyers and first-time buyers, a HUD property is a great way to enter the real estate market. The HUD doesn't want to keep these foreclosed homes for long, so they'll list them way below market value.
Many opportunities can make these homes an excellent bargain. For example, the "Good Neighbor" Program offers a 50% discount from the list price in certain neighborhoods to various community workers like teachers, firefighters, police officers, and EMS personnel, provided you live there for at least 36 months.
With the low down-payment requirements, you can use any access funds to make repairs or pay closing costs.
However, remember that HUD homes are sold as is. That means if there are electrical repairs or a leaky roof, you're responsible for covering the cost.
If you're a real estate investor looking to earn monthly income from these homes, make sure you have a suitable investment strategy. Consider getting a 203K Rehabilitate Mortgage Insurance Loan, which permits the investor for up $35,000 in financing for renovation and repair costs.
Pros and Cons of Buying a HUD 24 CFR 206 125 Home
While the HUD guidelines 24 CFR 206.125 makes the closing process more complex, there are many benefits and drawbacks to buying these homes. Here are several pros and cons to consider:
Pros
These homes typically offer great deals allowing the buyer to save thousands of dollars
The properties are well cared for since they've had only a single owner
Less competition from other buyers
Great opportunity for the buyer since these homes rarely come on the market
Buyers can secure financing through various FHA or other loan programs
Cons
The buying process is tricker due to the HUD guidelines 24 CFR 206.125
You'll need to find experienced real estate agents who are familiar with the guidelines since it's not a very buyer-friendly process
Some buyers may pass on the opportunity because the process is just too much hassle
What to Do Next
Depending on your financing capabilities, goals, and income, a HUD home may be right for you. Make sure you do your own research, hire a HUD-approved realtor, and perform a home inspection before submitting a bid.
If you're shopping for HUD homes or other properties in Florida, check out Gator Rated's homepage for more detailed listings.