How You Decide to Buy a House in Florida in 2023– A Guide
You're ready to take the plunge – you want to buy a house in Florida. With over 1.2 million housing units, you have plenty of options in this vibrant state.
But before you begin your home-buying journey, it's important to understand how you can make sure that you find the perfect home for your needs and budget.
Here are some tips on how to decide to buy a house in Florida.
Key Takeaways
Financial readiness is crucial for homeownership in Florida, including saving for closing costs and down payment, maintaining a high credit score, and assessing affordability.
Working with a real estate agent can greatly assist in finding the right home within your budget and provide insights into the mortgage process.
Conducting a thorough home inspection is essential to identify potential issues and ensure awareness of the home's condition and value.
When closing on a home in Florida, it is important to have all necessary paperwork ready, review all documents carefully, and understand the process of transferring ownership.
Identifying the Right Time: When You Are Ready to Buy a Home
Deciding when you're ready to buy a home is an important step in the process. To become a homeowner, you need to make sure that you are financially and emotionally prepared for the commitment of homeownership.
As a first-time home buyer, it is important to determine if you have saved enough money to cover the costs associated with getting a home loan, such as closing costs and down payment requirements. Additionally, it is important to make sure that your credit score is high enough so that you can be preapproved for a mortgage.
Once all of these steps have been taken care of, then you will be ready to start house hunting and making offers on homes. Before signing any contracts, make sure that your monthly income can cover the cost of your mortgage payments over time before taking this big step towards becoming a homeowner.
First Steps to Buying a House: How to Get Preapproved for a Mortgage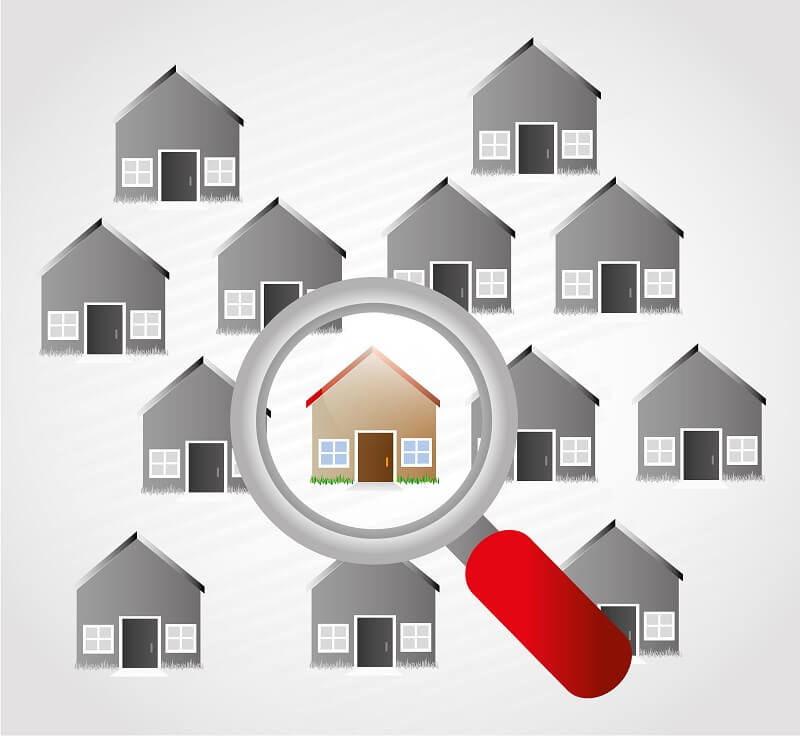 Getting pre-approved for a mortgage is an important first step when it comes to buying a home in Florida. For those who want to buy, getting preapproved helps you figure out how much you can spend before heading out to find a house. As a first-time home buyer, understanding the steps to buying a house will help make the process easier.
| Steps | Description |
| --- | --- |
| Check Credit Score | Review your credit score and history before applying for a loan |
| Find A Home | Visit open houses and work with real estate agents to find homes that fit your budget |
| Apply For Preapproval | Submit application information such as income and bank statements to get preapproved for mortgage amount |
| Get An Inspection | Have an inspection done on the home prior to purchase for any potential issues like water damage or pests. |
| Finalize Loan Terms And Closing Costs | Sign loan documents and pay closing costs once agreed-upon terms are met. |
Following these steps will ensure you have all the necessary information needed when searching for and purchasing your dream Florida home!
Choosing Your New Home: How to Find the Right One in Florida

Searching for the perfect home in Florida can be overwhelming, so it's important to have a plan before beginning the process.
Researching the type of home and amenities you want in a home, as well as how much home you can afford, will help narrow your choices.
When you find a home that meets your needs, it is time to make an offer on the house. Having a pre-approval letter from your mortgage lender makes this step easier and lets you know exactly how much you are able to spend.
Be sure to get a professional home inspector to check for potential problems with the property before signing any paperwork.
Once everything checks out, it's time to choose the right house and make it yours! With some planning and research, you'll be able to find the perfect Florida home that you love at an affordable price!
What You Can Afford: How to Figure Out How Much to Spend on a House
Figuring out how much you can afford to spend on a house in Florida involves looking at your income, expenses, debts, and savings.
When shopping for a home:
Know what you want – make sure it's realistic and within your budget.
Determine the loan amount you can qualify for – use online calculators or speak to an expert to figure this out.
Get an inspection done on any property before making an offer – this will help determine the condition of the home and its value for negotiation purposes.
Once you know how much you can afford, you're ready to start searching for your dream home!
The Role of a Real Estate Agent in Your Home-Buying Journey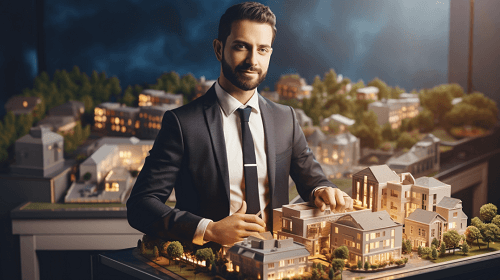 A real estate agent can be a valuable asset when it comes to navigating your home-buying journey. They will guide you through the entire process, from house hunting to signing off on the right house.
Your real estate agent will help you find and purchase a home that fits within your budget; they can also provide insight into the mortgage process based on the type of house you can afford.
It is important to have your real estate agent involved at the start of your house-searching adventure in order to ensure that you find and buy the right house for you.
Understanding the Importance of a Home Inspection Before You Buy
Knowing the condition of a home before you commit to purchasing it is essential, so getting an inspection done beforehand is key. Here are some reasons why:
A home inspection will tell you about potential problems with the home that can affect how much of a loan you can qualify for and prevent expensive surprises down the road in terms of home maintenance and repairs.
It will also ensure that the home search process goes more smoothly by helping to narrow down your search to only those homes in good condition that meet your needs.
Lastly, it gives you peace of mind when buying your first house or any other purchased home, as it helps to confirm that it's really the one you want.
Go House Hunting: Tips and Tricks for a Successful Search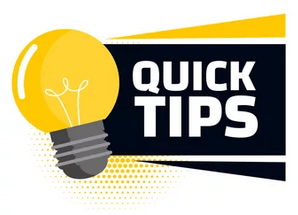 When it comes to house hunting, there are some tips and tricks that can make the process smoother and more successful.
Before you start looking for your dream house, consider the costs associated with owning a home – from home improvement projects to scheduling a home inspection. Decide how much you're willing to spend on a home and research homes in the area that fit within your budget.
When you find a home you like, schedule an appointment for a home inspection so you understand any potential issues before making the decision to buy. Make sure to look at all aspects of the property – including location, neighborhood amenities, schools, etc. – before committing to buy the house.
Finding a home can be stressful, but by following these steps, you can make an informed decision when buying a home.
Making the Decision to Buy Your First House in Florida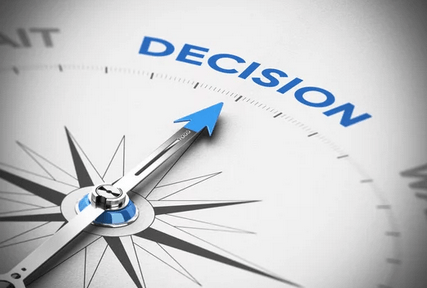 Deciding to purchase your first home in Florida can be a big decision, and it's important to consider all the factors involved. To make sure you find the ideal home, here are a few things to keep in mind:
Do some research into what type of older home or newer home is best for you.
Determine your budget and how much you're willing to spend on purchasing a home.
After the home search is complete, decide if this is the right time for you to take the plunge and close on your new home.
Once you've made up your mind, start getting ready for that move! Make sure you have all the necessary paperwork together, like inspection reports and loan documents. It's also important to think about whether or not any extra features would make the house feel more like a dream home, such as adding an extra bedroom or converting an area into a home office.
Take some time too to find out if there are any local restrictions on what type of renovations you can do before making an offer on a great home.
Navigating the Process: How to Make an Offer on a House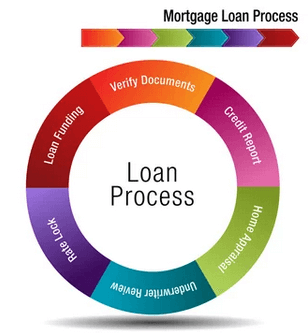 Once you've found the perfect house, it's time to make an offer. To secure a home in the competitive real estate market of Florida, you'll need to know your budget and be prepared to act quickly. You should also have all the necessary paperwork ready before starting the process.
When you're buying a house, making sure it's the right home for you is essential – so take your time to find a home you love and that meets your needs. House-hunting can be stressful and overwhelming, so don't feel rushed into buying something that isn't quite right or settling on a house just because it's for sale.
Once you find the home you want to buy, calculate all costs associated with purchasing, including closing fees and extra expenses such as repairs or renovations. Then, put together an offer on the house that's within your budget while still being attractive to sellers.
With these steps in mind, navigating through this process will help ensure you get the ideal home at a price that works for both parties involved!
The Homeowner's Guide: What to Expect When You Buy a Home
Buying a home can be an exciting yet overwhelming process, so it's important to understand what to expect when you take the plunge.
When you buy a house in Florida, many factors will determine what kind of home you can afford without breaking your budget. Working from home is becoming more popular, and the house is a big factor here. You need to know exactly how much you can afford before starting your search.
Once the home is listed, there are several associated costs with buying, such as closing costs and inspection fees. These costs can vary depending on the home price and location. It makes sense to buy within your means and start house hunting for a home that suits your budget and needs.
While considering your budget, it's also important to take into consideration other factors such as location and amenities. These factors can greatly impact your overall satisfaction with the home in the long run.
Preparing for Your New Home: How to Get a Home Ready to Move In
Once you've decided on a new home, it's time to get ready for the move!
You may also want to consider what repairs and improvements need to be made in order to make it the right one for you. This can include painting, updating fixtures, replacing carpeting, or other renovations.
If you're not sure where to start, consult with a real estate agent or contractor who specializes in homes in your area.
Additionally, be sure to check if your house may require permits or inspections from local authorities before making any changes.
Finally, research any resources available that could help with costs associated with preparing the home for move-in day.
Why You Should Schedule a Home Inspection Before You Close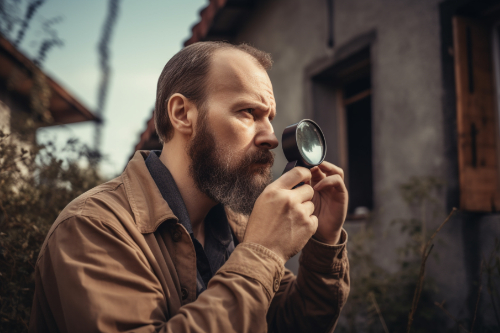 Scheduling a home inspection before closing on a property is essential to ensure it meets safety and quality standards. A professional inspector will examine the interior and exterior of the house, including plumbing, electrical wiring, roofing, foundations, and more.
Here are three reasons why it's important to have a home inspection:
It can uncover any hidden costs – An inspector can find costly issues that would have gone unnoticed until after you move in.
It helps protect against liability – By detecting potential safety risks such as faulty wiring or gas leaks ahead of time, an inspection can help protect you from liability down the road.
It provides peace of mind – After an inspection has been conducted and all necessary repairs have been made, you'll be able to rest assured that your new home is safe and up to code.
Closing the Deal: How to Close on Your New Home
Now that you've scheduled a home inspection and have an idea of what needs to be fixed, it's time to close the deal.
Closing on a house is the process of transferring ownership from the seller to you, the buyer. This typically includes signing documents such as loan papers, deeds, and other legal contracts. You'll also need to pay closing costs, which may include title insurance fees, mortgage origination fees, and attorney's fees.
Once all documents are signed and funds paid out, you can finally call your house your own!
It's important that during this process, you review all documents carefully with your lawyer or real estate agent so that you understand any contingencies or restrictions associated with your purchase.
With some careful consideration and proper planning, closing on a new home can be a smooth experience for years of enjoyment ahead!
Becoming a Homeowner: What it Means to Get a Home in Florida
Obtaining a home in Florida means becoming part of an exciting, dynamic community that offers plenty of activities and amenities. You'll have access to beautiful beaches, great restaurants, and vibrant nightlife. Plus, you'll benefit from the state's low taxes and diverse economy.
Here are three key points to consider when buying a home in Florida:
Research your options to find the perfect house for you and your budget.
Understand all the costs associated with buying a home.
Prepare yourself to close on your new house by having all the right paperwork ready.
How to Buy a House: The Final Steps in the Home Buying Process
Completing the home-buying process requires taking a few more steps after you've found your perfect house.
Before you officially close on the home, you'll need to get an appraisal and secure financing.
Home appraisals are conducted by licensed professionals who will assess the value of the property. This ensures that both you and the seller agree on its worth before any sale is finalized.
You'll also need to submit your loan application and verify your income, credit score, and other information with a lender in order to qualify for financing. Once approved, they will provide you with a pre-approval letter, which is essential for closing on your new home.
Finally, it's important to review all documents prior to signing them, as there may be additional costs or hidden fees in the fine print.
With careful consideration of these details, you can make sure that buying a house in Florida is as stress-free as possible!
Conclusion
You've now made it to the end of your home-buying journey in Florida.
You've identified when the right time is to buy a house, received pre-approval for a mortgage, and found the perfect home that's within your budget that you can call yours.
You've also worked with a real estate agent, scheduled and gone through a home inspection, and closed on the deal.
Now you're a proud homeowner in Florida – congratulations!
Imagining yourself spending many years in this new house filled with memories and joy is something worth celebrating.