How to Submit an Offer to Buy a House in Florida in 2023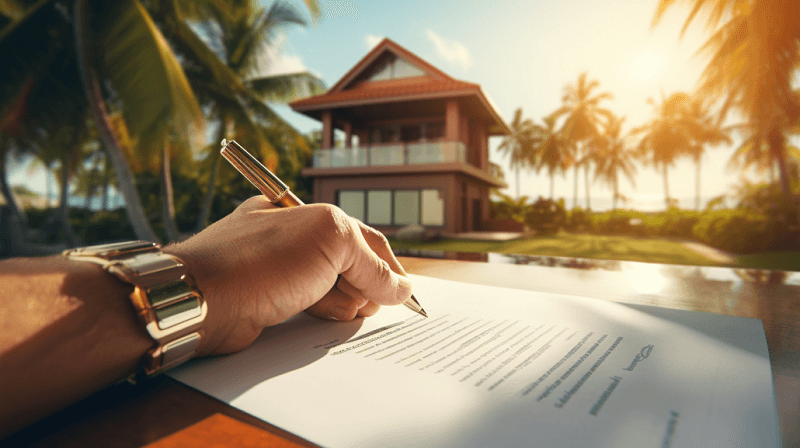 Are you ready to take the next step in making your dream of owning a home in Florida come true? Buying a house can be daunting, but knowledge is power.
With these tips on how to submit an offer to buy a house in Florida, you'll be one step closer to closing the deal.
'The early bird catches the worm,' so let's get started!
Key Takeaways
Research the market and understand the current values and prices of houses in the area before deciding on an offer amount.
Include contingencies such as inspection or financing requirements in the purchase agreement.
Clearly communicate why the house is your home, and be flexible with contingencies and deadlines.
Seek guidance from your agent when making an offer, and consider the type of financing you're using.
Understanding the Process: How to Make an Offer on a House in Florida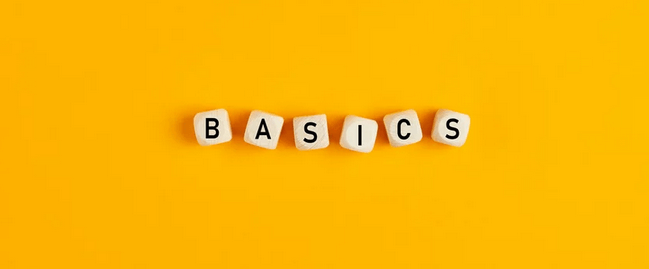 Making an offer on a house in Florida can be intimidating, but understanding the process can make it easier.
First, research the market to get an idea of the current values and prices of houses in the area.
Next, decide how much you want to offer for the home and write up your offer using a purchase agreement. Make sure to include any contingencies, such as inspection or financing requirements.
Once you submit your offer price, the seller may accept, reject, or make a counteroffer. Learn how to make a counteroffer if needed and negotiate until both parties agree on terms.
When both sides have agreed upon all aspects of the deal and signed paperwork, then your offer is accepted!
Understanding the process of making an offer on a home is key to submitting an effective bid in Florida's real estate market.
The Art of the Deal: What an Appropriate Offer on a House Should Contain
When negotiating for a home, it's important to know what should be included in your offer. A purchase agreement is key, including details such as the amount you are offering and any conditions of sale.
You should also include an earnest money deposit (EMD) to show your commitment and any proof from a mortgage lender that you can back up the offer with financing. Additionally, closing costs should be noted, and how they will be paid.
Once all these components are in place, the seller may accept your offer or negotiate terms for a better home sale.
From Seller to Buyer: How to Communicate Your Home Offer Effectively
You'll want to communicate your home offer effectively so that the seller can understand exactly what you're proposing. Here are some tips for making sure your offer stands out:
Make sure you back out of the deal if it doesn't meet your needs, as this will ensure that you don't waste time and money on a purchase offer that might not work out.
Research comparable sales in the area to estimate what an appropriate home offer would be, so you don't make a lowball offer or overbid for your home.
Put together a well-organized package detailing all aspects of the purchase process, including financing and legal documents.
Be flexible with contingencies and deadlines to give yourself more bargaining power when negotiating with the seller.
Provide clear communication about why this is your home, as this may help convince the seller to accept your offer.
Mortgage Matters: Financing Your Home in Florida
Getting a mortgage in Florida can be a complex process, but with the right preparation, it can help make your home a reality.
House hunting is one of the first steps in this process, and your agent can help you find the perfect property for your needs. Once you've found the house, you'll need to put together an offer amount and submit it to the seller.
This includes details on what type of financing you're using, such as cash or a mortgage loan. Your agent will also be able to provide guidance when making an offer on your dream house.
Financing through a mortgage comes with some additional complications that need to be considered before submitting an offer. Be sure to research all available options and understand all associated costs before submitting your offer so that buying your home in Florida runs smoothly and quickly!
Crafting a Compelling Offer Letter: Winning the Seller Over
Making a great offer on your home in Florida requires crafting a compelling letter to the seller that makes them feel confident in accepting your proposal. To do this, consider the following:
Have your seller's agent provide essential information about your buying process and financial background to show you're ready to buy.
Make sure to include your best offer upfront, being mindful that there may be a counteroffer from the seller.
Be concise and professional when crafting your written offer.
Show enthusiasm for the property in an honest way without overstating it.
Demonstrate that you are invested by making sure that your offer will stand out from any other potential buyers.
The Role of Contingency Clauses in Your Purchase Offer
Including contingency clauses in your purchase offer can help protect you and provide greater peace of mind when buying a property. Contingency clauses are an important part of the offer process, as they allow buyers to specify requirements that must be met before the actual sale can be completed. If these conditions aren't met, then the offer isn't binding.
You can make an offer that isn't contingent on any particular condition if you have much to offer in terms of price or other terms, but it's generally wise to include contingencies when you're buying a home. Most contingencies involve having a residential purchase agreement reviewed by an attorney or appraiser, and most listing agents will expect some form of contingency in your offer.
Get a home inspection as well so you know exactly what you're getting into before signing on the dotted line.
Utilizing Home Inspections: Ensuring Your Prospective Home's Condition
Now that you have an understanding of the role of contingency clauses in your purchase offer, it's time to move on to utilizing home inspections.
Home inspections are a crucial step when putting an offer on a house as they give you insight into the condition of the property.
When making your first offer, make sure you include a provision that allows you to get a home inspection. You can either make your own counteroffer or keep your original offer contingent on an inspection report from a qualified inspector.
It is important to consider if you want to put an offer as-is or if you need certain repairs done before moving forward with the sale.
Regardless of what route you take, be sure that any offers contain language allowing for time for inspections and potential negotiation afterward based on what may be found during the inspection.
The Importance of Earnest Money in Securing Your Florida Home
Putting an offer on a property in Florida? Don't forget the importance of including earnest money, as it helps to secure your purchase.
Earnest money is a deposit that's made by the buyer with their offer and is typically held by the seller's real estate agent or broker. The amount varies but should be enough to show that you're serious and ready to make an offer on the house.
If your offer is accepted, then this earnest money will go towards your down payment; if not, then you'll get it back. It's important not to offer too low when submitting an offer so that you don't miss out on getting your desired home due to a lack of earnest money.
Make sure you sign the purchase agreement with enough earnest money so that sellers know you're serious about buying their house and making a wise investment.
How Much to Offer for Your Home in Florida
Making an offer on your home in Florida? Keep in mind that the amount you choose to offer can make or break your chances of getting it. Here are five tips to help you decide how much to offer:
Get a buyer's agent who can advise you on market trends and what would be a reasonable offer for the house you want.
Consider the emotional attachment to the home, but don't let it drive up your bid too high.
Make sure your offer is competitive enough to help your offer stand out from other potential buyers.
After researching comparable properties in the area, decide what amount makes sense for both yourself and the seller.
Be confident in making a home purchase decision that will have lasting effects on your future.
Making Your Best Offer: Getting Closer to Your Home
Once you've decided on an amount to offer, it's time to get closer to owning your home in Florida.
Working with your real estate agent, consider the condition of the house and make your offer more attractive. You want to ensure that you have the highest offer for the house that is being sold.
Your real estate agent can help you work through the buying process and make sure that all of your paperwork is in order so that you can submit a strong and attractive offer.
With their expertise and guidance, you will be able to make an informed decision about what offering for the house will best suit your needs and get you closer to living in your home.
The Final Step: Putting In an Offer to Buy a House in Florida
Once you've got all the paperwork ready, it's time to take the final step and put in an offer to buy your home in Florida.
To do this effectively, you should:
Decide on an appropriate offer that reflects the current market prices and conditions.
Make sure your offer is contingent on certain things that need to happen before closing.
Submit a written offer, including contingencies, so that there is no confusion about your intentions or expectations.
Be willing to negotiate and counter-offer if necessary.
Follow through with what needs to be done after submitting a successful offer, such as obtaining inspections and financing.
Making a Home: What Happens After You Get a Home Inspection and Finalize Your Offer
After you've finalized your offer and gotten a home inspection, it's time to start making your new house feel like home. Here's how to make that happen.
If the seller accepts the offer, then it's time to begin the process of closing. This means ensuring all documents are in order and obtaining any necessary permits.
If the seller declines the offer or counters with a higher price, you'll want to make sure you understand all options before deciding whether or not you'd like to better your offer.
Ultimately, it is up to you whether or not you accept the offer for the home you want to buy. With acceptance of the offer comes an opportunity to make your house into a true home.
Conclusion
Now that you've crafted a compelling offer letter and made your best offer, it's time to put in an offer to buy a house in Florida.
You're one step closer to making your home a reality! With the right knowledge, communication skills, and financial backing, you can make this process smooth and successful.
So go ahead – take the plunge and get ready for the exciting journey of becoming a homeowner in Florida.