How To Start Planning To Buy A House in 2023 – A Guide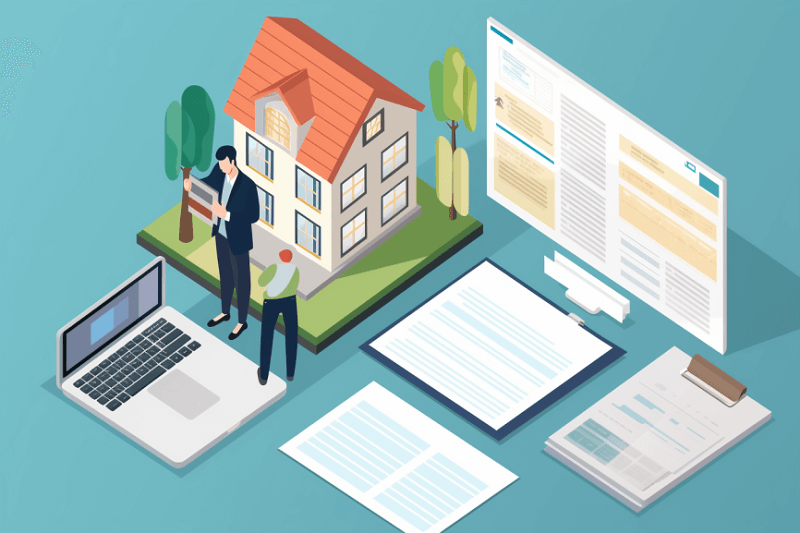 Buying a house can be an intimidating experience, but it doesn't have to be. It's like going on a journey – you map out your destination, pack your bags and hit the road. With the right preparation and guidance, you can turn that daunting prospect into an exciting adventure.
Here's how to get started planning for your future home purchase. From understanding credit scores to finding the perfect real estate agent, we'll break down each step of the process so you can make informed decisions every step.
Let's begin!
Step-by-Step Guide: 10 Steps to Buying a House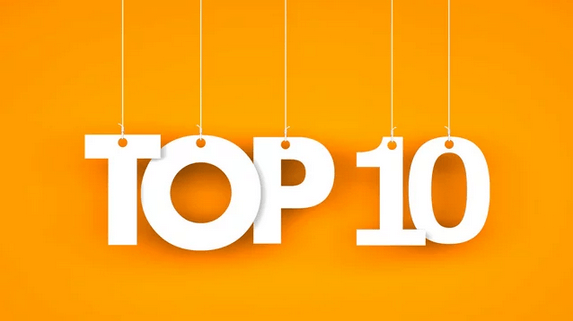 You're almost there! Follow this step-by-step guide, and you'll be well on your way to owning your dream home.
Determine Your Budget: Establish a realistic budget that you can afford and stick to it.
Get Pre-approved for a Mortgage: Get pre-approved for a mortgage so you know how much you can borrow and the type of mortgage you qualify for.
Research Location: Research the location you are interested in to determine if it meets your needs.
Find a Real Estate Agent: Find a qualified realtor who can help guide you through the home-buying process.
Start Looking at Homes: Start looking at homes that meet your budget and location preferences.
Make an Offer: Once you find the right home, submit an offer that considers the current market conditions.
Get a Home Inspection: Ensures the property is in the condition you expect it to be in, by a qualified home inspector.
Get Homeowner's Insurance: Shop homeowner's insurance policies to protect your investment.
Finalize the mortgage: Finalize the mortgage and close on the property.
Move In: Move into your new home and enjoy it!
With careful planning and dedication, following these 10 steps will bring you closer to becoming a homeowner.
To better understand the process for first-time home buyers and veterans alike, we'll dive into each aspect, from negotiating home prices, finding a mortgage lender, and buying home insurance to closing on your ideal type of home!
Preparing to Buy: Understanding Your Credit Score and Much House You Can Afford
Ready to dive into the deep end of homeownership? Get familiar with your credit score and determine how much you can splash on a new abode.
Your credit score is one of the most important steps for buyers in determining whether or not you'll qualify for a home loan, so it's important that you check it before beginning your home search. A good credit score can help you get better interest rates when applying for a loan, so it pays to improve your credit report if needed.
Next, consider what type of house fits within your budget and lifestyle. It's essential to create a budget and determine what type of loan and house payment terms are best for you.
Once this is done, set aside some time to start looking at properties that fit within the criteria outlined in your budget. Make sure to take all important factors into account, such as location, crime rate, amenities, etc., as these variables will impact the property's value over time.
When considering an offer on the house, there are certain rules and regulations that must be adhered to ensure both parties remain protected during the process. Read up on local laws pertaining to real estate transactions so that you know what rights and responsibilities come with submitting an offer or signing a contract for a purchase/sale agreement. Understanding these legalities upfront can save you from headaches down the road should unexpected issues arise during negotiations or closing procedures.
So don't wait any longer – get started today! With careful planning and research now, you'll be ready when it's time to buy your first home!
There are lots of resources available online and offline that provide advice; research them thoroughly so that you have all the knowledge necessary in order to make informed decisions throughout this exciting process! Searching for a home doesn't have to be intimidating; by understanding your credit score and knowing how much house fits within your budget, taking those important steps towards homeownership has never been easier!
Mortgages and Other Financing Options: Requirements to Buy a House
Get the keys to your home quicker by understanding the requirements of getting a mortgage and other financing options. Whether you're purchasing a starter home or looking to upgrade, it's important to know exactly the necessary steps.
Knowing how much of a home you can afford and having all the paperwork ready are key components when determining if you meet the requirements for mortgages and other financing options. It's essential to have an accurate budget that includes more than just your monthly mortgage payment so that you can be prepared for any unexpected costs while closing on a home.
Start by checking your credit score, which will provide insight into whether you qualify for specific loans and interest rates. You should also review your current financial situation, such as income sources, debts, assets, etc., so lenders may assess whether they'll approve or deny your loan application.
Additionally, saving some money is another factor determining if you qualify for certain loan programs—such as FHA loans—since it shows lenders that you're responsible with money management.
You'll also need proof of employment and income verification before applying for most types of mortgages or other loans. This allows lenders to determine if there's sufficient revenue coming in each month in order to cover both living expenses and loan payments. Also, make sure there are no discrepancies between what's reported on paper and what's reported online since many institutions require one form or another to verify information accuracy before approving any type of loan program request.
The process involves careful planning, patience, and research about all available financing options; however, once all criteria have been met – including credit score eligibility standards and additional factors like income verification – it's possible to start making offers on homes within your budget range!
With proper preparation beforehand – from understanding how much house you can afford to meet all requirements necessary when applying for mortgages or other types of financing – this will put you closer to achieving homeownership status in no time!
Finding the Right Real Estate Agent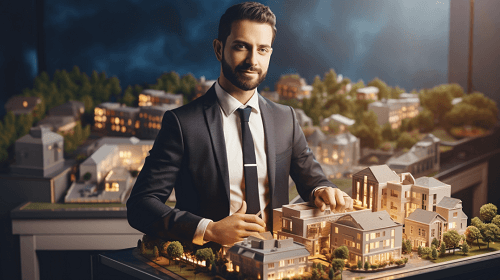 Take your search for a home to the next level by finding the perfect real estate agent who can help you get into your dream house quickly and easily!
With a good realtor, you'll have an expert guide walking with you every step of the way. Shopping for a home can be complicated and overwhelming, but with the right professional on your side, it doesn't have to be.
Your agent will provide detailed advice, research options, and present offers that could make all the difference in finding your home. Don't take chances when it comes to such an important purchase – let a knowledgeable professional handle all of the details while you focus on preparing to buy what could potentially be your most valuable asset.
From understanding local market dynamics and customs to navigating complex paperwork, there are many steps you can take that will ultimately lead you toward success in this process. Make sure that you're doing everything possible to ensure that your dreams of owning a home become reality – start by finding an experienced agent who is willing to work hard for you.
Your ideal real estate agent should have extensive knowledge about buying and selling property in your area and great communication skills so they can effectively explain all aspects involved in closing on a deal.
Ask friends or family members if they know anyone they would recommend or look online at rating sites for professionals with glowing reviews from customers. The agents' credentials should also match what their website says; take some time before signing any contracts or agreements so that no surprises pop up later down the road!
Once you've found the best candidate for helping navigate this journey towards homeownership, don't hesitate – schedule an appointment today and watch how quickly things begin falling into place!
You'll gain valuable insight into where homes are located throughout various neighborhoods as well as information about trending purchase prices which could help determine where exactly you want to invest for years to come. With this type of assistance from an experienced professional, it's only a matter of time before moving day arrives!
House Hunting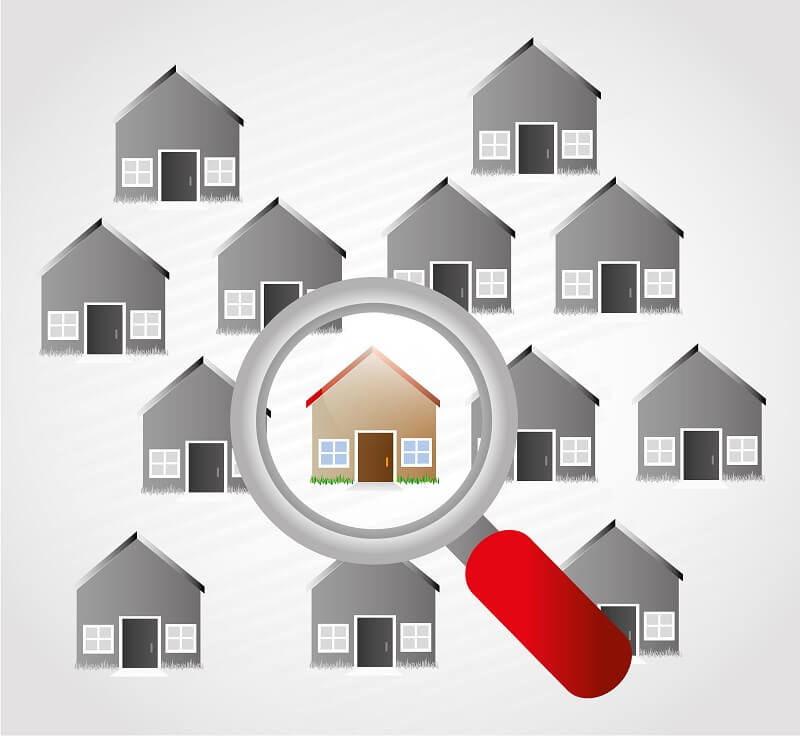 Now that you've found the perfect agent to help guide you through the process, it's time to begin house hunting! It can be overwhelming when there are so many homes to choose from, but having a good real estate agent makes it much easier.
It would help if you started by taking some steps to prepare yourself. Research your area to find a house you want – this will help narrow your search. Also, take some time to think about your budget and how much you're willing to spend on a new home.
Once you have a clear idea of what kind of property you're looking for, it's time to start visiting potential homes with your real estate agent. Your agent will be able to provide insight into each property and give details about things like neighborhood amenities or any repairs that might need doing down the line. Take notes as you go and ask questions if anything isn't clear – this is their area of expertise!
When you find a home that meets all your criteria, it's important not to make any hasty decisions before considering all factors involved in buying that particular property. Once everything has been thoroughly discussed with your agent and other professionals, such as lawyers or inspectors, make sure all paperwork is signed by everyone involved in order to avoid any legal issues down the road.
That being said, don't forget about getting homeowner insurance, too – this will protect both parties legally once the sale is complete!
Buying a new home can feel daunting when starting out, but with patience and research, it doesn't have to be stressful at all! As long as you put in adequate preparation beforehand and use the expertise of experienced professionals throughout the process, then house hunting should be an enjoyable experience leading up to finding your home!
Make an Offer: Tips for Crafting an Offer on a House
Once you've found the perfect home, it's time to draft an offer! Crafting a successful one requires careful thought and consideration.
Before submitting an offer on the right house for you, first, decide how much you're willing to pay for it. Consider the current market conditions, mortgage rates, and what savings you have available for a house purchase. Evaluate all of these factors carefully before deciding on an amount to offer on your new home.
Your real estate agent can help you decide how much is reasonable in the current market and what kind of counteroffer might be expected from the seller. As part of your offer, think about including contingencies that protect both parties if something goes wrong after closing day. Ask your real estate agent about any local practices that are typical in offers so that your contract will be accepted more easily by sellers. They can also advise on things like earnest money deposits or specific clauses regarding repairs or inspections before the closing date.
If you're feeling nervous about negotiating with the seller, remember that this is normal – but no matter what happens during negotiations, remain professional and courteous at all times. Being able to negotiate effectively could mean getting into your home sooner than anticipated! Don't forget that buying a home is an investment in yourself and your family's future; remaining confident throughout negotiations could help get you there faster!
Finally, keep in mind that most people who buy homes don't do it alone. Discuss plans with friends or family members who already own homes if possible; they may have tips or tricks to smooth out wrinkles in negotiations along the way! With proper preparation and research beforehand, making an offer on the house should not feel too overwhelming – just take deep breaths and stay focused on finding the best deal for yourself while being respectful of everyone involved throughout the process!
Home Inspection: Getting a Home Inspection and What to Look for
After completing an offer on the house, it's time to get a home inspection to ensure you're not buying a lemon! They're the best way to protect your investment and give you peace of mind when making such an important purchase. Here are four key things to keep in mind:
Gathering information about the house – The inspector can provide valuable insight into the condition of the property and its systems that might not be visible just by looking at it.
Identifying potential problems – The inspector will look for signs of damage, age, or other issues that could potentially cost you more money down the road if they're not addressed before closing.
Determining the home's worth – By examining all aspects of the property, including major components like plumbing and electrical systems, inspectors can help determine what your new home is really worth and what kind of repairs may be needed prior to move-in day.
Providing additional guidance – Not only will your inspector let you know what needs to be fixed in order to make the property livable, but they can also provide advice on how much it will cost and which contractors should be hired for each job.
Having an experienced professional inspect your potential new home gives you added security as a soon-to-be homeowner. You'll know exactly what you're getting before signing any papers! Home buyers should take advantage of this opportunity and use their findings as leverage during negotiations with sellers so that any necessary repairs are taken care of upfront – before closing day rolls around!
A thorough inspection helps save time, money, and stress and gives peace of mind when navigating one of life's biggest decisions.
Home Buying Process: Closing Costs and Other Necessary Steps
After getting a home inspection on your ideal house, it's time to take the next step in the home-buying process: closing costs and other necessary steps. You've put a lot of hard work into researching and selecting your perfect home, so you want to make sure that all of your key steps are taken care of before you finalize your purchase.
This step-by-step guide will help you ensure that all the necessary paperwork is taken care of before you can move into your new space.
The first thing you should do is get pre-approved for a loan so that you know how much money you'll need for the buyer's closing costs. The lender will be able to provide an estimate based on the information provided by the seller about their property taxes, HOA fees, mortgage payments, etc.
Once pre-approved, it's important to stay on top of any changes in interest rates or other variables that could affect your monthly payments.
Once approved for financing, it's time to review all documents related to the sale, such as title insurance policy, deed restrictions, and other agreements with sellers or buyers' agents. It's also important to research local laws regarding zoning regulations and homeowners associations, as these will have an impact on what kind of renovations or additions can be done after purchasing a home. A good real estate agent can help guide you through this process if needed.
Last but not least is signing all final paperwork at closing! Make sure that everything is reviewed thoroughly beforehand so there are no surprises at this stage. After signing off on everything and obtaining official documents from lenders or any third parties involved in the transaction – congratulations! You've officially purchased a house!
Now comes the fun part – moving in and enjoying your new space!
Negotiating with the Seller
Now that you've got your pre-approval and all the documents ready, it's time to negotiate with the seller to get the best deal possible on your home. Negotiating can be daunting, but with preparation and knowledge of recent buyers in the area, you can avoid paying more than necessary.
The first step is to understand how much money you'll need for closing and other bills associated with buying a home with a mortgage. Make sure to pay these bills on time to avoid surprises when it's time to close.
Next, consider the condition of the home before submitting an offer. If there are any major repairs needed, ensure that these will be taken care of by either yourself or the seller before closing day.
Lastly, research what other recent buyers have paid for similar homes to make sure your offer is competitive and fair. These steps can help give you leverage during negotiations.
With preparation, knowledge of current market trends, and some savvy negotiation tactics, you're well on your way to making one of life's most important purchases – buying your own home!
Finalizing the Home Purchase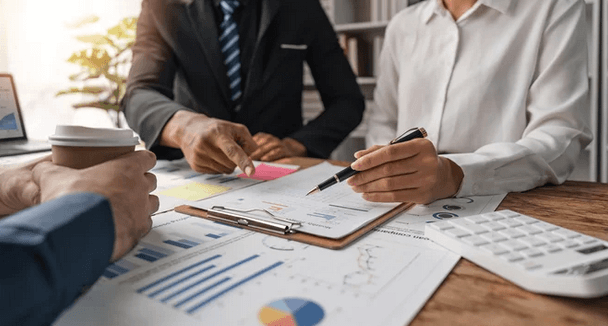 Once you've successfully navigated the negotiating process, it's time to finalize your purchase and make your dream a reality. As you're ready to buy the home of your dreams, there are several steps you should keep in mind:
Financing: Make sure you've secured financing for the home. Research any available loan options and determine what type of loan works best for you.
Compare Interest Rates: Don't forget to compare interest rates when looking into different types of loans. Knowing what kind of interest rate will be applied can help decide how much money is needed for closing costs.
Consider Prepayment Penalty: Find out if there are any prepayment penalties associated with the loan so that you know what kind of financial commitment is required upfront.
Closing Costs: Be prepared to pay closing costs which may include attorney fees, title insurance, appraisal fees, and more. It's important to understand exactly how much money needs to be paid upfront before signing on the dotted line.
Move-In Day: Once all paperwork has been signed and payment has been made, it's time for move-in day! Get ready to start packing up and enjoy all the benefits that come with owning a new home!
So now that you know what it takes to buy a house – from researching financing options and budgeting appropriately – get ready to start enjoying your new place! With thoughtful planning and careful consideration, purchasing a house can feel like an exciting adventure instead of an overwhelming task – so take some time today to prepare yourself for this momentous occasion!
Ready to Start: Tips for First-Time Homebuyers
As a first-time buyer, you can take the steps necessary to make your dream of owning a house come true. From researching financing options and budgeting wisely to preparing for move-in day, you're ready to buy, so let's start house hunting! Here are some tips for buyers that will help you along the way:
First, research all the available financing options available to you. There are many first-time home buyer programs that offer lower interest rates and down payments. Make sure you have enough money saved up for closing costs and any repairs or improvements that may be needed.
Second, create a list of what features are important when purchasing a home, like size, location, number of bedrooms/bathrooms, etc. So you know what type of property you want before starting your search. This will ensure that you don't spend time looking at homes that won't meet your needs and wants.
Third, find an experienced realtor who understands the local market and can help guide you during this process. An experienced agent will be able to provide advice on different neighborhoods as well as negotiate with sellers on your behalf so that you get the best deal possible.
Finally, set a budget and stick to it! It's easy to get caught up in dreaming about having a great home, but remember that there may be unforeseen expenses associated with purchasing a home you want, so always plan ahead financially before taking this big step into homeownership!
Frequently Asked Questions
How long does it take to buy a house?
It's no secret that it takes time to find the perfect place and make it officially yours.
To begin, start by picturing yourself in your ideal home; allow this vision to motivate you as you embark on your journey. While there are many steps along the way, from getting pre-approved for a loan to making offers and closing on a property, each one of them will bring you closer to your goal.
With patience and dedication, the time it takes for you can be much faster than expected!
What is the average cost of a house?
On average, the cost of a house in the United States is around $216,000.
Of course, the actual cost of a house will depend on several factors, such as location, size, and amenities. While it may seem overwhelming to take on such an expense, investing in your future home can be incredibly rewarding.
With careful planning and research, you can find the perfect home for you and your family!
Should I consider buying an existing house or building a new one?
It's important to consider both existing homes and new builds when making your choice.
Existing houses offer the convenience of being ready to move in right away, while new builds provide an opportunity to customize the home to meet your specific needs.
The choice will come down to what best fits your budget and lifestyle, so make sure you weigh all options before making a final decision!
How do I know if I'm ready to buy a house?
You're ready to buy a house when you have the means and the mindset.
It's like putting all your ducks in a row: saving enough money for a down payment, getting pre-approved for a loan, and doing your research on different neighborhoods.
Once you have all these pieces together, you can take the plunge into homeownership with confidence!
What are the tax implications of buying a house?
The taxes associated with purchasing a home can vary depending on your state and income level.
It's important to be aware of any taxes you may need to pay after closing on a house so that you can properly budget for them. You may need to pay real estate transfer tax, mortgage recording tax, or personal property tax when buying a home.
Additionally, your lender will likely require you to purchase homeowner's insurance as part of the agreement. Knowing what taxes are involved can help you make an informed decision and plan accordingly.
Conclusion
You did it! You've taken the steps to become a homeowner. Now you can start planning for your future and really making this house your own.
From finding the right realtor to negotiating with the seller and understanding all of the financing options, you've conquered it all.
The feeling of accomplishment is like no other—it's as if you've just climbed a mountain!
And now that you're on top take a look around at all of what lies ahead.
It's time to enjoy the journey of homeownership and make memories within these walls that will last a lifetime.
For additional resources, do check out our posts on GatorRated.com.