How To Stage A House To Sell It in 2023 – Home Staging Tips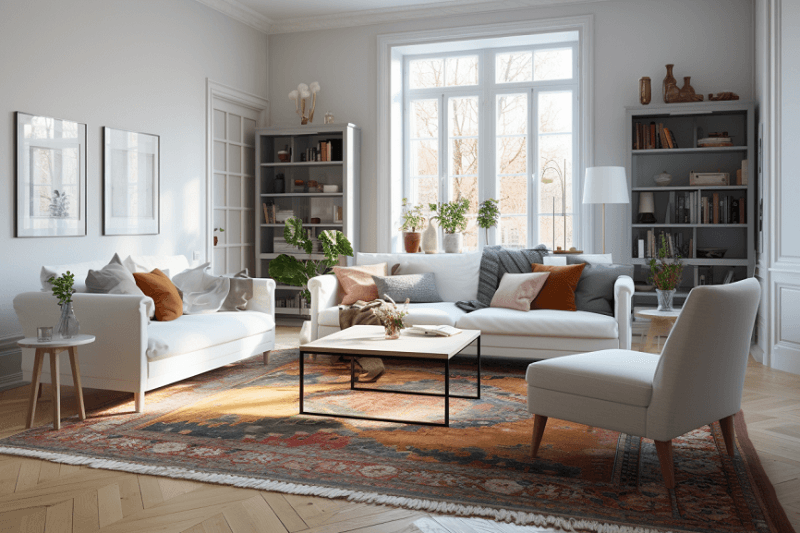 Are you looking to sell your home? If so, you're probably thinking of ways to make your home more attractive to potential buyers.
Home staging is a great way to do that! It involves transforming the look and feel of a property so that it stands out from other properties on the market.
But, where do you start? In this article, we'll guide you through the process of staging your property for sale — from decluttering and styling tips to what to expect when working with a real estate agent.
So, let's dive in and explore how you can stage your house like a pro!
What is Home Staging?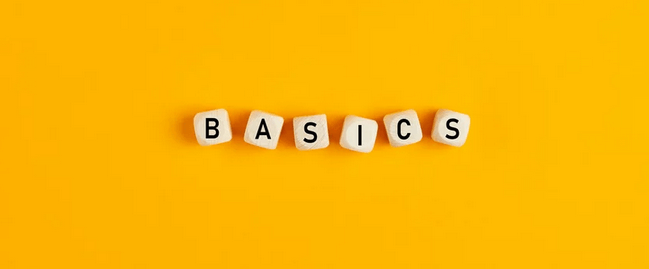 Understanding what home staging is can help you get the most out of your property when it's time to move on. Home staging is a process used by realtors and professional stagers to make a house look its best before it goes on the market.
It all started with a thorough declutter, followed by a good cleaning, and arranging of furniture to create an inviting atmosphere that will attract potential buyers. A staged home is more attractive than one that has not been prepared for sale, which can result in a higher selling price or a faster sale.
Professional experts are great at creating an environment that appeals to buyers, so if you're looking for tips on how to stage your home for sale, they're the ones to turn to. With their help, you'll be able to maximize your chances of getting top dollar for your property and selling it quickly.
Benefits of Staging a House for Sale
By properly preparing your property for buyers, you can ensure that it stands out from the competition and maximize the home's value – but why take the time to do this? Home staging is a process of refreshing your home so that it's more attractive to potential prospects. It helps people envision themselves living in the house and make an offer.
Here are some of the benefits to consider:
Home models can act as a goal for what you want your home to look like and will help attract more folks.
Organizing the home's interior will help prospective customers focus on the important features of the home instead of being distracted by excess items.
Making small improvements such as fresh paint, new fixtures, or minor repairs can help increase potential offers and overall value.
Staging a house for sale is well worth the effort as it can make a huge difference when attempting to sell quickly at top dollar. With proper preparation and attention to detail, you can create an inviting atmosphere that'll help shoppers want to purchase your property faster! Taking these steps when preparing your home for sale will give you an edge over other properties on the market while also helping you get maximum return on investment from this important transaction.
Tips for Decluttering Your Home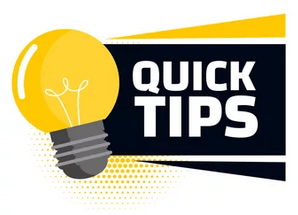 Staging your home can transform it into a dreamy retreat, allowing potential buyers to envision themselves living there easily.
To ensure that your house makes the best impression possible, begin by removing any clutter from each room. Get rid of any items that aren't used frequently or don't have a clear purpose in the space.
Next, consider how you can add fresh decor and throw pillows to give the room personality without being overwhelming. This will help prospective buyers imagine living in your home more clearly.
Lastly, make sure to optimize natural light and maximize curb appeal; this will draw people in as soon as they arrive at your property. If needed, enlist the help of a service for additional tips on how to prepare your home for sale.
Professional Home Stagers: What to Know Before Hiring
Engaging a professional home stager can be an effective way to ensure your property looks its best and impresses potential home buyers, so it's important to know what to look for before hiring one.
When you hire a professional, they'll be able to assess the interior and exterior of your home quickly. They'll also stage the living room, bedrooms, bathrooms, and other common areas. This can make a big difference in your home's appearance when prospects come through for showings.
Here are 3 key points to consider when hiring a professional service:
Home Look – Professional services have experience with making rooms look larger and more attractive without spending too much money. They know how to use what's already there and rent furniture or add accessories where needed only.
Sell A House – arranging the interior and exterior of your home correctly can help buyers by making it stand out from other properties in the area that are also on the market.
Make A Big Difference – Hiring a stager can make all the difference in getting top dollar for selling your house fast!
The Staging Process: Step by Step
Getting your property ready to impress potential customers doesn't have to be overwhelming – a professional can help make it quick and easy!
The staging process begins with removing unnecessary personal items, furniture, and decorations. This is done so shoppers won't get distracted by the homeowner's style and instead can focus on the house's best features.
Home staging also includes rearranging furniture and making repairs as needed to make the house look more appealing.
Real estate professionals often provide helpful tips for homeowners who are looking to prepare their homes before they go up for sale. For instance, painting walls with neutral colors is said to help folks feel like they're seeing the property with a 'fresh set of eyes,' or as if they're looking at it without any preconceived notions.
Additionally, strategically placing mirrors throughout the house can also give rooms an open, airy feel. With these simple tips from real estate professionals, you'll be sure to maximize the sale price of your property!
Tips for Making a Lasting First Impression with Pop of Color
Adding a few bursts of color can make your property stand out and leave a lasting impression.
When staging your home, there's no need to go overboard with bright colors as this could distract from the well-staged home. Instead, choose a few basic colors that reflect the style of your property, such as warm neutrals or cool pastels.
You can incorporate these colors into smaller areas like closets and bathrooms to give them an extra bit of flair without making the space look cluttered. Adding fresh flowers is also another subtle way to bring in some color without going overboard.
If you don't have time to do it yourself or would rather leave it to the professionals, a company can assist you in incorporating pops of color throughout your house so that it looks inviting when many people and their agents come through for showings.
It might be worth investing in professional help if you want your home to look its very best when selling – after all, first impressions are everything!
What to Expect When Working with a Real Estate Agent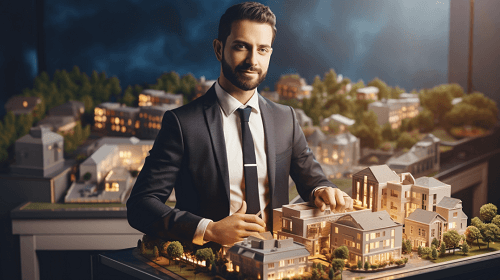 Working with an agent can be a great way to ensure you get the best deal when buying or selling a property without having to do all the legwork yourself.
An experienced realtor will be able to advise you on potential prospects that you've taken into consideration and help negotiate a fair price for your property.
You'll also want to make sure that your home appeals to the widest range of many potential buyers possible, so full-service services are essential in order to make sure that your home looks move-in-ready before you begin marketing it.
A real estate professional can provide invaluable assistance in helping you stage your home so it will have maximum appeal and help sell quickly.
How to Stage Your House to Sell It
Ready to get the most out of your home sale? Staging can help make sure you're getting top dollar for your property! A little effort can go a long way; people searching for a home are more likely to be interested when they enter a home that looks cared for and is inviting. To get the best results, start by taking care of the property, cleaning up any messes, repairing any broken items, and getting rid of things that aren't necessary.
Next, focus on each room individually so that each space has its own purpose or theme. For example, in the guest bedroom, remove unnecessary furniture and replace it with pieces that give off a cozy feeling. If there isn't enough room for an actual bed, then consider adding throw pillows or an ottoman—this will still create the same visual effect but take up less space. Then add fresh flowers or plants as well as some artwork on the walls to give it a finished look. Finally, take some time to review how everything looks from different angles and make adjustments if needed; this will help ensure that your house looks its best when potential buyers come by for a visit.
| Room | Tips |
| --- | --- |
| Living Room | Add artwork & small furniture pieces like side tables or chairs |
| Bathroom | Replace old towels & shower curtains with new ones |
| Kitchen | Clear clutter & update appliances if needed |
| Bedroom | Remove unnecessary furniture & replace it with pieces giving off a cozy feeling |
Staging Tips: Making Your Home Appealing to Buyers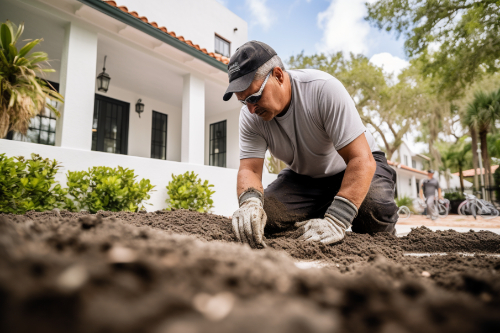 Enhance the appeal of your home and make it irresistible to buyers by following these simple tips! Staging should be done with buyers in mind.
The goal is to create an atmosphere that allows them to envision themselves living in the home. Take time to evaluate each area of your home, including any outdoor areas, and determine what needs attention.
Make sure each room looks spacious and organized. This could include removing excess furniture or rearranging items in a neat manner. Add lighting where needed – natural light can also be used to help enhance the look of any space.
Also, keep in mind that future buyers want to see how they can use each space for their own design ideas, so show off all functional areas!
Lastly, take time for small details like adding fresh flowers or putting out a bowl of fruit. Doing this will give your house a more inviting feel and make it stand out from other homes on the market.
Staging My Home: What to Consider Before Putting Your House on the Market
Before you put your home on the market, take time to consider all aspects so buyers can envision themselves living there. Home staging is an art that requires some planning and effort, but if done well, it helps create a positive impression of the home for potential buyers.
Many people don't have the time or resources to stage a home properly, so they may need help from a professional stager. You'll also want to ensure that the home is empty when potential buyers are viewing it; this will give them a better idea of what their own belongings might look like in each room.
Additionally, keep in mind that certain tips that should be taken into account. These include preparing a clean home including the little things like blinds, removing personal items such as family photos, and using neutral colors throughout the house.
Keep in mind that actual staging involves more than just tidying up—it's about making sure the home appears inviting and warm with subtle touches that make it feel like a place where someone could happily live.
It is more of an art form than a science; by taking care and consideration before putting your house on the market, you can ensure your home makes a good impression on prospective buyers.
Conclusion
Staging your home isn't an easy task, but it's well worth the effort. When done correctly, this process can help you get top dollar for your house.
With a little bit of creativity and a good eye for detail, you can make your house look like a showroom. It's just like painting a canvas: every piece should come together to create something beautiful and inviting.
By arranging and decorating your home effectively, potential buyers will be able to see its true potential – and that could be the difference between selling quickly or never getting off the market. For more great insight on home staging and other real estate topics, do checkout GatorRated.com.