How To Sell A House That Needs Repairs in 2023 – Full Guide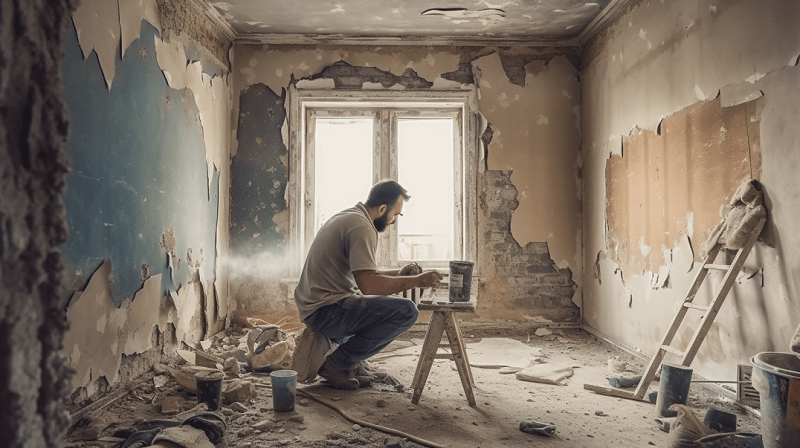 Are you worried about selling your home because it needs repairs? Don't worry; you're not alone. Many homeowners find themselves in this situation, and the good news is that it doesn't have to be overwhelming.
With the right strategies, you can still get a great price for your home with a few minor repairs. In this article, we'll give you all the information you need to know – from what types of fixes to make to who should do them – so you can put your best foot forward and get top dollar for your property.
Let's get started!
Key Takeaways
Assess all necessary repairs and understand associated costs before making any decisions.
Consider hiring a real estate agent or investor with experience selling renovated homes.
Upgrading a home with minor fixes and cosmetic improvements can increase its value and curb appeal.
An as-is home sale can be a low-cost and quick process but may result in a lower sale price than the full market value.
Introduction: Selling a House That Requires Repairs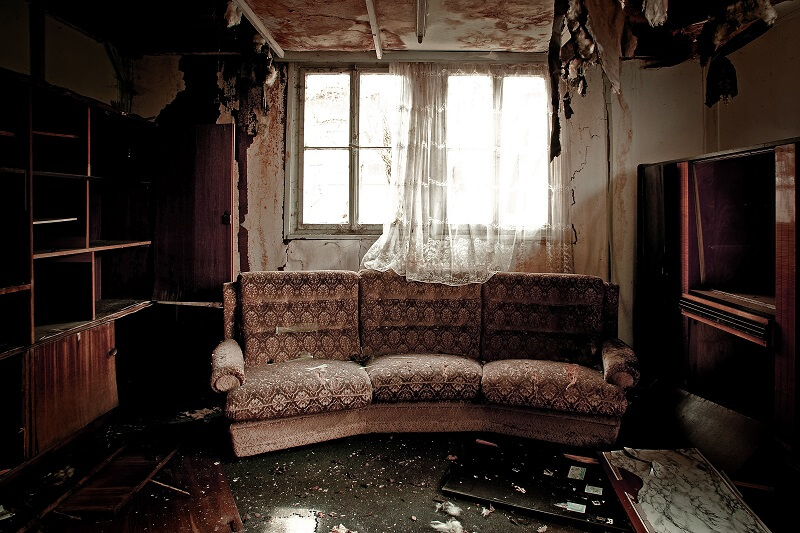 If you're selling a house that needs repairs, you're likely feeling overwhelmed – but don't worry, we'll guide you through it! Whether the home requires minor or significant updates, several options are available to help you sell your house as-is.
The property's price will depend on its current condition and how much work needs to be done. You may also want to consider hiring an agent who specializes in selling flip homes or working with an investor who can make an offer for the home as-is.
No matter what route you decide to take, it's important to understand all of the costs associated with renovating a home before placing it up for sale. Be sure to create a budget and timeline so that everyone involved knows what they need to do and when it needs to be completed.
With some planning and research into your options, selling a house that needs extensive repairs can be made much more manageable.
Benefits of Selling a House that Needs Repairs
Partnering with a realtor to pitch a property that requires a bit of sprucing up can be quite beneficial. Selling a house is often an appealing option for both home sellers and potential buyers, as it allows the seller to get the most value out of their home and allows folks to fix up the property on their own terms.
Here are some benefits to consider:
Home Value: Even if your home needs some minor repairs, you may still be able to get top dollar when you're selling. Before putting your house on the market, consider how much work will need to go into renovating and how much those restorations may cost compared to its current condition. This can help guide what list price you set for your property.
Cash Buyers: Placing a home on the market as-is will attract cash customers who are willing to buy the house in its current state could be a great way to sell the home very fast.
Time Savings: When it comes time to sell, knowing how to sell a house that needs a lot of work can save valuable time and money – not having to make all these updates upfront can speed up the process significantly.
Learn How To Sell: Working with experienced professionals who know how to sell homes in any condition can help maximize profits from your sale while minimizing stress along the way.
Repairs vs. Renovations: In certain circumstances, fixing rather than replacing parts of the typical home may lead to getting higher prices when selling – just make sure you learn which projects add more value so you don't end up spending too much on unnecessary projects or electrical work before listing!
Making Minor Repairs Before Selling A Home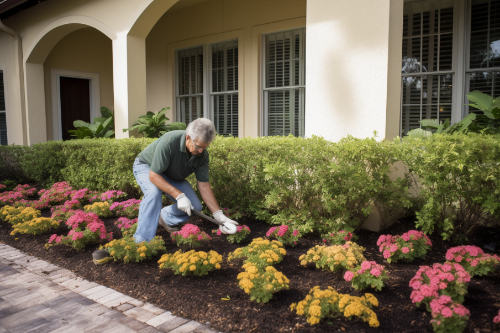 Minor repairs can make a big difference towards the final price of a home, and you don't have to break the bank doing them!
Simple projects like giving the walls a fresh coat of paint or replacing worn-out flooring can go a long way in helping list your home.
Additionally, certain restorations may also help reduce the amount of negotiating that customers may do once they view your home that needs work. A few improvements before listing it could be just what you need to optimize its value and get great offers from interested parties.
Even if your property needs a lot of work, investing in minor repairs before selling could still pay off.
Major Home Projects: When to Consider
Homes that require major repair work will generally take longer to sell than those that have completed the fixes. Depending on the type of restorations needed, you may be able to do some of the work yourself or hire a contractor.
It's important to know what needs to be done for it to pass a home inspection and meet local building codes. Suppose the house has significant issues that need fixing before the sale, such as foundation damage or electrical wiring problems. In that case, investing in making these more expensive home repair projects may be beneficial.
Doing so could potentially increase the value of your home and help you get a better price when putting your house up for sale. On the other hand, if there are minor issues like cosmetic damage or outdated fixtures and appliances, investing more money into fixing them may not add enough value to this cost.
It's important to assess what work is necessary when you're planning a home sale to make an informed decision about what projects should be completed.
Upgrading Your Home to Increase Value
Enhancing a home can be a great way to add value and make it more appealing to potential buyers, even if you're putting your house on the market as-is.
Investing in new appliances, fresh paint, or updated flooring can help increase the value of your home.
Additionally, making small changes, such as replacing outdated fixtures or updating hardware and landscaping, can be beneficial when trying to get a better return on investment.
By investing in some minor updates, you'll have an easier time selling quickly and for a higher price.
Selling a Fixer-Upper: Attracting the Right Buyer
The key is to attract the right buyer who understands the property's potential and sees it as an opportunity.
To find such customers, you need to market effectively so they don't feel they are being taken advantage of. Here are some tips for attracting the right consumer:
| Tip | Description | Benefit |
| --- | --- | --- |
| Price Right | Price slightly under market rate | Get more attention from buyers looking for deals |
| Be Honest | Be straightforward about any problems with the house | Buyers will appreciate your honesty and respect your credibility |
| Highlight Potential | Show buyers what improvements can be made with pictures or videos | Creates excitement over the potential of the property, motivating them to make an offer |
Following these simple steps will help attract those who understand what they're getting into when they buy a home that needs some TLC.
Finding an Investor to Sell Your House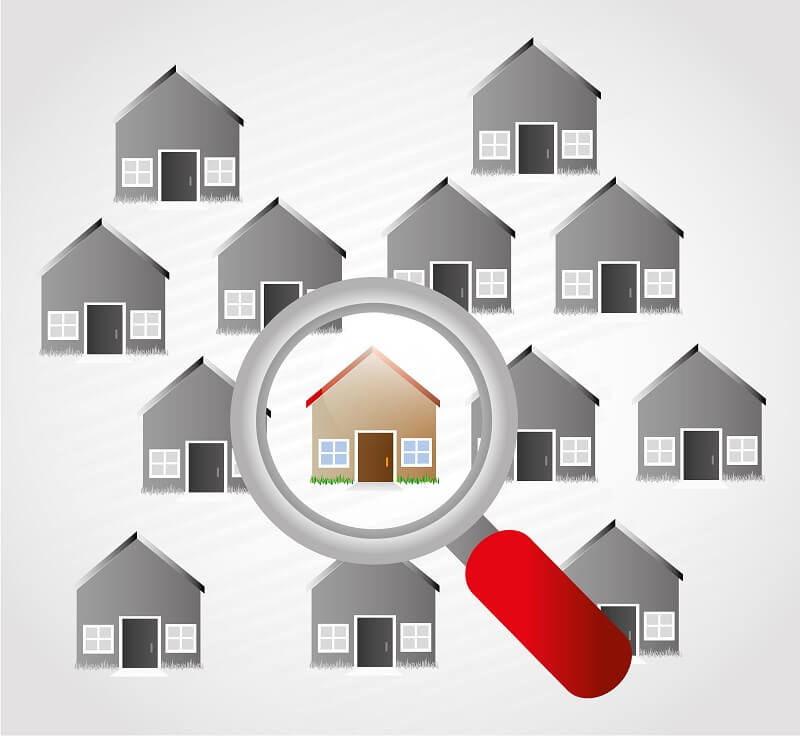 If you're looking for a fast way to sell your fixer-upper, finding an investor could be the answer you need. Investing in folks selling their home in need of renovations and repairs is a popular business model for savvy real estate moguls and can be just what you need if your house needs work but you don't have much time or money to put into it.
The key to finding an investor is to do your research; look into local real estate investment groups who may be interested in buying a house that needs work. You'll also want to ensure they're reputable and experienced investors with experience managing projects like yours.
Once you find the right investor, it's important to discuss how much they're willing to pay for the property and any timeline expectations they may have. It's also advisable to consult a lawyer before signing any contracts with an investor.
Selling Your Home As-Is: Pros and Cons
Taking this route if you want to sell a property as-is can be a great option if you're short on time and cash, but it's important to consider the pros and cons before deciding.
Here's a quick overview before we dive in;
| Pros | Description | Cons |
| --- | --- | --- |
| Low Cost | No Need for Repairs or Cleanup | Little Control Over Price |
| Quick Process | Ability to Sell Without Realtor Fees & Commissions | Lower Price than Full Market Value |
| Minimal Effort Required | Possibility of Selling Faster Than with Standard Listing Process | Risk of Issues Arising During Home Inspection That Could Lead to Buyer Backing Out |
The pros of selling your house as-is are low cost, minimal effort required, and quick process. You don't need to worry about fixes or cleaning up the property, nor will you have to pay realtor fees or commissions. Additionally, there is potential for selling faster than with the standard listing process. However, some cons must be considered when deciding whether this is the right approach for you.
One con is that you may not receive full market value for your home due to the lower price associated with selling as-is. Additionally, you have less control over pricing since buyers may offer much lower prices during negotiations than what was initially proposed.
Lastly, while unlikely in most cases where sellers disclose known issues upfront, there is always a risk that something could come up during a buyer's inspection that could lead them to back out from purchasing your home.
Cash Buyers: Selling Your Home Quickly
Cash buyers may be the route for you if you're looking for a fast and efficient solution to selling the home. These types of buyers are real estate investors who buy homes in any condition, regardless of what's wrong with the home. They'll make an offer quickly with no appraisals or inspections required, so you won't have to wait weeks to hear back from them like traditional buyers.
You can get your money faster and use it to cover any expenses associated with moving into a new place. The downside is that buyers that don't require financing usually offer lower prices than traditional buyers because they're taking on all the risks associated with fixer-uppers. However, if speed and convenience are top priorities for you, then this might just be the right choice.
Working with a Real Estate Agent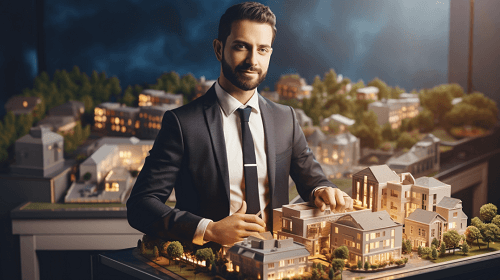 Working with a professional agent can be invaluable to navigating the process quickly and securing the best price. They understand the market and can ensure you get the most out of any offers. Here are some key benefits you'll want to be aware of:
Negotiations: An experienced agent knows how to negotiate effectively on your behalf, ensuring you get the best price for your home.
Expertise: Agents have access to data about similar homes in your area, so they can give you an accurate estimate of what your home is worth.
Marketing: Realtos have access to marketing channels such as social media and websites that will help increase visibility for potential buyers.
By hiring a reputable real estate agent with experience in selling homes, you'll rest easy knowing that all aspects of your sale–from pricing and marketing to negotiations–will be handled professionally and efficiently.
When Your Home Needs Repairs Before Selling
Ensuring your property is in the best condition before selling can make a huge difference in how quickly it moves off the market—and at what price. To start the process, begin with an inspection of the home to get an idea of what should be done.
This will also help determine which updates will add value and which aren't worth the cost. You may find some repairs too costly or time-consuming to tackle before listing your house, so you'll need to weigh those costs against potential losses from buyers who might not want to take on such projects themselves.
Consider if any DIY repairs could be made without breaking your budget, such as painting walls or replacing fixtures, all of which can improve curb appeal and help increase offers.
Preparing Your Home for Sale: Repairs Needed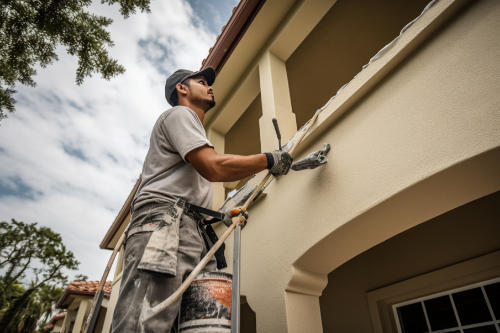 Updating the property prior to listing can significantly enhance its value and expedite its sale. When it comes to preparing a home for sale, the first step is to assess the extent of the work necessary. Common updates include fixing plumbing issues, patching exterior walls and roofs, replacing outdated fixtures, and removing safety hazards.
| Repair Type | Cost | Timeframe |
| --- | --- | --- |
| Plumbing | Low – High | Hours – Days |
| Exterior Wall/Roof | Moderate – High | Days – Weeks |
| Fixture Replacements | Low – Moderate | Hours – Days |
| Safety Hazard Removals | Low – High | Hours – Weeks |
The best way to get a reasonable estimate of the cost and timeframe needed is to hire an experienced home inspector or contractor who can provide a quote for the work required.
Once all necessary fixes have been identified and estimated, you can determine which ones you want to complete before listing your home for sale. Doing so will increase your chances of selling quickly at the highest possible price.
Home Repairs: DIY or Hire a Professional?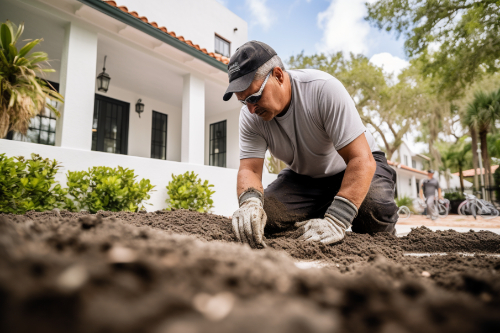 When it comes time to tackle the home projects identified, you may wonder whether it's worth doing the work yourself or hiring a professional. It's important to take into account factors such as:
The complexity of the job
Your level of skill and experience
The availability of materials needed for the job
Whether your time is better spent elsewhere
Doing the work yourself can save money, but if you don't have the skills or tools necessary, you might spend more in the long run. If you're not confident in your ability to safely and correctly complete a task, it's best to seek an experienced professional who can do it right the first time.
Hiring a contractor will cost more upfront, but they'll likely get the job done faster and with higher quality results than if you attempted it yourself. Ultimately, when deciding between DIY or hiring a professional for home projects, weigh all options carefully so that you can make an informed decision that best suits your needs.
Final Thoughts: Selling A Home In Need of Repairs
No matter how much work your home requires, it's essential to consider all your options when deciding how to prepare it for sale. Whether you DIY the repairs or hire a professional, get multiple estimates and compare them against your budget. Don't forget that while DIY projects can save you money in the short term, hiring a professional may result in a better quality job that will help attract possible buyers.
It's also important to note that the market value of homes with unfinished renovations is typically lower than those without restoration needs. That being said, if you're willing to take on the project yourself and have some extra time before putting your house up for sale, completing the necessary fixes could bring more interest from buyers and increase its resale value.
Ultimately, a home in need of repairs and renovations can still be sold with proper planning, research, and preparation.
Conclusion
Now that you know how to sell a house in need of repairs, you can make the most of your property. You can do the work yourself or hire a professional for major ones.
Upgrading your home will increase its value and prepare it for sale. It's all up to you, but with diligence and careful planning, you'll be sure to get the best outcome when considering the cost of repairs before considering which route to take during a home sale.
For more guidance on the real estate process, please check out GatorRated.com's library of articles.