How To Sell A Florida House Online With No Real Estate Agent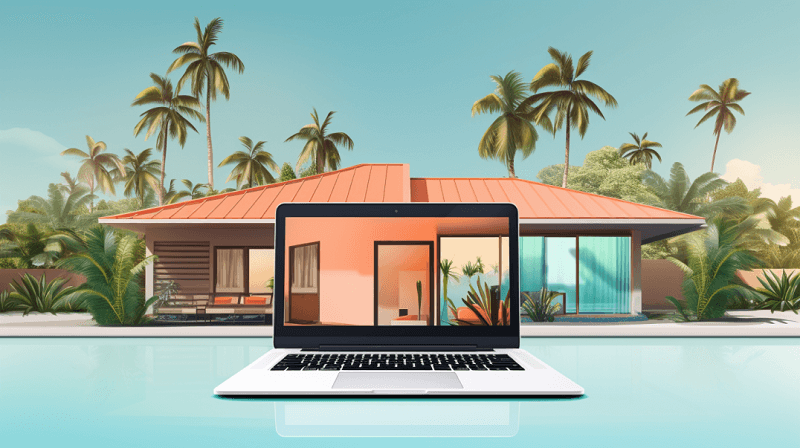 Imagine you're standing in the heart of your Florida home, a place filled with countless memories. Now, it's time to pass it on. But instead of traditional methods, you've chosen to sell your house online. You're not alone. In fact, 50% of buyers now find their homes on the Internet.
This guide is tailored just for you! It will navigate through the digital landscape and ensure your home stands out in this competitive market.
We'll cover everything from prepping your home for virtual tours to understanding who you should target: cash or traditional buyers. You'll even learn if enlisting a real estate agent could be beneficial for an online sale.
So buckle up because we're about to embark on an exciting journey into the fast-paced world of selling houses online!
Key Takeaways
Convenience of selling exclusively online.
Faster selling process.
Reach a wider audience with online platforms.
More offers from potential buyers.
7 Quick Steps To Sell Your Home Online in Florida
Before we dive into the process in-depth of a Florida home sale, here's a quick overview of the process.
Research Your Local Real Estate Market: Understand the housing market in your area. Look at the prices of similar homes in your area and how long they stay on the market before they are sold. This will give you a general idea of what price to set for your home.
Prepare Your Home: Clean, declutter, and repair anything that needs fixing. Consider staging your home to make it more appealing to potential buyers. High-quality photos and videos can showcase your home in the best light.
Determine a Selling Price: Based on your research, set a competitive price that will attract buyers. You can also hire a professional appraiser to determine the value of your home.
List Your Home: There are various online platforms where you can list your home, such as Zillow, Realtor.com, Trulia, and more. Include a detailed description of your home and upload the photos and videos you have prepared.
Market Your Home: Share your listing on social media and in your personal networks. Consider investing in online ads to reach a wider audience.
Negotiate and Accept an Offer: Once potential buyers start reaching out, negotiate the price and terms of the sale. You can also hire a real estate attorney to help with the legal aspects of the sale.
Close the Sale: The final step is to close the sale. This will involve signing a lot of paperwork and ensuring the payment is processed correctly. It's advisable to use a title company or attorney to handle this process to avoid any issues.
Remember, selling a home online requires a lot of work and patience, but it can save you a significant amount of money in real estate agent commissions.
Understanding the Basics of Selling Your House Online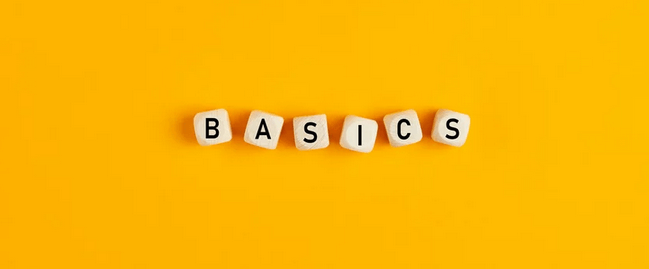 Before you can dive in and make that sale, it's important to understand the basics of selling your house online. Selling a home involves more than just posting pictures. It requires effectively advertising your home and utilizing pertinent online resources.
To start, you should focus on reputable real estate websites. Ensure that your property features prominently in their online listings. The more visibility your house has, the more potential buyers you can attract.
When it comes to online home selling, photos are key. They are the first thing buyers see when browsing listings. Make sure to use high-quality images that highlight your home's best features. Additionally, include comprehensive details about your property such as its size, location, amenities, and price.
In addition to real estate websites, don't underestimate the power of social media for further exposure. It can be another effective way to advertise your home, especially when traditional methods might fall short.
How to Prepare Your Home for Sale in the Digital World
Revving up your home's digital presence is akin to dressing it up for the grandest ball; it's all about capturing the right angles, highlighting its best features, and ensuring it looks it's absolute best. To sell your house quickly in Florida, prepare your home sale with a clear plan.
Tap into online resources and platforms that simplify the home selling process. Photos are essential; they should be high-quality and show off attractive spaces. Write compelling descriptions of each room detailing unique features.
Consider this table:
| Action | Result | Platform |
| --- | --- | --- |
| Quality Photos | Showcases Home's Beauty | Online Property Listings |
| Detailed Descriptions | Highlights Unique Features | Social Media |
| Virtual Tours | Gives Real-time Experience | Real Estate Websites |
Maximize these steps to list your property effectively online and make a quick sale!
Experience of Selling a Florida House Online: What to Expect
Navigating the world of digital real estate can be thrilling, and there's plenty to anticipate when you're putting your property out there for virtual buyers. To sell homes on the Internet without a real estate agent, you need to understand what selling online entails:
The process is faster than traditional selling methods
You'll likely have more control over negotiations
Potential challenges can include legal issues or lowball offers
Expect to invest time in marketing your property
Experience of selling a Florida house indicates that homeowners benefit from conducting detailed market analysis before listing their homes online. Selling real estate isn't for everyone, but it could be an advantage for you with the right approach and commitment.
It's crucial to keep customer-focused strategies at the forefront throughout this journey.
List Your Home for Sale: Using Online Listing Services Effectively
When it's time to list your home for sale, knowing how to leverage online listing services effectively can be a game changer. You'll want to use online platforms that cater specifically to homes for sale in Florida. Services like Zillow offer tools that help ensure your house is listed correctly and attractively.
To sell your house for cash quickly, consider using sites like Craigslist or Facebook Marketplace. These provide advertising options directly to potential buyers who are ready with cash offers. Keep in mind the importance of accurately describing your property, including all amenities and any recent updates made.
An online listing service is a powerful tool when used properly. By doing so, you will increase the visibility of your home and maximize its selling potential.
Sale by Owner: Guide to Selling a Home Without a Real Estate Agent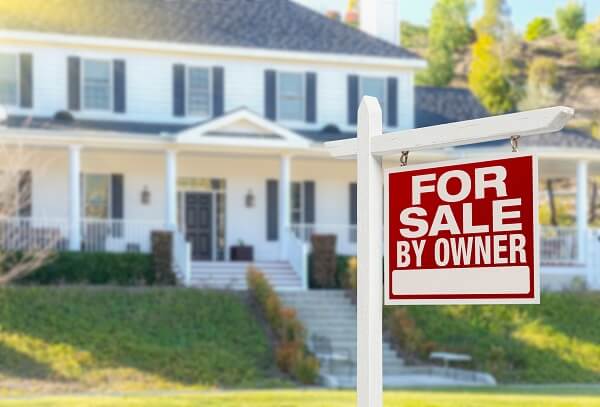 Selling your home without the help of a real estate agent may seem daunting, but don't worry – we've got a handy guide for you. The 'For Sale By Owner' (FSBO) method empowers homeowners to sell their homes without incurring agent fees.
To start, conduct a thorough market analysis to determine an appropriate sale price for your home. Make sure you present your property effectively online by including quality photos and detailed descriptions. These are essential for attracting potential buyers.
To maximize exposure, leverage various online sales platforms dedicated to FSBO listings. This will give your home the best chance of reaching interested buyers. There are services that can also get your home listed on the MLS, such as homecoin.
Remember, while this method requires more legwork, it also gives you greater control over the sale process. Additionally, you have the potential to earn higher profits due to saved commission costs.
Attracting Home Buyers: Showings and Virtual Tours
As you step into the shoes of a realtor, it's time to put your best foot forward by arranging captivating showings and creating immersive virtual tours. To market your home on the web without an agent, you need to appeal to the profile of home buyers who are most likely looking for properties like yours. Here is a simple strategy:
Stage Your House: Make sure every room looks its best. This includes decluttering, cleaning, and adding attractive décor.
Living Room: Keep it cozy yet spacious.
Kitchen: Ensure it's clean with modern appliances.
Bedroom: Comfort should be key here.
Attracting home buyers: showings and virtual tours are an effective way to sell your home online. Remember, both seasoned and novice home buyers and sellers appreciate an appealing visual presentation!
Need to Sell Your Home Quickly? The Fastest Ways to Sell Online

Need to unload your property in a jiffy? Let's dive into the quickest methods to make that happen on the internet!
You could sell to an iBuyer. These online companies offer a streamlined selling process, making it faster than traditional methods. They use an online database to determine a competitive price for your home and can provide cash for your home quickly, often within days.
Another option is selling online without an agent. This method requires more effort on your part but could expedite the sale if you're motivated.
Regardless of which route you choose, remember that you are in control of your home-selling experience. The need to sell your home quickly doesn't mean compromising on value or convenience.
Cash Buyer Vs. Traditional Buyer: Who to Target When Selling Your House
In the previous discussion, we explored how to expedite the process of selling your house online. Now, let's delve into a critical decision: choosing between targeting a cash buyer or a traditional buyer for your Florida house.
| | Cash Buyer | Traditional Buyer |
| --- | --- | --- |
| Speed | They can close deals quickly, often within days. | They typically need more time as they may require mortgage approval. |
| Convenience | They are likely to buy 'as-is,' saving you on renovations and repairs. | They may demand property improvements before finalizing the real estate transaction. |
| Reliability | Their offers are generally reliable as they don't rely on financing conditions. | There is a potential deal fall-through due to financing issues. |
When planning to sell a Florida house with no real estate agent, understanding these distinctions will aid in deciding who you're most interested in selling to.
How a Real Estate Agent Can Help Sell Your Florida House Online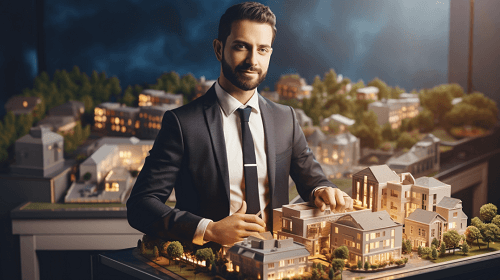 Just like a skilled sailor guiding a ship through stormy seas, a savvy real estate agent can navigate the complex waters of property transactions for you. When looking to sell your Florida house, working with a real estate professional offers distinct advantages.
They offer valuable guidance throughout the selling experience, helping to optimize the sale of your home and making the process smoother.
While it's possible to venture without a real estate expert, their industry knowledge can be invaluable. A seasoned agent understands market trends and can perform detailed analysis that ensures competitive pricing.
Their customer-focused approach also means they're continually seeking ways to promote your property effectively. So when considering an agent to sell your Florida house online, remember their expertise could be the key difference in securing a successful sale.
The Role of Online Home Selling Platforms in Your Selling Experience
Harnessing the power of digital platforms can be a game-changer in your property disposal journey. Online selling platforms offer you the ability to sell your property exclusively on the Internet without having to physically present it to buyers. They prepare your home for virtual tours, provide detailed market analysis and help you set an attractive price for your home.
These platforms also give potential buyers the convenience of viewing and placing an offer on your home from anywhere, increasing the chances of getting a better deal quickly. Here's how these platforms can help you sell:
| Benefits | Details | Results |
| --- | --- | --- |
| Convenience | Sell exclusively online | Faster process |
| Market Analysis | Determine the best price for your home | Better profits |
| Exposure | Reach a wider audience | More offers |
Their customer-focused approach ensures that both buyers and sellers have an easy experience.
Conclusion
So, you're ready to dive into the online world of home selling. You've prepped your Florida house until it's shining like a beacon in the sunshine state.
You've mastered online listings and weighed all buying options. Whether going solo or with an agent, you're poised for success.
Remember, this isn't just selling a house; it's orchestrating a symphony of digital marketing strategies.
So go ahead, make that sale, and watch as your little corner of paradise gets snatched up in no time! If you'd like the help of a real estate professional in Florida, we hope to hear from you.