How To Search For A House To Buy in 2023 – Find A Home Fast
Are you thinking about buying a house? It can be an intimidating process, especially if it's your first time. But don't worry – with the right strategy and some helpful guidance; you can make sure that you find the perfect home for you and your family.
In this article, we will walk you through the entire process of researching and purchasing a new home – from connecting with agents to understanding mortgages and everything in between. We'll also discuss popular trends in real estate so that you can keep up-to-date on all things property-related.
So if you're ready to take the plunge into homeownership, read on!
Key Takeaways
Use online resources to narrow down potential options and find a home quickly.
Attend open houses to get an idea of the neighborhood before making an offer.
Consulting with real estate experts can provide advice on financing options and market conditions.
Being financially prepared is important before purchasing a property.
Using Zillow, Realtor.com & GatorRated as Tools for Finding New Listings

Scouring Zillow can be a great way to uncover fresh listings and get the ball rolling on your hunt for the perfect place.
When looking for a new house, checking out popular real estate sites like these is an excellent way to find property listings in your area. They provide not only up-to-date information about homes in the area but also helpful tips and resources for getting the best rate on a mortgage loan.
Additionally, you can use sites like Bankrate.com to compare mortgages from multiple lenders and find an agent that fits your needs and budget. Exploring homes in person is still important as well, so make sure you take time to visit potential properties before making any final decisions.
With these tools at hand, you've got everything you need to begin searching for your dream home!
Best Online Home Search Tools
Understanding the Listing Process: A Guide to Searching for a House to Buy
The hunt for your perfect home is on! All you need to do is understand the listing process, and you'll be set to find your dream house.
Numerous online websites offer a variety of homes for sale that can be searched through their website. Utilizing the home search feature, you can easily find homes near you that fit within your budget and specifications.
You may also want to attend open houses in the area to get an idea of what the neighborhood looks like before making any offers.
Once you've found a house that interests you, you may be able to use search sites to learn more about the listing and contact the seller or their agent directly to make an offer.
Be sure to ask questions if needed when searching for a house so that all of your concerns are addressed before signing anything!
The Role of a Real Estate Agent in Your Home Search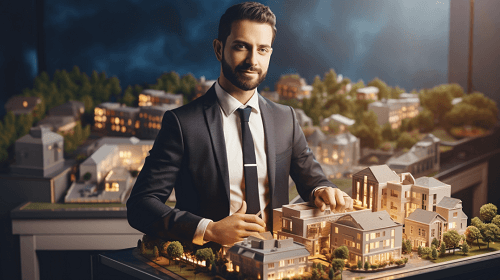 You'll be amazed at the sheer speed and expertise a real estate agent can bring to your ideal home-hunting journey – faster than you can say 'jackrabbit!'
From using their knowledge of the best real estate websites, uncovering property listings not available on search sites, and contending with local market conditions, an experienced real estate agent is key in helping you find the perfect house.
They have access to multiple listing services (MLS) which are repositories for all residential listings from individual brokers and agents. This means they can quickly provide you with more detailed information about homes that interest you.
A good local agent will also walk you through the process of getting preapproved for a loan – including assessing your credit score – so you know exactly what home value range to look for when finding a home to purchase.
Once your offer has been accepted, your agent will guide home buyers through inspections and other important steps all the way through closing day.
Overall, working with an experienced local real estate agent greatly improves your chances of finding the right house in no time!
How to Buy a House: Tips for First-Time Home Buyers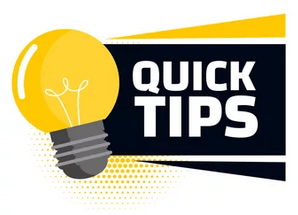 Ready to take the plunge and purchase your first house? Purchasing a house can be a challenging and exciting experience.
Whether you're looking for an older home or something more modern, it's important to understand the process of searching for a home before you start your search. To begin, try to find out if the home is listed by using online resources that allow you to search for homes in your desired area. This can help you narrow down potential options and find your home quickly.
When making an offer on a house, make sure to factor in closing costs and other fees associated with purchasing a property. Working with a real estate agent can also help you make informed decisions about which properties are right for you as well as determine how much home you can comfortably afford.
Once an offer is accepted, don't forget to schedule walkthroughs of the property so that you know what condition it is in before signing any documents.
With these tips in mind, finding the perfect house will be easier than ever!
Exploring Fresh Opportunities: How to Stay Updated on New Listings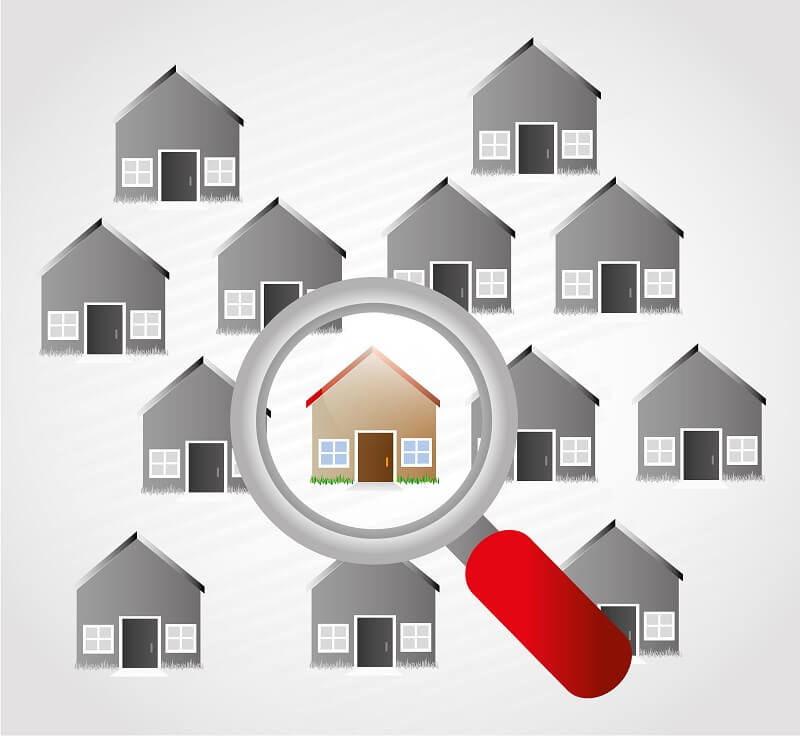 Staying up-to-date on the newest listings is a great way to explore fresh opportunities and find your perfect place. Many home buyers are surprised to find their home may be listed just days before they start searching. By utilizing the real estate search tools available, such as Zillow, you can locate properties quickly that match your criteria, including the number of bedrooms and location.
If you're ready to buy, researching recent sales in a neighborhood can help you determine if the asking price is at or near the top of the housing market and if there are any contingencies in place that'll affect monthly payments. Knowing this information can also help you explore neighborhoods where similar homes have recently sold for less money than those currently listed.
Ultimately, staying informed on home listings will make it easier for you to find a house that meets all of your needs.
Important Considerations for Home Buyers in the Market
If you're in the market for a new home, there are some important considerations to keep in mind – so don't rush into anything without doing your research first!
Before buying, figure out how much of a home loan you can qualify for and how much you can afford. It's also wise to look into what kind of taxes and extra costs come with different properties, as well as ways to lower the interest rate on your home loan.
You should also consider the quality of schools in the area and check out similar homes in order to get a better understanding of pricing. Finally, when negotiating an offer when you buy or sell a home, bear in mind that they're likely representing the seller's interests above yours.
Once you've taken these important factors into account, it'll be easier to narrow down which homes you want and determine if they're within your budget.
To make sure that all of your bases are covered before purchasing a house, consult with real estate experts who can provide advice on financing options and market conditions.
With some research and planning ahead of time, finding the perfect new house for you can be easier than ever!
Making an Offer: Steps to Successfully Purchase a House
Now that you've considered all the important factors of home buying, it's time to make an offer. Making a successful offer requires careful planning and a few steps to ensure you get the house you're interested in.
Here are three essential tips for making a successful offer on the property:
Talk to your lender or bank and review your bank statements closely so that you know what kind of mortgage insurance and debt-to-income ratio is acceptable for your loan. Make sure you obtain a preapproval letter from your lender, as it'll help strengthen your offer when presented to the sellers' agent.
Take into account any monthly budget constraints when looking at neighborhoods or homes that fit in with your finances. This ensures you don't overspend on a house that may become too difficult to maintain financially down the road.
Consider multiple properties before making an offer so that you have more leverage when negotiating price with sellers' agents and can pick the best one based on what fits within your budget and lifestyle needs best. By doing this, it allows buyers to compare different homes in different neighborhoods so they can make an informed decision about which property works best for them.
Navigating the Walk-Through: What to Look for When Viewing a House
Exploring a potential home can be an exciting process, so make sure you take the time to properly inspect it during your walk-through. It might save you time and money in the long run by helping you identify any issues with the property that could cost more than what's worth paying for.
When visiting a house, pay attention to things like the neighborhood's walkability score, whether or not you're looking to buy something that'll cover all of your mortgage payments, and if there are any homes in the layout that fit what you're looking for. You'll get a better idea of how much you'll be able to invest in any necessary renovations once you've seen the property's condition firsthand.
Additionally, consider asking your real estate agents about schools in the neighborhood you're interested in and other amenities nearby that may be important considerations when buying a home.
Getting Pre-Approved: Why It's Essential for a Smooth Home Buying Process
Getting pre-approved for a mortgage is essential for a smooth home-buying process, so you should take the time to investigate the truth of this theory.
It can be difficult to determine how much wiggle room you have in your budget when you're looking to purchase a house, but getting pre-approved gives you an idea of what you're looking at financially. You'll get an initial assessment from the bank on whether they're willing to lend you money and what type of loan they're offering.
This will give you an indication of what kind of property's condition and neighborhoods you're interested in that fit within your budget. Once you're ready to start making offers, having pre-approval in hand will give lenders confidence that you'll be able to pay them back; it also helps if there are multiple offers on the same property.
Knowing which neighborhoods you're interested in and researching their average prices can help inform your decision as well. Pre-approval isn't only useful during the home-buying process, but it could save time and energy down the road.
Signs You're Ready to Buy a House: Are You Financially Prepared?
Are you wondering if you're financially ready to purchase a property? Buying a home is an exciting process, but it's also one of the biggest financial investments you'll ever make. Before taking the plunge, assess your current financial situation and make sure you're in a good place.
Have an emergency fund: Having 3-6 months of expenses saved up can give you peace of mind when it comes to unexpected costs.
Consider what type of mortgage will work best for your budget: Do some research on different types of mortgages available so that you can find something that fits within your means.
Get pre-approved for a loan: This will provide an idea of how much house you can afford and help streamline the buying process.
Consider closing costs and down payments: Make sure these numbers fit into your budget before starting the search for a new home.
By taking all these factors into consideration, you can determine whether or not now is the right time for homeownership. If so, start searching!
Finding an Agent that Suits Your Needs: Tips for Choosing the Right Real Estate Professional
Choosing the right real estate professional can make all the difference when you're looking to buy a home, so it's important to find an agent who meets your needs.
Start by researching agents in your area and reading online reviews from their past clients. Ask friends and family for recommendations or referrals as well.
Once you've narrowed down some options, arrange meetings with each of them to get a better sense of their expertise and whether they would be a good fit for you. Make sure the agent has experience in the type of property you're interested in buying, like condos or vacation homes.
Once you've chosen an agent, discuss their fees and commission rate upfront so there are no surprises later on. Have clear communication about what services they will provide throughout the process so that they know exactly what is expected of them.
You should also feel comfortable sharing information with them about your budget and preferences since these factors will help determine which properties they show you. When choosing an agent, look for someone that is knowledgeable and reliable and who will work hard to help you find the perfect home!
Understanding Home Loans: A Guide to Financing Your Dream Home
Gaining an understanding of the home loan process is essential when financing your home, so it's important to know what options are available and how they work.
Fortunately, there are a variety of loan products that can accommodate almost any budget or financial situation. Fixed-rate mortgages are one popular option, as they provide borrowers with a set interest rate over the life of the loan. This makes them easy to budget for since payments remain constant throughout the duration of the loan repayment period.
Adjustable-rate mortgages (ARMs) are also available and offer lower initial rates than fixed-rate loans; however, these rates may increase or decrease depending on market conditions.
It's also important to understand closing costs and other fees associated with obtaining a mortgage loan. Generally speaking, closing costs include items such as appraisal fees, title searches, recording fees, and taxes associated with transferring property into your name.
Depending on your lender, you may be able to negotiate some of these costs or even get them waived altogether. Additionally, many first-time homebuyers qualify for various government programs that can help reduce costs and make financing more affordable overall.
Popular Real Estate Trends: What's Hot in the Current Market?
Now that you understand the basics of financing your home, it's time to look at what's hot in the current real estate market. As a potential homeowner, you need to be aware of the popular trends in order to find the house of your dreams.
Knowing what buyers are looking for can help you narrow down which properties will work best for your needs. Here are some of the top trends you should consider when searching for a new home.
One popular trend is energy efficiency and green homes. Buyers are looking for homes with features like solar power, efficient appliances, and low-flow toilets that will help them reduce their energy bills and environmental footprint. Upgrades such as these can also add value to your property over time.
Other popular features include open floor plans, modern kitchens with high-end appliances, outdoor living spaces such as decks or patios, and smart home technologies like remote access systems. Keep an eye out for these amenities when searching for a house – they could make all the difference!
Conclusion
It's time to start the search for your home!
With these tips and tricks, you'll be ready to find the perfect house. Don't forget to enlist the help of a reliable real estate agent who can guide you through the process.
And don't forget to stay updated on current market trends, too; they can give you an edge during your negotiations.
All that's left is to take that plunge and make your move – good luck in finding your perfect abode!
Best of luck in making this exciting leap into homeownership – it's sure to be an experience like no other.