How To Prepare A House To Sell in 2023 – A Full Guide
Selling a house can be both exciting and nerve-wracking. It's like jumping onto a roller coaster – you know it will have its ups and downs, but at the end of the ride, your goal is to get off with a smile! Preparing your home for sale is an essential step in that process.
With some simple steps, you can ensure your house looks excellent when folks come knocking. Here's how to get started:
When preparing your house for sale, the first thing to do is spruce up the exterior. Start by mowing the lawn and trimming any bushes or trees around the property. If needed, add fresh mulch to flower beds and walkways, then pressure wash siding or brickwork.
The idea is to create eye-catching aesthetics and emotion so prospective buyers are eager to see what awaits them!
Decluttering Your Home
The first step to preparing a house for sale is decluttering. Clutter can be an eyesore and turn off potential customers, so the homeowner must clean up any messes or unneeded items before selling their home.
As you go through each room in your house, take down any overly-personal family photos or anything else that doesn't fit the neutral color scheme you should aim for when staging a home.
Start by ridding closets of excess clothing and other nonessential items. Ensure you also check bathrooms for extra towels, toiletries taking up space, and medicine chests containing expired products and items from previous tenants/owners.
In addition, give all surfaces a fresh coat of paint if necessary to further declutter the area.
For best results, enlisting help from professional real estate agents or designers who specialize in home sale preparation will ensure your home looks its absolute best before it goes on the market. Experts often have tricks to make even small spaces appear larger than they are.
Making Repairs To Your Home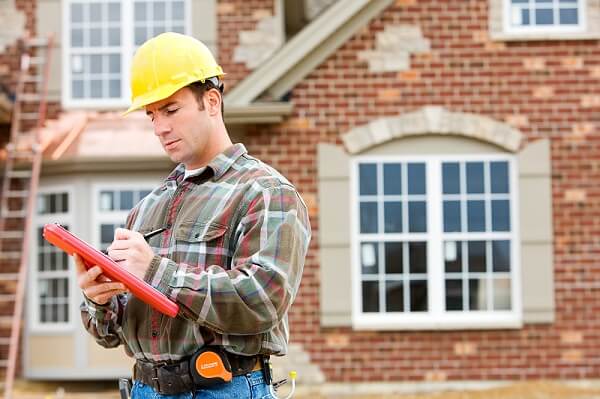 When listing your home, you'll want to ensure the house is in tip-top shape before buyers come knocking. Making restorations and deep cleaning your property can go a long way toward making it ready to sell.
Start by taking care of any essential fixes to help buyers feel confident about their purchase. If something isn't working correctly, such as an appliance or fixture, fix or replace it. This can also give buyers peace of mind when they book a home inspection.
Don't forget to pay attention to the exterior of your home! Simple touches like mowing the lawn, trimming bushes and trees, and power washing windows and sidewalks can all boost your chances of getting top dollar for your place when it's time to list it. Getting these things done now may result in more money in your pocket later on down the road.
Enhancing Curb Appeal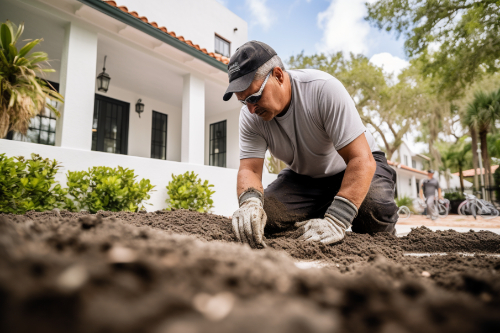 After making the necessary fixes, it's time to focus on enhancing the appearance of the home's exterior. This is important because first impressions count when selling a house, and buyers will form an opinion of your home before they step inside.
A real estate agent can help you ensure that your home's exterior makes a positive impression on potential buyers. Home improvement projects like painting the front door or trim, replacing outdoor lighting, landscaping the yard, and adding new flower beds are all great ways to enhance a home's appearance.
If you have limited funds for these improvements, look for small tasks with significant impacts, such as power washing siding and windows or refreshing mulch in flower beds. It would help if you created an inviting atmosphere outside so future buyers feel welcome when approaching your property.
This could mean placing potted plants at the entrance or hanging a colorful wreath on the front door. Simple changes can mean more money in your pocket after the home is finally sold.
Staging Your Home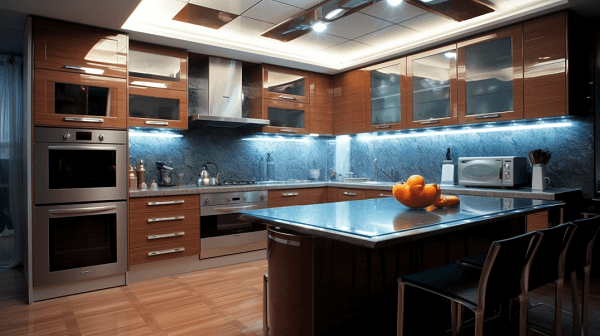 Selling your home can be daunting, but with the right strategies in place, it doesn't have to be! For example, the Smith family recently listed their house and sold it within two weeks. They attributed much of their success to staging their home before possible buyers took a tour.
Staging your home means preparing it for sale by making minor improvements to make it more attractive to interested parties. Painting walls with a fresh coat of paint, rearranging furniture, and de-cluttering are all great ways to start.
In addition, hiring professional help such as real estate agents or home stagers could also prove invaluable in helping you make your property stand out from other listings on the market.
Making a plan is key when it comes time to stage your home – consider how long you've lived in the space and what types of updates might need to be done, if any. This will allow you to create an effective strategy for getting the most value out of selling faster than others in similar situations.
Home Inspection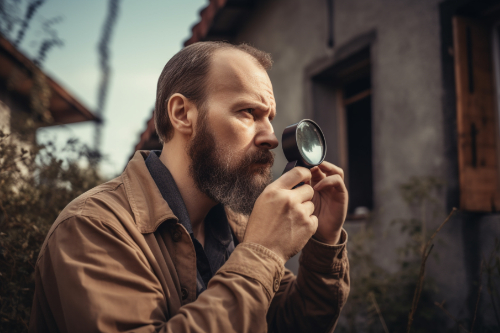 When selling your home, you must ensure it looks its best. That means hiring a professional home inspector who can assess the property's condition and compile an accurate report that will help you prepare for any issues that may be uncovered during the sale.
A thorough inspection is key in helping to make sure buyers are informed about the state of your house before making their decision.
Getting your paperwork ready for the home sale is also essential. You should have recent financial documents such as tax returns, proof of insurance, and any other records related to repairs or maintenance available at closing.
Additionally, if items won't fit into your new home but still belong to you, consider renting a storage unit until they can be sold or donated.
Ensure not to overlook anything when getting ready for your home sale – from prepping the property with a good cleaning inside and out to having all necessary documentation on hand and accessible – so that you don't encounter any surprises along the way!
Preparing The Paperwork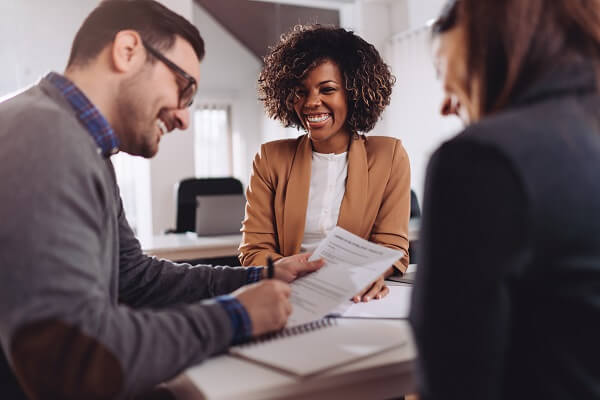 Selling a home is an exciting yet daunting process, and it can be hard to know where to start. To make the journey easier, enlisting help from a great real estate agent should be at the top of your checklist for selling a house.
They'll not only provide invaluable advice on how best to prepare your house for the market. Still, they will have plenty of resources you may never have thought about – like getting professionals to design and market your home or taking professional photographs showing off its features.
Once you've put your home on the market, there are many things you can do to help it stand out among other properties. Small projects like painting rooms or replacing old carpets are easy and cost-effective ways of sprucing up the place before potential shoppers come through.
If budget allows, why not give those tired walls some life with new paint colors? This can set the scene and create an atmosphere so that when people walk into your home, they feel like they want to stay!
The presentation of your property is vital as it impacts how much value prospective buyers might perceive it holds – after all, first impressions count! So invest time in making sure everything looks clean and tidy both inside and outside; this way, no corner will go unnoticed by viewers who could potentially appreciate what you've done for them.
Your realtor will also be able to provide ideas on how best to present your house and increase its market appeal.
Finding The Right Real Estate Agent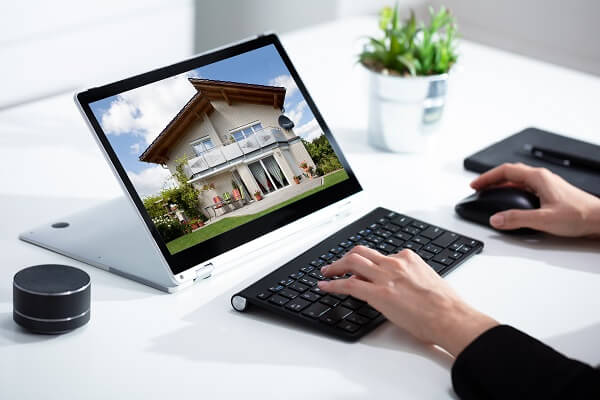 When considering the sale of a home, the real estate market can be overwhelming. To get your house ready to put on the market and help buyers understand why they should buy it faster and for more money, you need to prepare your home in a way that will make an impression.
Making simple changes, such as painting walls or ensuring furniture is arranged neatly, can have an immense impact when presenting the property to buyers.
When selling, take the time to make each room look well-maintained and presentable. You may need to replace old lighting and faucets or repair any damage that could turn away potential prospects.
A professional realtor will likely guide this process. He or she will also know what measures must be taken to showcase your home correctly in its best light before putting it up for sale.
You must take these steps seriously if you want a successful transaction with minimal stress involved. Homeowners often underestimate how much effort needs to go into preparing their homes before listing them on the market. Still, you can ensure maximum return once the deal is closed by taking action now.
Fixtures And Cabinets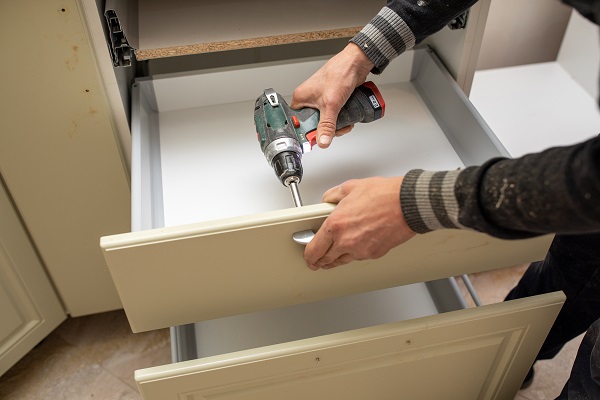 When selling your home, making minor fixes and upgrades that see big returns is essential. You want potential buyers to get a good look at your home's well-maintained, so depersonalizing it can be critical when selling by the owner.
Remember that how your home looks makes all the difference in making a big selling point to possible buyers.
Consider this list as you review each room in the home to see what potential enhancements you can make;
Paint walls and trim to a neutral color
Replace/update light fixtures
Upgrade window treatments
Clean carpets or replace them with hard flooring
Add new hardware to bathrooms and kitchen cabinetry
Clean or replace door knobs and hinges
By doing this across the board throughout every room, you'll give off an inviting feel that will make buyers more likely to put in an offer on your home.
Be sure to take these few simple steps before listing and tell potential owners why they should choose yours over others!
Creating A Checklist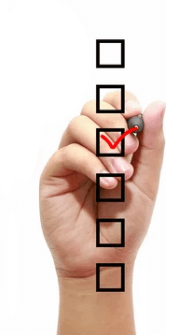 It's time to look at the details of getting your home ready for sale.
You may have already put in tons of hard work and effort; now it's time to make sure that potential customers can see your house as a great opportunity.
After all, with so many buyers looking for their next dream home, you want yours to stand out from the crowd!
Creating a detailed checklist of preparations is critical when you're selling your home.
From cleaning up any clutter that might be lying around to making minor repairs or upgrades where needed – it's essential to keep an eye on the little things.
Make sure each room looks presentable and inviting so those touring your home will get the best possible impression of how lovely it could be once they move in.
Preparing a home to be sold doesn't have to be overwhelming.
With careful planning and attention to detail, you'll soon find yourself one step closer to having interested buyers wanting your house more than ever!
Utilizing A Storage Unit
Keeping the home's interior and exterior in pristine condition is essential when you're looking to sell your house. Don't forget that if you have pets, you'll need to ensure their litter box is out of sight from any buyers. You want to ensure folks aren't offended by pet odors when they walk into the property for sale.
Another aspect of preparing a home for sale is utilizing a storage unit. Not only can this help reduce clutter inside the house, but it also allows potential buyers to see what the space offers without distraction or feeling overwhelmed.
It's also beneficial for storing items like furniture and appliances so shoppers are not distracted by personal belongings during viewings.
It's on the market now – so let's get started! With small investments in time and money, you can maximize buyer interest and increase your chances of making a successful sale.
Making A Plan For Selling
Having a plan when selling your house is essential to getting the highest return on investment. Making sure you have all of your ducks in a row before putting your home online will help ensure buyers don't take offense at any missteps during the process.
There are several steps to consider when creating an effective and efficient plan for selling your home, including:
Setting realistic expectations
Finding an experienced real estate agent
Strategizing pricing and marketing
Understanding closing costs and timelines
Knowing how to handle negotiations
Setting realistic expectations means having an honest conversation with yourself about what it takes to get top dollar for your home. You'll need to be prepared to invest money into repairs or updates so potential buyers won't hesitate to make an offer. Be sure to factor this budget into your overall timeline as well.
Furthermore, it's essential to understand the local market conditions; if there isn't much competition out there, you may not be able to command the same price as another area where more people are looking for similar homes than available listings.
Finding an experienced real estate agent who knows the ins and outs of buying and selling houses can make all the difference when it comes time to list yours. Your agent should have plenty of resources available such as professionals, photographers, surveyors, lawyers, etc., which they can bring in at various points throughout the sale process depending on what's needed most by their client: you!
They also know how best to market your property so that interested buyers see its value over others listed nearby – something especially true if yours needs some tender loving care or has been sitting around awhile without any offers yet.
Making Buyers Feel Welcome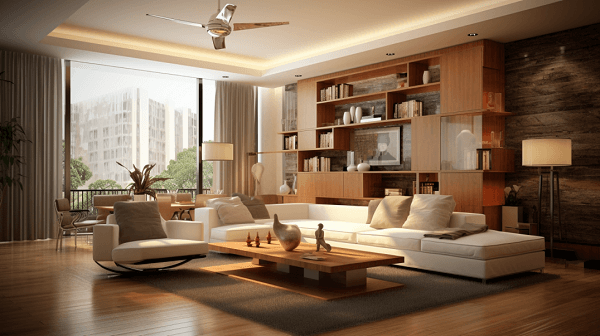 Making buyers feel welcome is essential in preparing a house to sell. To maximize the appeal of your home, there are several simple things you can do:
Create an inviting entrance and approach to the house – keep walkways clear and free of debris, add potted plants, or hang a wreath on the door.
Let natural light into your home by keeping windows clean and open shades during showings.
Keeping rooms tidy, uncluttered, and de-personalized allows buyers to visualize themselves living in the space as they tour it.
Put out some fresh flowers or scented candles for sensory impact; these small touches will make visitors more comfortable exploring your home further.
When listing a home on the market, making buyers feel at home should be the priority; all the little details come together to create a lasting impression that could lead them to fall in love with their future residence!
Make your home look exceptional through thoughtful presentation inside each room; prospective purchasers will appreciate all efforts are taken when viewing the property, which means increased chances of success when selling your house quickly and efficiently.
Ready, Set, Sell: Preparing Your Home for a Smooth Sale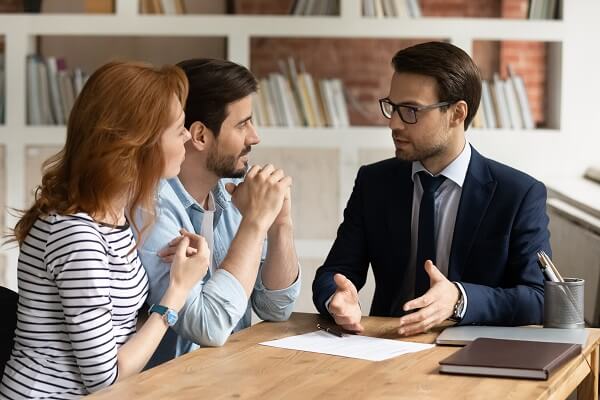 As you prepare your home to sell, the most important thing is to make it feel like a home. Utilize the checklist and plan you've created for marketing, ensuring all your bases are covered.
Make repairs, declutter, and see your home from the eyes of a buyer. All these things will help boost curb appeal and give potential buyers an inviting feeling when they walk in the door.
Don't forget about sprucing up the outside; adding new plants or a fresh coat of paint can go a long way!
Finally, don't be afraid to think out-of-the-box to make your house stand out from others on the market – after all, being able to say, "You won't find another one quite like this" is a surefire way to blow prospective buyers away. 
For more of the best tips to sell your home fast, please head to GatorRated.com.