How To Get Loans To Buy A House in 2023 – A Mortgage Guide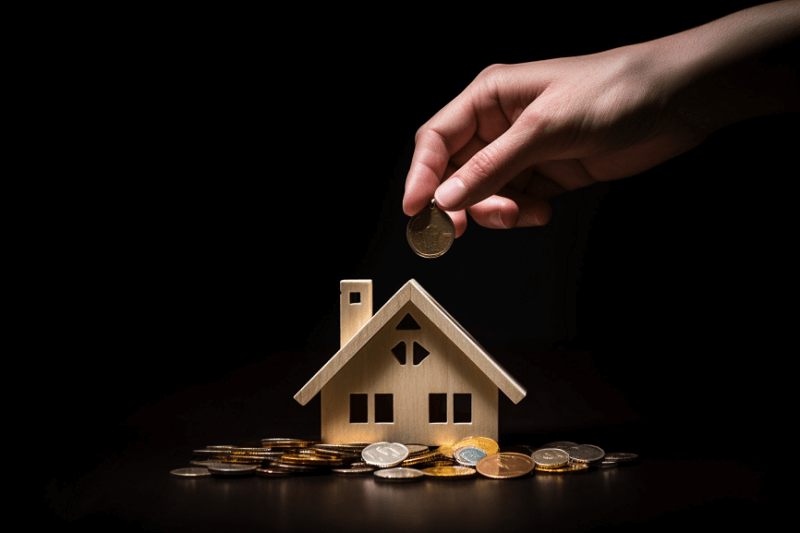 Buying a house is no small feat. Understanding the loan process and determining which mortgage works best for you can be overwhelming.
Thankfully, Bankrate has provided a comprehensive guide to help you navigate getting a loan to buy your dream home. With this guide, you'll learn about factors lenders consider when granting a loan, steps to take, and other tips to help ensure you get the best possible mortgage deal.
So let's start understanding how to get loans to buy a house!
Understanding Mortgages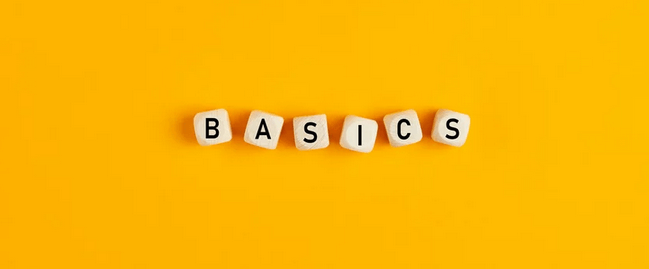 Understanding mortgages can be intimidating, but with the right knowledge and guidance, you can confidently take control of your financial future.
When it comes to loans to finance a house, lenders consider several factors when approving a home loan. These factors include your credit score, income and employment history, debt-to-income ratio (DTI), and assets such as bank accounts and investments. Depending on the loan amount you're looking for, the lender may also require an appraisal of the property's value as collateral.
The monthly payment for a loan is determined by several factors, including the loan amount, interest rate, repayment period, equity in the home, and any mortgage insurance premium which might be required.
By understanding these components and improving your credit before applying for a loan, you can qualify for better terms or even lower rates from lenders.
It's important to research different types of home loans, like fixed-rate or adjustable-rate loans, to ensure you understand all associated costs before making any commitments.
Choosing a Lender
Choosing the right lender is like finding a trusted partner – an important decision that will affect your financial future, so take your time and research.
Before you start shopping around for lenders, make sure you qualify for a loan by having a credit score as low as 620 and a steady income.
What loan program best suits your needs, fixed-rate or adjustable-rate? Don't forget to consider other factors such as fees, closing costs, loan rates, and repayment terms.
Shop around to compare rates from different lenders to find the best deal. Gather all the required documents for the application and read through them carefully before signing anything.
Remember that mortgage loans can be complex, so it's helpful to ask questions if anything isn't clear to you.
Make sure to get pre-approved before searching for homes; this will help speed up the process and give you peace of mind knowing exactly how much home you can afford.
Getting a Home Loan
Getting a home loan can be overwhelming, so it's important to take your time and do your research to find the best deal for you.
The first step is to ensure you have a higher credit rating, which will determine whether you qualify for the loan.
Also, lenders will want to see your stable income and employment history. This is necessary to demonstrate that you can afford the payments.
You'll also need to decide which style of loan suits your situation. This will depend on how long you plan to stay in the home.
Once you have gathered all this information and are ready to purchase a home, it's time to obtain a loan. Be prepared with all of your documents as well as any necessary fees and closing costs associated with getting the loan.
Doing your due diligence now will ensure that you have the best chance of getting approved for the loan and buying the house of your dreams!
How to Get a Mortgage
Taking out a mortgage can be intimidating, so it's important to arm yourself with knowledge and find the best option! To qualify for a mortgage, lenders consider factors such as your credit score, income, employment history, debt-to-income ratio (DTI), and assets. Having a better credit rating, maintaining a steady job or income stream, and understanding what you can afford in terms of monthly payments are beneficial.
Additionally, it's important to check your credit report regularly to ensure accuracy. When getting a mortgage, several steps need to be taken:
Strengthening Your Credit History
Saving for a Down Payment
Comparing Rates and Loan Offers
Finding the Right Lender
Understanding Costs Associated With Closing
Getting an Inspection of the Property
Making a Down Payment
Considering Insurance if Needed
Preparing for the Underwriting Process
Understanding the Terms of the Loan Such As Interest Rate and Repayment Schedule
Making Payments On Time
Refinancing if Necessary
Following these steps will help you get the best deal.
Tips for Buying a House
Deciding on a home to purchase can be overwhelming, but with the right research and preparation, you'll be able to find the perfect place for you!
Before beginning your search, it's important to understand the different loans that are available.
A conforming loan meets specific requirements set by government-sponsored entities like Fannie Mae and Freddie Mac. These loans usually have lower rates because the government backs them.
However, you may need to consider PMI if you have a low credit rating or a smaller down payment. PMI is an additional fee added to your monthly payments to protect lenders from potential losses.
There are also loan limits depending on where you live and other factors that could affect how much you can borrow.
Understanding these details ahead of time will help make sure that your house-hunting process goes smoothly.
Finding the Right Mortgage Lender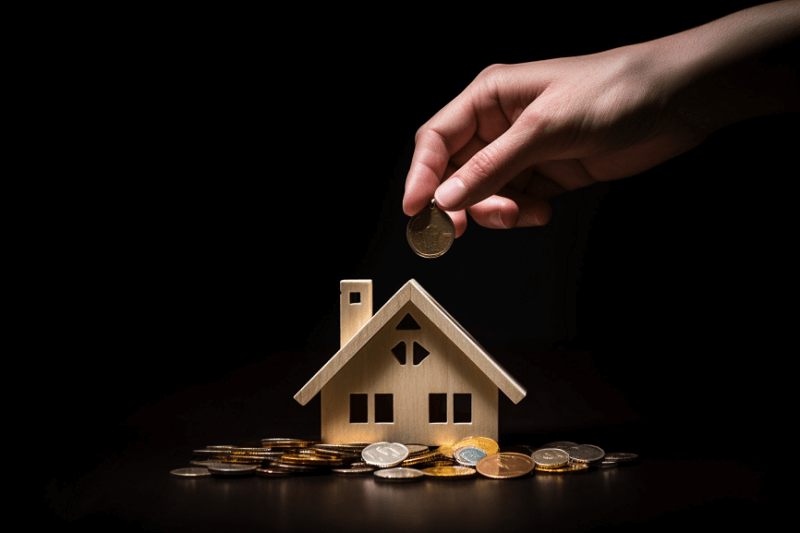 Choosing the right mortgage lender can be key to finding a loan that works for you, so it's important to research and compare rates. When shopping for a lender, look for one that offers different loans and competitive interest rates.
Make sure they're willing to consider your credit history when determining if you qualify for a loan and what type of terms you may be eligible for. Finding a home lender who can advise on the best loan and rate for your particular situation is also beneficial.
Ask about the mortgage approval process and requirements before selecting a specific lender or signing any paperwork. Additionally, make sure they offer an acceptable loan rate so that you don't end up paying more than necessary in interest over the life of the loan.
Doing extensive research into potential lenders is essential to get approved quickly and secure the best terms possible.
Considerations for First-Time Homebuyers
As a first-time homebuyer, you'll want to take your time and weigh all your options to secure the best loan.
It's important to consider both the short and long-term impacts of taking out a loan.
You should know potential fees, such as the insurance premiums and closing costs, that could add to your monthly mortgage payment.
Additionally, government-backed loans are available for first-time buyers with lower down payments and loan rates.
Researching different loans can help you make an informed decision about finding the right loan.
Ultimately, the goal is to acquire a loan that fits within your budget and provides you with financial security in the long run.
Types of Mortgages: Private, Conventional Loan, VA Loan, FHA Loan
Navigating the mortgage process can be overwhelming, but understanding the different mortgages available is essential to finding a loan that fits your needs.
A private loan arrangement is typically a contract between two parties where one lends money for a property purchase without using traditional financial institutions. This kind of loan has higher interest rates and larger down payments than conventional loans.
Banks or other financial institutions usually issue a conventional loans and follow guidelines set by government-sponsored entities like Fannie Mae or Freddie Mac. These loans generally require better credit ratings and have lower mortgage rates than private options.
VA loans are available exclusively to veterans or active military personnel and are guaranteed by the US Department of Veterans Affairs (VA). Compared to other loan programs, these loans offer competitive rates, no down payment requirements, and lenient credit requirements.
Lastly, FHA loans are insured by the Federal Housing Administration (FHA) and are designed for first-time homebuyers with limited funds for down payments. They also offer more flexible qualification criteria than conventional loans but require additional insurance premiums for borrowers who put less than 20% down on their homes.
Factors that Affect Mortgage Qualification
Knowing the factors affecting your loan eligibility can help you get the best deal possible on your new home.
The most important factor is typically your credit score, which lenders use to determine how likely you are to repay a loan. Your score will also affect the loan rate you receive and the loan programs available to you.
When evaluating your application, lenders will consider other factors such as your income, employment history, and debt-to-income ratio. They will also look at the property's value as collateral and any home equity that may be available.
All of these components play an important role in determining if you qualify and what kind of terms you can get through the loan process.
Credit Score and Interest Rate
Your credit score is key when getting a mortgage and can determine the interest rate you'll pay. It's important to check your credit report regularly so you can be prepared for any potential changes that could affect your ability to get approved.
If you have a good credit history, you may qualify for payment assistance or be able to secure a lower rate. However, if your credit isn't as strong, there are still ways to increase your chances of getting approved and getting a better rate.
Credit Karma is a great way to keep track of your up-to-date credit information, complete with scores, all for free.
You may consider looking into programs that specialize in helping people with lower scores find lenders who offer mortgages with a lower minimum credit score requirement. Ultimately, keeping an eye on your credit score and understanding what lenders look for will help you get the best deal possible.
Mortgage Insurance and Equity
Understanding how mortgage insurance and equity work can help you get the best deal when financing your house purchase. Mortgage insurance is an extra cost that lenders require if you can't pay a large enough down payment on the loan. This insurance covers losses if you default on the loan but also means higher monthly loan payments.
Equity is the value of your home minus any outstanding loans against it. When considering different loan options, keep in mind how much of a down payment you need to make and what kind of fees are associated with loan origination. Although mortgage insurance can add to the total cost of your mortgage, understanding its purpose and how it works can help you make informed decisions about your loan options.
Qualifying for a Mortgage
Qualifying for a mortgage can be tricky, so it's important to know the requirements and prepare accordingly. Before applying for a home loan, it's essential to understand the different loan options available and the qualifications necessary to become approved for one.
Here are some key points that will help you qualify:
A good credit score is an essential component of qualifying. Generally speaking, first-time buyers should aim to have at least a 620 FICO score in order to qualify for a conventional loan.
Different lenders may offer different loan options, such as fixed-rate or adjustable-rate. It's essential to investigate all your options and find out what best suits your financial needs.
First-time buyers may need additional assistance when applying for their first mortgage since they lack experience with navigating the home-buying process. Bank officers and brokers can provide guidance on what documents you'll need and how best to prepare them before applying.
It's important to do your research before applying for any loan, especially if you're a first-time buyer. Knowing the requirements beforehand can help ensure you're prepared and ready when it comes time to apply!
Private Mortgage Insurance
Private mortgage insurance (PMI) can be a great option if you want to reduce your initial downpayment. It is a payment assistance program that protects the lender in case of default on the loan. PMI allows buyers to make a smaller down payment than what is typically required, allowing first-time buyers or those with limited funds to apply for a loan.
Nonconforming loans don't meet certain criteria set by government-sponsored enterprises such as Fannie Mae and Freddie Mac. These loans may require PMI if the borrower doesn't have enough money for a large down payment.
PMI can help borrowers who meet these criteria access funding they otherwise wouldn't qualify for. Ultimately, it can provide extra security or be required by the lender.
Payment Assistance Options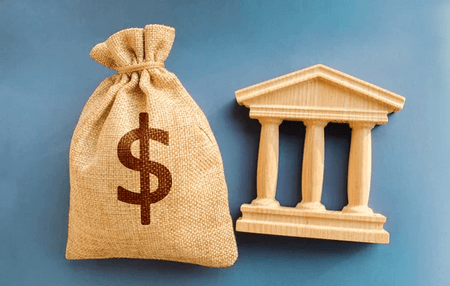 You could be eligible for payment assistance programs to help make your dream of owning a home come true – no matter your financial situation! Depending on the mortgage loan you choose, different payment assistance programs are available.
For example, if you get a VA loan, you may be required to make a minimum down payment and pay an upfront funding fee. This can be offset by getting a rate reduction from the lender or through other forms of assistance, such as grants and tax credits.
Similarly, USDA loans require the borrower to pay at least 1% of the purchase price to receive a lower loan rate than what is typically offered with conventional loans.
Additionally, FHA loans allow buyers to put less money down and have relaxed credit requirements compared to other mortgages.
No matter which kind of loan you decide to go with, it's important to carefully evaluate all options before entering into any agreement to get the best deal possible for your situation.
What Type of Mortgage is Best For You?
Deciding on the correct type of mortgage can make a big difference in your overall financial situation, so it's important to consider all options before committing.
When looking to finance a home or investment property, several loan options are available, and it's important to understand their differences. For example, fixed-rate loans have an interest rate that stays constant for the entire loan term. On the other hand, adjustable-rate mortgages have rates that may change over time based on market conditions.
Your credit score will also play an important role when lenders evaluate your application, so it's important to keep your score as high as possible before applying for a mortgage. Additionally, be sure to research any additional costs associated with each loan option such as closing costs or fees.
Ultimately, by researching all of your loan options and understanding what best fits your financial needs and budget, you can find the best mortgage for you.
Understanding Mortgage Rates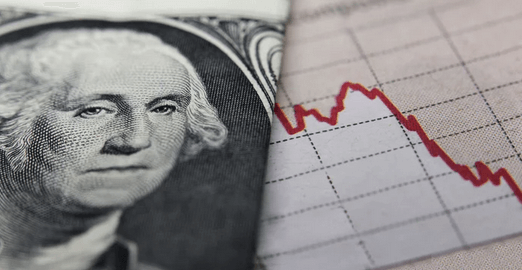 Understanding mortgage rates is key to making an informed decision – knowledge is power! When researching the best loan for your housing needs, you'll need to consider a variety of factors, such as your credit score, income, and assets.
Different mortgages have different mortgage rates associated with them. The most common types are fixed-rate mortgages and adjustable-rate mortgages. Fixed-rate loans have a constant rate for the life of the loan.
Adjustable-rate mortgages (ARMs) typically start off with lower initial rates than fixed-rate loans but can increase over time based on market conditions or other criteria set by the lender. Government-backed loans such as FHA loans often have more restrictions but may offer lower interest rates than conventional loans.
It's important to compare funding offers from different lenders and understand what fees are associated with each before deciding which loan is best for you.
Common Loan Types
Choosing the right type of loan for your needs can save you money in the long run. In fact, over 90% of homebuyers opt for a fixed-rate mortgage when financing their purchase. When selecting a loan, here are some common options to consider:
FHA Loan: A Federal Housing Administration (FHA) loan is offered by the government and may be an option if you have a low credit score or limited funds for a down payment.
Conventional: This most common mortgage is offered through private lenders and usually requires higher credit scores and larger down payments than other loans available.
VA Loan: If you're an active duty military member, veteran, or eligible surviving spouse, you may qualify for this loan which offers lower interest rates and no need for a down payment.
USDA Loan: This loan allows buyers who live in rural areas to buy a home with no down payment as long as they meet certain income requirements.
Jumbo Loans: These loans require higher credit ratings and larger down payments and can be used to finance homes that exceed certain price limits set by the government.
It's important to understand each style of the loan before making any decision, so take time to research your options carefully and compare different lenders to find one that best meets your needs. Incorporating these keywords into your search will help narrow the field even further – credit score, FHA loan, conventional mortgage, etc., to help ensure you get the best deal possible on your new home!
Finding the Best Mortgage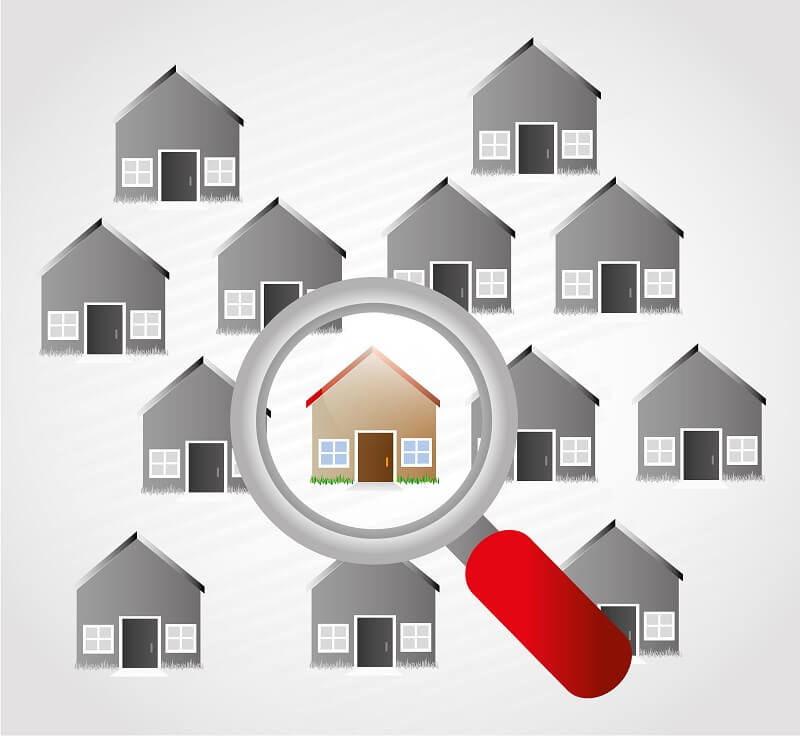 Comparing the different loans available to you can help ensure that you find the best mortgage for your needs. Knowing your credit rating is essential in order to get a good deal on your loan. It's also important for you to understand which kind of loan works best for your situation, whether it's an adjustable-rate mortgage or a fixed-rate option.
Shopping around for the best rate and terms will help you save money on interest and fees over time. Getting pre-approved by lenders before shopping for homes can give you an advantage when making offers. Asking questions about closing costs and other fees associated with home buying will ensure no surprises during the process.
Considering all these factors will help ensure that you make an informed decision on your mortgage and get the most out of your home purchase.
Nonconforming Loans
Navigating the home-buying process can be complicated, but you don't have to go it alone. Nonconforming loans allow those who "fall through the cracks" of traditional lending requirements to find a loan that fits like a glove.
Loans of these types are not backed by Fannie Mae or Freddie Mac and are designed for people who don't meet their strict criteria. These loans are typically used when buying a second home or if you can't get an FHA loan due to credit issues or lack of income.
These loans tend to come with higher interest rates than conforming mortgages, as they pose more risk for lenders. To qualify for these kinds of loans, borrowers must have good credit and sufficient income to repay the loan without a mortgage insurance policy.
It's important to note that these loan styles can be challenging to find and often require more paperwork than conventional mortgages. However, if you are unable to obtain a traditional mortgage, this type of loan could be your best option.
Navigating the Home Buying Process
There are several loans available, so it's important to research all of the options and choose one that meets your unique needs. Your credit history is an important factor in determining what kind of loan you may qualify for, as lenders use this to evaluate your ability to repay the loan.
Some loan programs offer special benefits such as down payment assistance or reduced interest rates for those with lower incomes or credit ratings.
Ultimately, navigating the home buying process can be intimidating, but armed with the right knowledge and resources; you can find an ideal arrangement that works best for your situation.
Conclusion
You now have a good understanding of the process of getting a loan to purchase a house. You know what lenders look for, the different loan types available, and tips for finding the ideal mortgage for you.
Now it's time to take the plunge and make your dreams come true! With due diligence and careful research, you're sure to find a mortgage that fits your needs and budget.
Don't let fear stop you from making this important decision—take control of your future and start shopping around for the perfect home loan today!
Additional resources can be found on GatorRated.com.