How to Choose Where to Buy a House in Florida in 2023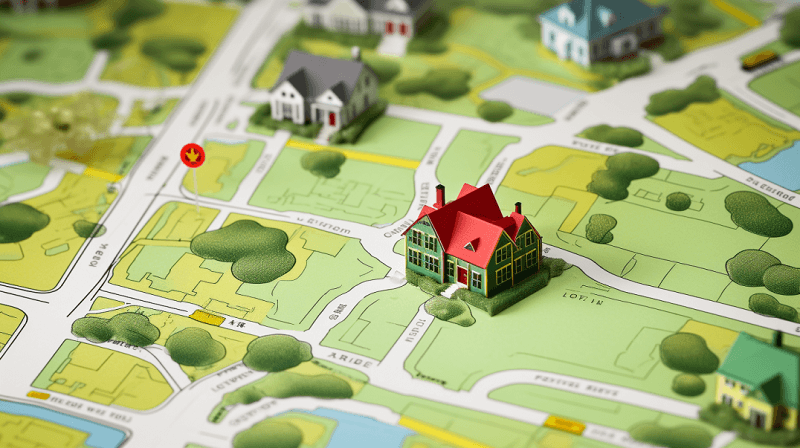 Picture yourself standing amid the warm Florida sun, ready to make one of the biggest decisions in your life. You are looking for that perfect spot to call home.
Choosing where to buy a house in Florida is not something you should take lightly, as there are many factors to consider when deciding on the right location for your new residence.
In this article, we will explore how understanding your needs and researching potential neighborhoods can help you find the ideal place to call home in Florida.
Key Takeaways
Consider lifestyle, commute time, and amenities when choosing a neighborhood in Florida.
Utilize the knowledge and guidance of a real estate agent to navigate the process of finding a mortgage, assessing property value, and negotiating prices.
Location is crucial in determining the value appreciation of a home over time, so research factors like cost of living, population stability, and proximity to highways.
Conduct extensive research, consider local market conditions, and consult reliable sources to identify a good neighborhood, taking into account factors such as crime statistics and school districts.
Understanding Homebuyer Needs: Ready to Buy a House in Florida
For those ready to purchase a home in Florida, it's important to consider their needs and preferences.
A realtor can help guide the homebuyer through the process of finding a mortgage, house hunt, and assessing property value.
When house-hunting, it's essential to find a dream home in the right neighborhood that suits their lifestyle. Commute time should also be factored into the decision, as well as location amenities that will make for an enjoyable living experience.
Homebuyers must choose the right property based on budget and lifestyle requirements so they have an enjoyable long-term living experience.
Taking into account these factors when deciding where in Florida is essential for making sure you purchase your ideal dream home.
The Role of a Real Estate Agent in Your Florida Home Purchase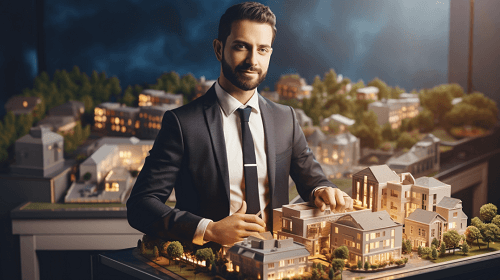 A real estate agent can be a great asset when it comes to purchasing a home in Florida. They have an in-depth knowledge of the market and can help you make sure that you're ready to buy. They can provide insight into factors to consider, such as mortgage payments or home prices.
In addition, a realtor will be able to show you properties that are on the market. They can help you find the perfect house for your needs.
When buying a new home, having an agent by your side is invaluable. They can offer guidance on all aspects of the process.
Why Location is Important in Choosing Where to Buy a Home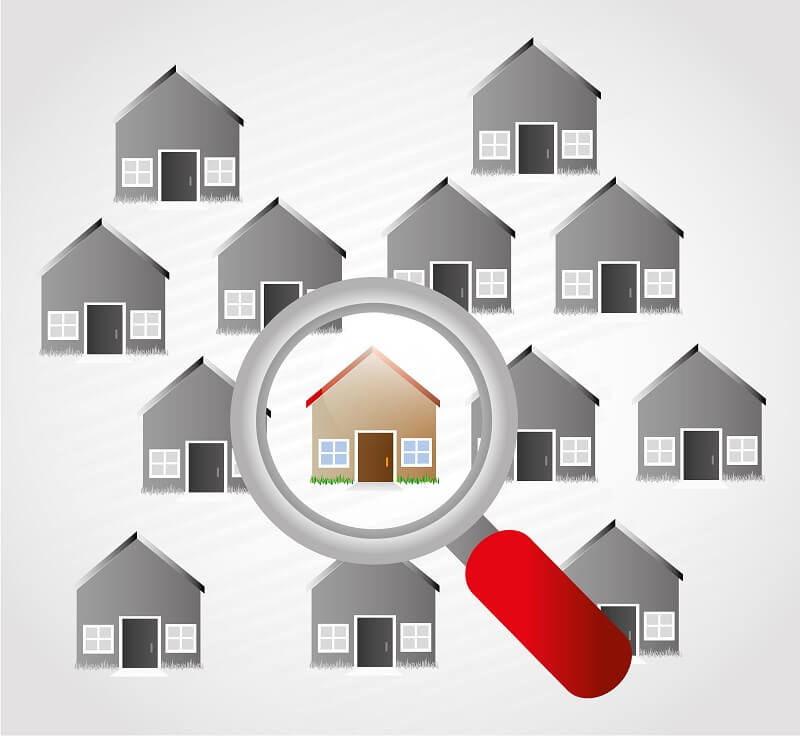 When it comes to purchasing a home, location is key and can be the deciding factor in where you ultimately decide to invest. From amenities like public transportation and crime rates to the cost of living and the local real estate market, many factors make up the perfect place to call home.
Working with a realtor can help narrow down your list of potential places to live by finding you better moves based on your desired features. Location is so important when choosing where to buy a single-family home as it will determine your future buyers and how easy it will be for you to find your dream house without much room for expansion.
You could also opt for a house right on a busy road or close to a highway, but then you would need to consider things like higher property insurance costs and lower property values when negotiating with the seller.
No matter what location you choose, location matters as it affects whether or not the home appreciates in value over time for future buyers. Population exodus can cause severe declines in certain areas while others may have much more stability—making this an essential part of making the decision about purchasing a home.
How to Identify a Good Neighborhood When Buying a House in Florida
Identifying a good neighborhood when buying property in Florida can be difficult, but with the right research, you can find the perfect place to call home. It's important to do your due diligence and explore all the options available.
Here are some key factors for finding the right neighborhood:
Research: Before buying a home in a different state, it's important to research extensively and use reliable sources like local real estate professionals.
Important Factors: It's essential to consider factors such as monthly mortgage payments, property value, crime statistics, and school districts when looking for an ideal home.
Negotiate: Make sure that you familiarize yourself with local market conditions so that you can negotiate effectively if needed.
Using a Realtor to Find the Right Neighborhood in Florida
Using a realtor to help find the perfect neighborhood can be invaluable in Florida. Realtors have access to detailed information on local home prices, school districts, and other amenities that can make or break a potential purchase.
A realtor can also negotiate with sellers on behalf of buyers, as well as provide insights into neighborhoods that may experience population decline or an exodus of personnel for various reasons.
When searching for a home in Florida, it is important to consider all aspects of the location, including its proximity to schools if you have children, shopping centers and business districts, and any future development plans.
Realtors are equipped with the knowledge needed to ensure you are making an informed decision when selecting your next neighborhood.
Choosing the Right Home in an Area That Suits Your Lifestyle
Finding a home that suits your lifestyle can be a challenging task. To make the right choice, it is important to take into account several factors:
Personal Finance: You need to know what you can afford and how much you are willing to pay for a house in an area that fits your lifestyle. If possible, negotiate with the seller or realtor for better terms.
Location: Consider the population exodus from certain areas due to severe declines in demand as well as other location-based factors such as access to schools and parks for children.
Lifestyle: Think about what matters most when it comes to where you want to live: proximity of stores, restaurants, etc., along with amenities like sidewalks and outdoor spaces.
Ultimately, there is much to live for in Florida, and choosing the right home in an area that suits your lifestyle will help ensure many happy years ahead.
Why the Location of Your Florida Home is More Important Than the Home Itself
You need to consider the location of your home in Florida carefully, as it can be more important than the home itself. When buying a house, you want to make sure that you find an area that fits what you're looking for in a home. Location has a huge impact on where and how much value you can get out of your new real estate investment. It's not just about picking an area; it's about finding the right neighborhood and deciding on whether or not it is the best place for you to live and raise children if applicable.
Location can also affect personal preferences such as quality of life, access to transportation, local taxes, population exodus (if severe) influx, etc. Negotiating higher prices may be possible due to road improvements or other developments in the area, which will increase its overall value. Your idea of what is important when looking for a house should be determined by where it is located, meaning researching the area extensively before making any decisions is key.
Key Factors to Consider When You're Ready to Buy a House in Florida
When deciding to purchase a property in Florida, it's important to consider several key factors:
Impact of Location: Find out what types of restrictions or policies the new neighborhood may have. Think about the impact that location will have on your day-to-day life.
Buying With Confidence: Research the house and its history before making any decisions. Make sure you are comfortable with all aspects of the decision before committing.
Researching these key factors can help you make an informed decision when buying a house in Florida so you can be confident in your choice for years to come.
How a Good Real Estate Agent Can Help You Find the Perfect Home
Once you are ready to buy a house in Florida, it's important to find the right agent to help you find and decide on the perfect home. They can help narrow down your search and assist in finding a great home in the right location. This is just as important as finding the right house itself.
A good real estate agent will be able to guide you away from neighborhoods that may suffer the most severe declines due to factors such as being near a busy road or very close proximity to industrial areas. An experienced professional can also help you decide whether one neighborhood is better than another for your particular needs and desires.
Avoiding the Pitfall of Buying a House Without Considering the Right Location
It's important to consider the location before making any decisions on a home, or you may find yourself regretting it down the line. Before buying, consider how different times of day, commercial development, and privacy policies may impact your living experience.
Factors like moving to a new area and potential severe declines in property value should be taken into account. Additionally, considering future buyers and whether they will have children is also important in deciding where to buy.
Like home, it pays off to research the area thoroughly before signing any documents.
Conclusion
You've done your research, and you're ready to buy a house in Florida. With the help of a good real estate agent, you can avoid the pitfalls of choosing an unsuitable location and find the perfect home that suits all your needs.
It's an exciting time, and with just one decision, you'll have a place to call 'home' for years to come—so choose wisely! Your choice is literally like finding a needle in a haystack; it may seem impossible, but with careful planning, dedication, and hard work, it can be achieved!