How To Buy A House Without A Downpayment in 2023 – A Guide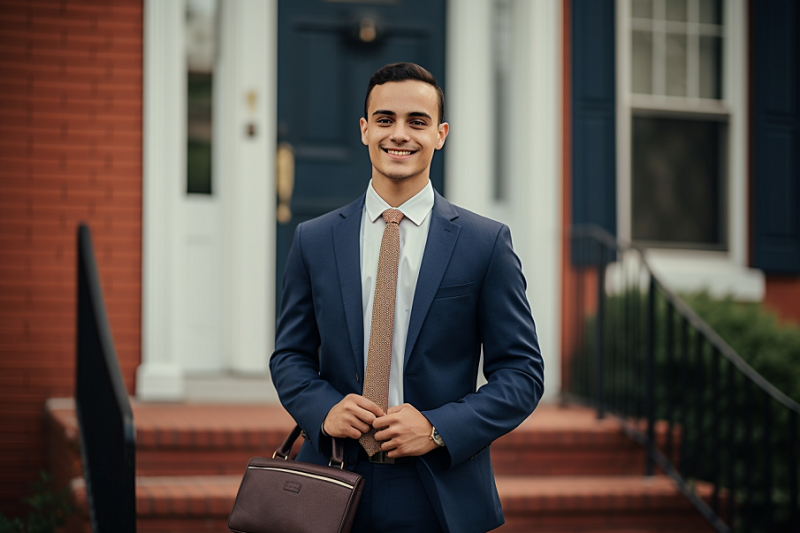 Buying a house without a downpayment may seem impossible, but it is achievable with the proper knowledge and assistance.
With so many barriers to home ownership, potential buyers can feel overwhelmed; however, some strategies can help make this dream a reality.
This article will provide insight into purchasing a property without investing in up-front costs.
Real estate financing consultants have decades of experience, which allows them to understand the complexities of obtaining loans for their clients – regardless of the size of their budget or credit rating.
Understanding available options and resources is key to ensuring prospective homeowners succeed in achieving their goal of owning an abode.
Overview Of Buying A Home With Little To No Money
Buying a home without a down payment is possible for many prospective buyers. Various loan programs are available to assist first-time and experienced homebuyers in obtaining a payment loan with low down payment requirements.
The Federal Housing Administration (FHA) and the United States Department of Agriculture (USDA) offer loan options that may require little or no money upfront from the buyer. The FHA Program provides an opportunity for individuals looking to buy their first home with as little as 3.5% of the purchase price as a down payment requirement. This mortgage type can be especially beneficial to those who have saved up funds but lack enough for a traditional 20% down payment required by most lenders.
Additionally, some state housing finance agencies provide grants and loans specifically designed for qualified consumers seeking assistance with home buying. To qualify for these home programs, potential buyers must meet specific income limits, credit score thresholds, and other criteria established by each lender or agency.
All applicants must understand what they must do to ensure eligibility before applying for one of these exceptional financing opportunities. Home buyers should also consider consulting with a reputable financial professional specializing in real estate financing to decide which program best fits their needs and goals when purchasing a property.
Understanding Your Credit Score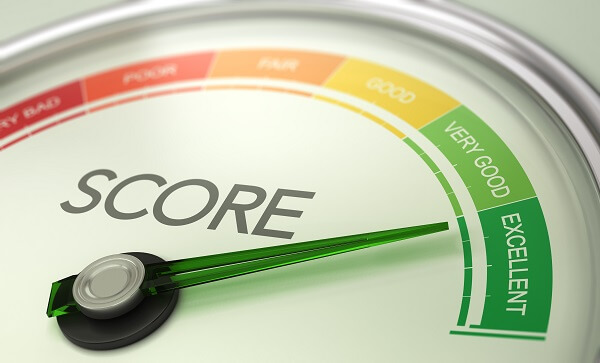 A credit score is like a fingerprint; it's unique to each individual, and no two are exactly alike. A good credit history can open up many doors, including the opportunity to finance a home without putting down a substantial payment upfront. Prospective homeowners need to understand their credit rating requirements.
When considering loan options, lenders typically look at payment history and available assets when evaluating one's ability to repay the loan amount. To be approved for most types of mortgages, individuals will need a minimum credit score that meets specific criteria.
For example, FHA loans require borrowers to have a 580 or higher credit rating to qualify for any mortgage with a 3.5% downpayment and closing costs covered by seller concession or gift funds from family members. Those who cannot meet this requirement may still be able to purchase if they can provide alternate forms of financing, such as cash reserves on hand and additional mortgage payments over the required principal and interest rate payments associated with their loan amount.
Potential buyers must assess all their financial resources before shopping for a home so they don't take out more debt than they can handle in terms of monthly payment and closing costs based on their current income level and other obligations they may already have.
Additionally, understanding what kind of loan you are eligible for ahead of time will help determine how much money you need upfront – whether that means covering some or all your costs at closing or making an initial downpayment depending on the loan type selected – so there aren't any surprises once you begin working through the details with your lender.
Mortgage Options For Low Down Payments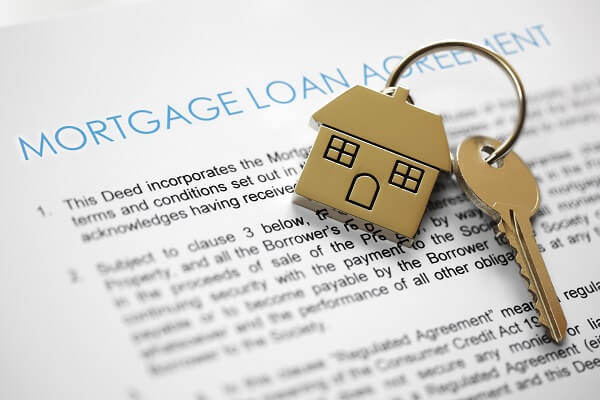 Mortgage options exist for homebuyers who don't have any money upfront to purchase the property.
The USDA Rural Development Loan offers 100% financing on qualifying homes located in rural areas of America. A closing cost may be required, but it can be financed as part of the loan amount if necessary.
Alternatively, a Conventional loan requires a minimum 3% down payment and allows for flexible terms and conditions depending on credit rating and debt-to-income ratio (DTI). Borrowers with an excellent record of repayment can expect attractive rates from lenders.
Finally, those who qualify for them may consider taking out a Veterans Affairs loan that provides veterans up to 100% financing toward their desired home purchase without requiring private mortgage insurance (PMI) or second mortgages.
In addition to government loans, some private lenders offer programs for low-income earners looking to buy their first home. These programs often assist with grants covering the entire 20% downpayment and certain costs associated with the transaction.
Payment Assistance Programs allow buyers to own a house sooner than they would otherwise be able to afford by offering zero-downpayment solutions tailored specifically to their needs.
FHA Home Loans
Mortgage options with smaller down payments are attractive for those looking to buy a home without money upfront. One of the most popular mortgage options for first-time homebuyers is the Federal Housing Administration (FHA) loan, which offers several payment options with little or no money upfront.
FHA loans also have lower credit scores and income requirements than traditional loan products. The main advantage of these loans is that they offer mortgage insurance protection at a much lower cost than traditional lenders. This allows borrowers to get a mortgage even if they don't have enough funds saved up for a large down payment.
Additionally, the government-backed nature of these loans makes them more accessible to new home buyers who may not qualify for private loans on their own. Loan options offered by the FHA include fixed-rate mortgages, adjustable-rate mortgages, and interest-only mortgages. These can provide flexibility in monthly payments and help borrowers manage their finances over time.
With the right combination of documents and paperwork, anyone can find an affordable way to obtain a home with no money down.
VA Home Loans
VA loans have become increasingly popular among home buyers due to their low-cost or zero down-payment loan options.
The Department of Veterans Affairs offers home VA loans to help veterans and other eligible borrowers finance a home with little money down, even if they cannot afford the traditional 20% down payment.
These loans are designed to support those who would not otherwise qualify for a traditional mortgage loan because of median income levels or credit history.
The most well-known VA loan requires no money out of pocket, providing qualified veterans with 100% financing. This allows them to finance a home with no out-of-pocket costs as long as they meet specific criteria set forth by the government.
In addition to this program, several home buyer assistance programs are available through state governments and private lenders that may provide additional financial resources for veterans in need.
To take advantage of these programs, individuals should work closely with their local housing authority and real estate financing consultant to understand all program requirements and determine eligibility before applying.
With careful consideration and planning, many military personnel and veterans will qualify without having an upfront cost or large deposit requirement.
Home Possible Loans
Home Possible loans include mortgage options available to borrowers with little or no money for a down payment. They may not meet the typically stricter credit requirements associated with conventional mortgages. With these loans, you can buy homes with as little as 3% of the purchase price required in cash.
To qualify for one of these smaller down payment mortgages, applicants must generally have a credit score of at least 580, while some lenders may require higher scores depending on their criteria. The property must also meet specific program requirements, such as being located in an eligible area or having restrictions on the total cost of ownership.
These types of mortgages open up many opportunities for those looking to buy a house without putting too much upfront money into it. Additionally, these loans can be used with other financing methods, such as grants from local governments or utilizing existing home equity to make further payments towards the loan principal.
Conventional Loans
With conventional loans, you can purchase a home without putting down a substantial amount upfront since many lenders now offer low down-payment mortgages for those who qualify. Freddie Mac loans are one example of such an opportunity, allowing borrowers to buy with little to no down payment.
These types of mortgages require either two percent or three percent down payments depending on your credit score and other factors. Suppose you don't have enough money for a traditional 20% down payment upfront. In that case, options may be available to cover your costs in other ways, such as grants from state housing agencies or private financing companies like Fannie Mae and Freddie Mac.
Many low down-payment home loan products come with special requirements, so it's essential to research and consult a financial advisor before deciding which route is best for you.
Ultimately, however, taking advantage of these more flexible financing opportunities could mean the difference between owning your own home sooner rather than later!
First-Time Homebuyer Programs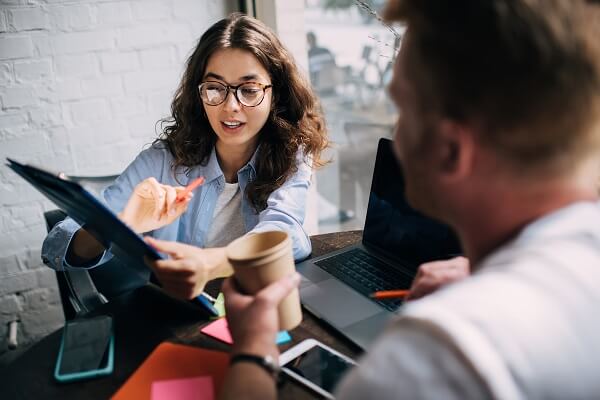 First-time home buyers looking to purchase a house without any down payment have options. Many types of these homebuyer programs exist that require little or no money upfront and offer competitive interest rates for the life of the loan, which means the monthly payment will be less than if you were to pay a large down payment.
One option is to get a VA Loan; these loans do not require any money down and offer competitive rates throughout the life of the loan.
Another option with little to no money upfront is an FHA Loan from the Federal Housing Administration. These loans are designed specifically for low-income households, feature flexible credit score requirements, and allow sellers to cover part or all of your costs at closing.
Finally, many other government-sponsored mortgage programs are available that may fit your situation depending on where you live or work, such as USDA Rural Development Loans, CHFA Mortgages in Colorado, Hawaii Housing Authority Program, and so forth.
These programs provide viable solutions for buyers shopping for their first home but don't have enough savings for a significant downpayment. By taking advantage of one of these programs, it can help make owning your dream home a reality without having to wait until you save enough for a traditional 20% down payment.
Zero-Down Payment Options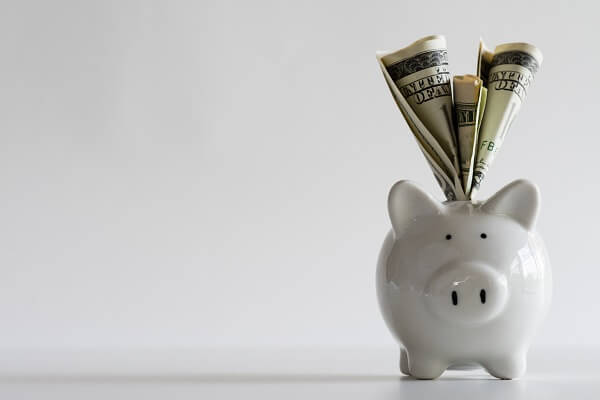 Shopping for a new home can be a daunting task. But it doesn't have to feel like an impossible feat – numerous low and no down-payment options may help you buy the house of your dreams!
With such incredible opportunities to get into homeownership without breaking the bank, let's explore some of these zero-down payment options:
FHA Loans: The Federal Housing Administration (FHA) provides mortgage insurance that allows borrowers to buy homes for as little as 3.5% down.
VA Loan: Through this US government program, veterans and active duty service members can purchase a home with 0% down and even receive funds from the seller to cover costs at closing.
USDA Loans: This loan option is geared towards those in rural areas but don't have much cash on hand – you could qualify for 100% financing through this loan type if you meet specific qualifications set by the United States Department of Agriculture.
HomeReady Mortgages: These loans offered by Freddie Mac and Fannie Mae require only 3%, 5%, or 10% down depending on borrower qualifications – they also provide flexible income requirements, which make them attractive options.
These are just four ways out of many that can help you buy a home with minimal or no money upfront– so what are you waiting for? With so many low and no down payment programs available, now could be the perfect time to take advantage of these great offers and finally fulfill the dream of owning your own home for a set price each month!
Payment Assistance Programs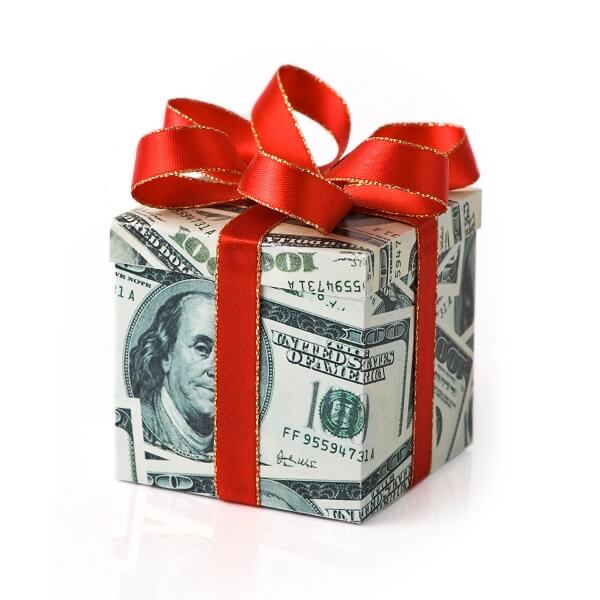 Several programs offer assistance in financing for those wanting to purchase a house with no money or where the amount of money needed for a downpayment is less than 20%. Individuals with lower credit scores may still find themselves eligible for some of these loan programs.
The first step when considering buying a home with little or no money is to get pre-approved by your bank or lender. This will help determine if you qualify, what type of loan you need, and estimated monthly payments and interest rates. Generally, most lenders require applicants to have at least a minimum credit score of 580 even to consider them for approval.
If you're wondering if you can purchase a house without putting any money down, the answer is yes—it's possible! One option could be taking out an FHA Loan with more relaxed criteria for qualification than traditional loans. Another method could involve obtaining a Home Equity Line Of Credit (HELOC). A HELOC allows borrowers who own their property outright to use it as collateral against another loan; this also requires minimal upfront costs. Since the payment is usually less than 20%, it makes homeownership much easier to attain.
| Program | Qualification Requirements | Pros/Benefits |
| --- | --- | --- |
| FHA Loans | Minimum credit rating: 580 | Low closing costs & flexible requirements |
| HELOC | Owning your property outright & good credit history | Use existing equity as collateral & low upfront costs |
| VA Loans | Active duty or honorably discharged veteran | Low or no down payment & no PMI requirement |
Closing Costs And Other Fees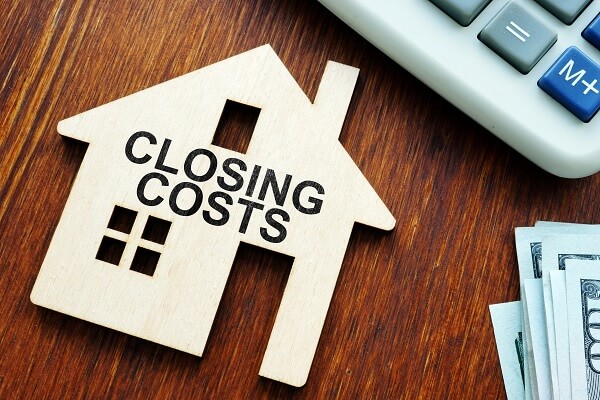 Closing costs can be intimidating, especially when working with a low or no downpayment option. These costs include all the fees associated with purchasing a home, such as title insurance, loan origination fees, survey fees, and more. They can add up quickly, making budgeting for a home purchase difficult. Fortunately, there are ways to minimize or even avoid these fees.
One way to minimize costs at closing is to work with a lender offering a no-cost loan. This type of loan allows the borrower to pay nothing up-front, but the interest rate may be slightly higher than a traditional loan. However, if the borrower can pay the closing costs up-front, the lender usually offers a slightly lower interest rate. This can be a great way to reduce the total cost of the loan and make the purchase more affordable.
Another option is to work with a seller willing to cover the costs at closing. This is a great way to reduce the out-of-pocket cost of the purchase and make it more affordable. In some cases, the seller may even be willing to offer a credit to the buyer to help cover them.
Ultimately, various options exist to minimize or even avoid closing costs with a low or no downpayment. Working with a lender that offers no-closing cost loans, negotiating with the seller to cover the costs, or asking for credit from the seller are all viable options. You can purchase a more affordable and realistic home by exploring these options.
Financing Options For Veterans
Veterans can access various financing options when purchasing a home without a down payment.
One option is the VA loan, which has no minimum down payment and limits closing costs. The VA also offers veterans an Interest Rate Reduction Refinancing Loan that may lower their monthly payments or enable them to pay off their mortgage faster.
Another option for veterans is the HomeReady Mortgage from Fannie Mae, which permits qualified borrowers to finance up to 97 percent of the purchase price with limited out-of-pocket expenses.
Navy Federal Credit Union offers 100 percent financing with its HomeBuyers Choice program for military and family members eligible for credit union membership. This program does not require private mortgage insurance or additional fees, making it an attractive choice for many veteran buyers.
Other alternatives are available for those wanting more flexibility in terms of repayment plans, such as adjustable-rate mortgages and interest-only loans. These allow borrowers to select various repayment options depending on their individual needs while benefiting from no cash out-of-pocket requirements.
Additionally, some lenders offer special programs tailored to meet the unique needs of veterans seeking to buy a house without making a large initial investment.
Tips For Buying A Home With Little To No Money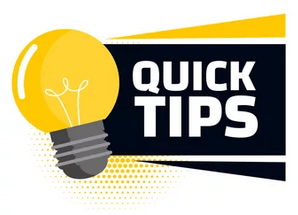 Financing a home can be challenging for many prospective buyers, especially if they lack the funds to make a down payment. For veterans and active-duty military members, several options are available that don't require any money upfront. According to the Department of Veterans Affairs (VA), over 2 million home loans have been issued in 2023 alone.
For those who cannot access these special financing arrangements, purchasing a home without a downpayment is still possible with careful planning and strategizing.
Here are some tips for buying a house without putting any money down:
Look Into State Or Local Assistance Programs – Many states offer housing grants to help low-income individuals purchase their first homes. Researching your state's requirements and eligibility criteria could uncover an opportunity for you to get financial assistance toward your purchase.
Consider Government-Backed Mortgage Products – FHA and USDA mortgages do not require borrowers to put money up front. These loan types allow lower-income earners to qualify while providing more relaxed credit requirements than traditional lenders often demand.
Utilize Gift Funds – If you have family members or other people willing to contribute financially towards your home purchase, this could be used as part of the required 20% down payment on conventional loans or even wholly cover it depending on certain circumstances. Make sure you understand all the rules and regulations associated with using gifted funds during a real estate transaction before doing so, however.
With patience, research, and good financial habits, anyone should be able to find ways to buy a house without having thousands of dollars saved up beforehand. It may take time, but homeownership dreams can become a reality with hard work and dedication!
Unlock the Possibility of Homeownership – Even Without a Downpayment!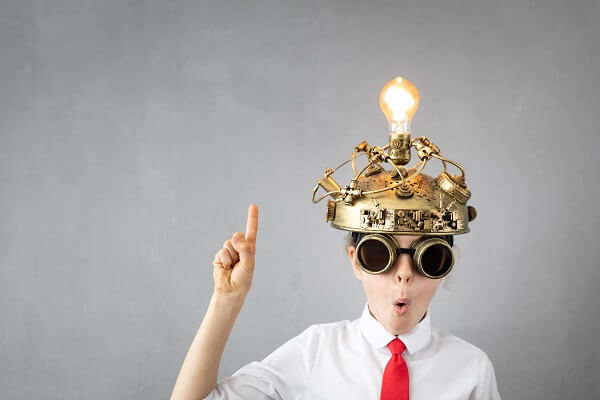 Home buying can be daunting, especially for those with limited funds. However, many options are available to help buyers secure financing and purchase the home of their dreams.
With careful research and planning, it is possible to find mortgages that require little or no downpayment. It's like searching for a needle in a haystack – but if you look hard enough, you'll find what you need!
By understanding credit scores, researching loan programs such as FHA and VA loans, exploring payment assistance programs, and considering other costs associated with purchasing a home, buyers will be well-prepared to finance their dream house without breaking the bank.
For more great tips and tricks about financing your next home, please visit GatorRated.com.