How To Buy A House With VA Loan in 2023 – VA Home Loans
Are you a veteran or an active-duty service member looking to purchase a home? You may be eligible for the VA Loan program, which can make it easier and more affordable for you to buy a house.
A VA loan offers benefits such as lower interest rates and no down payment requirements, making it possible for veterans and service members to own their dream homes.
In this article, we'll walk you through the VA loan process and requirements in detail. We'll discuss the requirements, loan limits, how to find the best mortgage lender, the preapproval process, loan amount, and closing procedures.
Understanding VA Loan Eligibility
Are you a veteran or active service member looking to buy a home? Let's see if you qualify right here!
In order to use the VA loan program, veterans must obtain a Certificate of Eligibility (COE) from the Department of Veterans Affairs. The COE proves that the borrower meets all of the requirements.
To qualify, veterans must have served on active duty and been discharged under conditions other than dishonorable. Additionally, reservists and National Guard members must meet certain criteria in order to be eligible for this mortgage program.
Once you have received your COE, there are several steps you need to take before buying your new home. You'll likely need to find a lender who works with VA mortgages and provide them with your COE and other documents related to your current financial situation.
After being approved by the lender, you can search for homes within your budget that meet certain criteria set forth by the VA criteria. Once an offer is accepted on the house, you may be approved for an amount based on factors such as income level and any potential debt obligations.
With these details in hand, it's time to close on your new property and move into your dream home!
VA Home Loan Program Requirements
If you want to buy a home using a VA loan, there are certain criteria that must be met in order for the Department of Veterans Affairs (VA) to guarantee the loan. All lenders who offer these loans must follow the guidelines set forth by the VA.
To get a VA loan, you need to meet specific requirements and have your Certificate of Eligibility (COE). This document proves that you qualify and is issued by the Department of Veterans Affairs after it has reviewed your service record.
If you meet all these criteria, then it's time to start looking for a lender who will help you through the process and make sure everything goes smoothly. Your chosen lender will review your credit history and income level as part of their evaluation process before they approve or deny your application. The lender may also require an appraisal from an appraiser approved by the Department of Veterans Affairs before they issue preapproval on your application.
Once all these steps have been completed, it's time to submit all documents needed for closing and finalizing your purchase. Following these guidelines ensures that all parties involved understand what is involved in getting approved for a VA loan so no surprises arise during or after closing on your new home.
VA Loan Limits and Loan Benefits
Getting approved for a VA loan can be incredibly rewarding, with multiple benefits and no limit on the amount you can borrow. The program is designed to help veterans purchase homes with favorable terms and conditions.
Before applying, it's important to understand the loan limits and benefits associated with the program. The appraisal process is one of the most important steps in the home purchase process, as it determines the maximum amount of money that can be borrowed. It also ensures that all minimum property requirements are met before closing costs are incurred.
Once a veteran has been preapproved by a loan officer, they can begin taking step-by-step actions towards obtaining their mortgage. Some actions include submitting financial documents, such as income statements and tax returns, to verify you qualify; completing credit checks; appraisals; and signing closing documents at an escrow or title company.
VA loans offer several advantages over conventional loans, including lower interest rates, no down payment requirement, no private mortgage insurance (PMI) requirement, fewer closing costs due to sellers being responsible for some fees typically paid by buyers in other mortgage programs, and more flexible qualifications compared to traditional loans. Additionally, since there is no hard cap on how much you can borrow through this program – unlike conventional mortgages – veterans who qualify may be able to take out larger loans than what would otherwise be available through other types of financing options.
Find the Best Mortgage Lender for VA Loans
The VA loan process is quite different from conventional loans and requires an understanding of loan eligibility requirements. So, when searching for the best mortgage lender, look for one with experience.
A step-by-step guide to finding the perfect mortgage lender begins with researching lenders that offer competitive rates and customer service. Once you've narrowed your choices, read reviews from other customers who have used their services.
You should also get pre-approved by your chosen lender before house hunting so that you know exactly how much home you can afford. During this process, they will order a VA appraisal to determine if the property meets their standards and is worth the amount requested.
Afterward, they will provide closing instructions that explain what documents are necessary to complete the loan closing process. When following these steps carefully and thoroughly, you'll be able to find a reputable mortgage lender to provide you with an efficient and successful VA purchase experience!
VA Loan Process and Preapproval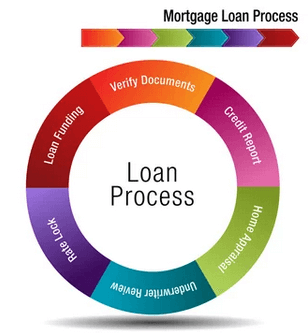 Gain a better understanding of the mortgage process and get pre-approved to make sure you know what you can afford.
The VA loan procedure is straightforward and easy to understand, with a step-by-step guide that will help you navigate your way to homeownership.
Educating yourself on the loan benefits available and the different loan types available is essential in getting pre-approved.
After you've been pre-approved for the loan, familiarizing yourself with the VA's minimum property requirements is also important. This ensures that any home you purchase meets all of the necessary criteria for approval.
Once these steps are taken, it's time to begin your journey into homeownership by following through with each step in buying a house.
From finding an agent and making offers to closing on your new home, there are several components that go into obtaining a life of stability during your life on the loan.
You can use your VA eligibility in many ways, whether it be refinancing or purchasing real estate. Qualifying for your own personal mortgage is critical to achieving success.
VA Loan Requirements and Types
You'll be surprised at the hoops you have to jump through when it comes to getting that dream property – but don't worry, we've got you covered with all the info on what's required and what type of loan fits your needs!
A VA loan offers many great benefits for home buyers, including a guarantee that protects you from loan loss. There are certain requirements that must be met in order to qualify, such as a home appraisal and proof of sufficient income.
Additionally, these types of loans are typically processed faster than other types of loans due to an expedited process. The types of loans available through the VA include VA-backed loans, Adjustable Rate Mortgages (ARM), Fixed Rate Mortgages (FRM), and Interest Only Mortgages (IOM).
Loan terms, interest rates, and fees vary depending on the type of loan selected. Every loan must be originated by an approved lender so it's important to review all options carefully before selecting one. Lastly, some lenders may require additional paperwork, such as home repairs or credit reports prior to closing if they believe there are any risks associated with buying and selling a house.
Get Preapproved for a VA Loan
Gaining pre-approval is an essential step in your home-buying journey, and you'll be glad to know that the process can be made simpler with the right information.
Before you start with the VA loan process, it's important to ensure you're ready to buy. Evaluate your finances and make sure that you have enough buying power for a home.
Part of the process includes determining your full loan entitlement. This will show you how much money you can borrow from lenders backed by the Veterans Affairs Department. You'll need to provide documentation such as income verification, employment history, credit reports and statements, bank account information, tax returns, and other documents required by the lender.
Once all these documents are submitted and approved by the lender, they will issue a Certificate of Eligibility (COE).
Home inspections are also important before finalizing your loan. Make sure that no major repairs or renovations are needed on the house before signing any contracts or agreements.
The final step is closing on your loan, where all terms of your loan, including the interest rate and repayment plan, will be finalized for borrowers. With these steps completed, you'll be closer to owning a new home!
VA-Backed Home Loan Amount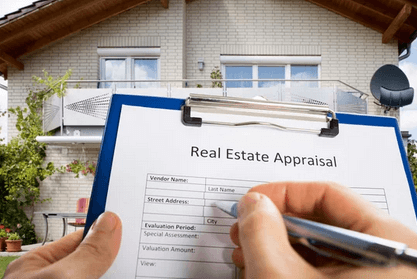 You can borrow up to 100% of the home's value with a VA-backed loan, making it a great option for those looking for a new home. In fact, around 707,107 loans were backed by the Veterans Affairs Department last year alone!
If you're ready to buy a home, there are several things you should know about VA-backed mortagae amounts:
Costs and Loan Information: Scheduled loan closing costs are usually lower than conventional mortgages and require no down payment or private mortgage insurance (PMI). Loans also require that veterans be able to cover any remaining balance after the VA pays its share of the loan.
Best VA Mortgage Options: Understand all minimum property requirements before applying to ensure your loan is approved. That includes ensuring your credit score is sufficient, and your current income covers your mortgage payments.
Defaulting: Be aware that if you default, not only will it damage your credit score, but Veterans Affairs can repossess and sell off any collateral used as part of the original agreement. Therefore, it's important to determine how to get the best VA mortgage for yourself or a family member.
House Hunt and Appraisal Process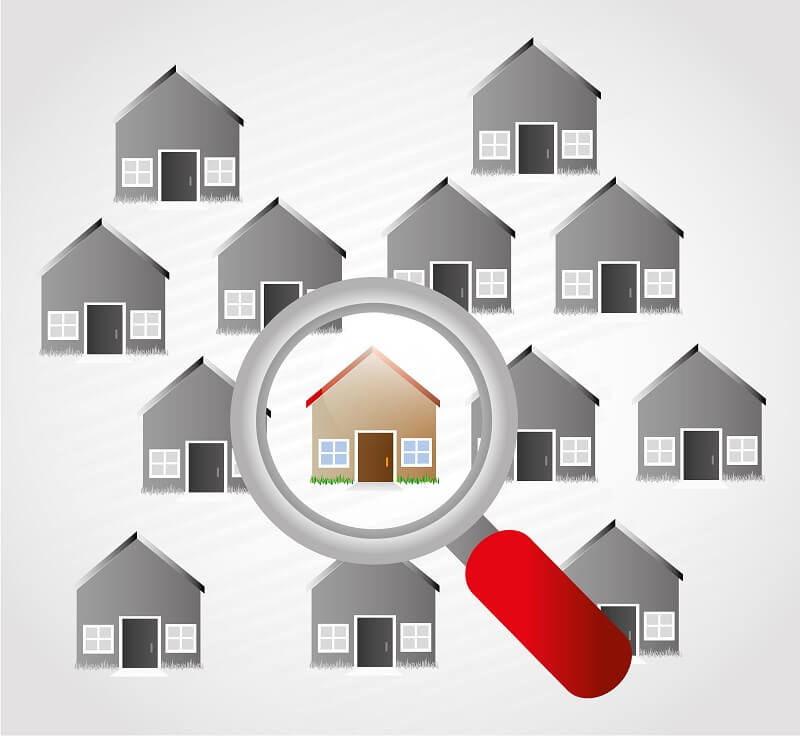 Once you've completed the loan application process and have been approved, it's time to start house hunting for your VA-backed loan. You'll need to begin by finding a real estate agent who is knowledgeable. The right real estate agent will be able to guide you through purchasing a home with a VA-backed loan.
Before you even start looking at homes, understand what kind of home is covered under the program. Not all homes qualify for the VA-backed mortgage program, so you must know what properties are acceptable before beginning your search. Additionally, once you've found a property that meets all requirements, you must have an appraiser inspect the property to ensure its value matches up with what you're paying for it. This step is essential in ensuring your VA-backed home purchase goes as smoothly as possible.
Loan Closing and Move-In with a VA Loan Program Offer
The loan closing process is managed by a title company or settlement agent who will handle all the paperwork needed to transfer property ownership from the seller to you. During this time:
You'll need to provide your Certificate of Eligibility (COE) that proves that you've paid off any prior loans using funds from this new loan.
The lender will review all documents, order an updated appraisal and credit report, verify your employment history and income, arrange for property hazard insurance coverage, and other details related to finalizing the transaction.
Once all documents are signed and finalized, you can officially close on the house and begin preparing for move-in day!
Conclusion
Congratulations! You did it! Buying a house with a VA loan is a great way to make homeownership more accessible.
Not only do you get the benefit of no down payment, but VA loans also offer competitive interest rates and flexible terms. Plus, you don't have to worry about paying private mortgage insurance or having to meet strict credit score requirements.
As one veteran put it, "It felt like I was given an extra gift on top of my service for our country."
Now that you know the process, you're ready to start your journey toward homeownership.
Check out the articles on GatorRated.com for further advice.