How to Buy a House With FHA Loan in Florida in 2023: A Guide
Have you ever dreamed of buying a house in Florida but weren't sure how to get started? With an FHA loan, it's possible to make your dream a reality!
Learn the basics of securing an FHA loan and gain insight into the differences between conventional and FHA loans.
Get all the information you need to know about finding the best FHA loan program for your situation, applying for one, and comparing current mortgage rates.
It's time to take control of your future and make homeownership a reality!
Key Takeaways
FHA loans have lower credit scores and down payment requirements compared to conventional loans, making them a good option for first-time home buyers in Florida.
It is important to understand the differences between FHA and conventional loans, such as the requirement for mortgage insurance premiums and loan limits.
Research and preparation are crucial when applying for an FHA loan in Florida, as documentation and eligibility requirements must be met.
Exploring different types of FHA loans, such as fixed-rate and adjustable-rate mortgages, can help determine the best option for individual needs.
Understanding the Basics of an FHA Loan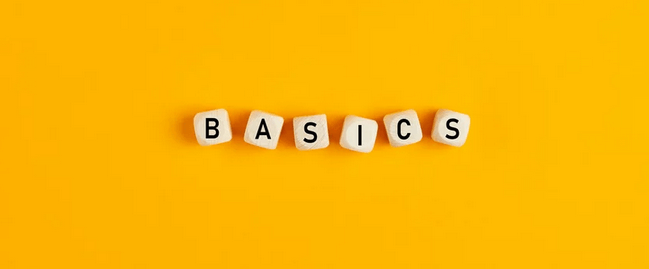 Understanding the basics of an FHA loan is the first step to buying a house in Florida with this type of loan.
An FHA loan is backed by the federal government and administered through the Federal Housing Administration.
Certain requirements must be met before you can apply for an FHA loan, such as having a minimum credit score and meeting specific income requirements.
Additionally, there are limits on how much money you can borrow, called loan limits.
It's important to understand these regulations before applying for an FHA home loan so you know what kind of budget you need to work within and what documents will be required in order to meet the criteria for getting approved.
Requirements for Securing an FHA Loan in 2023
You'll need to meet certain criteria to secure an FHA loan in 2023. Generally, the requirements fall into four categories:
Loan Type
FHA Lender
Loan Term
Credit Report
For Loan Type, the FHA loan must be used for a primary residence and cannot be a reverse mortgage or vacation home.
You will also need to use an approved FHA lender who is registered with the Federal Housing Administration (FHA).
The maximum loan term is 30 years, but shorter terms may also be available depending on your credit profile.
Lastly, you'll need to provide a credit report that meets FHA standards and demonstrates your ability to repay the loan.
These are all important steps in securing an FHA loan in 2023 according to FHA requirements.
The Differences Between FHA and Conventional Loans
Comparing FHA and conventional loans can be confusing, as there are many differences between the two. Here are three key distinctions:
With FHA loans, you must pay a mortgage insurance premium (MIP) to the Department of Housing and Urban Development (HUD). Conventional loans do not require such an additional fee.
You can get an FHA loan with a lower down payment than is required with conventional loans.
The credit score requirement for an FHA loan is typically lower than that needed for a conventional loan.
Overall, it's important to compare both types of loans and their features in order to make an informed decision when getting ready to buy a house with an FHA loan in Florida.
How to Successfully Apply for an FHA Loan
Applying for an FHA loan can be complex, but with the right preparation and guidance, you can successfully navigate your way to homeownership.
Before submitting an application, it's important to determine the loan amount you qualify for and the type of FHA loan that suits your needs. Generally speaking, those with lower credit scores may opt for an FHA-insured loan as these loans require little or no down payment.
Once you have secured the necessary funding, you'll need to apply for an FHA home mortgage to secure a monthly mortgage payment that fits your budget.
With patience and research, you can make sure that applying for an FHA loan is a rewarding and successful experience!
Exploring Different Types of FHA Loans Available
When considering a home purchase, exploring the different types of FHA loans available can help you determine which option best suits your needs. The most common FHA loan is the fixed-rate mortgage, but there are also adjustable-rate mortgages and other loan programs available.
Here's a breakdown of the key loan options:
Fixed Rate Mortgage: A mortgage with an interest rate that remains constant over time.
Adjustable Rate Mortgage: A mortgage that allows the borrower to adjust their loan terms over time.
Other Loan Programs: Government-backed programs such as VA or USDA loans often have more relaxed eligibility requirements than an FHA financing option.
No matter which type of FHA loan you choose, it's important to understand all eligibility requirements before applying for any home loan.
Key Features of FHA Mortgages and Their Benefits
FHA mortgages have several key features that can provide borrowers with significant benefits.
A major advantage of FHA loans is the interest rate, which may be lower than conventional mortgage rates.
Furthermore, FHA loans may require a smaller down payment than other loan programs and provide more flexible credit qualifications for borrowers.
Additionally, the FHA program requires an annual mortgage insurance premium to be paid by the borrower as well as an upfront premium at closing.
To learn more about these key features and their advantages, speak to your loan officer who will be able to explain how they apply to you.
Understanding FHA Loan Limits and How They Impact Borrowers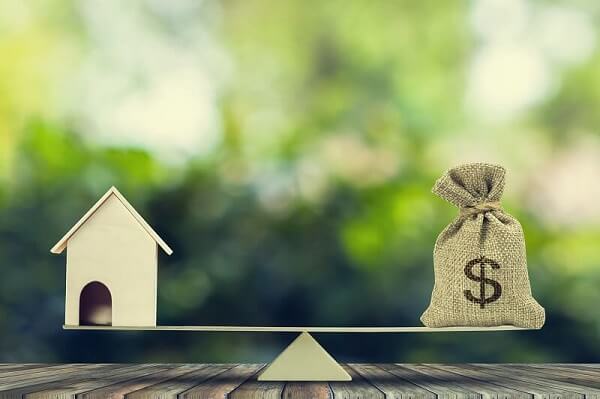 Understanding FHA loan limits and how they impact borrowers can be crucial to getting the best mortgage rate. When considering a home purchase with an FHA loan, potential borrowers should keep in mind the amount of the down payment. This is typically lower than many other types of loans. Additionally, they should consider the amount of student loans that must be accounted for when applying for the loan. Lastly, it's important to note the maximum loan amount allowed in each geographic area, which varies from state to state.
FHA loans are very attractive to those looking to buy a home because they allow users to borrow more money relative to other types of mortgages. Knowing the FHA loan limits can help you determine if using an FHA loan is a viable option for buying your dream home.
The Role of FHA Mortgage Insurance in Your Loan
Getting an FHA loan means you'll have to pay mortgage insurance, which can add to the cost of your loan. The Department of Housing and Urban Development (HUD) requires that all borrowers on FHA loans must pay for FHA Mortgage Insurance as part of their loan agreement. This helps protect lenders in case a borrower defaults on their loan.
FHA Mortgage Insurance is generally more expensive than Conventional Loan insurance, but it also provides greater flexibility in terms of loan amounts and credit standards. Understanding the role this type of insurance plays in your particular FHA Loan will ensure that you are able to properly budget for any additional costs associated with obtaining an FHA Loan Limit.
Identifying the Right Loan Type for Your Needs
Now that you understand the role of FHA mortgage insurance in your loan, it's time to identify the right loan for your needs. When choosing an FHA loan, there are several types of loans available and requirements vary depending on the type.
Here is a list to help you make the right decisions:
Review all FHA loan options and decide which one best fits your financial situation.
Research and understand the different requirements for each type of FHA loan application.
Compare interest rates offered by various lenders to find the best deal for you.
Essential Guide for First-time Home Buyers on FHA Loans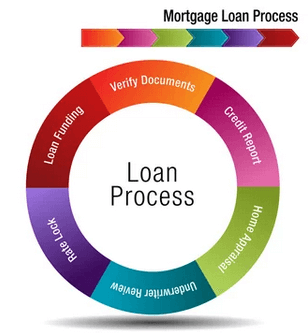 For first-time home buyers, an FHA loan can be a great way to make the process of buying a home easier. FHA loans are backed by the U.S. Department of Housing and Urban Development (HUD) and offer lower credit score requirements and lower down payment options than other types of mortgages. Additionally, if you already own a home, you may be able to use an FHA loan to tap into your existing home equity for financing. The key is understanding the guidelines behind this type of mortgage and deciding if it's right for you.
| Pros | Cons |
| --- | --- |
| Lower Credit Score Requirements | Higher Mortgage Insurance Premiums |
| Lower Down Payment Options | Limited Property Types |
| Tap into Existing Home Equity | Limited Loan Amounts |
Familiarizing yourself with these pros and cons will help ensure that an FHA loan is the right choice for your situation – allowing you to take advantage of favorable FHA mortgage rates without taking on more risk than necessary.
How FHA Loans Work: A Comprehensive Guide
Understanding how FHA loans work can help you determine if they're the right option for your situation.
An FHA loan is a mortgage that is insured by the Federal Housing Administration, which allows borrowers to get into a home with less stringent credit requirements and a lower down payment than traditional mortgages.
The life of the loan is usually 30 years.
Borrowers must meet certain credit requirements and have a maximum debt-to-income ratio.
New FHA loans are typically more expensive due to their insurance premiums.
FHA loans are insured by the government, meaning they provide added security for lenders. This makes them an attractive option for first-time homebuyers who may not have the necessary funds to make a large down payment on a conventional loan.
Ultimately, an FHA loan can be used to buy any type of property as long as it meets all of the criteria set forth by the lender.
Choosing the Best FHA Loan Program for Your Situation
Choosing the right FHA loan program for your situation can be tricky, so it's important to take the time to evaluate all of your options. An FHA loan is a government-backed mortgage insured by the Federal Housing Administration (FHA). It helps people with lower incomes and credit scores purchase homes. Depending on the type of home you're looking to buy, there are different loan requirements. To help make home-buying more affordable, FHA loans also come with mortgage insurance premiums that protect lenders in case of default.
| Loan Type | Maximum Loan Amount |
| --- | --- |
| Single Family Home | $314,827 |
| 2-4 Unit Property | $605,525 |
| Condominiums & Planned Urban Development (PUD) | $726,525 |
Evaluating all of your options is key when choosing an FHA loan program that will best suit your needs.
Getting Approved for an FHA Home Loan: A Step-By-Step Guide
Making the transition from choosing the best FHA loan program to getting approved for one is an important step. You need to make sure you meet all of the requirements and follow the guidelines set by FHA. Here's a step-by-step guide on how to get approved:
Check your credit score requirements: The minimum score needed for an FHA loan is 500, but most lenders will require a higher score than that.
Calculate your maximum loan balance: To determine what you're eligible for, use the FHA guidelines and calculate your total debt-to-income ratio (DTI).
Meet payment requirement: To be considered for approval, you must demonstrate that you can afford your monthly payments with proof of income and other financial documents.
FHA Guidelines and Their Impact on Your Loan Application
FHA guidelines can have a big impact on your loan application, so it's important to be aware of them. An FHA loan is a government-backed mortgage that makes home-buying more accessible for individuals and families who may not qualify for a conventional loan. These loans allow buyers to put down as little as 3.5 percent on their home purchase while FHA insures the loan, making it easier for lenders to approve the borrower's application.
When compared to a conventional loan, FHA loans offer lower monthly payments and lower down payments, which is why they are one of the most popular types of mortgages available today.
Comparing Current FHA Mortgage Rates and Their Impact on Your Repayments
Comparing current FHA mortgage rates can have a major effect on your repayments. Whether you're eligible for an FHA loan or are looking to refinance an existing FHA loan, understanding how FHA loans work and the different types of loans available is key to finding the best rate.
Here's what to consider when comparing FHA vs. other mortgage options:
FHA Loan Limits: HUD sets and updates limits for each state, so be sure to check for changes in your area.
Interest Rates: Compare fixed-rate and adjustable-rate mortgages before making your decision.
Down Payments: Consider the down payment requirements as well as any extra fees associated with different loan options.
Conclusion
By researching the different kinds of FHA loans available and understanding the requirements for each, you can make an informed decision about which loan is best for your situation.
With a clear understanding of what's needed to get approved, you'll be well-positioned to successfully apply for an FHA loan in Florida.
From there, compare rates and terms to find the best deal that meets your needs — and soon enough, you'll have the keys to your dream home in hand!
If you have additional questions or would like more articles like this, please head over to GatorRated.com.