How To Buy A House On Limited Income in 2023 – A Full Guide
The best things in life are free – but the second-best comes with a price tag.
Buying your own home is one of those 'second-best' experiences that require significant investment. However, if you're on a limited income, it doesn't mean achieving homeownership has to be out of reach.
As an affordable housing consultant, I'm here to help prospective buyers through their house hunt and advise them even when funds are tight.
Here's what potential homeowners need to know about purchasing a house on a limited income.
Qualifying For A Home Loan
Qualifying for a home loan can be daunting, especially for buyers with low incomes. Fortunately, several different loans can help individuals and families purchase a home with low-income mortgages.
For first-time home buyers, the key to qualifying for a mortgage is understanding the best loan program for your situation. Many lenders offer special programs designed for people with lower incomes or credit scores as low as 500.
Additionally, some local governments provide payment assistance when applying for these types of mortgages. It's essential to research each kind of loan thoroughly before moving forward – consult an expert in affordable housing or speak with a mortgage lender about all your options and their respective income requirements.
This way you'll have the information necessary to decide which one is right for you!
Understanding The Costs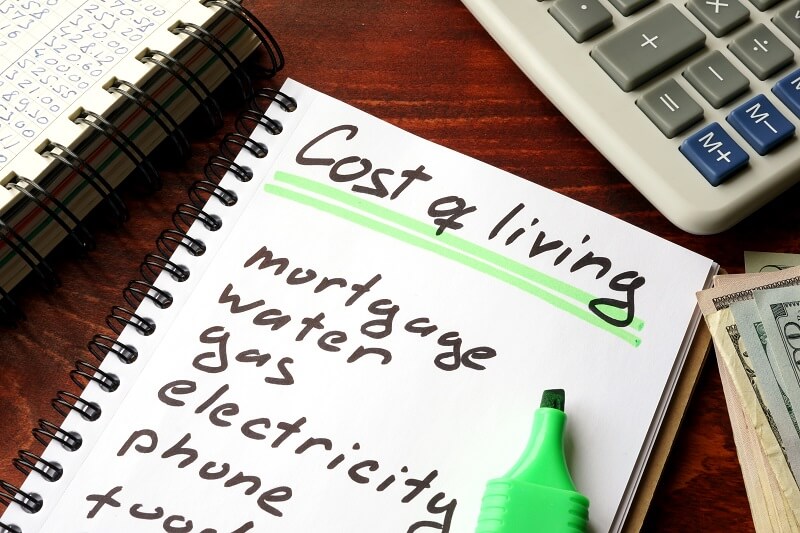 After taking the first crucial step of understanding how to qualify for a home loan, it's time to shift focus onto one of the most critical aspects of buying a house on limited income: comprehending the costs.
To help make this process easier, think about it like an equation; when looking into for a home, your monthly mortgage payments and closing costs are determined by three factors-your credit score, the loan type you choose, and potential interest rate.
When trying to buy a house on a low income, having decent credit is essential to be approved for a mortgage. The higher your credit score is, the better chance you have of gaining access to loans with lower interest rates that can make all the difference when it comes time to pay off your monthly mortgage payment. However, if you don't have great credit, other options, such as USDA or VA loans, could still work out in your favor.
No matter what kind of loan you pursue, always research whether state or local governments offer additional programs, as they may provide support during closing cost season. These types of government assistance could potentially lead to even more savings over the life of your loan!
Remember that every situation varies depending on financial circumstances, so take caution before jumping headfirst into anything without doing due diligence beforehand.
Being mindful about where the money goes throughout this entire journey will go a long way toward helping you successfully buy a home on a limited income.
Loan Options For Low-Income Buyers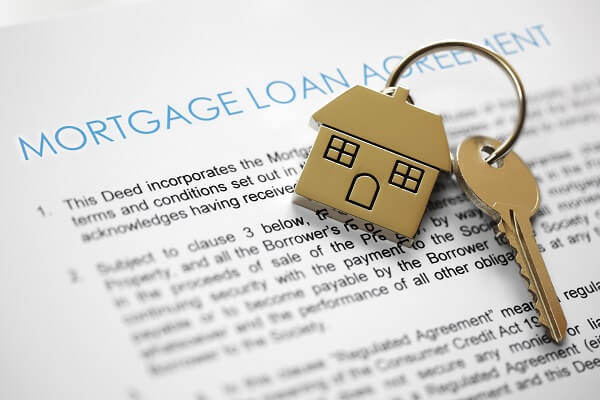 Low-income home buyers have several loan options available to them.
For example, a Federal Housing Administration (FHA) Loan is one of the most popular mortgage programs for low-income folks and can be used by first-time home buyers or those who've owned it before. These loans are federally insured and backed by the government, making it easier to get approved even with lower incomes.
Home Possible Mortgages from Freddie Mac offer similar benefits as FHA loans but may require higher down payments depending on your income level.
Another great option for low-income earners is Good Neighbor Next Door program, which allows specific individuals working in education, law enforcement, firefighting, and emergency medical services to buy homes at 50% off their appraised value if they live in the same area for three years following their purchase. This makes homeownership much more accessible for those struggling financially.
Finally, multiple grants can help cover closing costs of getting a mortgage. It's important to research all these options carefully, as each has its requirements based on income levels in your targeted area.
With careful financial planning and assistance from experienced mortgage professionals, finding an affordable way to become a homeowner is possible despite limited resources.
USDA Loan
Purchasing a house on a limited income can be pretty daunting. However, several loan options are available to help low-income buyers achieve this goal.
One of the most popular is the USDA Loan, which stands for the United States Department of Agriculture. This loan offers many advantages to eligible low-income buyers who want to secure a home.
The USDA Loan program is ideal for households with an annual income that falls below specific guidelines set by the U.S. government. It also offers assistance with payment costs associated with purchasing a property in rural areas and helps with rehabilitation projects if needed after being approved for the loan itself.
What makes the USDA Loan attractive is its flexibility regarding down payments; borrowers may qualify for a no-money-down option or even up to one hundred percent financing depending upon their credit score and other factors. This makes it easier for those with limited funds to fulfill their dream of owning a house without worrying about coming up with large amounts of cash upfront to make such an investment possible.
VA Loan
VA loans are an excellent option for low-income borrowers.
One advantage of the VA loan is that no income limits are established for eligibility, and buyers can gain approval with as low as a 500 credit score.
Furthermore, VA mortgages do not require minimum income like other loan types.
Buyers benefit from having zero down payments required on their mortgage purchases when utilizing a VA mortgage.
This helps make it easier for those who have limited funds available to them when purchasing a house.
Additionally, monthly payments of those using this loan type may be lower than they would experience with other financing options due to the flexibility these loans offer.
The bottom line is that for many buyers looking to buy a property with limited resources, getting a VA loan could be just the ticket needed to achieve their dreams of homeownership without breaking the bank:
No money down
Low credit scores accepted
Flexible payment plans are available
With such favorable terms and conditions, it's easy to see why so many low-income borrowers opt for this particular option when considering how best to finance their new homes.
FHA Loan
An FHA loan is like a reliable old friend who's always there when you need them. It's one of the most popular types of loans for those on a low income because it provides greater flexibility with lower down payment requirements and lenient credit guidelines.
Let's take a closer look at what an FHA Loan entails:
| Feature | Description |
| --- | --- |
| Conventional Loan | Provides up to 20% downpayment; minimum 580 credit score required. |
| FHA Loan | No maximum limit requirement; 3.5 % minimum downpayment; 500-580+ credit scores accepted (depending on lender). |
| Mortgage Insurance | No maximum limit requirement; 3.5 % minimum downpayment; 500-580+ credit scores accepted (depending on the lender). |
The Department of Housing and Urban Development (HUD) offers low-income home mortgage options, which helps buyers purchase homes in eligible rural areas without putting any money down or obtaining approval for a mortgage. HUD also has many other programs specifically designed to help low-income people obtain affordable housing opportunities they may not have otherwise been able to access.
Ultimately, if you're trying to purchase a house on a limited income, researching all your options is vital to choose the best type of loan for your financial situation and needs.
Good Neighbor Next Door Program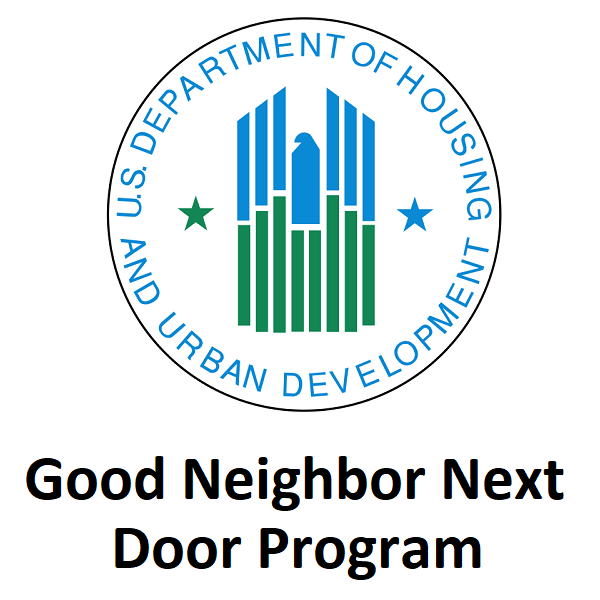 Are you a buyer with a scarce income who wants to buy a home? You're in luck because many home loan programs can help you purchase your dream property. Even if you have a credit score as low as 580, someone with low income can make down payments as low as 3% and even pay monthly payments as low as $500!
The Good Neighbor Next Door program is an excellent option for those needing assistance buying their first home. This program allows buyers to purchase a single-family residence at half the listed price of the house, provided they meet specific requirements regarding occupation and income.
To qualify, applicants must be employed full-time by one of the following: law enforcement officer, firefighter, teacher, or emergency medical technician (EMT). Additionally, applicants must meet income requirements that vary based on location.
This fantastic opportunity makes homeownership achievable for individuals and families with limited budgets. Not only do buyers get access to properties at lower prices, but they also benefit from generous discounts when purchasing HUD homes through this program.
Mortgage Loan Requirements
As an affordable housing consultant, I am here to help you purchase a house on a limited income. Many people believe that buying a home is impossible, but it can be done if you are willing to take the proper steps and understand what requirements need to be met. To ensure success in your journey of purchasing a home with a low income, keep these tips and tricks in mind:
| Tips | Description |
| --- | --- |
| Improve Your Credit Score | Increasing your credit score will make it easier for lenders to qualify you for mortgage loans and better interest rates. |
| Freddie Mac's Home Possible® Program | This program helps borrowers with incomes at or below 80% of their area median income level qualify for low down payment mortgages. |
| Low-Income Home Loan Programs | Borrowers with up to 115% of local median household incomes may qualify for special programs like FHA 203(b) or USDA Rural Development's Direct Loan Program. |
Understanding the needs and qualifications of securing a mortgage loan are key when buying property on a limited income. Whether you have as little as 500 dollars saved, options are available for those looking to purchase homes; however, meeting all the criteria required can be difficult without prior knowledge about the process and correct resources. With this information, you can begin exploring potential ways to buy your dream home within budget.
Tips For Home Buyers On Low Income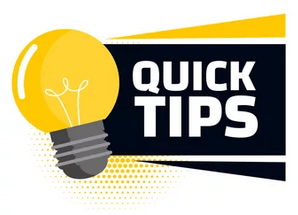 As an affordable housing consultant, I'm here to help. Buying a home can be difficult when funds are limited, but some steps can be taken to make the process less of a burden. Here are some tips for home buyers on a low income:
Research what types of loans allow lower earners to become homeowners in your area. Many programs exist specifically for lower-income people who want to buy a house.
Assess how much money you will need for the down payment and closing costs. If you do not have enough saved up, consider other options, such as grants or assistance from family members to keep your out-of-pocket expenses as low as possible.
Compare mortgage rates offered at different lenders; this could save hundreds of dollars per month over the life of the loan, which adds up quickly!
Also, consider getting a USDA loan if it's available in your area – these don't require any down payments and may even provide additional benefits like reduced interest rates or subsidies for property taxes.
These tips should give potential homebuyers with limited resources an idea of where to start as they embark on their journey toward homeownership. With careful planning and research, anyone can find ways to realize their dream of owning a house despite having a low income!
Impact Of Home Ownership On Long-Term Financial Goals
When buying a house on a limited income, you're likely wondering how this can be done worldwide. Rest assured that regardless of your current income, there are ways for you to make your dream home a reality. You'll need to meet specific qualifications and criteria based on median family income and other factors – but don't worry, low payments won't necessarily disqualify you from getting into homeownership.
One thing often overlooked when considering affordable housing is its potential to help reach long-term financial goals. Purchasing a property allows one to build equity over time while also growing net worth through the appreciation of assets. In addition, owning real estate provides advantages such as tax deductions which can lead to more significant savings opportunities.
Homeownership doesn't only have benefits related directly to finances; it also brings stability and security concerning where one lives since tenants may not always be able to stay in their current residence due to rent increases or landlord changes.
From an emotional standpoint, many people find great joy in settling down in one place after years of renting – so why wait? Start planning today and start working towards making your dream home possible!
Unlock the Keys to Achieving Homeownership on a Budget!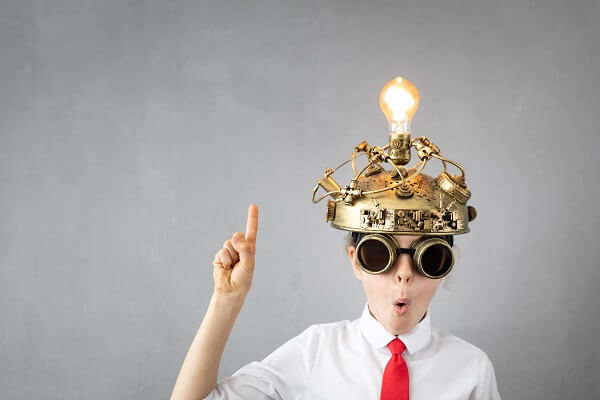 Buying a home can be intimidating and overwhelming, especially with limited income. But with proper research and preparation, purchasing your dream home on a budget is possible.
As an affordable housing consultant, I'm here to guide you through this journey by offering advice for qualifying for a loan and understanding the costs of homeownership. With my help, you'll learn how to plan for long-term financial success and ensure that owning a house won't put too much strain on your wallet.
So don't hesitate–take the leap today and start living in the home of your dreams.
For more great information on homeownership, head over to GatorRated.com.