How To Buy A House for the First Time in 2023 – 13 Tips
Buying a house for the first time can be overwhelming, but it doesn't have to be. With the right resources and advice, you too can become a homeowner.
In this article, you'll learn about buying a house for the first time. From finding out your finances to closing on the sale and becoming a homeowner – we've got it covered.
We'll also give you tips on how to find an experienced real estate agent and understand closing costs.
So, let's get started!
1. Preparing to Buy a House for the First Time
Getting pre-approved for a mortgage and finding the right real estate agent are key steps to take when preparing to become a homeowner. Understanding the costs involved is also important.
To get started, it's important that you check your credit score and look into government programs like HUD homes that may offer lower down payments. You'll also want to research interest rates so that you can budget accordingly when you're ready to make an offer on your first home.
Once you have an idea of what kind of payment plan will work best for you, it's time to start shopping around for a reputable lender or broker to get pre-approved. This is different from pre-qualification, which allows lenders to give an estimate of how much they think you can afford – but with pre-approval, they'll actually review your financial records and let you know what type of loan program is available.
Finding the right real estate agent is essential in order to successfully purchase your first home. Your agent should be knowledgeable about the market and willing to help negotiate on your behalf with potential sellers.
Home inspections are also important as they'll alert buyers ahead of time about any problems with the house before closing costs come into play.
With all these factors taken into consideration, getting prepared beforehand will make buying a house much easier – so don't rush into anything!
2. Steps to Buying Your First Home
To make the process of becoming a homeowner less intimidating, understanding the steps to buying your first home is key. Here are some tips to help you through the buying process:
Start by getting pre-approved for a home loan so you know what size monthly payment you can afford.
Then, find your dream home by searching local real estate listings and narrowing down your choices based on your needs and wants.
Lastly, it's important to have a good credit report before entering into any kind of mortgage insurance agreement or signing any paperwork, so make sure to check yours ahead of time!
Buying a house for the first time can be daunting but following these steps will give you an idea of how to start. Use resources like HUD homes, buyers' agents, and online guides from Realtor.com to learn more about what tips for first-time home buyers exist and how to navigate through the various stages in buying a house at an affordable price based on market conditions.
3. Shopping for a Dream Home as a First-Time Buyer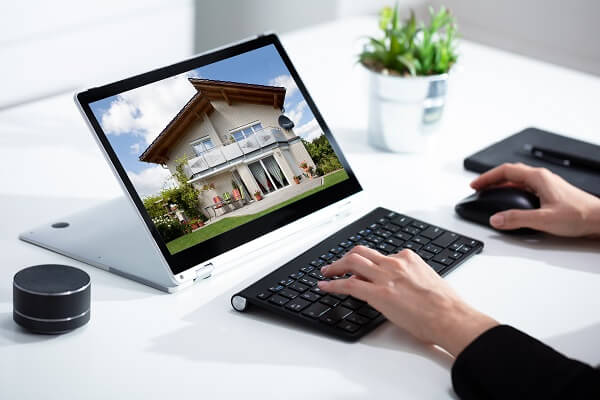 Shopping for your dream home as a first-time buyer can be an exciting yet overwhelming experience – but don't let it stop you from achieving your goals! With proper knowledge and the right tips, you'll be able to find the perfect house for the first time. To help make this process smoother, here are some helpful tips that will guide you through buying your first home:
Much like any other major purchase, it's important to have a good idea of how much home you can afford before diving into the market. Gather information about government programs like HUD homes that offer lower down payment options and ensure that your credit score is in good shape. Then, find a real estate agent who knows exactly what kind of home you're looking for and look through real estate listings to narrow down potential properties. When you've found one that fits all of your needs, make an offer on the property and put down earnest money to show that you're serious about buying it. Lastly, hire a home inspector to check out any problems with the house and go through closing costs before officially becoming a homeowner!
| Look into adjustable rate mortgages (ARM) or fixed-rate mortgages (FRM) depending on budget & financial goals | Single-Family Home | Multi-Family Home |
| --- | --- | --- |
| Research Government Programs | Shop around different neighborhoods for affordable single-family homes with good resale value | Consider investing in multiple units at once which could increase rental income over time |
| Get Pre-approved by Lender | Look into adjustable-rate mortgages (ARM) or fixed-rate mortgages (FRM) depending on budget & financial goals | Be mindful of taxes & maintenance costs associated with multi-family properties when making calculations on total cost of ownership |
| Find Real Estate Agent/Browse Listings | Utilize open houses & online resources such as Zillow or Trulia to research local listings & compare prices across houses within same area code | Pay attention to zoning restrictions which may limit unit size/number per building in certain areas & make sure current rental laws are followed when renting out units within property complex including tenant screening guidelines & eviction policies |
Follow these steps along with additional resources available at Realtor.com regarding everything from personal finance advice to decorating tips – so that you can buy your first home without stressing too much!
4. Choosing the Right Real Estate Agent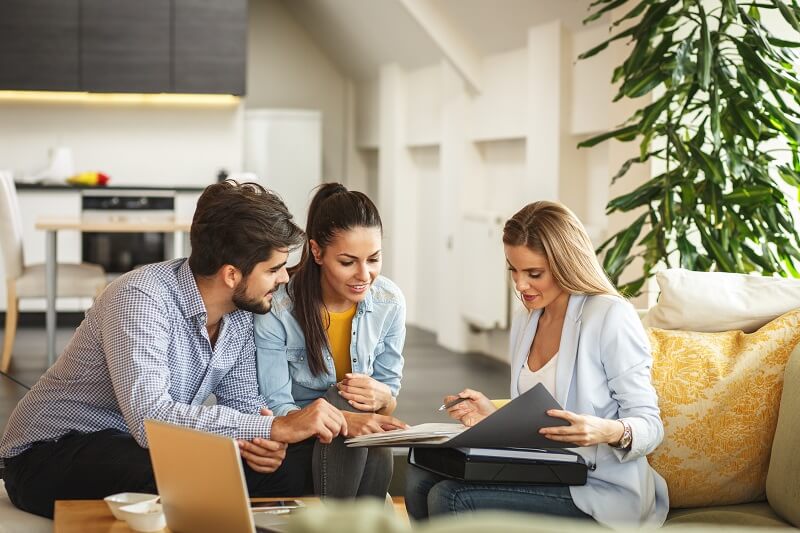 Choosing the right real estate agent is essential for finding your perfect home – and according to recent studies, they can even help you save up to 7% on the total purchase price! Let an experienced professional guide you through the process so you can confidently make a big decision.
Here are four tips for first-time buyers looking to hire a good real estate agent:
Take advantage of assistance programs from government agencies like HUD that offer lower down payments and specialized mortgages.
Ask around for referrals from family, friends, or colleagues who've had a good experience with their real estate agent in the past.
Research agents online and check out reviews or testimonials from previous clients to get an idea of what type of service they provide.
Make sure the real estate agent's understanding of your needs aligns with what kind of home you want and what type of mortgage will best suit your circumstances, such as whether you need private mortgage insurance or home insurance coverage.
A good real estate agent should be knowledgeable about current market trends, understand the local area, and be able to answer questions about many first-time buyer concerns so you can make informed decisions when shopping for a dream home.
5. Getting Pre-Approved for a Mortgage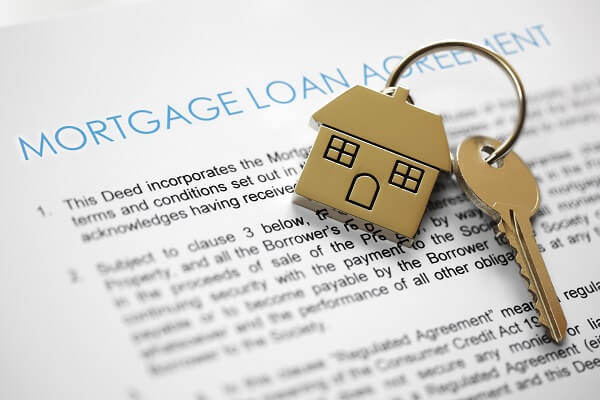 Get ready to make your dreams of owning a home come true – get pre-approved for a mortgage today!
Pre-approval is the process of determining how much you can borrow from the bank before you start looking for a house. This involves applying for a loan with your lender and having them look into your financial history, credit score, income, and other factors to determine if you qualify as a first-time homebuyer.
Once pre-approved, you'll know how much money you have been approved for and can use this information when searching for a home. You'll also be able to estimate what your monthly mortgage payments will be so that it fits within your budget.
It's important to note that being pre-approved does not guarantee that the lender will give you the loan – they may require additional information or documents once you choose the property and are ready to purchase it. Additionally, while lenders provide estimates on down payments required, home inspectors may find issues that need additional funds beyond what was initially estimated during pre-approval.
When researching mortgages and choosing one that fits your needs best, make sure to read all of the fine print before applying.
With these steps in mind, getting pre-approved is an important step towards making your dream of owning a home come true!
6. Checking Your Credit Score as a Home Buyer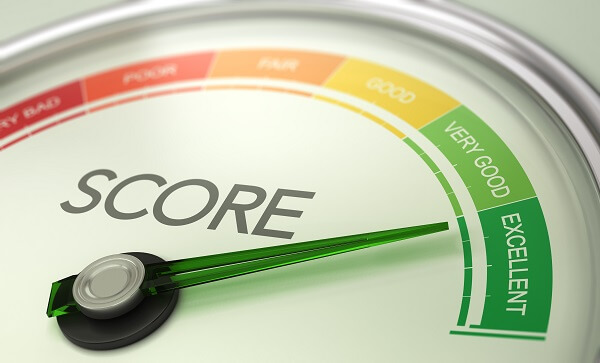 As a prospective homeowner, assessing your credit score is an essential step in the home-buying process. Understanding your credit score can help you figure out how much of a loan you qualify for and determine what type of interest rates you'll be offered.
A good credit score can also make it easier to find the right home and negotiate favorable terms on a loan. Before you embark on your home search, take some time to review your credit report and dispute any inaccuracies that may exist. This allows you to understand where you stand before taking out a 30-year mortgage or looking at potential monthly mortgage payments.
A lender's assessment of your creditworthiness helps them decide whether they want to lend money to you, as well as the terms associated with their offer. The better the shape of your finances, the more likely lenders are willing to help you shop for your new home and provide assistance in securing financing that meets your needs.
Additionally, having an impressive credit history can even help when negotiating things like closing costs or getting an advantageous rate during a home inspection of the property. Ultimately, understanding what makes up a good credit score is key when trying to qualify for a mortgage that fits within your budget parameters – so don't wait until it's too late!
7. Finding a Mortgage Lender for Your First Home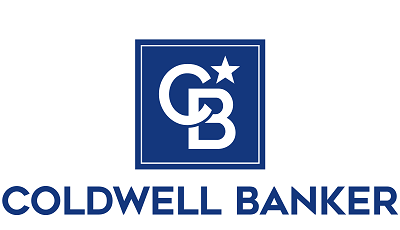 With so many lenders out there, finding the right mortgage for your first home can feel overwhelming – don't worry, you'll get through it!
When searching for a lender to finance your dream house, it's important to consider all of the costs associated with purchasing a home. Bear in mind that if you're able to offer more than 20% as a down payment on your first-time home purchase, you'll be able to buy a home with less money down and better terms. On the other hand, if you decide to put down less than 20%, you may be able to buy a home with extra features or amenities but could pay more in total home price due to higher interest rates.
Once you have found the best mortgage rate for your needs, make sure that any loan agreement includes a clause about an appraisal from an independent third party that will determine whether the amount lent is equal or close enough to what the home is worth.
Additionally, include in any offers made on homes a contingency for having an inspection done by certified professionals. This way, if any major issues are discovered after signing contracts but before closing on the property, then it can help protect against unnecessary surprises when purchasing a home.
Lastly, know how much you can afford and understand what type of monthly payments fit into your budget comfortably before committing yourself long-term.
8. Searching for Your First Home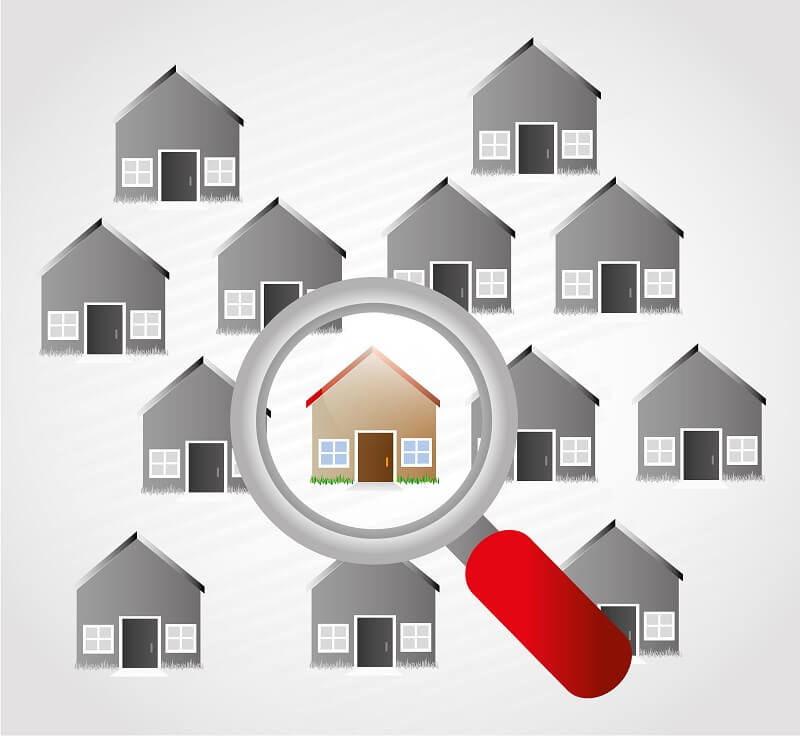 Now that you've found your mortgage lender, it's time to start searching for your new home!
Many home buyers face the challenge of finding a different home than their previous one. You'll need to consider the condition of the home, as well as what features are important to you.
When preparing to buy a house, make sure you know what features are must-haves and which ones are nice-to-haves so that you can prioritize them accordingly.
It's also important to remember that owning a home is not just about buying it – there's still closing on your new home before you can make it yours.
Take advantage of resources like Realtor.com for more tips on how to find and close on your new home quickly and easily.
9. Home Inspections for First-Time Home Buyers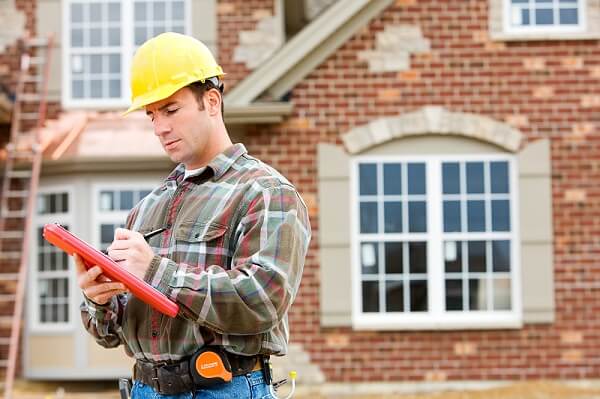 Once you've found a place that meets your must-haves, it's time to inspect the property to ensure it's in good condition before closing on the home. Home inspections are an important step for many buyers when house shopping, and can save you time and money in the long run.
Here are some things you'll need to know as a first-time homebuyer:
1) Hiring an Inspector: You should request an experienced independent inspector who will tell you how much work needs to be done on the house you're buying. An inspector's job is not just to alert you of any problems but also to help educate you about your new property.
2) Your Role: As a first-time buyer, make sure to attend the inspection so that you can ask questions and get more familiar with what repairs may need doing.
3) Additional Costs: Home inspections usually cost around $300-$500 depending on size of home and area, plus other fees such as termite or radon testing which can add up quickly. Also, ask for a credit from the seller if there are any issues uncovered during the inspection that require repair or replacement.
10. Negotiating the Home Purchase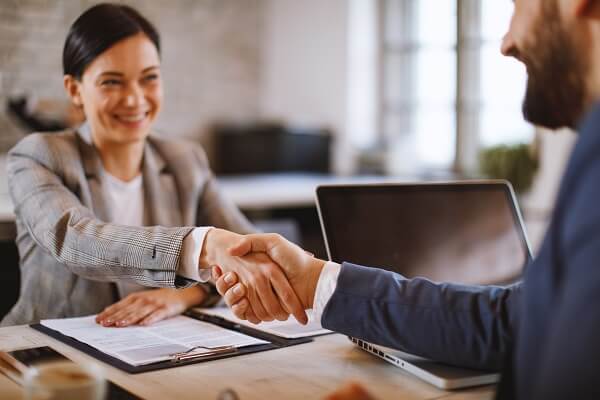 Negotiating the home purchase can be a stressful experience, but with some preparation and research it doesn't have to be. In fact, recent studies show that first-time homebuyers are more likely to get their full asking price when negotiating than experienced buyers. As you prepare for negotiations, it helps to understand the different factors that can affect your offer.
| Pros | Cons |
| --- | --- |
| You may get your full asking price | The process takes time & effort |
| Professional help is available to guide you through the process | You may not get what you want in terms of price or features of a house |
| You can negotiate in multiple areas beyond just the purchase price | Your offer could be rejected due to external factors out of your control |
Having a complete understanding of the negotiation process and knowing what you're willing to compromise on will help make sure that your offer is accepted and you get the home of your dreams. With proper guidance from an experienced real estate agent, taking these steps towards becoming a homeowner can be easy and stress free!
11. Understanding Closing Costs as a First-Time Homebuyer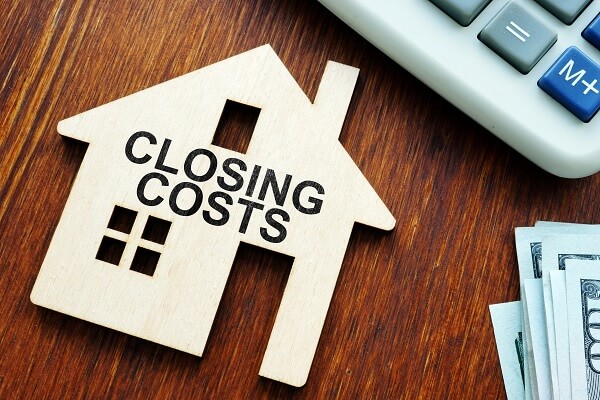 When you've made it to the end of the process and are ready to seal the deal, take into consideration the costs associated with closing. It's important for first-time homebuyers to understand these fees so they can budget accordingly and be prepared when signing on the dotted line.
Closing costs typically range from 2-7% of the purchase price and may include:
Title insurance, which protects against claims or liens on a property
Origination fees to cover expenses related to loan processing
Appraisal costs that lenders require in order to ensure your home is a sound investment
Remember that even though these fees add up, they're necessary for protecting your rights as a homeowner and shouldn't be taken lightly! With some research and savvy shopping, you can look for ways to reduce or minimize some of these charges.
12. Getting Ready to Close on Your New Home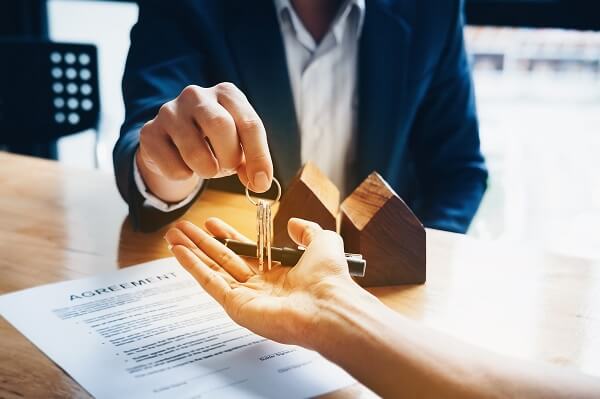 Ready to turn your dreams of homeownership into reality? Make sure you understand the closing costs associated with the purchase, and shop around for ways to reduce them, so you can confidently sign on the dotted line. Closing costs are typically 2-7% of the home's purchase price and cover everything from title insurance to escrow fees and taxes. It's important to budget accordingly for these expenses as they tend to add up quickly.
One way of reducing closing costs is by shopping for lenders who offer discounts or other incentives. You may be able to negotiate certain fees such as loan origination or title processing fees. Additionally, it's important to compare estimates from different lenders in order to get the most competitive rate.
| Item | Cost Range | Description |
| --- | --- | --- |
| Title Insurance | 0.5%-2% of Purchase Price | Covers any potential legal disputes over ownership rights |
| Escrow Fees | $500-$1000 | Fees paid at settlement for services rendered by a neutral third party such as an attorney or real estate agent |
| Loan Origination Fee | 1-1.5% of Loan Amount | The cost charged by a lender when assessing a borrower's creditworthiness and preparing a loan package that fits their needs |
| Recording Fee | Varies | Fee paid when recording documents such as mortgages/deeds in public records office |
Taxes : $1000 – 5%+ of Purchase Price : Taxes vary widely based on local laws and regulations
13. Buying Your First Home: The Complete Buying Process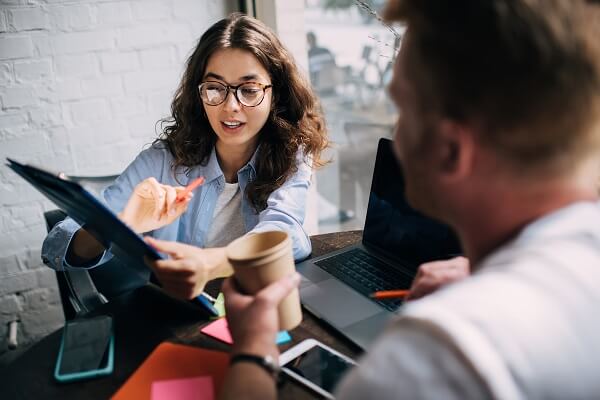 Navigating the home-buying process for the first time can feel overwhelming, but with the right knowledge and preparation, you're sure to find a house that's perfect for you!
First things first, familiarize yourself with what's involved in buying a home. Research government programs like HUD homes to see if they offer lower down payment options. Check your credit score and work on improving it if necessary. Get pre-approval from a lender for a home loan – this is different than pre-qualification.
Then look into finding an experienced real estate agent who can help you navigate through listings and make an offer on the house of your dreams.
Once you've made an offer, hire a qualified home inspector to check out any potential problems with the property before closing day arrives. Your lender will also conduct an appraisal of the property to ensure it's a good investment.
When all parties are brought together for closing, be prepared to pay closing costs which typically range from 2-7% of the purchase price of your new home!
With all these steps taken care of, congratulations – you're now officially a homeowner!
Conclusion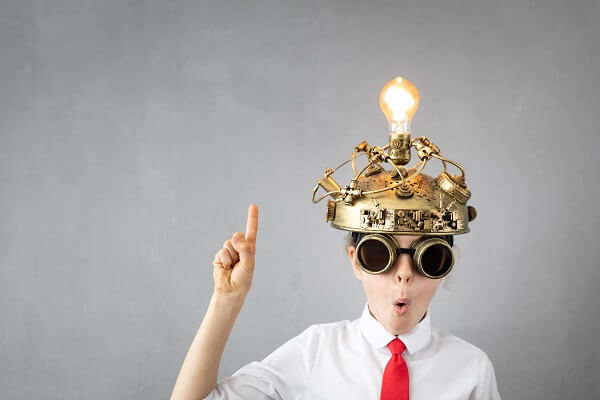 You can do it! Buying a home for the first time may seem like a daunting task, but with the right guidance and resources, you'll be an expert in no time.
Whether you're looking to find your dream home or navigate closing costs, this comprehensive guide will help make sure that everything goes smoothly.
So don't delay – take the plunge today and become a proud homeowner tomorrow! It's seriously the best feeling ever and you'll never regret taking charge of your future.
Have more questions for your as you prepare for your journey of homeownership? Please visit GatorRated.com for additional resources.