How To Buy A House in Florida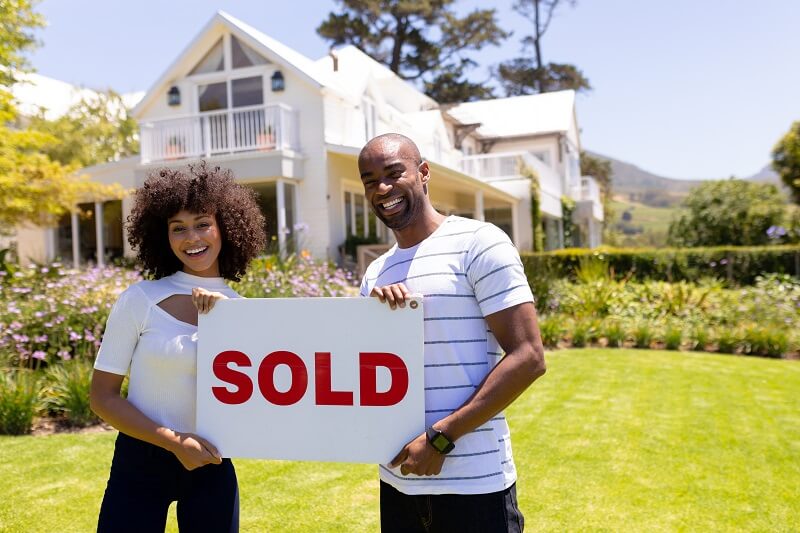 Buying a house in Florida can seem overwhelming at first. There are a lot of steps to consider and you may not know where to begin.
Getting familiar with all of the processes you will encounter when you decide to purchase your new home will help put you at ease and allow you to plan accordingly.
Outlined below are the steps everyone must take when buying a house in Florida, and then we'll proceed on to cover each step in great detail.
Grab your favorite drink and a notebook as we help make you a Florida real estate pro!
Buying a House in Florida Steps
Obtain a Financial Snapshot
Secure Mortgage Pre-approval Letter
Hire a Great Florida Real Estate Agent
Find The Perfect Neighborhood
Submit An Offer
Perform Property Inspections
Get Contractor Quotes
Appraisal & Title – Paperwork Period
Home Closing
1. Obtain a Financial Snapshot
The very first thing one must do when buying a house in Florida is to understand where you stand financially.
Before jumping into securing your loan pre-approval, we highly recommend making a checklist of the following items so you know exactly where you stand.
If you're paying cash for your Florida home, then you can skip this step.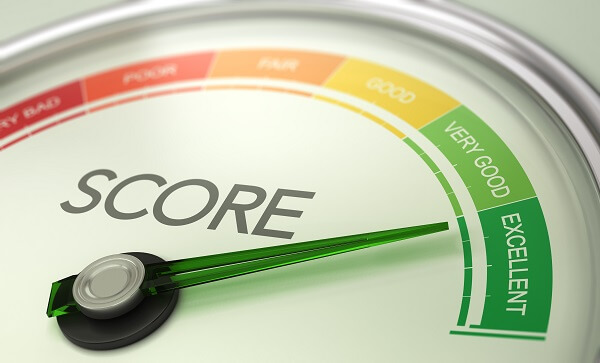 Financial Snapshot Checklist
Available Cash; How much money do you have in the bank? Things you will potentially need cash for include the earnest money down payment, closing costs and home improvements.
Credit Score; There are many different loan types available, some of which will be dictated by how good or bad your credit score is. It is also necessary to ensure you receive the most competitive interest rate if financing your home.
Debt-to-Income Ratio; A comparison of total monthly payments on loaned money versus gross monthly income. To determine, simply add all monthly debt payments and divide the amount by your monthly gross income. With your projected loan payment factored in, most banks will not finance a mortgage when the debt-to-income ratio exceeds 36% [1].
All of these metrics will determine how much house you can afford.
A nice and easy way to do this for free is to signup for Credit Karma. It will give you a nice snapshot of all credit accounts you have in your name along with your full credit report from both Equifax and TransUnion.
2. Secure Mortgage Pre-approval Letter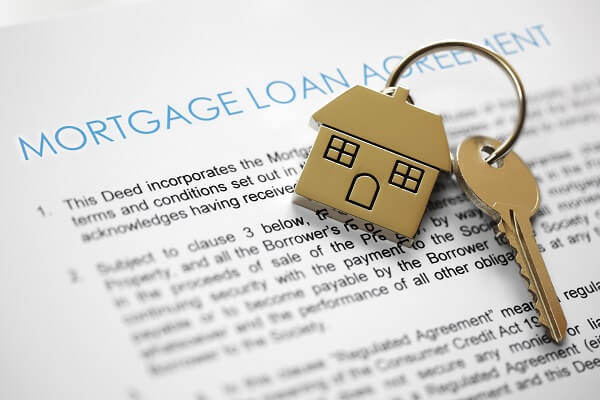 Armed with your credit score, down payment and other financial data, head over to BankRate.com to review current interest rates and home loan types.
FHA loans for example are offered for first-time homebuyers offering a smaller 3.5% down payment with the added monthly cost of private mortgage insurance (PMI). VA loans for example lower smaller down payments for veterans without PMI. Conventional loans are the most common, coming with a 30-year term and 20% down payment.
You can refine the search using your credit score, zip code, loan amount, loan type, etc., to find preliminary interest rates for your financial situation.
Once you familiarize yourself with the current market interest rates, it's time to shop lenders for the best loan and rate.
Consider Both Local & National Lenders
It may be worth applying for a home loan if you belong to a local credit union. At times they have been known to beat the rates of larger home lenders such as Quicken Loans or Home.com.
After finding a lender offering the best interest rate for your home loan type, go ahead and apply for a mortgage pre-approval. At the pre-approval stage, the lender will typically perform a soft pull on your credit and not require proof of income, etc.
Providing the pre-approval letter to your Florida real estate agent lets them know you're creditworthy of purchasing a home.
3. Hire a Great Florida Real Estate Agent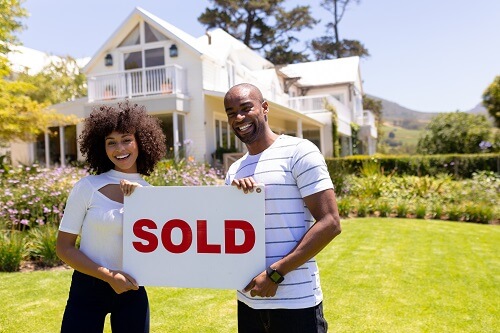 Sticking to the right real estate agents can make all the difference in your overall experience when buying a house in Florida.
An experienced realtor is going to be your advocate during the entire home buying process and often has connections to other professionals you will need such as a real estate attorney.
A great real estate agent will keep their thumb on all the paperwork such as the purchase contract and title insurance, help guide you to the perfect neighborhood (more on that next), and ultimately help find your Florida dream home.
Gator Rated Florida Realtors
Of course, we might be biased, but that is the exact mission of Gator Rated, putting you in touch with the very best real estate agents.
So if you don't yet have a realtor in mind, please reach out and we'll put you in touch with vetted, certified, Gator Rated real estate agents.
4. Find The Perfect Neighborhood
Finding the right neighborhood for you or your possible family members is very situational. Some folks might want their Florida home to be within walking distance of parks and schools while some may wish to have more land and not be part of any homeowners association.
It's important here to choose a real estate agent with experience in an area. You want to be able to lean on them to know the local neighborhoods very well, to help guide where might be best for your next Florida home.
As Florida homes are hotter than they've ever been, sometimes finding the exact purchase price in a precise neighborhood may not be easy. The more flexible you can be, the better chances you have in a hot real estate market.
Once you've narrowed it down to a few neighborhoods, it's time to start house hunting!
Considering Florida Foreclosure Homes
It can be difficult to find a deal when it comes to purchasing a home in today's real estate market.
Foreclosed homes are typically sold under market value, so the banks can unload them quickly.
If you don't mind a little added risk or putting in some sweat equity be sure to check out our full guide on how to buy foreclosure homes in Florida.
5. Submit An Offer
Once you've found a Florida house that you wish to make a home, it's time to discuss submitting an offer.
Hopefully, you're already pre-approved, but if you are not, do reach out to your chosen lender to complete the pre-approval process.
Pre-Offer Financial Considerations Checklist
When determining the home's purchase price you will offer, be sure to consider the following;
Closing Costs (Includes title insurance; Typically 3-4%)
Earnest Money Down Payment
Florida Property Taxes
Insurance Costs
Utility Costs
If everything from the down payment to the closing costs fits your financial situation, your real estate attorney or agent can begin the home-buying process.
Your agent will draw up a contract and upon completion will be submitted to the buyer along with proof that you're pre-approved and the down payment.
6. Perform Property Inspections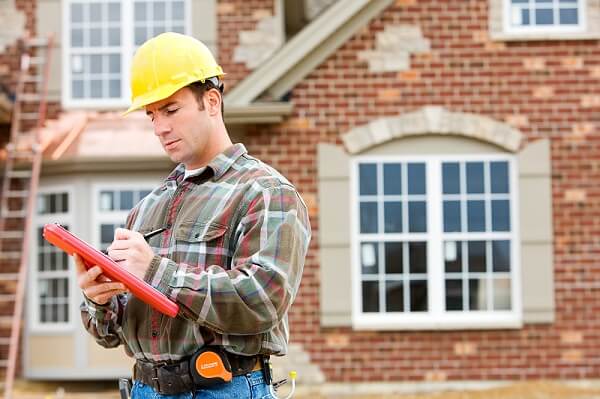 When it comes to purchasing any house in Florida, unless otherwise negotiated, a default 15-day inspection period is provided. Different from other states, in Florida you do not need to "find" anything wrong with the house to walk away.
As a buyer, if you wish to cancel the purchase of a house in Florida, you can without penalty during the inspection period and receive your full down payment back, for any reason.
With that said, be sure to schedule home inspections with enough time for the final report to be generated, providing you ample time to review all the details of the report, before the inspection period ends.
7. Get Contractor Quotes
Almost every home inspection report is going to find items wrong with the house.
A great bargaining tool, regardless if you plan to have the items fixed or not, is to have contractor quotes. A repair quote of things found during the inspection lends credibility to ask for money off the home price. Most contractors offer a free consult.
For example, if the HVAC system was in need of $3,000 of repair, you may be able to request the home purchase price be lowered by this amount.
8. Appraisal & Title – Paperwork Period
The paperwork period begins after the inspection period and lasts until the final closing date, which simply consists of providing documentation and waiting.
During this period a buyer will typically need to submit bank statements and finalize or 'lock in' their mortgage rate.
The law firm and title company you choose will ensure the title search process is completed, that property taxes are not owed to the local government, and line up everything for the closing process.
9. Home Closing
The most exciting part and final step of purchasing real estate in the sunshine state is the date you close on your home!
Your real estate agent will typically schedule a final walkthrough of the home, so you can review the home in its final condition before it becomes legally yours. This step is just to ensure that any promised home repairs have been completed and no major issues have surfaced, prior to closing.
The closing agent and realtor will have all the documentation prepared for you to sign, the closing costs (including the Florida Stamp Tax), and the final transfer of the keys to the home.
Final Thoughts
We hope we've cleared outlined how to buy a house in Florida. We know there are many factors that go into it.
Trying to juggle getting pre-qualified, finding the best deal on home price, and knowing what home values in the neighborhoods you like should be, is more than should be expected of any one person.
Finding the right Florida real estate agent can really make all the difference as you prepare to buy a house. Situations and areas within Florida vary greatly, so never feel bad leaning on your realtor's experience.
References
https://www.bankrate.com/mortgages/why-debt-to-income-matters-in-mortgages/