How Do I Successfully Sell My House in 2023? Full Guide
Selling a house can be intimidating, but it doesn't have to be. With the proper preparation and guidance, you can successfully sell your home on your terms – and make sure you get the best price possible.
This article will provide tips for selling to help you plan for success when selling a home. Read on to learn how to maximize your chances of getting top dollar in today's market!
Increase Your Curb Appeal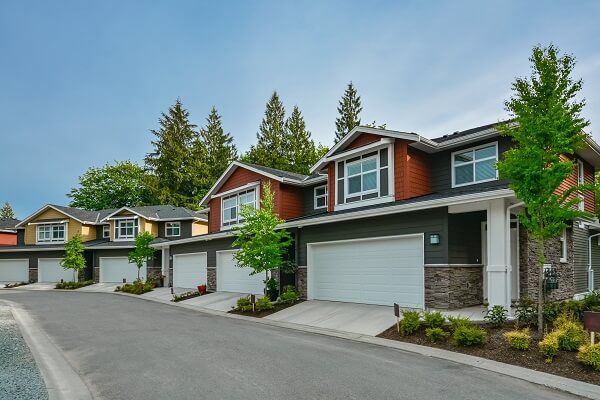 Making your home look its best is critical to put it on the market. Start by improving your home's outside appearance with a fresh coat of paint and some well-placed family photos that make potential buyers feel welcome.
Don't overprice yourself in the renovation process, as this can make buyers more likely to pass up on your asking price. A simple coat of paint or a little home improvement project could be all you need to attract serious buyers.
Be mindful of what homes sell for in your local real estate market. Research online, check out newspaper listings and consult with experienced realtors who understand the area's housing trends. This will give you an idea of current prices so you don't end up overpricing or undervaluing your property.
These tips can help you get a great return when selling your house. Taking the right steps now will make sure that you walk away with the money you deserve later on down the line. With careful preparation and thoughtful planning, success is within reach!
Consider Your Local Real Estate Market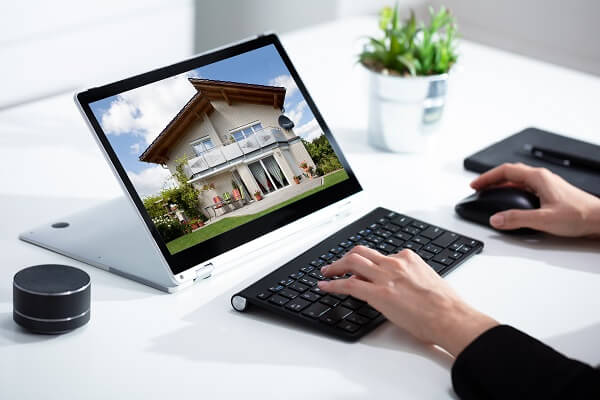 When selling a house, understanding the current state of the housing market is essential to determine how much money you could get for your home and how long it may take to sell.
If you're hoping to sell quickly, researching prices for similar homes in your area can give you an idea of what price range will help you sell fast. Investing extra effort into prepping your home before listing it on the market also pays off.
Having a thorough home inspection done and making sure all necessary repairs are taken care of can be beneficial if buyers see that there aren't any significant issues with the property. Not only does this increase their confidence in purchasing the house, but it could also result in offers at higher prices since they don't have to worry about unexpected expenses down the line.
Getting professional advice from experienced realtors or appraisers can also make a big difference when selling a house. They know what pricing strategies work best depending on where you live and which features should be highlighted to attract more potential buyers.
With their expert guidance, you may be able to find ways to maximize your profits while still closing on the sale relatively quickly. Hiring a professional can make a world of difference.
Hire A Professional Real Estate Agent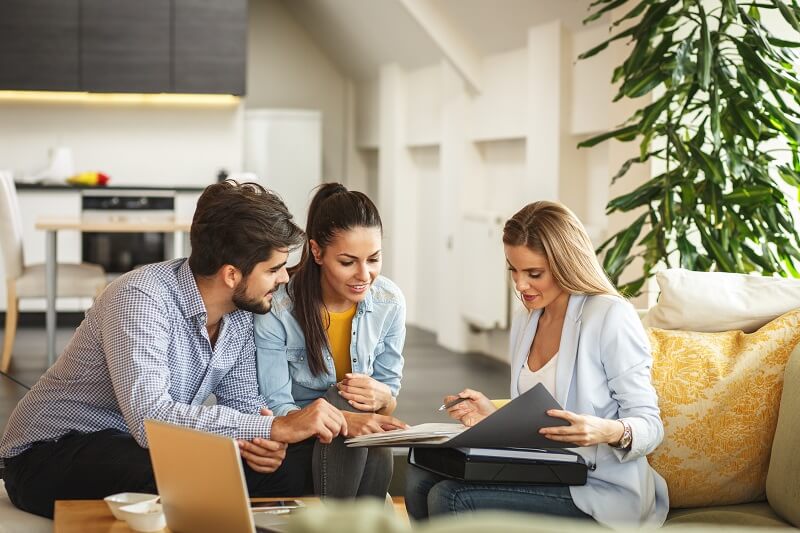 Hiring a professional real estate agent to help when you're ready to sell is essential in home selling.
A real estate agent or realtor can effectively mediate between you and the seller and ensure you get the best possible price for your home.
Hiring a professional to market your home in multiple places is essential—a real estate agent can do this quickly and easily.
Realtors are knowledgeable about current market trends, which helps them determine how much money buyers may be willing to pay for your house.
Leveraging Their Expertise
They will use their knowledge and experience when it comes time to set a price for your property.
Professional realtors, such as estate agents in Holyhead, know the features most attract potential buyers, so they can advise you on ways to make minor improvements or updates before selling your home.
Additionally, they have access to resources like databases of local housing prices that allow them to compare homes with similar characteristics near yours accurately.
This information can be invaluable as you work through the process and aim to receive fair market value.
With these tools, real estate agents are well-equipped to help you successfully sell your property fast.
Determine Your Asking Price
Now that you have hired a professional real estate agent, the next step is to determine your listing price. Getting this right is essential as it will help set expectations for potential buyers and can even lead to a bidding war if done correctly.
Here are some tips to keep in mind when pricing your home:
Price competitively by comparing your home with similar properties recently sold in the area. Your realtor should be able to provide accurate data regarding the sale prices of comparable homes to help you decide how much you want to price your home at.
Make sure your house looks its best before setting an home sale price; consider adding a fresh paint job or making minor repairs if necessary. A well-maintained home is more likely to attract prospective buyers and command higher offers than one that needs work.
Consider all the costs associated with selling a property, such as closing costs, repair bills, commissions, and other fees related to the transaction, when determining your sale price—this will help ensure that you don't leave money on the table when reviewing offers for your home.
Negotiate The Best Offer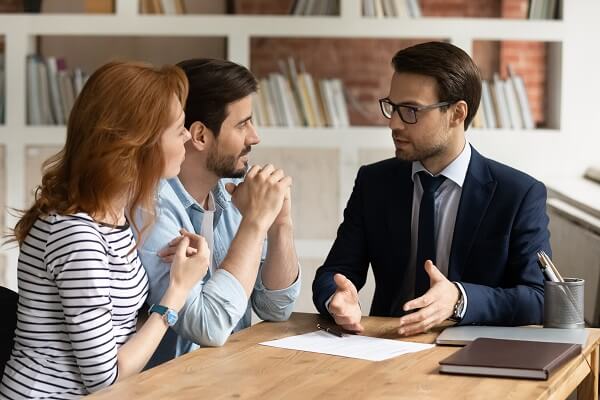 When you need to sell a home faster, there are ways that you can make a good impression and negotiate the best offer. As a seller, it's important to understand these tips to sell quickly and effectively. Here are some guidelines to help you maximize the time it takes to sell a property:
First, create an appealing atmosphere that showcases the benefits of living in your home. This will attract interested buyers and give them more incentive to purchase. Ensure all home areas have been thoroughly cleaned, decluttered, and staged. Additionally, consider hiring an experienced real estate agent knowledgeable about current market trends and how to price your property competitively.
Second, be open-minded when presenting offers. While it may seem counterintuitive initially, being willing to compromise can result in favorable terms for both parties. Remain flexible but also firm on key points such as pricing or closing dates so that potential buyers know their limits when making a bid.
Third, never rush into signing any documents without taking ample time to review them carefully beforehand. Ask questions if needed so that all paperwork is fully understood before agreeing to anything – this way, everyone will be satisfied with the outcome of negotiations, and no one will feel taken advantage of.
By following these guidelines and remaining patient throughout the process, you'll be able to find your way to the best offer on your house. With this knowledge in hand, you can begin looking into making the necessary home repairs needed before listing your home on the market.
Make Necessary Home Repairs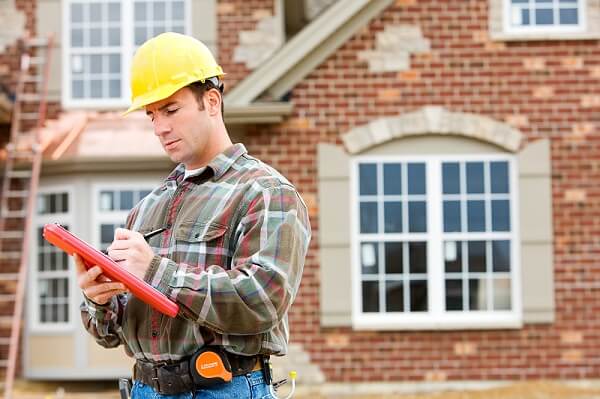 Making necessary home repairs can help you sell your house faster and for more money. It's essential to take the time to evaluate what renovations will be worth investing in before listing it on the market.
To get the most out of your investment, please consider the following:
What will make your home stand out?
Fresh paint or updated flooring can go a long way to making your offer competitive during peak selling times.
Investing in higher-end appliances may attract people looking for turnkey solutions while increasing their willingness to pay the full sale price.
Landscaping is another great option that can boost curb appeal overall.
How much do you want to invest?
Research closing costs in your area so you know the taxes and fees associated with selling a property.
Consider the value each repair or update might bring when deciding which projects are worthwhile investments.
Thoroughly budget for supplies, labor, and contractors if needed – try not to cut corners!
Who is going to buy this home?
Evaluate recent sales data for homes similar to yours so you know what type of buyer's agent would be interested in representing them.
Think about what potential buyers may be looking for – a pool, walkability, large bedrooms, etc. – and decide whether they're something you'd like add or update within reason.
A clean home allows potential buyers to envision living there without feeling overwhelmed by others' items – sellers must remove these items before showings and open houses if possible.
Remove Personal Items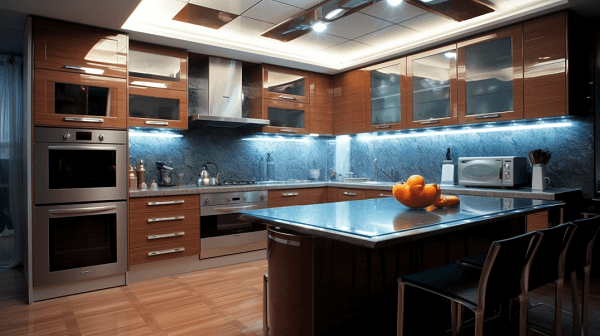 After renovating your home, it is time to show it on the market. One of the most critical steps in getting a house ready for sale is removing all personal items from view before potential buyers come in and tour the property. This will help create an environment that allows them to imagine living without distractions.
| Benefits | Challenges |
| --- | --- |
| It helps buyers envision their future home | Time-consuming task |
| Creates a positive atmosphere during showings | Difficult if you have lots of personal items or furniture pieces |
Removing personal items can be difficult – especially if you are attached to certain things like family photographs or sentimental decorations. However, this could make prospective buyers feel uncomfortable because they won't be able to picture themselves living there. Additionally, it may cause some buyers to think that something must be wrong with the house since you haven't received any offers yet. It's best not only for yourself but also for potential buyers to take out anything with a solid emotional attachment so that they can focus more on what matters- the actual house itself!
Hiring a real estate agent who knows your home well and can provide insight into selling it quickly and efficiently while maximizing profits is also essential. A top real estate agent will understand how buyers' minds work and know which strategies will likely make buyers interested in buying your property immediately. They should also have connections within their network of other agents and professionals to advertise your listing effectively.
6 Quick Tips On How To Sell Your Home Fast
Consider these six tips and tricks before putting your house on the market to be ultra-ready for those open houses!
Getting a reasonable price for your home in a short time can be daunting. There are several ways to approach this process, with the most critical being creating an excellent first impression by ensuring your home's exterior looks nice.
Curb appeal is essential when it comes to attracting potential buyers. Tidy up any landscaping or gardens around the property and consider repainting if needed.
You should also know how to sell your house to get the highest value in the market. Home sellers must understand their local real estate market before pricing their homes too high or too low. When setting a competitive price, try reducing your home price by just enough to make it attractive but not so much that you're leaving money on the table. This will help spark interest from more buyers as they feel like they're getting a deal while still paying fair-market value.
During negotiations, don't forget to factor costs such as closing fees and buyer's agent commission into your final selling price; these things add up quickly and take away from your profits! Once an offer is accepted, other steps are still in finalizing your home's sale, including inspections and appraisals.
It's helpful to use all available resources, such as hiring an experienced attorney to negotiate settlements efficiently and ensure both parties comply with contractual obligations.
Additionally, having someone familiar with real estate transactions can save valuable time since paperwork needs to be filed promptly according to legal standards for everything to go smoothly until the closing day arrives.
As you prepare to list your home on the real estate market, let us dive deeper into some things you should note.
Prepare Your Home For Sale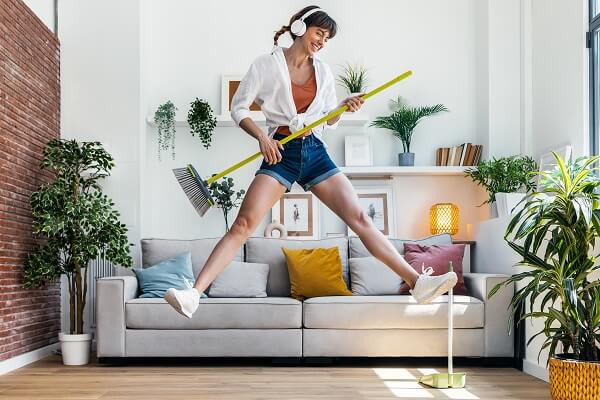 Preparing your home for sale is an essential step in selling a house. There are several ways to make sure that you get top dollar and sell quickly, no matter whether you need to sell now or later on down the road. Here are six tips to help make sure your home stands out from the competition and sells fast:
Make sure potential buyers have great first impressions when they see your home. Clean the yard, paint if necessary, and remove any clutter inside and outside.
Removing extra furniture and items you don't use daily gives your home a feeling of spaciousness. This will also give potential buyers more room to imagine their belongings in each room as they tour it.
Consider what improvements could be made before listing your home, such as updating appliances, fixtures, flooring, etc.; this can increase the value significantly when done correctly.
By taking these steps, you can create an inviting atmosphere so prospective purchasers feel welcome when viewing your property and may even be willing to pay more!
Moving forward with seller incentives is another way to ensure your house sells quickly at a desirable price point.
Consider Home Seller Incentives
When preparing your home for sale, you want to ensure it stands out. Many buyers are looking at homes in your area, and if yours isn't competitively priced or looks dated, they won't hesitate to move on to another option.
To ensure that your house is attractive to potential buyers, there are a few simple steps you can take:
Paint walls with neutral colors; this makes rooms look larger and more inviting.
Make minor repairs that may have been overlooked over the years; this will help keep your home's listed price on par with other homes in your area.
Declutter each room so potential buyers can visualize themselves living in the home; kids' toys should be put away while school is out of session.
Getting your home ready for the local market takes effort, but doing these small things can save money on expensive updates later when someone else puts their offer on the table.
With these tips in mind, you're closer than ever to sell your house successfully! Now let's understand how selling your home affects your long-term health.
Understand The Impact Of Selling Your Home On Your Long-Term Health
Selling your home is a significant decision that can significantly affect your short-term and long-term health. Understanding the potential impact on your well-being is essential before making any decisions. To prepare yourself, consider the following points:
| Positive Impact | Negative Impact | Neutral Impacts |
| --- | --- | --- |
| Financial Security & Peace of Mind | Emotional Stress & Loss of Control | Uncertainty & Change in Lifestyle |
| New Opportunities & Social Connections | Unfamiliarity with Your Surroundings | Increased Administrative Tasks |
| Emotional Closure from Difficult Memories | Loss of Neighborhood Friendships | Unforeseen Costs or Delays |
By looking at all sides of the equation, you will be better equipped to assess how selling your home could affect your overall mental and physical health. Take time to weigh the pros and cons carefully to decide whether this is the right move for you. Knowing what could happen ahead of time allows you to take steps now that will help protect your well-being in the future.
Final Thoughts
Selling a home can be daunting, but with these tips, you will be better prepared for success.
Understanding your local real estate market and hiring a professional agent can help you get the best offer possible.
Additionally, being mindful of how selling your home may affect your long-term health is essential.
The key takeaway from this article is that knowing the steps to take when selling a property and proper preparation are essential in getting the most out of your sale.
Are you ready to tackle the challenge? Let GatorRated help.