How Can I Sell My House Quickly in 2023? A Full Guide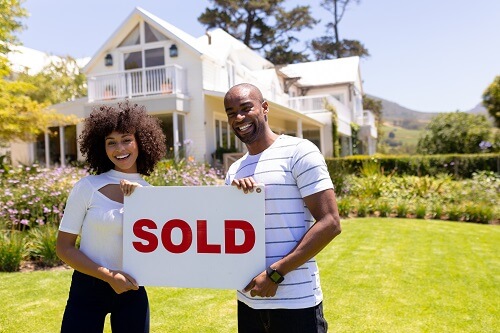 Selling a house can be an intimidating process. It doesn't have to be overwhelming if you need to sell fast.
With the right approach and smart decisions, you can ensure to turnover your home quickly. In this article, we'll explore how to put your house on the market and get top dollar for it.
Whether you want to move across town or worldwide, selling a home quickly can be beneficial.
Here's what you need to know about positioning your property for success and ensuring it finds the perfect buyer in record time.
3 Quick Tips To Sell Your Home Quickly

Selling your home quickly can be challenging, but it's not impossible. With the right strategies and tactics, you could have your house sold within weeks – or even days!
Here are some tips to help you sell your home fast:
List your property with multiple real estate agents. The more agents with access to potential buyers, the better chance of finding someone interested in buying fast. Don't forget that online listings are also vital– get plenty of pictures on websites like Zillow and Trulia, so people know what they're looking at.
Price it right up front. Most folks aren't willing to pay too much for a quick sale; do enough research into market prices before setting an asking price that accurately reflects the current market value. That way, you'll attract more serious offers from cash purchasers who want to buy houses fast.
Don't skimp on marketing materials and open houses – this is vital to maximize exposure and generate interest from prospective shoppers. Make sure all marketing material (including photos) looks professional, and plan well-marketed open houses that will draw in those ready to purchase now. Doing these things may help secure the fastest possible sale for your property.
Looking for some more details on how to sell a house fast? Let's jump right in.
Finding A Cash Buyer
Selling a house quickly can be challenging to do on your own. One option is to find a cash home buyer who will make you an offer for the property without requiring any rehabilitation or renovations first.
Cash offers are often attractive since they don't require contingencies like others may have and typically close more quickly than traditional financing options.
There are several ways to locate potential cash home purchasers, such as searching online for "houses for cash" or talking with friends and family about their experiences selling a home fast. You can even contact real estate agents in your area to ask if they know anyone looking to buy before you sell.
Most experienced agents have relationships with investors specializing in these transactions, so it's worth asking.
When working with cash home shoppers, the key is having realistic expectations regarding price, time frame, and closing costs, all of which could end up being lower than listing with a real estate agent but still enough to cover associated expenses such as title fees, escrow charges, etc.
With proper research into what similar homes in the neighborhood have sold for recently, along with advice from professionals familiar with local markets, you should be able to get an accurate picture of what market value means for you when it comes time to accept an offer on your house.
Benefits Of Listing With A Real Estate Agent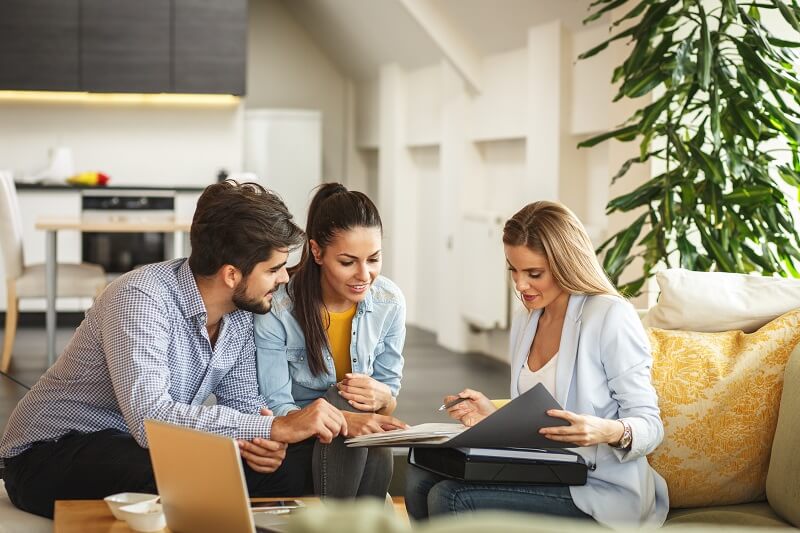 When you have a home to sell, listing your house with a qualified real estate agent is one of the best ways to sell it quickly. Working with an experienced realtor can help expedite the selling process and maximize profits.
A top local real estate agent will be able to provide valuable insight into market conditions and guide you in setting a competitive price for your property. Plus, they know all the necessary paperwork for selling a home.
An experienced realtor also knows how to navigate tricky situations when negotiating. They have access to powerful marketing tools like social media advertising and tips for staging your home to draw attention from prospective consumers.
By working closely with them, you'll benefit from their expertise and industry knowledge – helping accelerate the sale process.
Real estate agents typically charge commissions based on the final sales price, but these fees can vary depending on location and other factors. It's essential to do research before selecting someone so that you feel confident about their reputation and capabilities.
You should look at reviews online, speak to past clients or colleagues who have used their services, or even ask family members for referrals if possible; this way, you can find a reliable real estate agent who fits your needs.
Benefits Of Selling To A Cash Buyer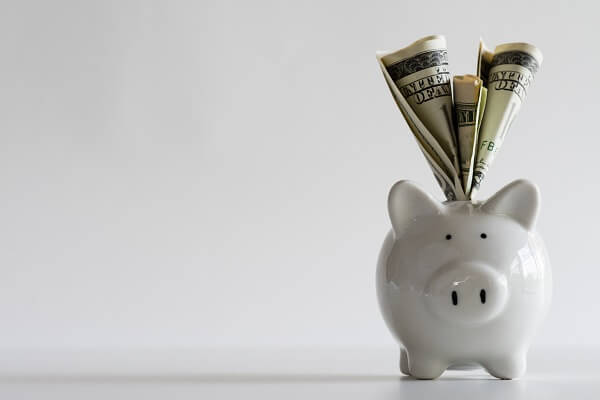 Working with a cash buyer can be an efficient and straightforward way to sell your house, but there's more to it.
Cash buyers are typically investors specializing in buying homes for cash, meaning you won't have the hassle of dealing with banks or waiting for mortgage approvals. This makes it easier to manage a quick sale so you can move on with your life faster.
A cash sale allows you to get rid of legal fees associated with traditional sales since no financing is involved. You also don't need to worry about rehabilitation costs or improvements, as cash buyers typically will take care of these.
The process is usually much quicker than other methods, which helps ensure your house sells and gets off the market quickly. Additionally, working with these types of customers gives you access to more flexible terms when negotiating the purchase price of your house. Since they're not limited by what their lender approves, they may accept certain offers that would otherwise fall through due to bank restrictions.
With this option available, it's possible to get closer to your desired asking price while still being able to close quickly and efficiently – something every homeowner should strive for when looking to sell their house without delay. Considering all these advantages, selling fast becomes achievable.
Preparing your home for showings is essential if you want potential parties interested in making offers on your property; even though it's going directly into a cash deal, presenting it at its best isn't just beneficial but necessary to maximize its value before closing the sale transaction.
Prepare Your Home For Showings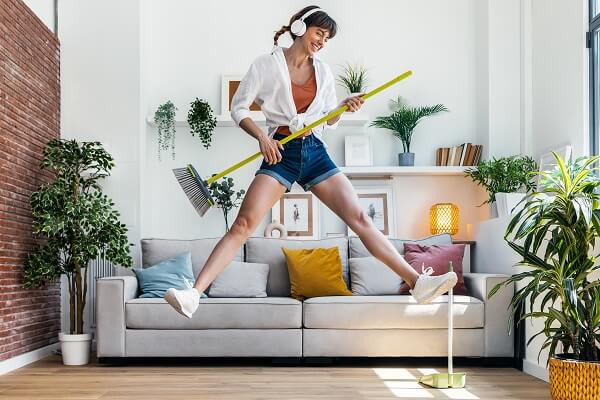 Want to sell soon? There are still steps you need to take to ensure the sale goes through. Preparing your home for showings is one of the most important parts of selling it on the market and will help you get the best price possible.
Here's how to prepare your home so that consumers find it attractive and ready to list and sell:
Repair: Fix any damage or hazards around the property. This could include broken windows, stairs without railings, cracked drywall, etc., and anything mentioned in inspections that needs fixing before you selling.
Price Your Home Right: You must understand what similar homes in your area are going for so that you don't overprice yours. Asking a real estate agent for advice here can help ensure you properly assess the value of your home so it has a better chance of selling quickly.
Get Showings Ready: Once prospective buyers start viewing properties, they want to know if they are seeing something worth their money beyond just photos online – this means making sure everything looks presentable when people come by! Cleaning carpets/floors, doing minor repairs (like painting), staging furniture attractively – all these little touches can help significantly when getting offers from interested parties who want more than an average-looking house.
By taking charge and preparing your home with quality care before putting it on the market, you'll have better chances of helping yourself sell quicker while also getting closer to the asking price! The timeline may vary depending on location and other factors, but having a well-cared-for home will ensure success in finding a motivated buyer sooner rather than later.
Getting Repairs Done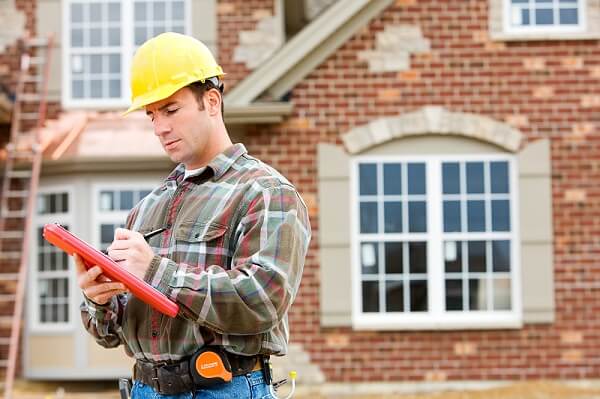 Before you can list your home, getting repairs done can is essential. It will make the house more attractive to potential shoppers and increase its value and help you get top dollar for your sale.
To start, assess what needs to be addressed in the home. Do research the cost of materials if you plan on doing the work yourself or find trustworthy professionals who specialize in specific restoration services and compare quotes.
Once you've identified all needed repairs and checked their respective costs, decide which ones are essential for selling fast and prioritize them according to the timeline and budget considerations. This could include anything from replacing damaged floorboards or fixing leaks in the roof to adding a fresh coat of paint and landscaping improvements around the yard. Doing so should not only improve the overall look of your property but may even attract higher offers from prospective buyers.
Organizing and executing these tasks will ensure that when it's time to list your house, everything is ready for showings—and, with any luck, an offer soon after! Selling this way allows buyers to clearly understand how much they're investing without needing further renovations immediately; making your home attractive to buyers should be part of every seller's strategy.
Making Your Home Attractive To Buyers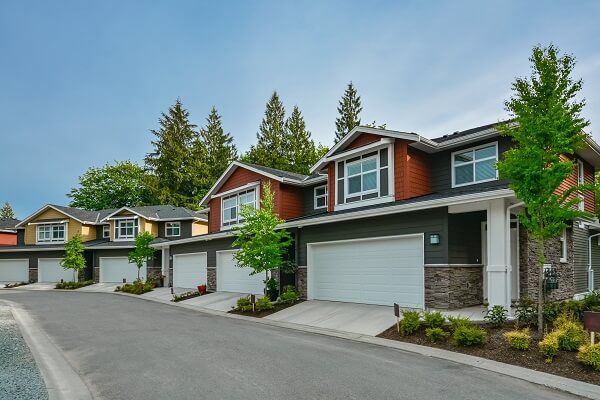 When it comes to selling, the best way to do so quickly is by making sure that you make it attractive to buyers. Statistics show that homes that have been updated and properly staged can see a 28% faster sale time than those who don't take these steps.
Start by looking honestly at what needs updating in your home before listing it for sale. You may need to repaint walls or update appliances; this will help ensure shoppers are seeing a well-maintained home they want to purchase.
Furthermore, staging your home with furniture and decor helps create a vision of how the rooms could be used, giving buyers more motivation to make an offer.
Another critical tip to sell your house fast is to price it correctly. Consulting with a real estate agent on the current market value of similar homes in the area and what yours should list for will ensure that you are getting offers close to what your house is worth.
Consider also hosting open houses if possible – offering up plenty of opportunities to view your property could lead them closer to making an offer on your home sooner rather than later.
Negotiating Price
Making your home attractive to buyers is a crucial first step. To ensure that you get the best sale price and make sure it sells fast, there are certain things you can do to make your home look great From making repairs around the house to staging the property correctly, these extra steps will help you sell your home fast and for top dollar.
Now that we've discussed how to prepare your home for sale let's move on to negotiating price – one of the fastest ways to finalize a deal when you need to sell fast.
Negotiating effectively is vital to getting the best possible price for your home. It takes experience and skill, but with some research and preparation, anyone can become an expert negotiator.
The most important thing is understanding the current market conditions so that when discussing offers, you can be confident about getting the best possible sale price within a reasonable timeframe.
This knowledge also helps give perspective into how long it usually takes to sell a house in today's market versus previous years or months – which could mean all the difference if time is limited. With this information, you're well on your way toward short-sale success!
Short Sale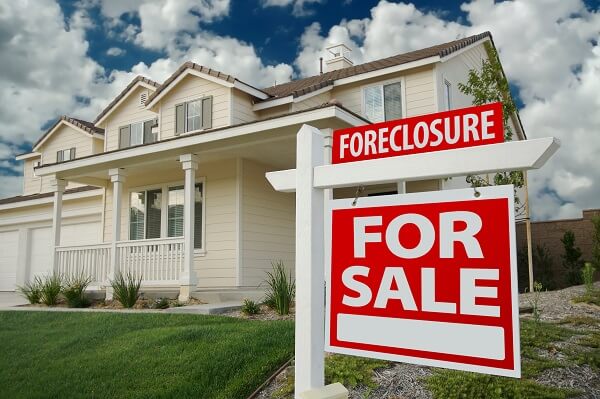 Another option for a quick turnaround is a short sale. A short sale is when an owner agrees to accept less than what is owed on their mortgage in order to get out of it and move on with their life. This can help those who are trying to sell their home but have difficulty selling it due to its current market value being lower than they owe on it.
Here are some key benefits of considering a short sale:
You will not have any debt remaining after the sale.
It's faster than a traditional real estate transaction.
Your credit score won't take as big of a hit if done correctly.
The process could potentially be handled without involving lawyers or court approval.
Expert professionals know how to sell your home through this process and ensure all parties benefit from it.
At times like these, having someone who can help you sell quickly through a short sale is invaluable. They understand the laws, regulations, and paperwork surrounding this complex process so that you don't have to worry about anything other than getting ready for the next chapter in your life.
With proper guidance, you can navigate this difficult situation with relative ease and find yourself in a better place financially sooner rather than later. Home staging can also be essential in ensuring you receive the best offer possible for your property…
Home Staging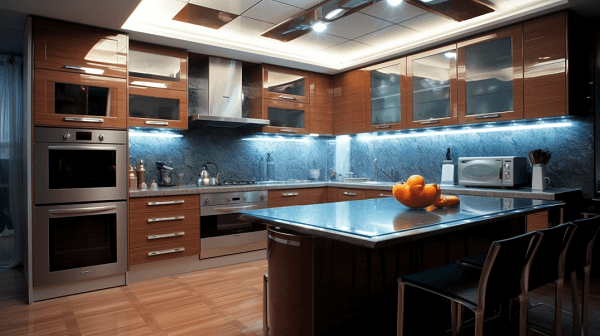 Home staging is an excellent way for sellers to make their houses stand out and attract potential buyers. Here are some tips that can help you move fast when selling your property:
| Tip | Explanation |
| --- | --- |
| De-clutter | Remove any clutter or unnecessary items from your home |
| Depersonalize | Take down family photos, trophies, awards, etc. |
| Clean | Make sure carpets get cleaned and floors get polished |
| Lighting | Upgrade lighting fixtures & change bulbs to higher wattage |
Home staging is crucial if you need to sell quickly and maximize profits. It's one of the most effective ways to draw attention to features in your home and create a memorable impression for potential buyers. With these simple but impactful changes, you can significantly improve the chances of quickly getting a buyer interested in purchasing your property.
With proper preparation, it's possible to confidently place your home on the market so you can find someone who wants to buy it as soon as possible. Moving onto the next step – accepting an offer – requires careful research and consideration of multiple factors such as location, property condition, current market trends, etc.
When To Accept An Offer
After you've staged your home for potential buyers, it's time to think about when to accept an offer. Knowing the right moment is crucial. When considering whether you want to sell your home quick or have more time, local real estate experts can help guide you. If you want to deal with a shorter timeline, there are options such as selling to an iBuyer or putting your house on the market without waiting for months.
The first step when deciding if and when to accept an offer is understanding the type of housing market conditions in your area. Factors like how many homes are currently listed on the MLS (Multiple Listing Service) versus how much demand there is from buyers will impact the offers you'll receive.
You should also be aware of any upcoming events that could affect buying interest in your home. For example, school year start dates or holidays may slow down activity in certain areas, making it harder to immediately get top dollar for your house.
Once you know the current state of the market, it's essential to weigh all offers objectively and decide which one best fits your needs and timeframe. Don't rush into accepting something just because someone has made a verbal promise – make sure all guarantees are backed up by signed paperwork before moving forward with a sale.
Impact On Your Credit Score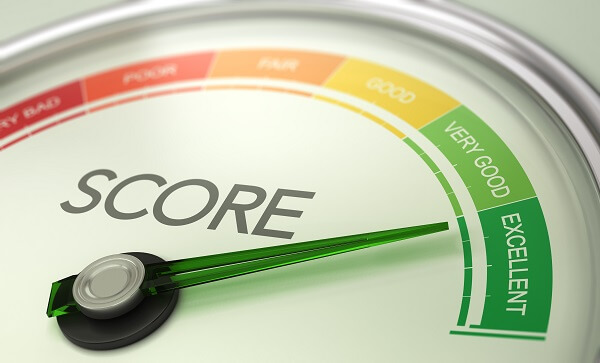 As part of the home sale process, it's good to be aware of the potential effect that selling can have on your credit score. Knowing how this process works will help you decide on the best way to sell your home and protect your financial standing.
The good news is that there are steps you can take to minimize the impact on your credit score when acting as a seller:
Make sure all payments related to the sale of your home are up-to-date; these include monthly mortgage payments and fees associated with closing costs.
Research ways to improve or raise your credit score before listing the property. This will ensure more buyers are interested in purchasing, which could speed up the sales process.
Consider working with a real estate broker with experience in short sales and negotiating quick deals if necessary.
Consult a tax advisor before putting your home's equity into another investment asset such as stocks or bonds.
It's essential to understand how each step of the home buying/selling process impacts both parties involved, so do some research and consider consulting professionals who specialize in providing advice on real estate transactions and their implications on personal finance.
Doing this may not only help increase the chances of getting top dollar for your home, but also maximize any gains while protecting yourself from unnecessary losses down the road.
Final Thoughts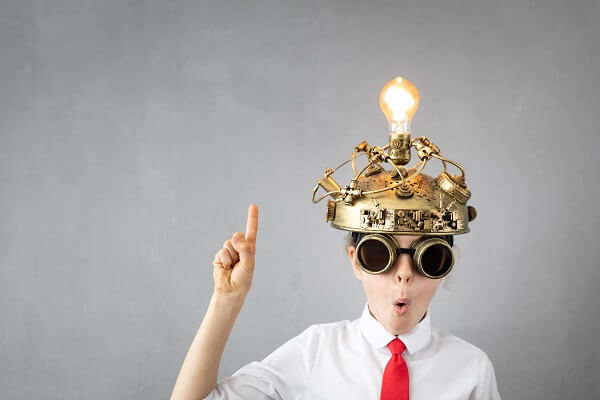 Selling your home quickly can be daunting, but it is possible with the right approach and knowledge.
I advise you to research all of the options available before making any decisions.
One interesting statistic is that homes listed with real estate agents tend to sell for up to 20% more than those sold privately.
So if you're looking to maximize your profits, enlisting the help of an experienced agent may be worth considering.
Ultimately, selling your house quickly requires just one thing – understanding what works best in your situation and taking action!