How Does A Single Mom Buy A House in 2023 – Assistance Guide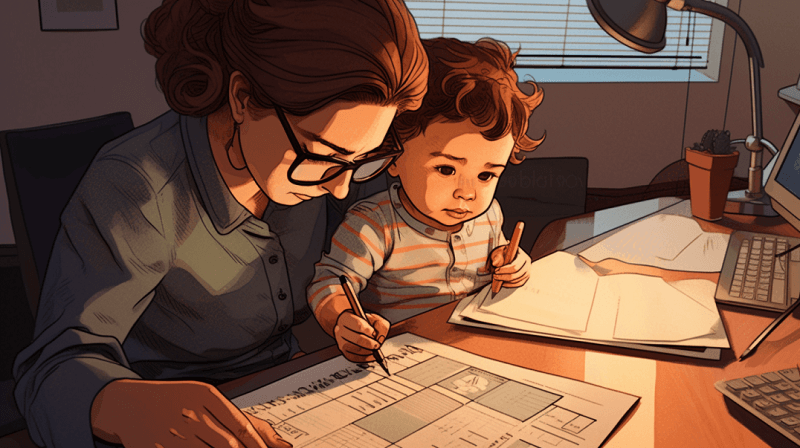 Purchasing property presents plenty of challenges, particularly for single parents. The process can appear daunting, and the financial commitment may seem insurmountable. But don't be discouraged! As a single mom, you have unique opportunities and resources available to help you navigate the home-buying journey.
From government programs to assistance grants, there are numerous avenues designed specifically to support single mothers in achieving homeownership.
Despite the uphill battle that sometimes comes with being a solo parent, remember that reaching your goal of owning a home is not only possible but also probable with careful planning and research.
This article will provide an in-depth look into different mortgage options tailored for single moms, various assistance programs aimed at easing financial burdens, as well as tips on navigating these processes.
By harnessing this knowledge and utilizing available resources, your dream of providing a stable home base for your family isn't just attainable—it's within reach!
Exploring Home Loan Options for Single Moms
Let's delve into the various home loan options that are uniquely designed to help single moms turn their dream of owning a house into reality.
There are multiple home loans for single moms available, each with its unique benefits and qualification requirements. The FHA loan, for instance, is one of the most popular home loan programs due to its flexible credit score requirements and low down payment options.
USDA loans offer zero down payment opportunities if you're willing to buy in rural or suburban areas. VA loans can be an excellent option if you happen to be a veteran or military service member.
To qualify for a home loan as a single mom, you need to meet specific income, credit score, and employment stability criteria which may vary from one program to another. Your first step should always be understanding these different types of home loan options before starting your home loan application process.
Additionally, there are numerous assistance programs for single moms like HUD's Homeownership Voucher Program or local state-specific initiatives that provide grants or subsidies, making it easier to buy a house as a single mom. These programs available can significantly reduce the financial burden and make homeownership much more attainable.
Assistance Programs: Helping Single Parents Own a Home
You're probably wondering, aren't there assistance programs designed specifically to help solo parents become homeowners?
Absolutely. There are numerous programs to help single mothers with the process of buying a home. For instance, home loans for single mothers are offered by various government and non-profit organizations. These may include first-time home buyer loans that offer low-interest rates and reduced down payments.
Additionally, grants for single mothers can provide direct financial aid that doesn't need to be repaid, making it easier to afford a down payment or closing costs. There are also payment assistance programs for singles that aim to alleviate the financial burden associated with purchasing a house.
It's important to research all assistance programs available in your area as they can greatly simplify the process of owning a home as a single mom. Remember — these resources exist specifically to help moms enduring hardship navigate through this significant milestone successfully.
Payment Assistance: Making Home Buying Easier for Single Mothers
Navigating the world of home ownership might feel like a maze, but fear not – payment assistance programs are here to help lighten the load. As a single mom, these programs and grants can significantly ease your home-buying process.
These resources have been designed specifically to help those in need buy their first homes, even when it seems financially daunting.
The HUD's Homeownership Voucher Program is one such payment assistance program that helps families afford to buy a house by subsidizing monthly mortgage payments.
The FHA Loans, backed by the Federal Housing Administration, allow first-time home buyers with lower credit scores and smaller down payments to still qualify for a mortgage.
The USDA Loans program provides no down payment mortgages for low-to-moderate income families in rural areas.
Programs like HomePath Ready Buyer Program offer first-time home buyers up to 3% of the purchase price towards closing costs after completing an educational course on homeownership.
Local non-profit organizations often provide specific grants or loans tailored to help folks in their community become homeowners.
These strategies will hopefully simplify your journey towards owning your own house as they've been designed with you in mind.
The Journey of a Single Mom: How to Buy a House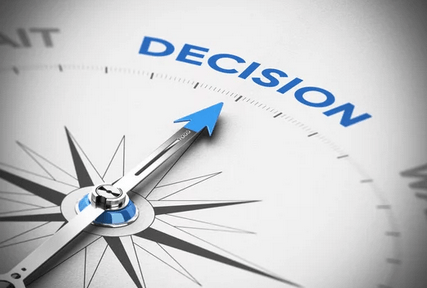 Embarking on the path to homeownership as a solo parent is like tackling a complex puzzle, but with the right resources and strategies, it's definitely achievable. As a single mom first-time buyer, you'll find that there's more to buying a home as a single parent than just choosing your dream house; it involves securing financing, understanding the market, and navigating through various assistance programs. Thankfully, financial assistance programs are available designed specifically for many single mothers in your situation. These programs can help significantly when it comes to purchasing your first home.
| Advice for Buying | Assistance Programs |
| --- | --- |
| Understand Your Budget | HUD Public Housing Program |
| Check Your Credit Score | Home Investment Partnership Program |
| Get Pre-approved for Mortgage | National Council of State Housing Agencies |
| Find A Real Estate Agent Familiar With Single Parent Buyers | Local Non-profit Organizations |
Each of these steps is crucial in the journey of buying a house as a single parent. You need to be aware of all potential assistance options—programs that help singles like the ones mentioned above can make all the difference in turning homeownership from a dream into reality.
Home Loans Tailored for Single Moms: A Comprehensive Guide
Understanding the intricacies of home loans tailored for solo parents is paramount in your journey toward homeownership. As a single mom trying to buy a home, there are specific loan programs that are designed to meet your unique needs, providing you with opportunities and resources that ease the financial strain often associated with first-time home buying.
These include home buyer programs specifically aimed at those who qualify for a home loan as first-time buyers or those who have lower incomes. Additionally, payment assistance grants are available, which can be utilized to offset some of the upfront costs related to purchasing a house.
It's crucial to investigate all potential loans and grants available, ensuring you're not missing out on any potential funding sources. With diligent research and planning, you will find the best home loans for single mothers like yourself who strive for self-sufficiency while creating stable homes for their children.
Low Income and Buying a Home as a Single Mom: How It's Possible
Believe it or not, even with a lower income, you can still turn your dream of owning a home into reality. As a single mother who wants to buy her first home, there are numerous programs available that provide financial assistance specifically tailored to your situation. These aid programs are available at both federal and state levels and they aim to help low-income individuals who are ready to buy their first home. They offer solutions such as down payment assistance, affordable mortgage options, and even housing counseling services.
| Program | Benefit |
| --- | --- |
| HUD's Good Neighbor Next Door | Offers 50% off the list price of homes in revitalization areas |
| Section 8 Housing Choice Voucher Homeownership Program | Converts rental voucher into mortgage payment |
| USDA Single Family Housing Direct Home Loans | Provides payment assistance to increase an applicant's repayment ability |
| Local Down Payment Assistance Programs | Offers loans or grants for down payments |
These assistance programs make the seemingly impossible task of home buying more achievable for single mothers with low incomes. Remember, when you're ready to buy your first home, don't let your current financial situation deter you; instead, explore these opportunities that could potentially be game-changers in accomplishing this significant milestone in life.
Grants for Single Mothers: A Boon for First-Time Home Buyers
Navigating the world of homeownership can seem like a labyrinth, but for mothers on their first buying endeavor, there's a silver lining in the form of grants.
As a single mom trying to buy a house, you may feel overwhelmed by the financial implications involved. However, there are specific grants for single mothers available that cater to your needs as first-time home buyers.
These grants can significantly reduce or even eliminate the down payment for the home and provide you with additional resources to get through this process smoothly. A variety of programs are designed specifically to help first-time home buyers just like you become homeowners.
They acknowledge that being a single parent may pose certain challenges when it comes to purchasing property and therefore aim at easing these burdens.
So, if you're amongst those hardworking mothers who want to buy their own abode, look into these beneficial grants and open up new possibilities for yourself and your family's future.
Government Programs that Support Single Mothers Who Want to Buy a Home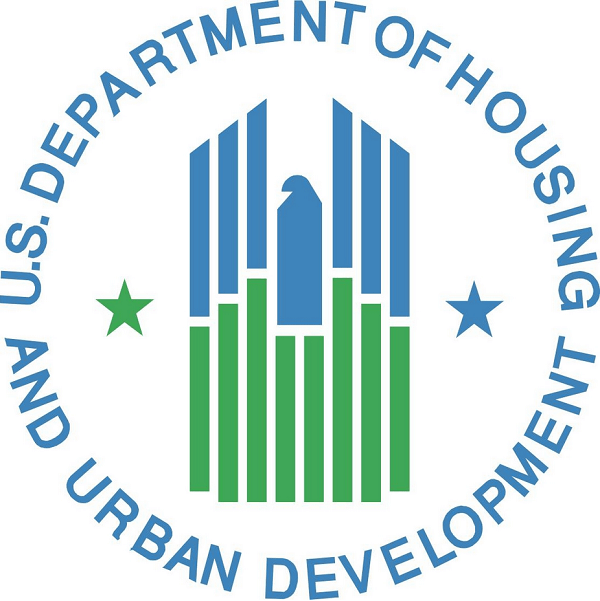 If you're a hardworking mother hoping to own your very own home, there are several government assistance programs out there that can lend a helping hand. These programs are designed to help bridge the gap for those who may struggle with securing a mortgage loan on one income, including options for single parents like yourself. A key player in this domain is the Department of Housing and Urban Development (HUD), which offers various grants and loans aimed at facilitating home purchases for lower-income families.
| Federal Housing Programs | Description |
| --- | --- |
| FHA Loans | These are insured by the Federal Housing Administration and require low down payments, making them ideal if you're struggling to save up. |
| HUD's Good Neighbor Next Door Program | This provides substantial discounts on homes located in revitalization areas if you work in certain occupations such as teachers or first responders. |
| USDA Single Family Housing Direct Home Loans | If you live in a rural area, this program might be ideal as it offers payment assistance to increase an applicant's repayment ability. |
| VA Loans | If you're a veteran or the widow of a veteran, these loans offer favorable terms without needing a down payment or private mortgage insurance. |
| Home Investment Partnerships Program (HOME) | HUD allocates funds to states and localities often used for direct down-payment assistance. |
Remember, each of these assistance programs has its own set of requirements and benefits. Thoroughly explore your options before deciding on the best course of action for your situation; owning your dream house might be closer than you think!
Best Home Loans for Single Mothers: A Detailed Overview
You're on the path to homeownership, and it's important to understand that there are suitable loan options out there designed specifically for your circumstances. If you're a single mom looking to buy a home, your credit history and income level will play significant roles in determining the type of loan you can obtain.
In fact, according to a recent survey by the National Association of Realtors, about one-third of first-time home buyers used assistance programs or loans specifically designed for them.
Now, if you're trying to purchase a house as a single mom, some of the best home buyer loans available include FHA Loans which have lower down payment requirements and more flexible credit criteria; USDA Loans that offer zero down payment and favorable interest rates; VA Loans if you're a veteran; and finally local state programs that provide financial assistance through buyer loans.
These options are crafted not just to help you buy your dream house but also to consider your unique financial situation as they strive towards making homeownership an achievable reality for single mothers like you.
Payment Assistance Programs for Single Moms: A Path to Homeownership
Dreaming of owning a home might seem out of reach as you juggle life's challenges alone, but with the right payment assistance programs, it's more attainable than you'd think. As a single mom, you often have to manage your household on an income that is likely below the median income. However, if you want to buy your first home and are daunted by the down payment on a home, don't despair. There are many assistance programs available specifically designed to help individuals like yourself secure a loan as a single parent and make homeownership achievable. The options for single moms buying homes have never been better.
| Assistance Program | Overview |
| --- | --- |
| HUD Public Housing Agency | Offers low-income families opportunities to lease or buy homes |
| USDA Single Family Housing Direct Home Loans | Provides loans at interest rates as low as 1% to help low-income individuals or households purchase homes in rural areas |
| FHA Loans | Offer lower down payments and are ideal for first-time home buyers with lower credit scores |
Understanding these options can pave your path toward homeownership. Remember, getting the keys to your own house isn't just about being able to afford it; it's also about knowing where to look and what kind of support is available for you.
Programs and Grants that Help Single Parents Buy Their First Home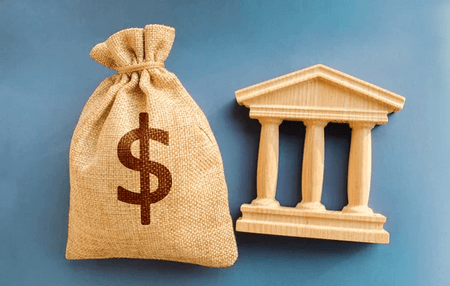 Navigating the complex world of first-time homeownership can seem overwhelming, but with an array of grants and programs available, it's certainly a feasible goal for solo parents.
Many single moms and dads who want to buy a house often feel daunted by the financial commitment, not knowing that there are plenty of resources designed specifically to help them in finding a home.
It isn't just about whether to rent or buy a home; it's also about understanding what type of home they can afford and how they could possibly finance it.
Various organizations offer loans through local housing agencies or even grant funds that don't need repayment.
Even single male buyers aren't left out as numerous tailored plans accommodate their unique needs too.
With proper research and assistance from these programs, trying to buy your first home doesn't have to be an intimidating process anymore but rather a rewarding journey towards stable housing security for you and your family.
Conclusion
So, you're a single mother yearning for that cozy nest for your little ones?
Fear not! With tailored loan options, government programs, and payment assistance, the dream of homeownership is no longer an uphill battle.
Like a patient gardener nurturing her seedlings, she steadily navigates through the process with confidence.
Grants and financial aid are like sunshine and rain to your home-owning journey. Harness these resources wisely; let them nourish your dreams into reality.
Remember, every great oak was once a tiny acorn. Your house can be that mighty oak.
If you seek the assistance of professional real estate agents in Florida, we would love to hear from you.