How Do You Buy A House Online in 2023 – Full Guide
Buying a house online may seem challenging, but it doesn't have to be. With the right resources and research, you can make an informed decision that will benefit you for years to come.
Before taking the plunge into buying property online, there are some important steps you should take in order to ensure your purchase is successful. In this article, we'll discuss what you need to know to help guide you through the process.
Buy a House Online: What to Know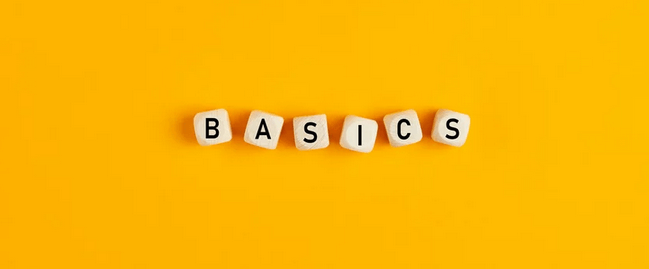 Before you take the plunge, it's important to understand what's involved. The first step is researching available properties. With sites like Zillow or Trulia, you can home search from the comfort of your own home. It's also possible to take virtual tours of some listings, so you can get an idea of what the property looks like without physically visiting.
Additionally, many real estate companies offer open houses via video conferencing for buyers who need more detailed information about the property before deciding. The next step is finding financing options that work best for you. Many websites allow potential buyers to compare mortgage rates from different lenders with just a few clicks. This helps ensure you get the lowest interest rate on your loan.
Moreover, several online services assist with closing costs and other fees associated with purchasing a home online. Finally, be sure to read all documentation carefully before signing any agreements. If something doesn't look right or seems too good to be true, don't hesitate to ask questions or seek professional help from an experienced real estate attorney or broker.
How to Find a Real Estate Agent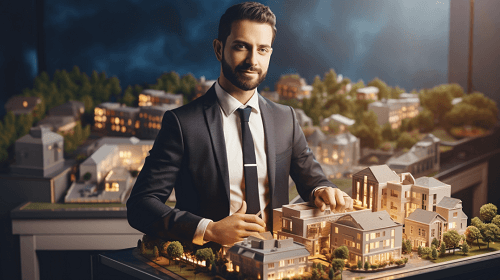 Searching for the perfect real estate professional can be an overwhelming task, so make sure to do your research and find someone you trust! When looking for the right help, it's important to consider the following:
Their expertise in appraisals – a qualified realtor should have knowledge of appraisal techniques that will help you determine if the home is worth the asking price.
Their experience with home loans – can help you understand different loan options as well as how they fit into your overall financial plan.
Their reputation among other homebuyers – ask around or read reviews online to get feedback from previous clients who have gone through a successful real estate transaction with this particular agent.
Finding the right professional to navigate homebuying can save you time, money, and stress throughout the entire process. A qualified professional can help guide you through all paperwork associated with purchasing a property, negotiate favorable terms on behalf of their client, and answer any questions throughout every step.
What to Consider Before You Buy a Home
Gaining a full understanding of what you're getting into before investing in a home can help make the experience much smoother and less stressful.
It's important to assess your financial situation, credit score, and budget before beginning the process of buying a home online. This will enable you to determine whether you're preapproved for a mortgage or if additional steps need to be taken to qualify for one.
Additionally, it's beneficial to research different areas where you would like to find a house and proceed with a home inspection to discover any potential problems that could arise from purchasing the property.
Once you've found the right house, submit an offer and start preparing for closing day.
Buying a home online can be overwhelming at times, but following these steps can help ensure that it goes smoothly.
Understanding the Mortgage Process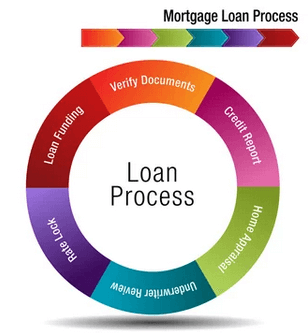 Navigate the mortgage process confidently with a clear understanding of your financial situation and credit score. You're ready to purchase a home when you've saved up enough for the down payment, can afford the monthly payments, and understand all the steps in the mortgage process.
It's important to familiarize yourself with terms such as escrow, closing costs, tax returns, and an offer on a house before you proceed with a home.
The mortgage process consists of several steps for any potential home buyer. First, you need to get pre-approved. This'll provide assurance that when you do find your desired house, you'll be able to secure financing from your lender.
Next is securing financing by shopping around for various lenders who can provide you with loan options best suited to your needs. Once all the paperwork is complete and approved, it's time to draft an offer on the house. This document should include contingencies such as inspection reports.
Lastly, if your offer gets accepted, then it's time to close! During this stage, documents like transfer taxes or title insurance may be required, so it's important to understand what those fees entail ahead of time.
Have emergency funds available, research different lending options, obtain proof of employment and income documentation, and consider additional closing costs.
Working with a Lender to Buy a House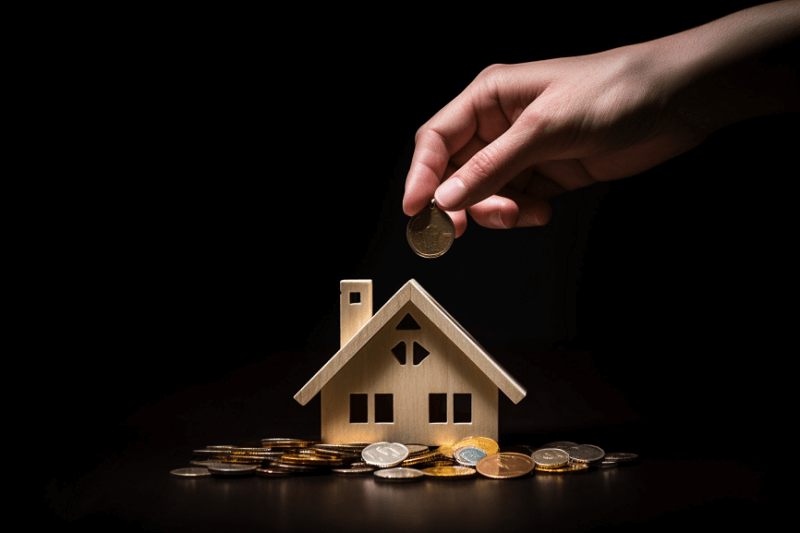 Working with a lender to buy a home can be intimidating, but it's an important part of home-buying.
Interestingly, according to the National Association of Realtors, over 86% of buyers purchased their homes through a real estate agent or broker in 2022.
To work with a lender effectively, you must first understand the current real estate market and look at online listings for homes that fit your budget and desired features.
You should also research recent home values in the area to ensure you're getting a reasonable price.
Once you find your perfect home, your lender will help you determine whether or not they can provide financing for it based on its current value and any other loan requirements that must be met.
It's also important to remember that having a qualified home inspector assess the property's condition is essential before making any final decisions.
Lastly, since mortgage rates vary from one bank or lender to another, shop around for the best rate possible when deciding who will finance your purchase.
Connecting with the Seller
Now that you've got the funding squared away, it's time to move on to the next step in the online home-buying process: connecting with the seller.
Finding a house that meets your needs is essential when buying a house, and most people start by using online resources such as local real estate agents or house-hunting apps. These services make searching for your desired home much easier and faster than traditional housing methods.
Once you find a property you're interested in, you'll need to contact the seller to begin negotiations. The best way to connect with sellers is through their local real estate agent, who can help facilitate conversations and negotiations between both parties.
Make sure you understand all of the terms of purchase before committing to anything; this includes researching any taxes or fees associated with buying a particular property. Additionally, check if there are any other restrictions involved in buying homes online so that you can be well-informed before signing any agreements.
Making Your Want to Buy a Home a Reality
Ready to make your home-buying dreams a reality? Let's get started!
First, you should assess the housing market and determine what kind of home you want. You'll need to research the current home prices in your area and find homes that fit within your budget.
Once you've identified the homes that meet all of your criteria, it's time to start researching them further. Use online resources such as real estate websites or even remote tours, if available, in order to get an accurate picture of what each house looks like before making any decisions.
You can also contact local realtors who specialize in buying homes for more information and assistance if needed. With some careful research and planning, you'll be able to find the perfect home for you and make it a reality.
Getting an Appraisal for an Online Home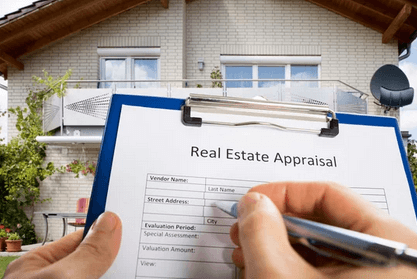 Once you've identified the homes that meet your needs, it's time to get an appraisal for them.
Find a qualified appraiser in your area who is familiar with real estate market values. This can be done by searching online home listings or through local real estate agencies.
An appraisal will help determine how much you can afford and if the home is worth the price being asked. It's important to understand that not all online real estate services offer appraisals as part of their home-buying process, so make sure to check before signing anything.
You may also want to consider scheduling a virtual home tour before considering an offer on any property listed online; this will help you get a better feel for the quality of the house and its condition prior to committing.
Taking a Virtual Tour of Your Potential Home
If you're considering buying a home online, taking a tour virtually can help you get an up-close look at the property before making any commitments. With modern technology, it's now possible to have a look around without having to be there in person.
Here's a brief list of the top 5 benefits;
Convenience: Provides a convenient way for potential buyers to explore homes from the comfort of their own homes.
Save Time: Save time by allowing buyers to quickly narrow their choices from a large selection of homes.
Cost-Effective: Typically more cost-effective than in-person tours.
Accessibility: More accessible for potential buyers with physical or mobility challenges who would otherwise have difficulty touring homes in person.
Detailed Inspection: Inspect a home in more detail than they would be able to with a physical tour, as they can zoom in and out and move around the home.
Overall, leveraging technology to see the home remotely can be invaluable and provides necessary information about the house before committing to buy it outright.
Dealing with the Homeowner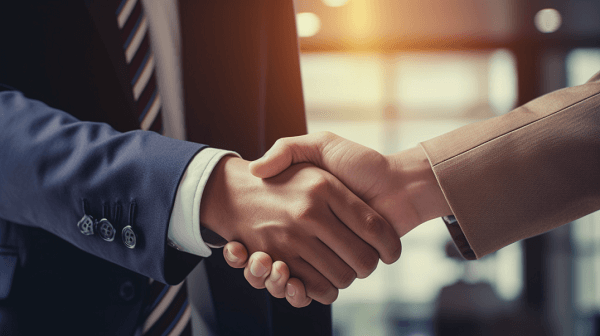 After getting the virtual tour of your potential home, it's time to start dealing with the homeowner – which can be tricky! If you're looking to buy a home, shopping around is key.
Make sure to get pre-approved for a mortgage before you even think about putting in an offer on the house. Once you've found the home you want, put down an earnest money deposit to show the seller that you're serious about purchasing their property. This will help make sure that if someone else makes an offer on the same house while yours is still pending, they won't take it.
Additionally, remember that the homeowner has already listed their home for sale, so make sure your offer doesn't come out too low or too high. Remember all these tips and it should go smoothly!
How to Make an Offer on a Home Online
While it may seem intimidating at first, putting together an offer on a remote online is not much different than in-person and can be made easier with the help of a real estate agent.
Here are some key steps to keep in mind:
Research local housing markets. Before submitting any offers, research what homes in your area are selling for and get familiar with current market trends so you can submit an informed offer.
Calculate what you can spend on a home. Consider all potential fees associated with the closing day and any loan interest rates before deciding on what type of offer to make.
Have your agent help you find comparable homes nearby. Make sure that they pull up recent sales data from similar homes so that you know if the asking price is reasonable or too high for the neighborhood.
Submit all documents electronically or through the mail. Most offers will require certain documents like pre-approval letters or earnest money deposits that need to be sent directly to the seller's agent either electronically or via mail, depending on their preference.
Getting Preapproved for a Mortgage
Get pre-approved for a mortgage so you can confidently draft an offer to buy a new home.
Leveraging the right tools and knowledge will help, but getting pre-approved for a mortgage is just as important.
This will help ensure that the home is worth what you're offering and that you have the necessary financial means to pay for the house in person.
When applying for pre-approval, make sure you're aware of any difference in your mortgage rate from one lender to another.
Researching and shopping around different options can lead to significant savings over time.
Preapproval gives you added confidence when submitting an offer on a house, as it shows sellers that a lender has already approved you.
What to Expect on Closing Day
Experience the joy of finally owning your dream home on closing day! Purchasing a house online is becoming increasingly popular, and a good realtor can make the process seem effortless. It's possible to purchase a house without ever setting foot in the building, but there are considerations to take into account before shopping online.
When it comes time for closing day, you'll need to be prepared for some paperwork. You'll need to sign documents and provide proof of funds, which can't be completed completely online. However, having a good real estate agent by your side will help ensure everything goes smoothly.
As long as you do your homework ahead of time and have all the documents ready, home shopping online isn't any more complicated than home buying one in person.
How to Get Preapproved for a Mortgage
Investigating preapproval for a mortgage can help you visualize the perfect home for yourself. Before beginning to view homes, it's important that you get preapproved for a mortgage. This process involves providing information about your income and financial assets to a lender, who will then offer an estimate of the amount they're willing to loan you.
Preapproval can be done online in many cases, making it easy and convenient while also helping you understand how much house you can afford when shopping online or visiting potential properties. Preapproval helps with more than just understanding your budget; it also gives sellers peace of mind that they're dealing with a serious buyer.
It helps prospective buyers negotiate based on their actual borrowing capacity rather than relying on guesswork. Additionally, if purchasing an older home, it's important to understand what repairs may be necessary before taking out a loan which could affect the ultimate purchase price or even if the bank approves the loan at all. Having preapproval in hand helps provide additional confidence when committing to buy an older home.
Ultimately, getting preapproved gives you the best chance of finding and buying the right home for your needs and budget.
Choosing a Local Real Estate Agent
Taking the plunge into the real estate market can be intimidating, so finding a local agent to help guide you through the process is essential. With many realtors available, it can be difficult to choose one who is right for you.
Here are four tips to help you pick a good agent:
Look for an agent specializing in buying or selling houses without visiting them in person. This will make the process easier and faster if you're unable to visit potential homes in person.
Find someone with a good reputation by asking people who've recently bought or sold a home about their experiences with their agents and do research online on customer reviews.
Choose someone who understands your needs and wants when it comes to finding a new place; this includes location, budget, and what amenities you want in your home that has everything you need for your lifestyle.
Make sure they work with services like Zillow so that they can easily keep track of listings which could make house hunting easier for people buying online.
Finding the perfect agent may take some time but doing research upfront can save lots of stress later on during the transaction process!
Conclusion
Now you know the basics of buying a house online. You've found an agent and considered what to look for in a home. You understand the mortgage process and have worked with a lender to get pre-approved for the loan. You have an idea of what to expect on closing day.
With all this knowledge, you're ready to make an informed decision when purchasing your home. Just remember that real estate is both an emotional and financial investment – make sure it's worth making by researching ahead of time.
Let the GatorRated.com help in your search, with additional information and expertise.