How Do Poor People Buy a House in Florida in 2023 – A Guide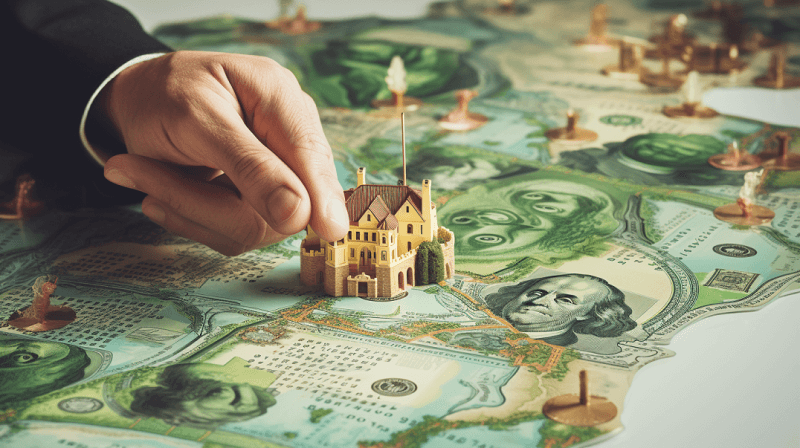 Are you feeling like the odds are stacked against you when it comes to purchasing a house in Florida? You're not alone. With rising prices and lower incomes, it may seem impossible for poor people to buy a home in this state.
But don't let that be your last word on the subject; in truth, knowledge is power, and with the right strategy, homeownership can still be within reach.
Let's dive into how poor people can turn the tide and make their dream of owning a home come true.
Key Takeaways
Low-income individuals can explore various loan programs and assistance programs provided by housing finance agencies and mortgage lenders in Florida to make homeownership more affordable.
It is important for low-income buyers to research and compare local housing options, including rural housing programs and HUD homes, to find affordable properties in their desired areas.
Building and maintaining a good credit score is crucial for low-income individuals aiming to find a house in Florida. Consistently making mortgage payments on time and staying current with existing loans and debts can help improve creditworthiness.
Affordability and avoiding financial strain should be top priorities for low-income buyers. They should consider the type of loan, monthly payments, and area median income while making smart financial decisions and staying within their budget. Additionally, they should be aware of additional costs such as property taxes, insurance, home repairs, utilities, and HOA fees when budgeting for homeownership.
Understanding the Challenges of Buying a House with Low-Income
You may face a few challenges if you're trying to secure a home with a low income. As a first-time homebuyer, you'll need to consider the closing costs associated with the purchase of your new home. The loan program that you choose may also include mortgage insurance, which can be expensive.
Additionally, depending on where in Florida you are located, certain areas may qualify for rural housing programs, which offer lower interest rates and incentives to help purchase a home in these areas. Furthermore, there are other loan programs available to assist homeowners in obtaining lower interest rates and mortgages that will best fit their budget.
Finding the right loan program can be difficult, but with research and guidance from knowledgeable professionals, it is possible to find one that fits all of your needs for purchasing a home in Florida.
Maximizing Opportunities with First-Time Home Buyer Programs
With first-time home purchase programs, you can maximize the opportunities available to make homeownership a reality. Programs like mortgage lenders and housing finance agencies offer loans specifically designed for those who want to get a mortgage with low income. These loans are available with an income limit and generally require good credit.
Additionally, there is the Housing Choice Voucher Homeownership Program, which helps eligible individuals purchase a house in Florida even with low income. All of these options provide potential buyers with an opportunity to secure their future by becoming homeowners in Florida!
Mortgage Lenders
Available loans
Income limits
Good credit requirement
Housing Finance Agencies
Offer special loan programs
Lower interest rates
Flexible repayment terms
Housing Choice Voucher Homeownership Program
Buy a house with a low income
Special assistance for eligible individuals
Strategies to Secure a Home Loan on a Low-Income
The Federal Housing Administration (FHA) and the Department of Housing and Urban Development (HUD) offer home-buying assistance programs for first-time home buyers or those with qualifying incomes. HUD homes are especially beneficial as they come at deep discounts.
Qualifying income levels depend on the area you plan to buy in and whether you plan to purchase alone or with other family members.
Researching local housing options, comparing rates, and seeking professional advice can help you make an informed decision when it comes to buying a home on a low income.
How to Boost Your Credit Score for Homeownership
Improving your credit score is essential for successful homeownership. There are several ways to do so:
Consistently make mortgage payments on time.
Make sure you're current with any existing loans or debts.
Pay off overdue accounts in full.
Additionally, you can use programs like the Good Neighbor Next Door program through the Department of Housing and Urban Development (HUD) to finance a home with low household income. Research loan options from different lenders to find out their credit score requirements. It's also a good idea to get a home loan preapproval before shopping for a home. This will help you understand what kind of loan and interest rate you qualify for.
Effective Tips for Buying a House without Becoming House Poor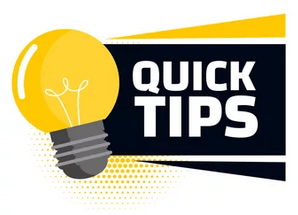 Making smart financial decisions is key to avoiding becoming 'house poor' when buying a home. Low-income borrowers can still purchase a home and build equity, but it's important to be aware of their budget and limitations.
A good strategy for individuals with limited monthly income is to look into government agencies and housing finance agencies that offer special programs such as the Home Possible mortgage. These mortgages typically require a credit score as low as 620 and allow buyers in certain areas to qualify even if they don't meet income requirements.
Consider the type of loan you are able to secure, your monthly payments, and the area median income before making any decision.
The Role of Mortgage in Home Buying for Low-Income Individuals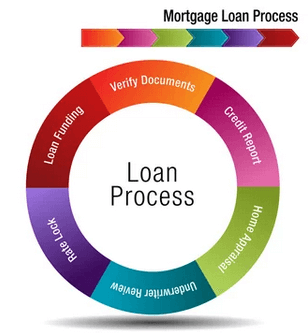 For low-income individuals, mortgages play a critical role when it comes to buying a home. To ensure success in the process, it's important to understand:
The affordability of suburban areas: Mortgage credit is available even for those with lower credit scores as long as they have a steady income and can provide proof of down payment. Calculate your gross monthly income in order to determine how much house you can afford.
Tips for buying a house: Private mortgage insurance may be required if you are unable to make at least a 20% downpayment on your first home purchase. In some cases, you may find that certain lenders offer lower minimums or other incentives for first-time buyers who qualify.
Credit score requirements: Although most lenders require a minimum credit score of 620, there are some that accept applicants with a score as low as 580 or even 500, depending on the circumstances. Research different lenders and compare their offers carefully before making any decisions.
How to Get a Mortgage on a Tight Budget
Finding a mortgage on a tight budget can be challenging, but it's possible with the right strategies.
Home buyers should research options and determine what they can afford to get into a home without becoming house-poor.
For home buyers in Florida, there are several programs available that could help them qualify for a low-income mortgage and purchase their dream home.
VA loans are also an option for veterans who want to own a home.
With proper research and planning, anyone on a tight budget can figure out how to buy their new home and make it work financially.
Qualifying for a Low-Income Mortgage: A Comprehensive Guide
Gaining approval for a low-income mortgage can be complicated, but with the right guide, you can get there. Here are some steps to help you buy a house with low income:
Start by understanding what qualifies as a low to moderate income and determine if you fall within this range.
Research home-buying programs that offer assistance and incentives to low-income borrowers.
Find out if firefighters and emergency medical technicians have any special eligibility criteria for mortgages.
Work closely with a mortgage lender to get pre-approved for the loan.
Learn about Freddie Mac's Home Possible mortgage program, which offers financing options available with just a 3% down payment.
Navigating the Home Buying Process as a First-Time Home Buyer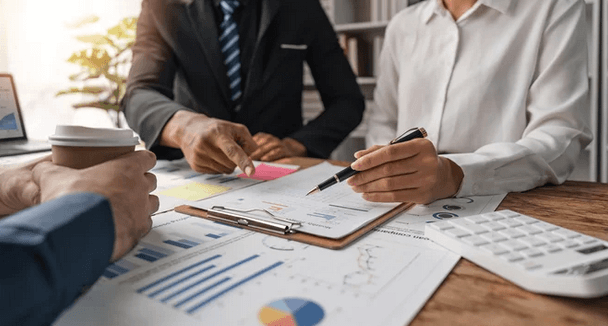 Navigating the home buying process can be intimidating for first-time buyers, but with the right guidance, you can make it a successful journey.
If you are a lower-income earner, there may be some extra steps involved in order to buy your first home. Your credit score can help determine whether or not you qualify for a loan and if so, what type of loan.
For example, those who earn below the median household income may find that they are eligible for low-interest rates on loans even if they have poor credit histories. With access to these resources, you can buy homes more easily and start making your monthly payments on time.
Additionally, there is also the Housing Guaranteed Loan Program, which enables low-income earners to purchase the home they want without worrying about their income level.
How to Avoid Becoming House Poor: Essential Tips for Home Buyers
When it comes to buying a home, it's important not to become 'house poor' and overextend yourself financially. To avoid this, here are the essential tips for home buyers:
Start by finding a home with low monthly payments that won't break your budget. Many suburban areas are also eligible for lower credit score requirements and lower down payment rates.
Consider all of the additional costs associated with owning a property, such as taxes, insurance, and home repairs. Get a lower mortgage rate if you can to reduce overall costs.
Lastly, make sure your income doesn't exceed certain thresholds based on the type of loan you're buying. This is especially true for government programs like FHA loans, which have specific income requirements.
The Gator Rated team is here to help. For any questions about Florida real estate, please do reachout.