How Do I Sell A House Privately in 2023 – Tips for Selling
Selling a house privately can be an attractive option for those looking to save money and avoid the hassle of working with a real estate agent. There are many factors to consider when taking this path, such as finding the right buyer, valuing your home, and arranging the sale.
In this article, we'll provide you with all the information you need to get your home sold without an agent. Let's get started!
Selling Your House Privately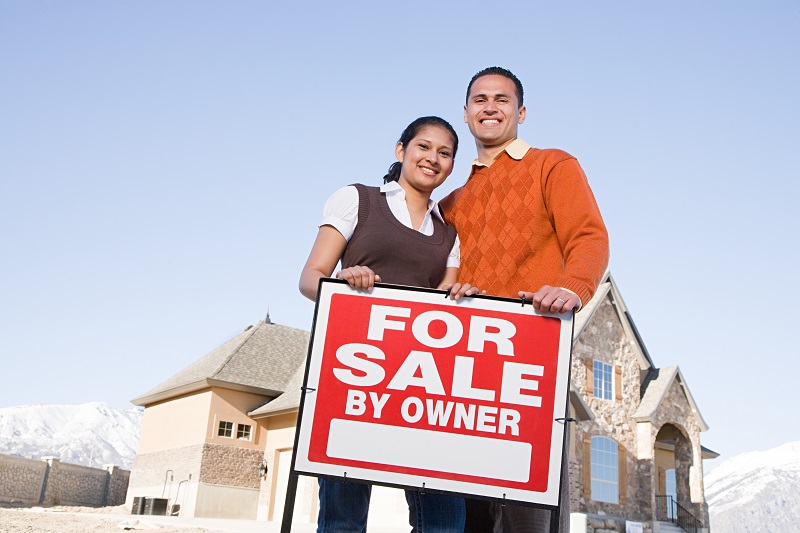 You can save time and money by taking the private route when it comes to selling your home! By avoiding a real estate agent, you can make sure that all of the profits go directly to you.
To start, you'll need to market your home in order to get possible buyers interested. You can host an open house or list your home on online platforms such as Zillow or Trulia. Make sure don't price your home too high so that it fits into the current market without competing against other homes for sale in your area. Additionally, if possible, try to find people who are already looking for a house without having to advertise too much – maybe someone already knows that they want what you have to offer!
For those looking to sell their home without an agent, FSBO sellers should be aware of all the paperwork involved with transferring ownership of a house. This includes researching property taxes and any zoning regulations that may affect how quickly you can step through the process.
Finally, make sure all documents are filled out properly and filed with local government offices in order for the sale of your house without issue or delay. Taking care of these steps will ensure a smooth transition from homeowner to successful seller!
Finding the Right Buyer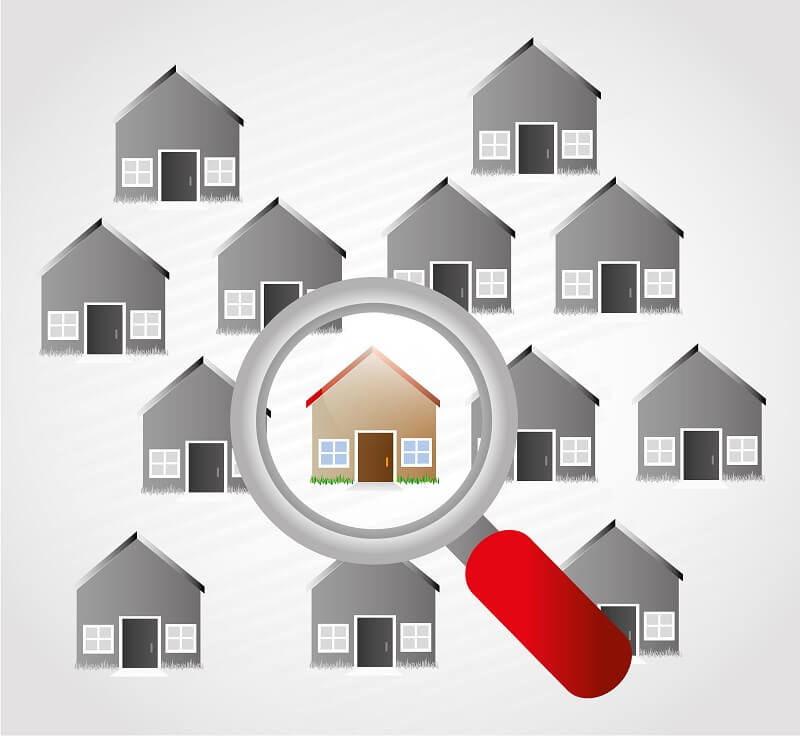 Attracting the perfect buyer can be a tricky business, but it's not rocket science – if you cast your net wide enough, you're sure to reel in someone suitable.
A great way to start is by listing your property on the Multiple Listing Service (MLS) and/or hiring a real estate broker. This will ensure that your listing is visible to likely buyers in the area.
You should also make sure that your asking price isn't too high or too low for what you are offering; otherwise, it may scare away potential buyers.
Mediate with prospective buyers and make an offer when someone expresses a strong interest.
Finally, hire a home inspection service that can provide professional photos of your house, which will help attract even more interested buyers.
Selling Without a Realtor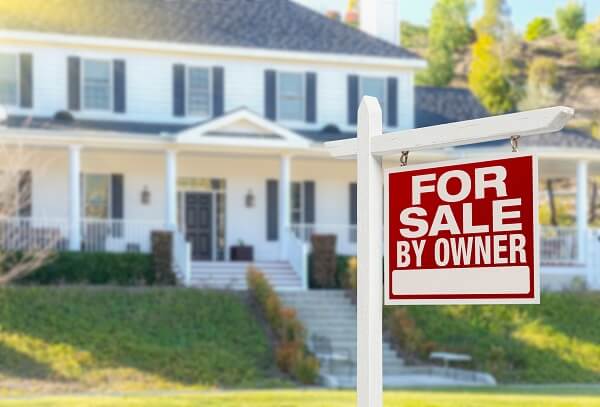 So you got caught saying, "I want to sell my house privately," but it's far from impossible! By taking the time to do some research and gathering tips for selling, you can successfully become a home seller without an agent.
Do take the time necessary to thoroughly understand all of the involved steps and laws so that you don't get taken advantage of. It's also essential that you price your home competitively in order to attract buyers. If done correctly, you can easily sell the house by owner without having to pay any commissions or fees associated with real estate agents or brokers.
When attempting to put your home up for sale without a real estate agent, consider utilizing marketing techniques such as online listings, classified ads, and open houses in order to promote the listing and show off its features. Additionally, consider enlisting friends or family members who have experience in this area for more tailored advice on how best to present the marketing when selling a home.
Negotiating the Sale
Every home sold without a realtor can be intimidating yet rewarding. Studies have shown that for-sale-by-owner homes typically sell for 6% more than those sold with an agent. To sell a home privately, it's important to understand the different steps involved.
Here are some key points to keep in mind when selling your property:
Research market trends to accurately price your house.
Consider hiring an agent if negotiations become difficult.
Be prepared to bargain on conditions of the sale, such as closing costs and contingencies.
Selling FSBO may require a lot of effort and dedication, but it's often worth it if done correctly. Understanding how to negotiate the sale of your home will help you get the best deal possible for the price of your home.
Home Sale by Owner (FSBO)
For-sale-by-owner homes can often be a great way to save money, as studies have shown they usually sell for 6% more than those sold with an agent. When you decide to get your home listed privately, it's important to understand the process and potential risks so that you can make an informed decision. It is possible to list your property privately, but there are some key considerations you should take into account before attempting to sell on your own:
| Home Buyers | Home For Sale By Owner (FSBO) |
| --- | --- |
| Lower sale price due to lack of experience in negotiating | No real estate commissions or fees are involved |
| Financing options may be easier for buyers of traditional listings | More time and effort are required by the homeowner during the selling process |
| Professional guidance and advice from a trusted real estate professional throughout the entire process | Limited marketing exposure if not advertised correctly or widely enough |
Before attempting to place your home on the MLS, carefully consider how much value you will get out of lowering the sale price versus having professional guidance throughout the entire process. Additionally, it is essential that you spend adequate time and effort advertising your home on your own if you want buyers to consider both types of listings. Ultimately, taking this route requires careful consideration before deciding whether or not buying or selling a house privately is right for you.
Hiring a Real Estate Agent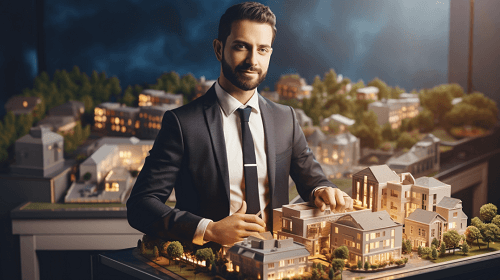 If you're considering selling your home without help, do know that hiring real estate professionals can make the process easier and faster. If often allows you to get the best price possible without having to do all the legwork yourself.
An agent is a licensed professional who is knowledgeable about the local market and can help you make your home more attractive to potential buyers. They will also help you post your home on the necessary listing websites used by other agents, which could save time in finding a buyer.
By using a real estate agent, they can act as an intermediary between both parties throughout the entire real estate transaction and even suggest an experienced attorney if needed.
The right agent may save you time and money when conducting a property sale privately, so it's important to find one that suits your needs.
Wanting to Sell Your House
Dealing with the sale of your abode can be an arduous task, though with the right realtor, it's like a walk in the park. If you're looking to sell a house by owner, there are several things you should consider before putting it up for sale. Here are some tips to help for smooth sailing:
Make sure your home is ready for possible buyers by cleaning, staging, and making any necessary repairs.
Take time to research the current market to ensure that you list your property at a competitive price.
Use digital resources, such as online listings or social media platforms, to reach more interested parties who may be interested in seeing your home.
Consider using traditional methods, such as open houses or word-of-mouth advertising, if you need to hire professional services but want to keep costs low.
Selling a house solo requires effort and dedication, but it can be done, provided you take the time to obtain all of the necessary information needed for a successful transaction. With some patience and knowledge, selling quickly and profitably is possible!
Valuing Your Home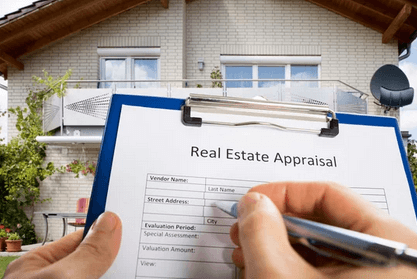 Valuing your home correctly is the key to a successful sale, so it's important to get an accurate estimate of its worth – don't let yourself be shortchanged!
The best way to determine the value of your home is by working with a licensed real estate agent who can help you sell it. An experienced agent will think your house is worth based on current market conditions and what's included in the sale.
This will ensure your home sells for what it's actually worth and not a penny less. Working with an experienced agent can also help you completely stage and market your home correctly so that you maximize its value when selling privately.
Listing on the MLS

Once you've determined the value of your home, the next step is to list it on a Multiple Listing Service (MLS) to ensure a successful sale. Agents can help you list and get that home sold quickly, as they have access to buyers who are interested in purchasing homes in your area.
By listing on the MLS, agents can help you receive an offer that covers the cost of any commissions if you're selling privately. This also gives your property more exposure, increasing the chances of finding a buyer willing to purchase it at a good price.
Having an agent can make this process easier, as they're familiar with local markets and know what buyers are looking for when purchasing homes in your area. They can provide advice on how to best market your property and consider offers with potential buyers.
Additionally, agents usually have resources available that can help speed up marketing efforts or assist with completing paperwork correctly, so everything goes smoothly during closing.
Seeking the Advice of a Real Estate Attorney
Even when working with an agent, it's wise to get the advice of a real estate attorney before closing on your home sale. A real estate lawyer can help review all the paperwork involved in the sale of a home and make sure that everything is accurate and legally binding.
The attorney can also assist with any zoning issues or other legal matters that arise during the sale. They will provide guidance and support throughout, ensuring that you feel confident about the entire process.
Your real estate attorney will also be able to advise you on any tax considerations related to selling your home, as well as any potential liabilities which may come up during the sale itself. Additionally, they can be there for negotiation support if needed, helping ensure that you receive the best possible deal from buyers.
All in all, having a real estate lawyer as part of your team is essential for protecting yourself throughout what could otherwise be a complex and stressful transaction.
Conclusion
You've got all the tools to successfully sell your property without a realtor. It may seem intimidating, but it isn't as hard as it looks. With the right research and preparation, you'll be able to make informed decisions that can help get your house sold quickly and for a fair price.
You should also take advantage of the resources available to you, such as an experienced real estate attorney who can provide valuable insight. Selling your home privately may be a daunting task, but with a bit of courage and perseverance, you'll soon find yourself in your dream home.
For assistance with all things real estate, please don't hesitate to reach out to the GatorRated team for more help.