How Do I Prepare To Buy A House in 2023? 12 Simple Steps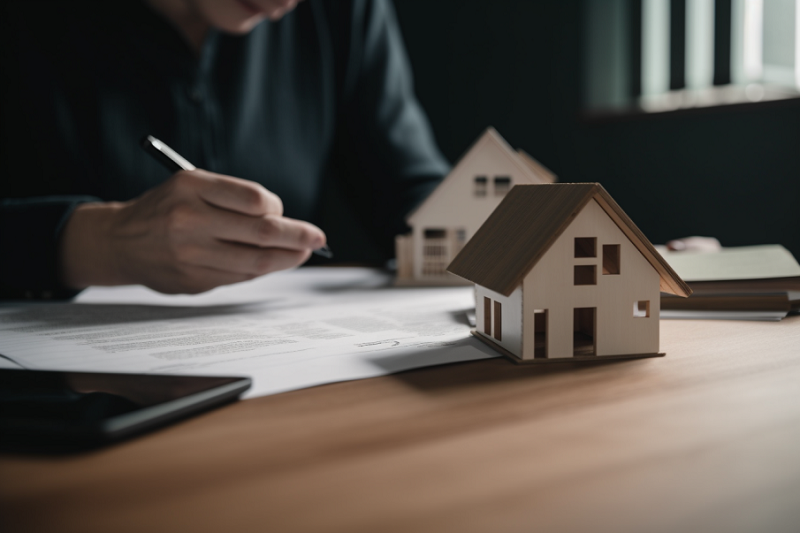 Buying a house is one of the biggest decisions you'll make, and it's important to be well-prepared. To ensure you find the perfect home at a price you can afford, key steps must be taken before embarking on this exciting journey.
From understanding your financial situation to researching neighborhoods and getting preapproved by lenders, plenty of prep work must be done to buy with confidence.
Taking the time upfront is essential as it will help set you up for success when it comes time to close on your dream home!
1. Understand The House Buying Process
While home shopping can be an exciting experience, it's essential to understand the home-buying process before you dive in.
The first step typically involves getting pre-approved for a mortgage or home loan from your lender of choice. Your credit score and income will determine what kind of interest rate you qualify for and how much money you can borrow.
It's also essential to research potential homes and get advice from a real estate agent who knows the local market well. Once you find the right property, they'll help negotiate a purchase price with the seller and any closing costs that need to be considered.
Before committing to any offers, make sure to have a professional inspector check out the house so there are no surprises down the line.
All these pieces come together during this process – understanding them is key when readying yourself to buy a house. With knowledge comes power!
2. Establish Your Home-Buying Budget
When treading the waters of buying a house, it is essential to establish an ideal and affordable home price. Before you even think about looking for your dream home, seek out advice from a home lender and get pre-approved for financing. This will give you an idea of what kind of houses are within reach and help you create realistic expectations throughout the process.
It's also wise to review your credit report before diving into the search, as this can impact your ability to secure financing and dictate which types of loan products are available to you. Knowing your credit score will not only allow you to make more informed decisions but may save you money in the long run since higher scores often equate with lower mortgage rates and monthly payments.
Buying a home is an exciting yet complex endeavor, so having a good understanding of the financial aspects and how much house you can realistically afford paves the way for successful results.
With proper preparation, homeownership could be closer than expected!
3. Check Your Credit Score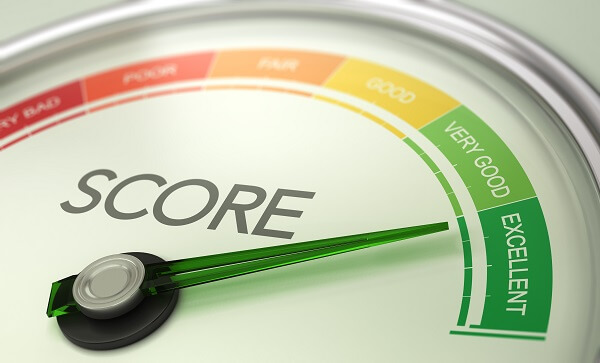 As the saying goes, "Money makes the world go round." When getting ready to buy a house, one of the most important steps is reviewing your credit rating. Before you even begin looking at homes or talking with real estate agents, you must look into where your credit stands and how any new credit activities might affect your ability to qualify for financing.
First, get your free credit report from all three major credit bureaus (Equifax, Experian, and TransUnion). This will help you determine if there are any inaccuracies in your report—it happens more often than people think! Review what kind of debts you currently have; too much debt can hurt your credit score and make it difficult for lenders to approve a loan.
It's also important to know what kind of monthly gross income you bring to understand which type of mortgage loans are attainable. Knowing this information allows you and your real estate agent to assess better which properties would be within reach, given current economic conditions and interest rates. By understanding these factors ahead of time, buyers gain greater insight into their likelihood of attaining an ideal home.
4. Find A Mortgage Lender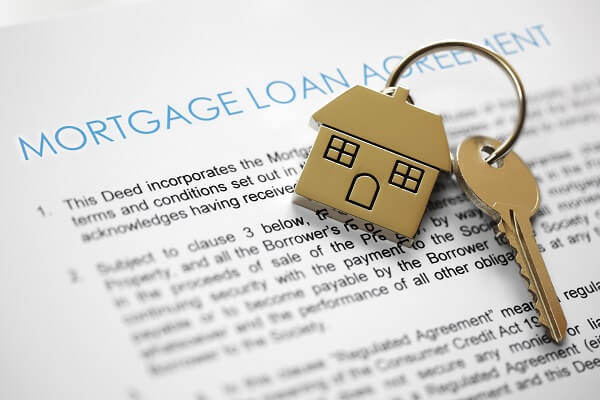 A mortgage lender may help determine how much you can afford with monthly mortgage payments and the length of the loan term.
When looking for a suitable lender, consider getting preapproved for a mortgage before bidding on the home.
Preapproval is when lenders review your financial information and issue a letter stating they would likely approve you for financing up to a certain amount.
Loans with smaller down payments, such as the Federal Housing Administration's 3.5% deposit requirement, typically require private mortgage insurance (PMI). Conventional loans of standard 15 or 30-year mortgage terms typically have no PMI requirement.
PMI protects lenders if borrowers default on their loan obligations, but it doesn't protect the borrower from foreclosure or bankruptcy should those events occur.
The lender should be able to provide more details about PMI premiums and requirements.
With all this information in hand, your chosen lender can assist you in finding out exactly how much money you qualify to borrow so that you can make an informed decision when buying a house.
5. Get Preapproved For A Mortgage
Mortgage pre-approval is a process that establishes how much of a loan a potential home buyer can receive from a lender. There are several benefits to getting mortgage pre-approval. It helps buyers better understand their budget, as the preapproval process helps determine how much of a loan they can receive. Additionally, sellers are more likely to accept offers from preapproved buyers as they know that their financing is secure.
Getting pre-approved for a mortgage involves a few steps;
Check Your Credit History – This will help you understand what kind of loan products you may qualify for and how much you can borrow.
Understand Your Budget – Calculate your current debts, income, and expenses to determine how much you can afford to spend on a home. Gather the required documents, such as pay stubs and bank statements.
Compare Loan Options – Determine which makes the most sense for you and submit a mortgage application to the lender of your choice.
Before deciding, shop multiple lenders to get the best rate and terms. 
Getting pre-approval is a great way to shop for a home confidently. It involves reviewing your credit report, understanding your budget, gathering required documents, comparing loan options, and submitting a mortgage application.
6. Identify The Type Of Mortgage That Suits You
Mortgages are essential in the home-buying process unless you have the fortune of being able to pay cash. Identifying what type of mortgage best suits you can help determine which lender will offer you the best rates and terms.
It's important to let your real estate agent know what kind of house payment fits your budget so that they can recommend properties within the range of your desired home value. A good real estate agent may also be instrumental in helping you get a mortgage from a qualified lender if your credit score does not meet their minimum requirements.
Your financial situation is essential when considering different types of mortgages, such as fixed-rate or adjustable-rate loans. Knowing how much money you have saved for a down payment and closing costs will also play into this decision. The amount of debt you carry, including any student loans or monthly car payments, should also be considered.
If possible, pay off some debts before applying for a mortgage, as lenders prefer borrowers with lower debt-to-income ratios.
It is always wise to research potential lenders online before deciding who you wish to work with to secure financing for buying the home. Checking reviews and ratings can provide insight into customer satisfaction levels while comparing interest rates side by side, giving an idea of which institution offers the most favorable terms and conditions.
Taking these precautions helps ensure that getting a mortgage goes smoothly so homeownership dreams become a reality.
7. Start House Hunting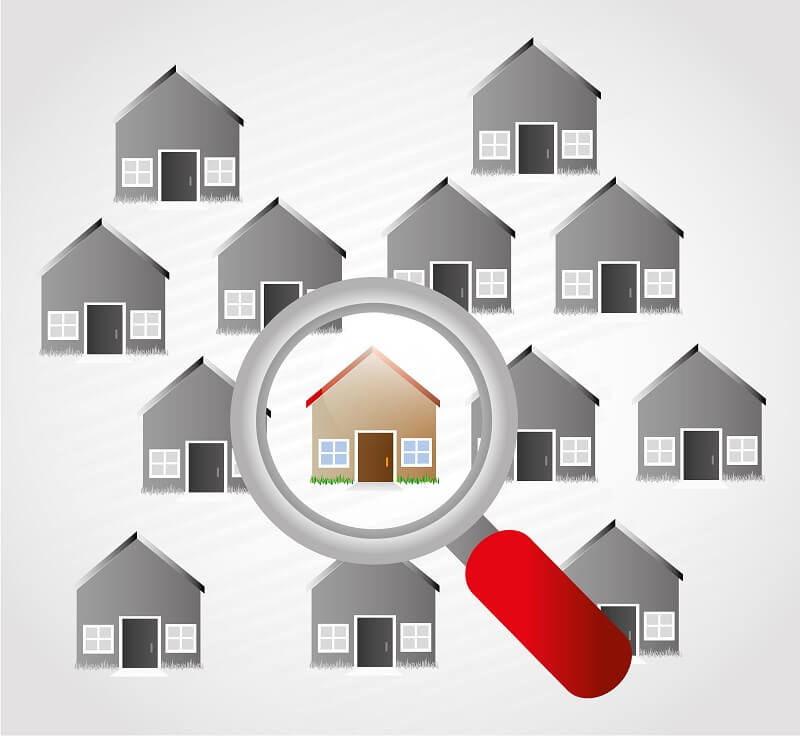 Now that you have identified the type of mortgage that suits your needs, it is time to start house hunting. Finding a home can be an exciting experience, whether this is your first time or not.
As a first-time buyer, certain programs and tips are available to help you navigate the process and find your next home. Take the time to get familiar with all the different aspects involved in buying a property, from researching homes online, setting up viewings with real estate agents, making home offers, and understanding what each step entails.
First-time home buyer programs exist to provide additional assistance during this period, so make sure you research them thoroughly before you begin house shopping. When looking for a new place, consider little details such as how long it would take for you to commute every day if it were your primary residence.
The good idea is to include a home inspection contingency clause when offering – no matter what kind of condition the place appears to be in! Doing some due diligence prior will help ensure that you buy the right home you want to buy without any surprises later on down the line.
8. Go To Open Houses
Once you have done this, it's time to start house hunting!
When looking at homes for sale, please pay attention to the home's condition and price tag.
It may feel like there are endless details to consider when making an offer on the house, but if you create a checklist and refer back to it often during your search, you'll be sure not to miss anything crucial.
Even after creating an outline of precisely what you're looking for in a home, remember that most successful home sales involve some level of negotiation between buyer and seller, so stay prepared for any surprises along the way.
9. Find A Real Estate Agent
Once you've visited some houses on the market, it's time to look for a real estate agent.
A good realtor can help guide you through buying a house and provide invaluable advice about home repairs, what to ask the seller, and much more.
Realtors are experienced professionals who specialize in helping many home buyers with their purchases. They can assist from when a home is listed until closing day.
They will give you insight into how best to prepare your finances, advise on what documents need to be submitted during the approval process, and recommend a reliable home appraiser so that you have an accurate property value before making an offer.
For first-time buyers especially, having a qualified agent can make all the difference in finding and purchasing the right home for you.
With expert knowledge of negotiating tactics and market trends, they'll provide valuable guidance while helping you prepare each step of the way.
10. Make An Offer On A House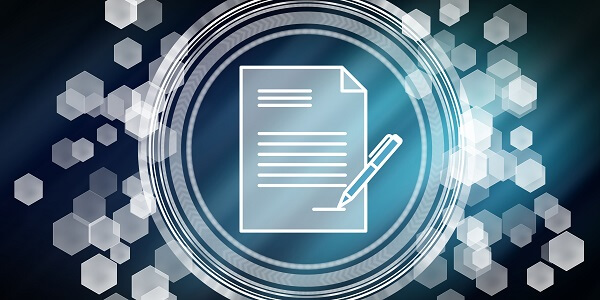 Making an offer on the house is one of the most exciting parts of buying your first home. The process can be overwhelming, but with proper planning and preparation, you'll be ready to buy quickly!
To start, it's essential to determine how much home you can afford before making any offers. Researching housing prices in your area will give you an idea of what properties are available and help ensure you're not overspending. Additionally, many lenders also have calculators online designed to assist buyers in determining their budget for a new property. Don't forget to factor taxes into your calculations when deciding how much money to spend.
Once you've determined how much home you can afford, it's time to make the offer. A good rule of thumb is to begin at least 3 percent below the asking price if possible; this may result in negotiations between buyer and seller, so be prepared! You should also consult a knowledgeable real estate agent or lawyer specializing in local laws – they can save you time by helping you prepare contracts and paperwork quickly and accurately. In addition, having a seller's agent working on your side could benefit both parties during negotiations by offering impartial advice based on experience.
Ensure all documents are reviewed carefully before signing anything, as these agreements bind both the buyer and seller legally until the completion of the sale. Researching the legal aspects of buying property will put you far ahead of other potential buyers, saving everyone valuable time in the long run.
11. Get A Home Inspection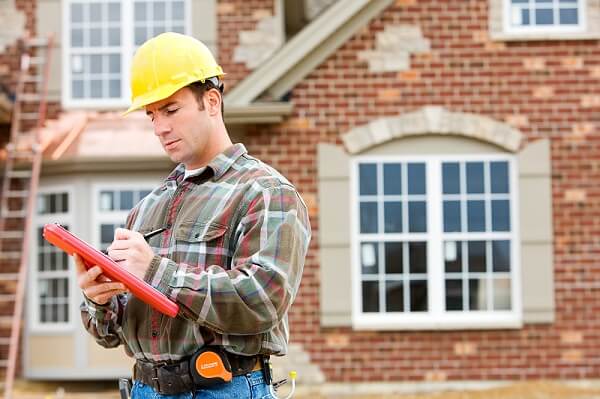 Another vital step in the home-buying process is getting a home inspection. This can offer invaluable insight into any potential issues associated with purchasing that particular property. It also gives buyers peace of mind when they're ready to close on their new home.
You'll need to hire your inspector, who isn't affiliated with either the buyer's or seller's agent, to get an unbiased opinion about the condition of the house you're buying. They will thoroughly inspect all major systems, including plumbing, electrical wiring, roofing, siding, etc. Then they'll provide you with a report detailing any repairs that may be necessary before closing on the purchase.
It's always wise to have this information before making a significant investment to avoid surprises once you move in. Make sure to allocate enough time for a thorough inspection since inspectors usually take several hours to complete their work correctly.
12. Close On Your New Home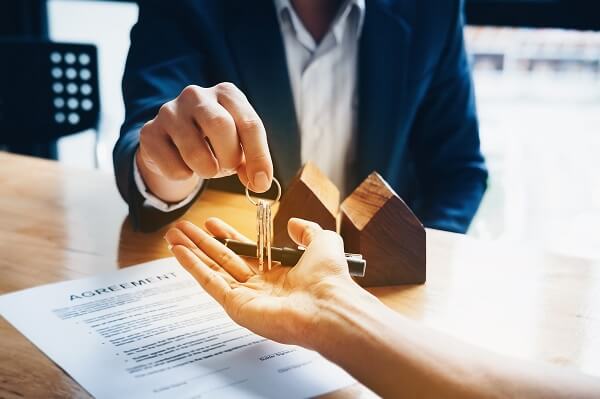 Closing may seem intimidating, but there's no need to worry – follow these steps, and you'll be in your dream home before you know it!
First things first: get pre-approved for a mortgage. This will let you know exactly how much money you can borrow from the bank so that you won't have to worry about being underfunded when you find something perfect. Once approved, shop around for the best rate possible – this could make a big difference over time!
Next up is signing all of the paperwork required for closing. From loan documents to title insurance papers and more, keeping track of everything that needs signing can be hard. That's why many buyers ask their real estate agents or attorneys for help organizing their documents into one place so they can easily review them before closing day.
Taking care of this part ahead makes things go smoothly once everyone gets together at the settlement table.
It pays to plan well when buying a house; taking each step seriously while still staying organized ensures that nothing slips through the cracks as you move toward becoming a homeowner. With some preparation and due diligence, soon enough, you'll be celebrating the moving day in style.
Ready, Set, Homeownership!
Buying a house is an exciting and rewarding experience but can also be intimidating. To ensure that your home-buying journey is as stress-free as possible, take the time to do your research and prepare ahead of time.
By understanding the process, setting a budget, reviewing your credit history, finding a mortgage lender and real estate agent, making an offer on a house, and getting a thorough inspection before closing – you'll have peace of mind knowing you're ready to make this life-changing purchase.
We hope this article will ultimately help you find the home you're looking for.
For more great articles on finding your dream home, please visit GatorRated.com.