How Can I Sell A House in 2023 – 7 Vital Steps for Success
Selling a house can be a daunting task. After all, it's not something one does every day! But don't worry – with the right tips and tricks, you'll have that 'For Sale' sign pulled up in no time at all.
That's right: selling your home doesn't have to be as complicated as it seems. Let us show you how easy it can actually be!
1. Establishing An Asking Price
Setting an asking price to sell your home is one of the most important steps in the process. It's essential that you get it right or else you may struggle to find a buyer and have to relist your home at a lower price later on.
To ensure you list your home with the optimal sale price, consider what the local real estate market indicates about how much similar homes are worth and how long it will take for your house to sell.
Start by researching comparable properties on websites such as Zillow, Redfin, Realtor.com, Trulia, etc., which can give you a sense of current prices in the area where yours is located. Adjust this data based on any features specific to your property that could further increase its value when compared to others nearby; these might include updated appliances, landscaping elements like decks or patios, extra bedrooms, etc.
The next step would be to consult with an experienced realtor who has knowledge of the local market and can offer insight into factors that impact pricing besides just square footage.
With all this information taken into account, you should have a good idea of what range is realistic for selling your home quickly while still ensuring you receive fair compensation. Once you determine a target listing price based on this analysis, setting aside some wiggle room – typically 5-7% below the initial figure – can help make negotiations simpler down the road if needed.
2. Preparing Your Home For Sale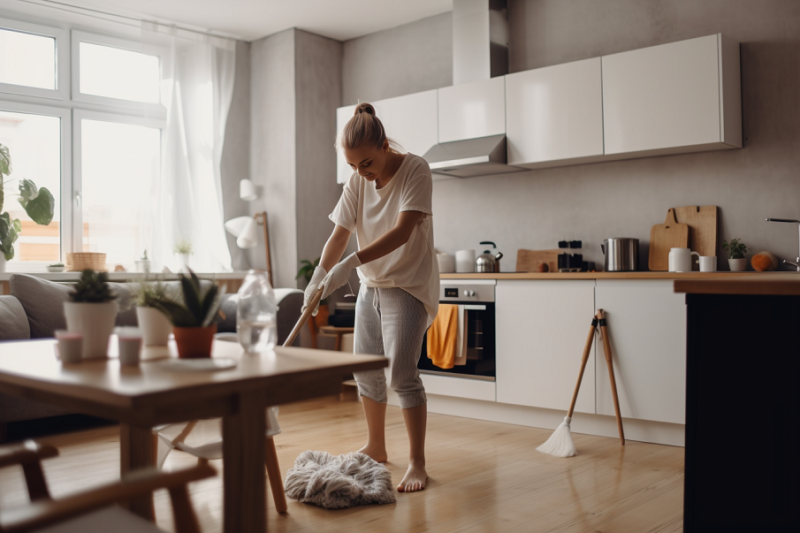 Selling a house can be both an exciting and daunting process. To help make the journey smoother, it is important to do everything possible to get your home ready to sell.
This includes making repairs, undergoing a home inspection, staging your property, setting the right price for your home, and ensuring that it looks inviting for possible buyers when showing the house.
First off, repair any issues in the house before listing it on the market. If there are any problems with windows, doors or appliances, these should all be addressed – as they could affect how quickly the house sells.
Home sellers can also opt to get a pre-listing inspection done by a professional home inspector who will look out of any underlying issues that may not be visible during showings.
Home staging is another way to ensure your house looks its best when people view it. It involves rearranging furniture and decorations so buyers can see themselves living in each house room. You want them to envision their personal belongings fitting into this space – it'll increase their likelihood of submitting an offer!
When pricing your home for sale, research similar properties in the area and find out what prices those homes have sold at recently. Doing so will give you an idea of what kind of value range you should expect from potential shoppers – allowing you to set realistic expectations while still getting fair market value.
By taking these steps before selling, homeowners can maximize their chances of success and ensure they obtain top dollar for their property without unnecessary delays throughout the sales process.
3. Finding A Listing Agent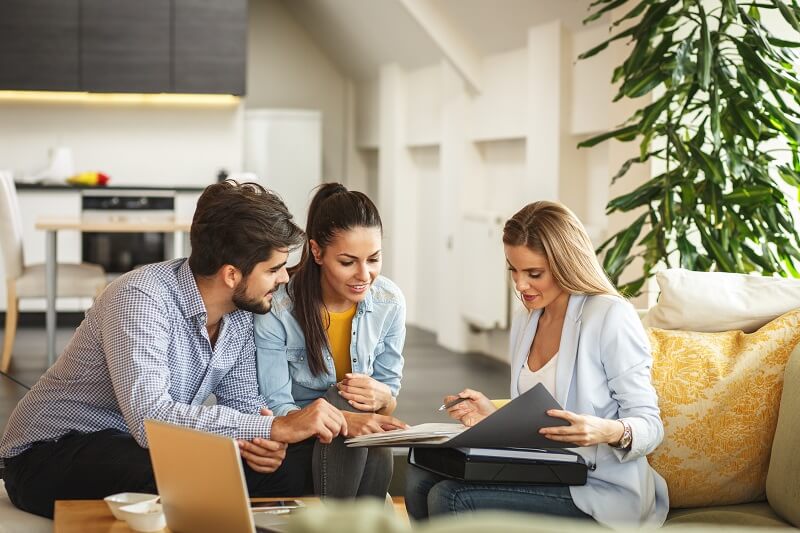 Choosing the right listing agent is a crucial step when selling your house. You want to be sure you are selecting someone who can provide a great service in helping market and sell your home.
A real estate agent has access to resources that will potentially help get more showings and, ultimately a sale much faster than going it alone without an agent.
When ready to list your house, local research agents specializing in residential sales. Ask them about their experience and success rates, such as how long they've been in business, what properties they have sold recently, or if they belong to professional organizations.
Select the best one for you so you feel comfortable throughout the entire home sale process. Most agents offer free consultations, which allow you to meet with them and determine whether or not it's a good fit.
This also provides a great opportunity for both parties involved to ask any relevant questions about expectations of each other as well as discuss strategies related to marketing and showing your home. From there, you'll have all the info needed to make an informed decision and confidently move forward towards selling your property!
4. Advertising Your Home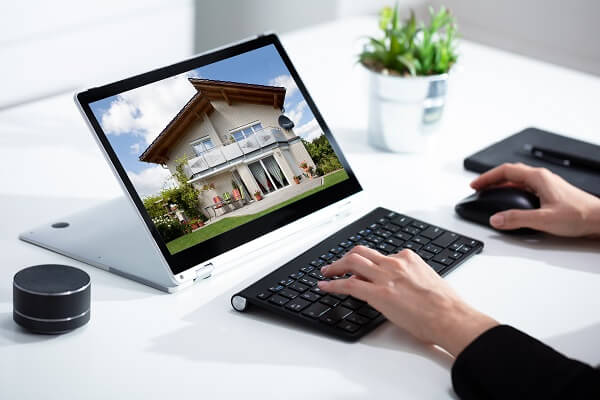 When you are looking to sell your home, there is a process that can help ensure the most successful sale. You want to ensure you take the proper steps to get the best outcome.
The first step in the home-selling process is to prepare your house for buyers. Make sure to spruce up any areas of wear and tear or outdated features, as this will attract more people interested in buying.
Additionally, consider staging your home with furniture and decorations – this can effectively make it look more inviting and desirable.
Finally, enlisting the services of a real estate agent may be beneficial if you lack the necessary experience selling homes. An experienced agent can provide guidance on pricing strategies and tips for marketing your property which could mean more significant success in finding a buyer quickly. They can also give advice on other actions you should take during the sales process, such as negotiating offers from market prospects or giving information about disclosures required by law.
By adequately preparing yourself and following these easy steps, you'll be well on your way toward a stress-free and successful home-selling experience.
To do so, next, we will discuss how showing off your house helps put it in its best light…
5. Showing Your Home
Creating an appealing first impression is key for success. After advertising, it's time for the real work – showing your home. A good real estate agent can help you craft a plan so that buyers who have expressed interest in wanting your home come away with a positive experience and ultimately make an offer.
Here are four steps to ensure potential shoppers get the most out of viewing your property:
Clean Thoroughly & Declutter – Make sure all surfaces sparkle and knick-knacks are tucked away while still maintaining warmth and giving off the feeling that this is someone's home (even if you're no longer living in it).
Take Photos – High-quality photos will capture buyer attention online before they even set foot on your doorstep.
Prepare Each Room– Set up furniture pieces like you would expect to see during a showroom tour; think 'staging' which highlights the best features of each space.
Let There Be Light – Natural lighting creates a welcoming atmosphere and helps showcase all the great features about your house for sale!
Having a solid strategy when presenting your home will go far beyond helping sellers find buyers quickly — it could mean getting top dollar for what may very well be one of their biggest investments ever made.
With careful planning and some elbow grease, anyone can turn their home into a desirable asset ready for any market challenge! Now let's move onto negotiating an offer…
6. Negotiating An Offer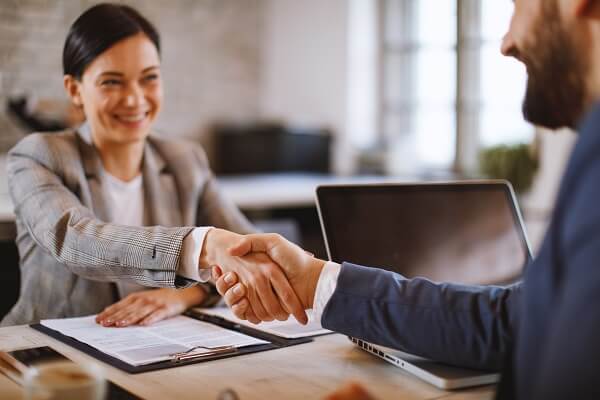 Once a potential buyer is interested in your house, the next step is to negotiate an offer. This means that you need to understand how much they are willing and able to pay for it.
You can take some steps to sell your house faster and get the most out of its sale price. Start by figuring out the value of your home so as not to leave any money on the table or overprice it too heavily. You should also factor in any remaining loan balance, if applicable, and compare similar properties nearby which were recently sold.
Once you arrive at a reasonable selling price, consider hiring a home inspector who will give potential buyers an extra layer of confidence when looking at the property.
Finally, ensure all relevant paperwork is prepared beforehand so everything runs smoothly during negotiations. With good preparation, patience and realistic expectations, you can successfully sell your house and close the sale quickly!
7. Closing The Sale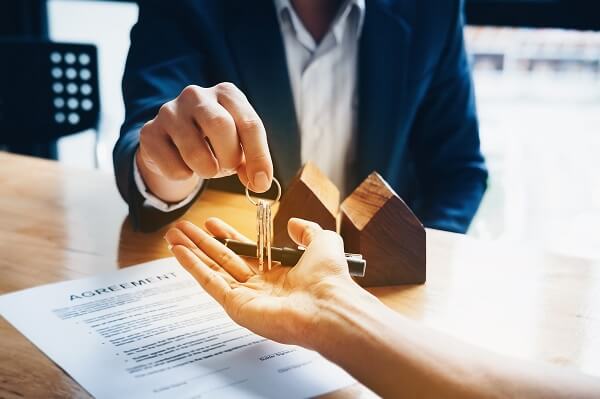 The closing process is the final step in selling a home, where all parties involved come together to finalize the sale. It involves signing various documents, paying closing costs, transferring funds, and officially transferring the ownership of the property to the buyer.
What follows are the key components the seller can expect to encounter during the closing process:
Closing Disclosure  – The buyer's lender will provide the Closing Disclosure document to the seller at least three days prior to the closing date. This document contains all the loan details, including the interest rate, loan amount, closing costs, and other fees.
Title Search and Insurance – The title company will conduct a search to ensure that the title is clear of any liens or claims. The seller will need to purchase title insurance to protect against any issues that may arise after the sale.
Signing Documents – The seller will need to sign various documents, including the deed, bill of sale, and any other documents required by the lender or title company.
Paying Closing Costs – The seller will need to pay their share of the closing costs, which typically include real estate agent fees, title insurance fees, and other charges associated with the sale.
Transfer of Funds – The seller will receive the proceeds from the sale, which will be paid out after all the closing costs have been deducted.
Handing Over Keys – At the end of the closing process, the seller will hand over the keys to the buyer, who officially takes possession of the property.
It's essential to closely work with an agent, attorney, and title company to ensure a smooth closing process. Be sure to ask any questions you may have to understand the process fully.
Selling A House With A Mortgage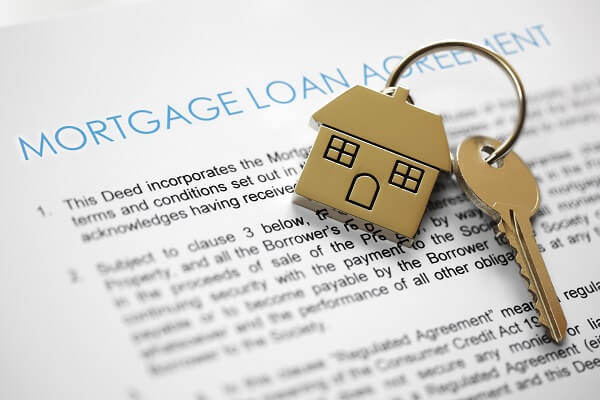 Selling your home is no easy feat, but there are some important steps to consider if you're ready to move and sell by owner. Here are four key points when deciding how best to move forward:
It May Take Longer to Sell Your House if You Don't Use a Real Estate Agent – There's no way around this fact. Without an expert guide, selling can be both daunting and time-consuming. You'll need to research the market conditions to set an appropriate price for your home's sale price, which could require more effort than anticipated without professional help.
Consider All of the Ways You Can Sell – If you decide against using a realtor or broker, other options are still available to ensure potential buyers know you're looking to put your house on the market. Advertising online through listing sites is one option; another is hosting open houses so interested buyers can come to view the property and get their questions answered by someone familiar with it – namely, yourself!
Understand the Timeline Involved – When trying to determine how long it will take to sell your house, keep in mind that it isn't just dependent on finding a buyer who likes what they see; many factors play into closing escrow, including appraisals, inspections and loan processing times which vary depending on the type of financing used by the buyer(s). Knowing as much information upfront can save time down the road when dealing with contingencies related to purchasing your home — it also helps set expectations for both sides throughout the process.
Make Sure Everything is Properly Documented – Whether or not you use an agent doesn't matter when it comes to paperwork; regardless of the situation, the seller must provide all necessary documents (such as title deeds) before any transaction takes place between buyer and seller which means being aware of legal requirements associated with home's sale from the start will ensure smooth transfer ownership afterward as well as protect everyone involved during the process itself!
The way to sell a home with a mortgage requires planning and taking certain precautions along the way — but armed with these tips, you now have a better understanding of what it takes when preparing for FSBO (for sale by owner) transactions within the housing market today.
Passing On The Help of a Real Estate Agent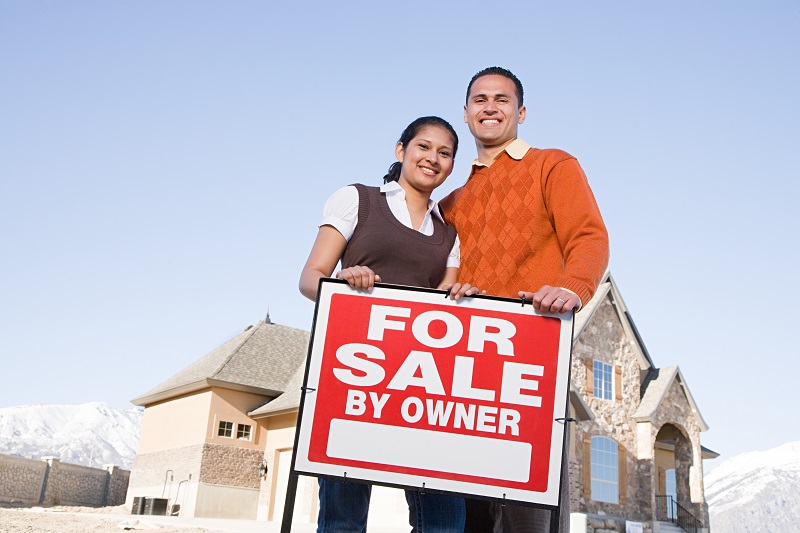 Going through the sale process without a real estate agent can be intimidating. You'll want to make sure you take the right steps and have all of your ducks in a row if you want a successful sale by owner. Knowing what you'll need and when is essential for getting your home on the market in time and making it good enough to earn top dollar.
If you're ready, some things will give you an edge over other DIYers living in the same space as they try to do the same thing. Taking essential steps could mean distinguishing between having your home linger on the market or selling quickly without hassles.
Properly preparing your home before putting it up for sale will significantly increase your chances of success. From cleaning and staging to pricing correctly and working with buyers, understanding each step of selling your house takes work but can result in huge rewards if done properly.
Put yourself one step ahead of everyone else by taking advantage of these essential tips so that when it comes time to get your house off the market, you'll have taken every action necessary to make sure when potential buyers come through, they see nothing less than perfection!
In The Process of Selling, How Long Goes It Take?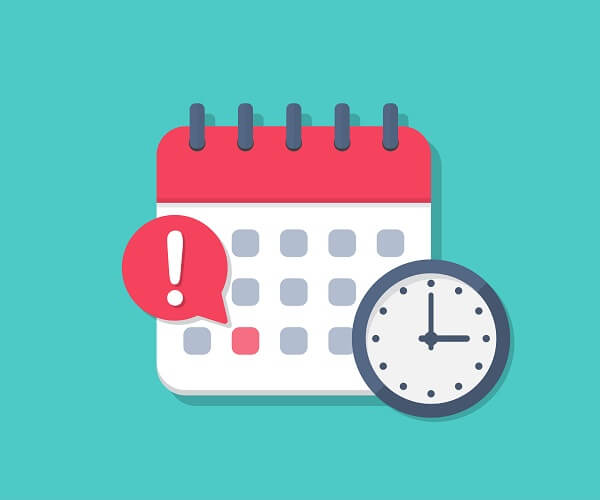 The answer is: It depends. Sometimes, your home may sell quickly; in others, it could take longer. Regardless of the timeline, you'll still need to pay for services like closing costs and commissions.
For your house sale to close as swiftly as possible, you'll need to consider several things. First, ensure you have done everything necessary, from staging to listing paperwork, before hosting an open house or showing with potential buyers.
Next, look into advertising ways, such as online real estate sites or print materials. Additionally, you'll want to ensure any offers on your property meet expectations so that negotiations don't drag on too long.
It can be difficult navigating all these details while trying to get top dollar for your home – but taking care of them will help ensure a smooth transition.
Doing research beforehand can also give you more peace of mind; if you're looking for resources related to the housing market in your area, exploring websites like Zillow or Trulia may be helpful.
With careful consideration and preparation, you may find yourself closer than ever to making a successful sale!
Making The Selling Process Easier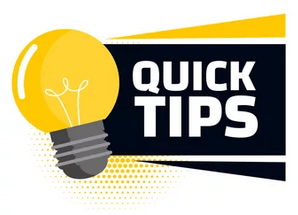 There are several actions that you can take to make the process easier and more efficient:
Price Your Home Appropriately – Determine what comparable homes have sold for recently and price yours accordingly. This will help attract potential consumers and get them interested in making an offer on your property. It's important not to overprice or underprice as this could cause buyers to pass up looking at it all together.
Prepare Your Home by Ensuring It Looks Its Best Inside and Out – Make sure all repairs have been made, the paint is fresh, and everything is clean and tidy inside and outside the house. Buyers want their future home to look appealing at first sight so they can easily imagine themselves living there happily!
Work With a Real Estate Agent Who Has Experience Selling Properties Like Yours – A real estate professional knows how to stage a home properly, set competitive pricing strategies, create marketing materials, negotiate offers, handle paperwork, etc., which makes the entire process much smoother than if done alone!
By following these steps, you can simplify the selling process while still getting top dollar for your property!
Now let's dive into understanding mortgage options when buying a new home – one of the most important aspects of any move!
Understanding Mortgage Options

When considering selling, do take time to understand the different types of mortgages available and how they can affect the sale process.
Fixed-Rate Mortgages – are popular with many homebuyers because they offer consistent payments over time.
Adjustable Rate Mortgages (ARMs) – provide lower interest rates initially but may increase over time depending on economic conditions.
Interest-Only Loans – allow buyers to pay just the interest for a certain period before adjusting to the full principal and interest payments.
Seller Financing – is often an attractive option as it allows buyers to finance their purchase directly from the seller instead of going through a bank or other lender. This type of loan also offers flexibility in terms such as down payment amount, repayment length, and more.
With all these options available for potential sellers, navigating the best route for your situation can be tricky – but worth exploring further when looking into selling a property quickly and efficiently.
Recap for The Best Tips And Strategies For The Home Sale Process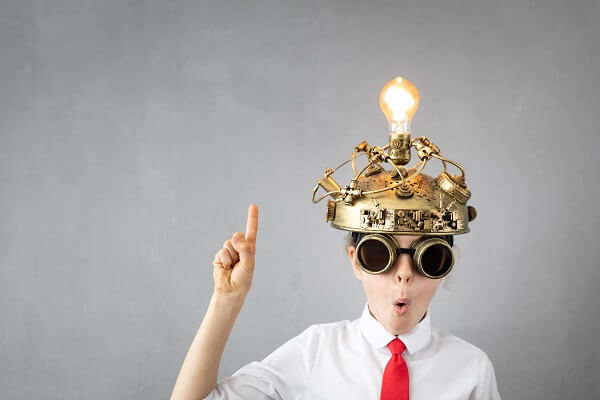 Selling a home can seem overwhelming, but it doesn't have to be. With the right strategies and preparation, you can ensure your house sells quickly and for the best price possible.
The first step is to spruce up the essential elements of your home before putting it on with market: paint any areas needing refreshing, touch up any scratches or dents, clean all carpets and flooring as well as windows, etc. You should also consider making minor repairs, such as fixing leaky faucets or replacing light fixtures. Preparing these basics will ensure folks are more likely to view your property favorably.
When marketing your home, there are several important factors to keep in mind, including:
Pricing & Negotiations
Research local market values
Price competitively
Consider working with a real estate agent
Promotion & Showings
List online and offline (e.g., flyers)
Highlight unique features of your home
Utilize professional photography services when available
Finally, once you've found a qualified buyer, you should work closely with them throughout the closing process to ensure everything runs smoothly until the keys are exchanged.
Final Thoughts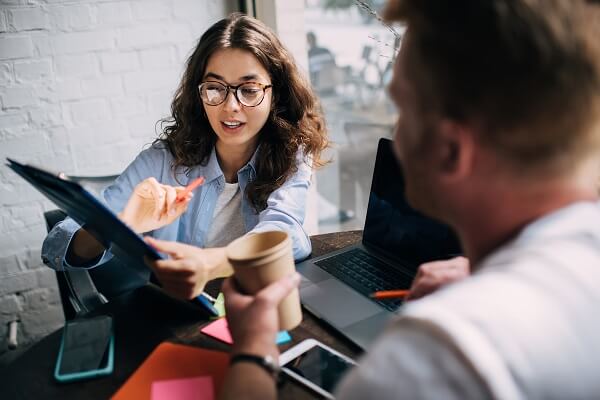 Selling a house can be an overwhelming process. With the right know-how, however, you can navigate it successfully and reap the rewards of hard work in no time.
You'll have to set an asking price, prepare your home for sale, find a listing agent, and advertise your property – but these steps are all necessary to ensure that selling your home is as smooth sailing as possible.
Remember, knowledge is indeed power! So take the plunge with confidence – like taking the bull by the horns – and start turning your real estate dreams into reality with the help of the GatorRated team.