How To Buy A House Sold By Owner in 2023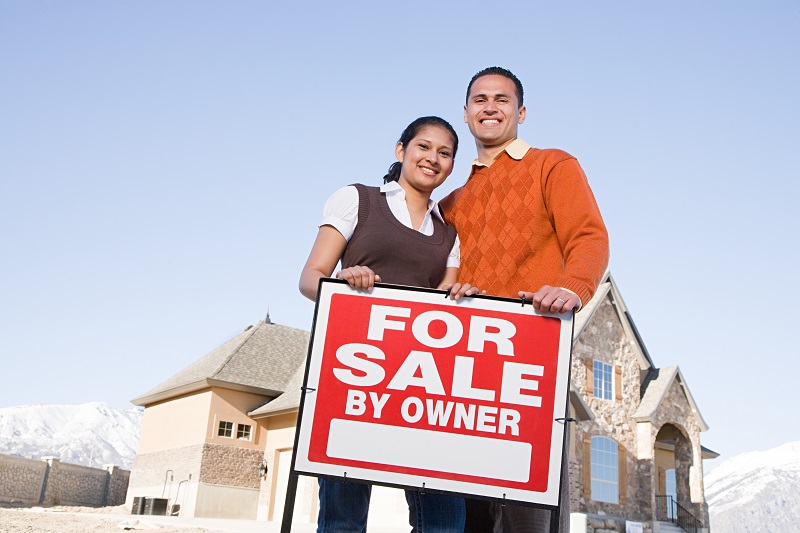 Buying a house sold by owner is an attractive option for many home buyers. It can be exciting and daunting, so it's important to do your homework and understand all the steps involved in purchasing a property from its current owner.
In this article, we'll look at what you need to know before making such a big decision and how to purchase a house sold by owner without any surprises. We'll cover financing options, inspections, negotiations and closing costs.
With the right research and preparation, you can ensure that your purchase of a house sold by owner is as stress-free as possible.
Definition Of A FSBO Home
An FSBO home, or a Home For Sale By Owner, is an ideal way for sellers to save money by not having to pay commission fees. With this in mind, buyers can also benefit from arranging a lower home sale price with no middleman involved.
But before you jump into buying an FSBO property, it's essential to understand the benefits and risks associated with such transactions.
Legal Documents
When looking for a new home, certain documents must be filled out, and contracts must be signed. A Purchase Contract should be written up, outlining all the transaction terms and conditions between buyer and seller.
The contract should include financing options like owner financing, if applicable, and any other financial information agreed upon by both parties.
When buying an FSBO property, you must do your due diligence on researching local laws related to real estate purchases and inspections needed before closing on the house. Knowing what steps must be taken will help ensure everything is done properly so everyone involved has peace of mind.
Understanding these processes before deciding on purchasing an FSBO property can go far in helping make sure you get the best deal possible while avoiding potential issues down the road. These measures will bring you closer to owning your dream home!
Benefits And Risks Of Buying A FSBO Home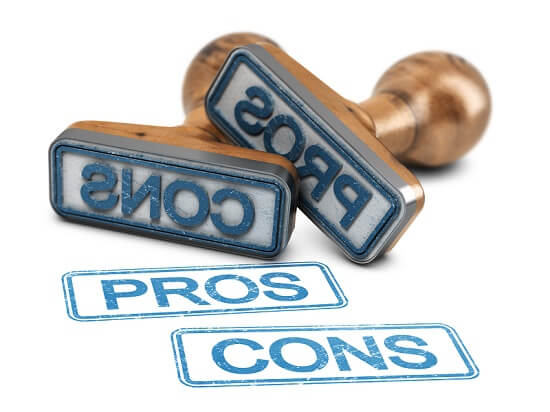 Buying a home without an agent or FSBO can be very beneficial but risky. As the saying goes, knowledge is power, and understanding the pros and cons will help you make a more informed decision about whether or not to pursue such an endeavor.
Pros of Buying an FSBO Home:
No Real Estate Agent Fees
Ability to Negotiate Directly with Seller
Buyer Can See Many FSBO Listings in One Place
Opportunity for Lower Selling Price than Market Value
More Control Over Closing Costs & Processes
Though there are many advantages to buying a home listed as For Sale by Owner, it certainly isn't for everyone. Considering all factors before getting into any real estate transaction is important.
Here are some potential drawbacks buyers should consider when purchasing an FSBO property.
Cons of Buying an FSBO Home:
Potentially Longer Timeframe on the Market
Handling Legal Details Without Assistance from Professional Attorney or Realtor
Finding Accurate Information About Property History & Zoning Regulations
Lack of Access to MLS Listings & Other Resources Used by Agents/Brokers
Needing the Expertise to Bargain With Sellers Smoothly & Effectively
Due diligence is key when looking at any real estate investment, so don't forget to research if you're considering purchasing a home through an FSBO listing.
Knowing where to find reliable listings and how best to deal directly with the seller can save buyers time, money, and stress.
Finding A Home Sale By The Owner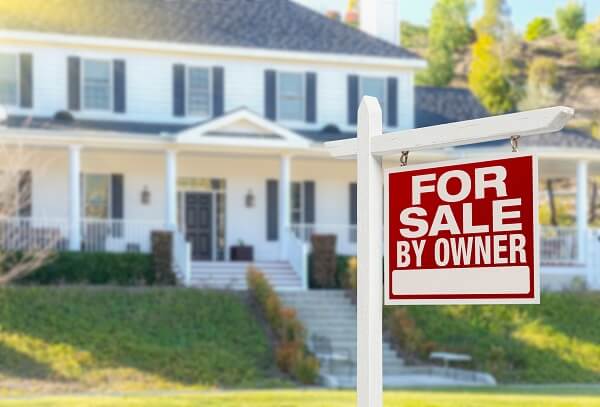 Some find the home search process intimidating, but with the proper preparation and research, it is possible to buy a home without the help of a real estate agent.
The first step in buying an FSBO property is researching current market prices so you know what to expect regarding the price of the home. You can find homes for sale online on various websites or check local listings for properties sold as FSBOs.
The next step is contacting the seller directly and scheduling a property viewing. Inspect all parts of the space thoroughly when viewing the potential new home. Ensure there's no sign of damage, such as water leaks, pests, or other issues that could affect your decision to purchase this house. It's important to ask questions about any features of the home while also noting details like square footage and lot size.
Once you've found a suitable property, it's time to start preparing for negotiations during the buying process. Knowing how much comparable homes have recently sold will help determine your offer price and decide whether to make adjustments based on any information gathered during your inspection.
Before beginning negotiations, both parties must understand their respective rights and responsibilities under applicable laws and regulations to ensure a successful transaction.
Preparing To Negotiate The Sale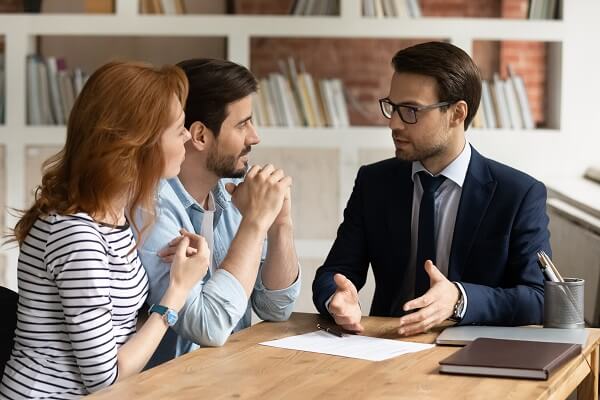 As with any large purchase, it can be an exciting journey but requires careful consideration and thorough preparation. The key to success is understanding what needs to be done before attempting to negotiate the sale.
Similar to any real estate transaction, negotiating with an FSBO seller involves several steps that must be taken for home buyers to find success.
First, potential buyers should research local market prices using websites like Zillow or their local Multiple Listing Service (MLS).
Next, interested parties should seek a qualified listing agent who can provide insight into buying a house from an individual rather than a traditional real estate agency.
Lastly, it's also essential to consider hiring a professional team, including a real estate attorney and loan officer who is well-versed in FSBO transactions.
Before beginning negotiations over the purchase price of the property, take time to understand all aspects of the deal, which may include: obtaining financing if needed; researching comparable properties; estimating closing costs; and scheduling a home inspection before signing on the dotted line.
After securing all necessary documents and inspections have been completed satisfactorily, you will soon be ready to hire a home inspector—the next step toward owning your dream home!
Hiring A Home Inspector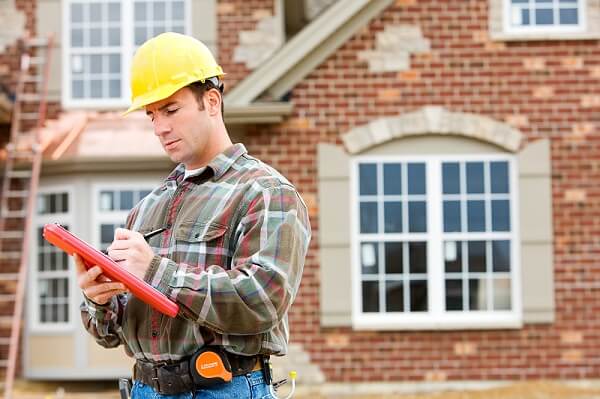 Hiring a home inspector is an essential step when purchasing any home. An inspection can help ensure that the property you're buying isn't damaged and has no significant problems. It can also give you valuable insight into what repairs or renovations are needed to protect your investment. Home sellers often hire their inspectors, but it's beneficial for buyers to do so.
When using a real estate agent, they will typically recommend local inspectors familiar with the area and industry standards. If you are not working with an agent, you should research different companies online or ask friends and family who they have used in the past. You want to ensure that whoever you choose has experience doing home inspections and is qualified to do them correctly. Additionally, check reviews as this can help provide additional information on the quality of service provided.
The cost of a home inspection varies depending on factors such as the size and age of the property. After getting an appraisal, most lenders require one before approving a loan. However, some lenders may waive this requirement if there are enough other financial protections like insurance or equity in the form of down payment funds from the buyer.
Once done with the inspection, potential buyers should use these results when making their offer on the house so that both parties understand any work that needs to be completed before transferring ownership of the property. Moving forward with your purchase requires taking all the necessary steps to protect yourself financially; understanding what comes next helps you get closer to owning your dream home!
Making An Offer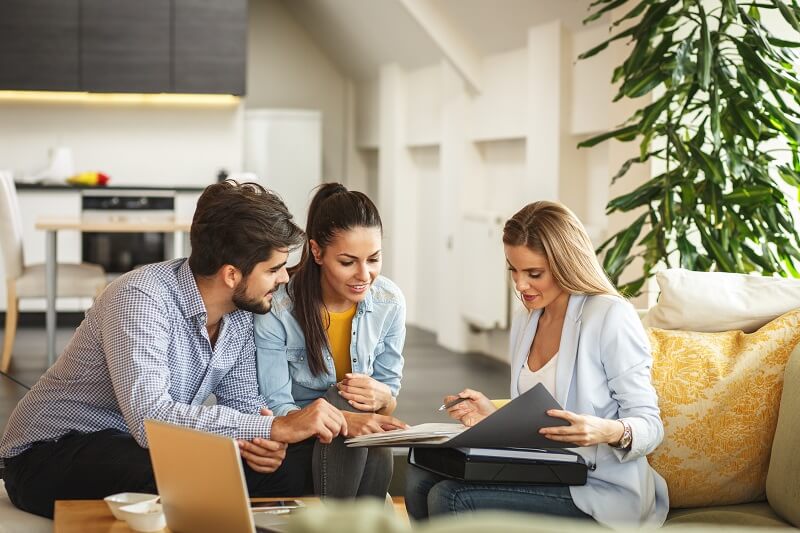 Arguably the most important part of the FSBO sale process of making an offer. Selling a house without involving a real estate agent requires more work and research but could save you commission fees.
Before submitting your offer, ensure you know the fair market value for homes similar to the one for sale by owner. It's also helpful to consult with a mortgage lender or financial advisor about what type of home loan best fits your needs. You must consider all factors before deciding on an appropriate listing price.
Asking prices can vary widely depending on local housing markets and other elements such as the location and condition of the home. The National Association of Realtors suggests hiring a real estate professional when purchasing a for sale by owner home due to their expertise in negotiating deals between buyers and sellers.
In addition, many states require disclosure statements from the seller regarding any known problems associated with the property before closing. Drafting an agreement outlining the purchase terms may be necessary if special arrangements are involved during negotiations, so it's wise to have legal advice at this stage.
To ensure everything goes smoothly, review all documents thoroughly before signing anything related to the purchase contract of your new home. Keeping these steps in mind will help ensure that you make an informed decision when buying a house for sale by owner.
Drafting A Purchase Contract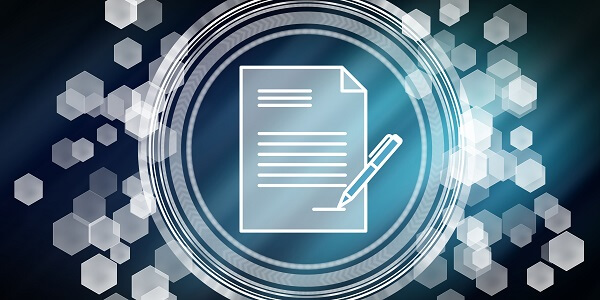 Buying or selling a home by owner is an exciting process fraught with important decisions. It can be especially daunting to imagine drafting a purchase contract without professional guidance. But when you want to sell, this crucial document must be drawn up correctly and accurately reflects the terms of the sale.
Here's what buyers should know before they start their journey into purchasing a home:
Research your state's laws regarding real estate contracts – each state has its own set of regulations dictating how a purchase agreement must written and presented.
Gather all necessary documents, such as listing agreements, surveys, disclosures, etc., to draw up the purchase contract.
Have both parties review and sign off on all pertinent paperwork before closing the deal.
Dealing directly with sellers helps streamline the buying process while cutting out third-party fees associated with brokerages — but it also requires significant due diligence from both sides involved to ensure everything goes smoothly during closing. Start strong by ensuring your purchase agreement is drafted correctly according to applicable laws and adequately states all terms relevant to the transaction so success will follow soon after!
Closing The Sale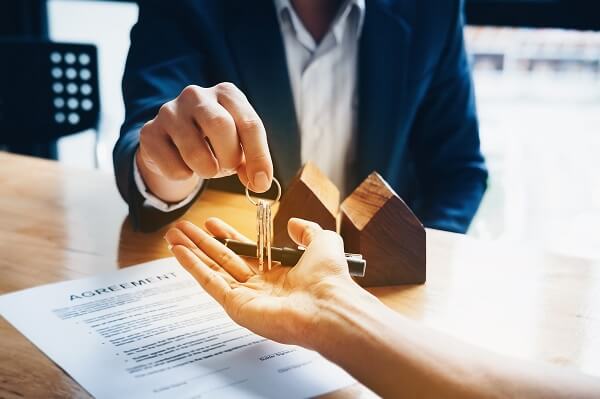 Buying a home directly from the homeowner is becoming increasingly popular for home buyers to save money on real estate transactions. This section will discuss closing the sale when buying one of these For Sale By Owner (FSBO) homes.
| What You Need To Know | Relevant Steps |
| --- | --- |
| Entire Home Process | Finding Homes |
| Negotiations | Make Offer |
| Closing Costs | Sign Contract |
When you're ready to buy, specific steps must be taken to ensure everything goes smoothly and legally throughout the process. The first step is finding suitable homes that fit your needs and budget. Once you find the right option, negotiations with the seller begin — usually in terms of price and repairs if needed — followed by making an offer which will lead to signing contracts and closing costs.
It's important to remember that many potential risks come when owners sell their homes, so asking questions upfront can help avoid any unfortunate surprises.
Tips For Buyers Of FSBO Homes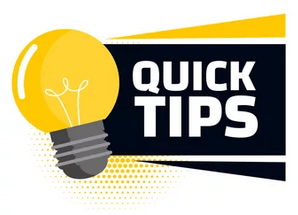 As the final step in purchasing a home for sale by owner, closing the deal is an exciting and nerve-racking process. As a buyer, there are several tips and strategies to remember when discussing the purchase price directly with the owner. With these considerations and guidelines in mind, buyers can get the home they want at a fair price.
Understanding all aspects of the sale is key when buying from an individual seller. Doing your homework ahead of time may save you money down the line. Researching comparable sales prices will give you an idea of what constitutes a reasonable offer for any property for sale by owner. Additionally, a pre-arranged mortgage can go a long way toward getting closer to your desired home sale price.
It's important not to be too aggressive or demanding when making offers on properties owned by individuals, as this could backfire during negotiations; owners may become less flexible if they feel slighted or disrespected during discussions about their asking price.
It also helps to build rapport with sellers so they understand why you're interested in their home and how much value it holds for you personally — this can help soften them up before discussing final sale prices.
Ultimately, patience and politeness while dealing directly with homeowners is often rewarded when buying the home.
Mastering the Art of Real Estate: Your Comprehensive Guide to Buying a FSBO Home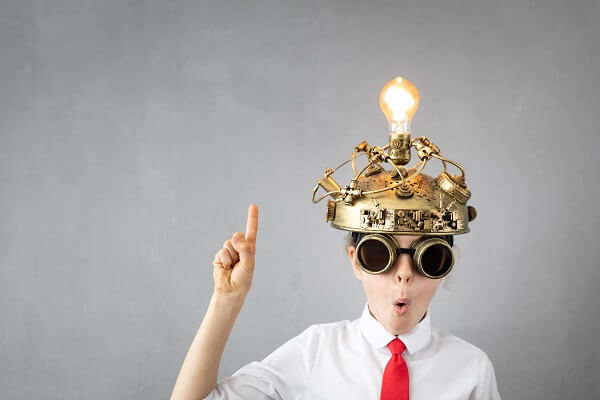 A home purchased from the owner can be an exciting and rewarding experience. The key to success is preparation: arming yourself with knowledge, doing your research, properly mediating the sale, and following all of the necessary steps involved in closing the deal.
With careful planning and consideration of all aspects of the transaction, you can purchase your dream home confidently.
For additional resources, do check our homepage at GatorRated.com.