How Buy A House With No Money Down in 2023 – Full Guide
Buying a house is often an exciting and overwhelming experience, but purchasing one with no money down can seem impossible.
However, it's more common than you may think; according to recent statistics, nearly 30% of homebuyers have used financing that requires zero money upfront.
If you're interested in becoming part of this group and want to learn how to buy a house with no money down, read on for some expert tips from real estate investment professionals.
3 Mortgage Options For No Money Down

Buying a house without money down is possible, and several mortgage options are available to make it happen.
The most common ways to do this boil down to the following payment loan types;
1. USDA Home Loans
USDA Home Loans are a great option for those who want to purchase a home without money down. These government-backed loans by the United States Department of Agriculture are designed to help people in rural areas become homeowners.
They offer 100% financing, meaning you won't have to put any money down to buy a home. Additionally, USDA loans have flexible credit requirements and offer competitive rates, making them an excellent option for those with less-than-perfect credit or those who cannot afford a large down payment.
2. VA Loans
VA loans are another excellent option for purchasing a home with no money down. These loans are offered to eligible veterans, active-duty military personnel, and their spouses by the Department of Veterans Affairs. Like USDA loans, these loans offer 100% financing, meaning you can buy a home with no money down.
They also offer competitive interest costs and flexible credit requirements. In addition to these benefits, the VA does not require private mortgage insurance, which can save you a significant amount of money over the life of your loan. Overall, VA mortgages are an excellent option for those who have served in the military and want to become homeowners.
3. FHA Loans
The Federal Housing Administration backs traditional FHA loans and requires a 3.5% deposit to purchase a home. Some options are available to alleviate the down payment altogether or greatly reduce it.
Gift Funds – allows your down payment to be a gift from an approved source, such as a relative, close friend, credit union, employer, or charitable organization. To use gift funds, you'll need to provide your FHA lender with a gift letter from the individual providing the gift, stating that the money is truly a gift with no expectation of being repaid.
Down Payment Assistance Mortgage – allows you to obtain a true zero down payment mortgage, with all closing fees rolled into the loan. Unfortunately, these are currently only offered by a limited number of lenders.
Lender Credit – where some lenders may offer to cover your closing costs. However, remember that this credit comes with a trade-off, as you'll likely have a slightly higher interest rate to offset those costs. Any credit above and beyond the costs of the closing total must be used to reduce the loan balance, and the credit details must be clearly outlined in the closing documents.
Seller Contributions or Concession – the seller can contribute up to 6% of the home's price towards your closing costs, which typical is then just added to the total cost of the home – so nobody loses. This contribution must be agreed upon before the closing. It can greatly reduce the out of pocket closing fees to be applied toward items such as discount points, origination fees, prepaid mortgage interest at closing, and the upfront mortgage insurance premium.
This outlines the current programs that can be used to purchase a home that doesn't require a down payment. If these don't quite fit your situation, or perhaps you can get away with a small down payment, read on as we review the requirements for zero-down mortgages and additional low-down payment options.
How To Qualify For A Zero-Down Mortgage
One barrier to entry for many potential homebuyers is coming up with a sizeable down payment. Fortunately, some options can help make homeownership more accessible. This section will explore how to qualify for a zero-down mortgage and make your dream of owning a home a reality.
VA Loan Requirements
You could be eligible if you're an active-duty service member, military veteran, past or present National Guard or Reserve member, or the surviving spouse of a deceased veteran. The Department of Veterans Affairs insures these loans and can be an attractive option if you want to purchase a home without putting any money down. Instead of paying mortgage insurance, you can pay a one-time VA funding fee of 2.3% of your loan value if you put down less than 5%. However, for any subsequent uses of a VA loan, the funding fee is 3.6%.
To qualify, you need to meet at least one of the following service requirements, although in some cases, the dates of service may affect eligibility:
Serving actively for 90 consecutive days during a period of war
Serving actively for 181 consecutive days during a period of peace
Serving in the National Guard or Reserve for more than 6 years or serving at least 90 days under Title 32 orders (with a minimum of 30 days being consecutive)
Receiving discharge due to a disability connected to your service
Being the eligible spouse of a military member who died in the line of duty or as a result of a service-related disability.
Find out more about VA Loans from the Veteran Affairs homepage.
USDA Loan Requirements
The federal government insures USDA loans primarily to encourage development in rural and suburban areas. One of the significant benefits of this type of loan is that you can obtain it with a $0 down payment and lower fees than other loans.
To qualify for a USDA loan, there are specific criteria that both you and your home must meet. The home you plan to purchase must be located in a rural or suburban area that the USDA has deemed eligible. You can verify your home's eligibility by checking the USDA's map, which considers anywhere outside of the orange zone as a rural area. Additionally, the home should not be a working farm, and you should intend to use it as your primary residence as second mortgages are not allowed.
Apart from meeting the location and property requirements, you must fulfill specific financial obligations to be eligible for a USDA loan. Your combined household gross income should not exceed 115% of the median income in your home area. Moreover, your debt-to-income ratio should not exceed 45%, and your FICO® Score should be at least 640 for the best chance of qualification.
FHA Loan Requirements
You must meet these minimum requirements to apply for an FHA home loan. These requirements apply, whether or not you can provide the 3.5% downpayment.
A minimum FICO score requirement of 500, and the down payment will vary accordingly
A minimum down payment requirement of 3.5%
Mortgage Insurance Premium (MIP) is mandatory for every loan
A maximum debt-to-income ratio of 43%
The home must be your primary residence
You must have a two-year work history with a consistent income
The debt-to-income ratio cannot exceed 43%
In summary, VA loans are designed explicitly for eligible service members and their families, while USDA loans target rural and suburban areas. On the other hand, FHA loans have minimum requirements that apply to all applicants. It's essential to understand the specific criteria for each loan type and ensure that you meet them to increase your chances of approval. Do your research and consult a mortgage lender to find the best loan option for your needs.
5 Benefits Of No Money Down Mortgages
No money down mortgages are becoming increasingly popular among first-time homebuyers, offering an excellent opportunity to buy a house without breaking the bank.
Here are some of the top reasons why this kind of loan is so attractive:
Zero Down Payment – Probably why you're here! With no down payment required upfront, it's much easier for borrowers who don't have access to large sums of money to purchase their dream home.
Payment Assistance Programs – Many lenders offer programs that provide additional funds towards closing costs or other services related to buying a home with no money down.
Tax Benefits – Homeownership comes with many tax benefits, such as deductions on mortgage interest payments, property taxes and other expenses associated with purchasing a home.
Home Equity – Even though you may not put any money upfront when buying your home, each month you pay off your loan adds equity in the form of an increase in value for your property.
So if you're thinking about taking out a no-money down mortgage to buy a home, weigh these advantages against potential risks like higher than average rates or limited options from lenders before making your decision.
By measuring your affordability through careful budgeting and research into available payment and closing cost assistance programs, you can ensure you get the most out of homeownership while keeping monthly payments manageable.
Alternatives To No Money Down Home Buying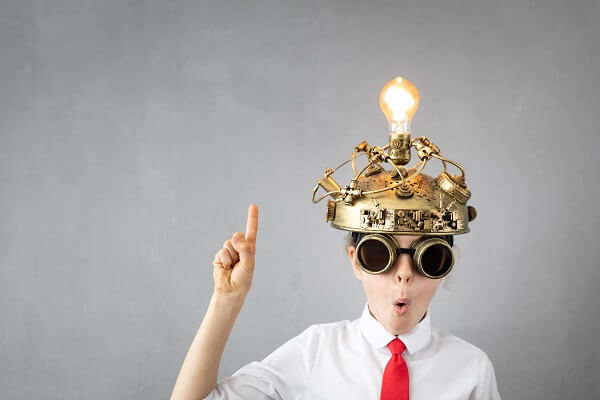 Buying a home without any money is possible, although not always easy. Several options may make it achievable.
A conventional loan is the most common way to purchase a house with no money down. This type of loan requires good credit and generally an income limit of up to 43 percent of your monthly gross income. However, in some rural regions, this requirement can be waived.
The Federal Housing Administration also has programs available for those who qualify financially but have difficulty accessing traditional loans due to inadequate or poor credit scores. The FHA insures these mortgages so they require lower interest costs than other mortgage products, making them easier to obtain. They also offer loan-to-cover ratios as low as 3.5%.
Freddie Mac's Home Possible program provides another avenue for homeownership if you don't have a lot of capital saved up for a down payment. It offers reduced fees and flexible underwriting guidelines, making it more accessible for those with fewer means or alternative sources of income such as self-employment or seasonal work opportunities. Furthermore, there are no longer specific income requirements associated with this program — allowing many people who wouldn't usually qualify for conventional financing an opportunity to own their dream home sooner rather than later.
Measuring Your Affordability
No money-down mortgages come with many benefits, but before you start your house-hunting adventure, it's important to measure and consider your affordability. Before taking on a mortgage, make sure that all areas of financial responsibility are accounted for and that you can meet the payment requirement.
To get started, first determine what type of loan program is best for you. Most lower out-of-pocket loans have minimum credit score requirements and higher closing cost than traditional 20% down mortgages. Other minimum down payments might also be required depending on the purchase price or loan amount.
When considering your housing budget, look at both monthly mortgage payments as well as other costs associated with owning a home such as taxes, insurance, utilities, maintenance fees etc.. It's also important to plan ahead financially in case any unexpected expenses arise during home ownership. After calculating all these items into your budget, use this information to decide if buying a house without putting money down is right for you. Understanding how much you can spend each month and preparing adequately beforehand will help ensure that purchasing a home will be an enjoyable experience.
Now that you know more about no-money-down mortgages and their affordability limits, it's time to take the next step: preparing for home ownership!
Preparing For Home Ownership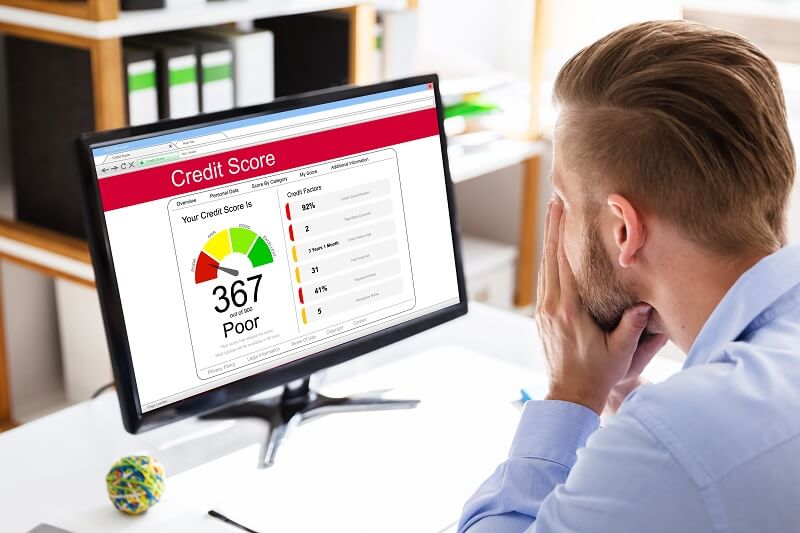 Leaping into homeownership can be overwhelming, especially if you don't have enough money for a down payment. But with some research and financial planning, getting into a new home without any upfront costs is possible.
The first step is understanding what programs are available to new home buyers. VA and USDA loans require no down payments or mortgage insurance—only an acceptable credit score requirement and low-interest rates. Even conventional mortgages often come with special incentives that help reduce the cost of your monthly payments or closing costs. These programs vary from state to state, so check local resources for more information on what help may be offered in your area.
For those who still cannot afford a minimal down payment, there are other options, such as private lenders specializing in helping individuals secure financing without requiring up-front cash payments. It's important to understand that these types of loans usually carry higher interest rates than traditional mortgages. They may also include additional fees associated with closing or servicing charges. Still, they provide an option when all else fails and should not be discounted out of hand.
Now that we've explored ways to purchase a house with no money down, let's look at how first-time home buyer programs may offer further assistance toward making homeownership achievable for almost anyone.
First-Time Home Buyer Programs
Homeownership may seem daunting for first-time buyers, especially when there's no money saved up for a down payment. Fortunately, plenty of programs are out there to help you get into the house of your dreams without waiting years to save enough.
Some of the programs we've mentioned are first-time home buyer friendly including;
FHA Loans
USDA Loans
VA Loan
While you can lower or avoid the downpayment with FHA loans altogether, their standard offering requires a 3.5% deposit. Outside of the already mentioned programs, here are 2 more choices that are geared specifically for first time buyers.
Fannie Mae Or Freddie Mac Loans – These are conventional loans that offer low down payment options, as low as 3%, for first-time homebuyers with good credit. Their HomeReady Mortgage program is ideal for lower-income borrowers.
State and Local Programs – Many states and cities offer first-time homebuyer programs, which may include down payment assistance, lower interest rates, and other incentives.
Low Down Payment Assistance Programs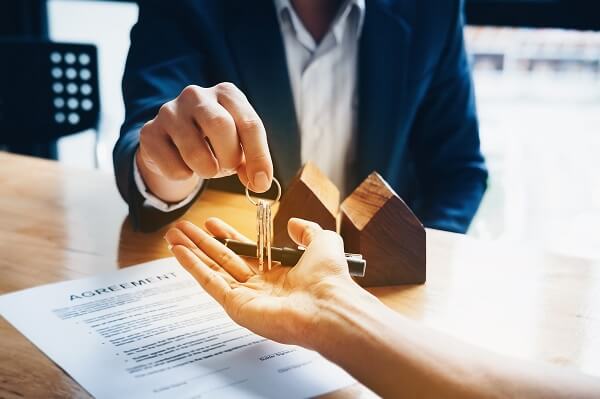 With low down payment programs from Fannie Mae and Freddie Mac, plus options like the United States Department of Agriculture Home Purchase program, purchasing a home without any cash out of pocket may be possible.
Those who qualify for these special loans or grants could make their dreams of owning a home come true without having to use their money towards the purchase price or closing costs.
As already mentioned, service members also have access to VA Loans explicitly designed with them in mind, allowing them to obtain mortgages even with little or no money for a down payment.
Home buying doesn't have to mean putting up large amounts out of pocket. Lower deposit options exist for qualified buyers who can help make their dream of owning a home a reality.
No Money Down, No Problem: Your Guide to Home Buying Without Breaking the Bank
Buying a house without money can be an attractive option for many potential homeowners. Understanding the risks associated with such an endeavor and weighing them against the available financing options, grants, and tax incentives that could help lower closing costs is essential.
Despite all of these considerations, buying a home without having to put any money down is still possible.
So if you're looking to become a homeowner but don't have the funds for a substantial down payment, there are options for you – make sure you do your research first.
For more great information on how to get into the home you've always wanted, visit GatorRated.com.