Find & Buy An Abandoned House: A Guide
An abandoned house can be a great way to enter the real estate market. It's often cheaper than buying on the open market, and you may even find yourself with a unique property that needs some love and care to bring it back to its former glory.
But if you're unsure how or where to get started when searching for your dream home, this guide will help. We'll cover everything from scouting out potential properties to making offers and closing the sale – so let's dive in!
How To Find An Abandoned Property For Sale
Coupling the mysterious allure of a property left behind with potentially discounted prices, purchasing a home that's been abandoned is becoming increasingly popular among buyers. Taking on the challenge of finding abandoned properties can be quite rewarding for those who are prepared to invest time and resources into uncovering its hidden potential.
The first step in owning an abandoned property is locating one for sale. Property owners may have listed their homes online or through local real estate agents, listed as foreclosures or short sales. Visiting your local real estate agent can help you find folks willing to sell in preforeclosure, local property auctions, and government programs to resell these homes.
Due diligence is key when considering any deserted property; thoroughly inspecting both inside and out before signing anything will help ensure you're making a wise investment.
Additionally, familiarizing yourself with relevant zoning laws and market values will minimize surprises. Do try to contact the owner if possible. With this knowledge, you'll be ready to decide when you find a vacated property that meets your needs!
Pros vs Cons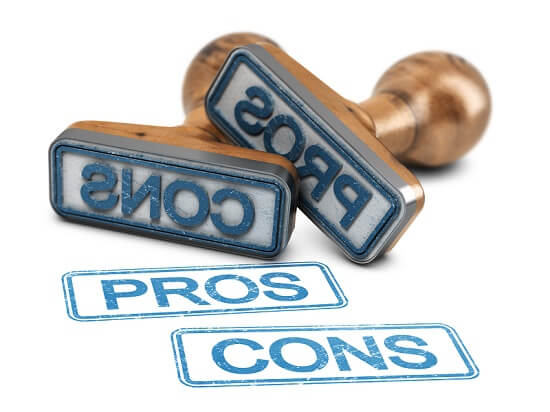 Abandoned homes may be sold for much less than their property values. It's not a guarantee, and this home sale carries more risk. Potential buyers need to weigh the pros and cons before committing.
Benefits to Consider
Affordable – These houses may give you access to lower prices than what you would pay for comparable properties in good condition.
Potential Profits – Purchasing is likely to make significant profits if properly repaired, upgraded, and sold.
Personal Satisfaction – The sense of accomplishment that comes with restoring a neglected home or bringing life back into one is often rewarding enough on its merit.
Mortgage Terms – Many lenders offer unique mortgage options for financing abandoned or foreclosed properties.
Risks to Weigh
Repairs – These homes usually need significant repairs, which could be very costly if not estimated correctly beforehand.
Hidden Costs – It's common for homeowners who buy distressed properties to discover hidden problems after the renovation has begun—problems that require expensive renovations that wasn't expected initially.
Insurance – Obtaining homeowner's insurance on certain types of homes can be difficult as some insurers may refuse coverage altogether due to uncertain safety risks associated with them.
Legal Issues – Purchasing a deserted property means assuming responsibility for any legal matters related to transferring ownership rights from the previous owner.
All these factors should allow prospective buyers to confidently move forward when deciding whether to take the plunge or wait until something else becomes available on the market.
Considerations When Purchasing An Abandoned Property
Buying a vacant home can be an excellent investment for the right buyer. However, it is essential to recognize that there are pros and cons associated with this type of purchase. Now that we've discussed some of these considerations let's consider what else buyers should consider when purchasing abandoned dwellings.
First and foremost, potential home buyers should search for local listings or contact a real estate agent specializing in unoccupied properties.
It may also be worthwhile to check with local government agencies to see if any relevant regulations or permits are needed before making an offer on the house.
Once you find a few options, consider what is best suited to your needs and budget; although buying this type of home can often save money upfront, they may need more fixing than typical homes due to years of disrepair.
Finally, if you have identified a potential property but cannot locate the owner, try searching public records online or contacting neighbors to make contact with them directly.
If all else fails, contact the town hall or county clerk's office for assistance in locating the owner so you can begin discussing terms for the purchase and make an offer on the property.
Tips To Find The Perfect Deserted House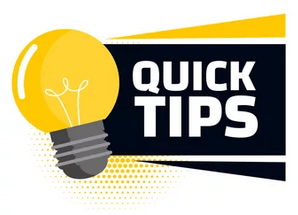 An abandoned house can be a great investment opportunity, and if done correctly, you may even find yourself with a steal of a deal. To help get you on the right track to finding and buying your dream home or property, here are some tips:
1. Familiarize Yourself With Abandoned Parcels in Your Area
Whether it's through online searches or word-of-mouth from neighbors, familiarizing yourself with local markets will prove invaluable in uncovering potential properties that others could have overlooked. Keep tabs on market values for similar properties in the area so you know what price range to expect when searching.
2. Find Contact Information For Property Owners
Once you've identified one or more potential houses to buy, do your due diligence by researching any contact information available for the current owners. This includes back taxes owed, liens placed against the property and other ownership rights that could complicate the purchase process. If possible, reach out directly to discuss purchasing options before making any commitments.
3. Take Advantage Of Many Vacant Homes That Are On The Market Today
The search doesn't stop there – many websites are dedicated exclusively to helping buyers find and buy deserted homes for sale all across America. Whether it's traditional real estate resources like Realtor.com or specialized sites such as Zillow, consult these sources regularly while looking for opportunities that fit your budget and timeline requirements. Look specifically for those labeled as "abandoned homes"; they often represent deals too good to pass up!
Investment Potential
In today's market, than abandoned home may be able to a gold mine of sorts – with the right resources and know-how, savvy buyers can find and purchase these properties at rock-bottom prices; all one needs is the capacity to do their due diligence on any lien or property tax issues that come along with these opportunities.
When searching for homes, paying attention to who owns the property is essential. It could very well be owned by another individual or entity that doesn't have the authority to sell it; if so, you'll need to locate them to ensure they're willing to part ways with the property for sale.
Additionally, researching local laws regarding property ownership will help ensure you don't get into any legal trouble down the road from purchasing a place without proper permission.
For those looking to take advantage of such deals – whether as a primary residence or otherwise – there are plenty of options for finding and buying deserted homes. With some research and patience, anyone interested in investing in real estate should consider taking advantage of these properties as potential investments.
Strategies To Buy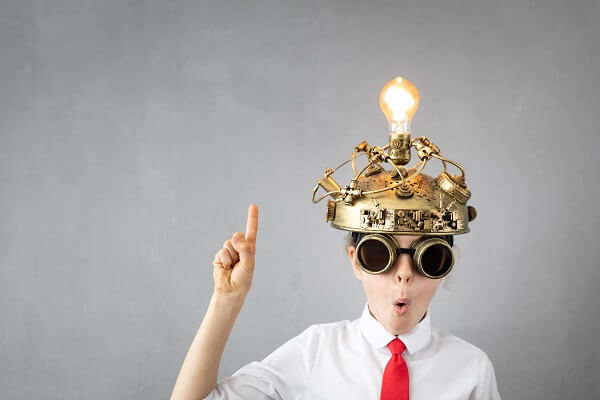 Buying an abandoned property can be a great investment opportunity, but it's essential to understand the potential risks and rewards before leaping. This section will explore strategies for finding and buying a house with good investment potential.
The first step in purchasing an abandoned home is identifying which properties are worth investing in. Start by researching any listed or unlisted vacant homes you may come across alone. Make sure to investigate each property's condition and estimated value thoroughly. Take note of any cons of buying such an aged structure, such as needing expensive repairs or renovations.
If you need help tracking down abandoned houses, some real estate agents specialize in helping buyers find these unique properties. Additionally, some cities have a number of available deserted homes that could be used as a starting point when purchasing properties. Another way to find more information about local listings for sale might include contacting city government offices or talking with other investors who may know about potential opportunities you can pursue.
To get the best deal possible on an abandoned house, start early and stay ahead of the competition by being proactive throughout your search—from identifying potential properties to closing escrow on your new investments.
With careful research and preparation, you can make a successful move that provides returns far more significant than expected from traditional real estate investments.
Tips To Buy Abandoned Homes
When buying an abandoned home; there are several factors to consider before purchasing. From understanding the property's legal status and assessing its condition to researching potential investment opportunities, buyers must undertake careful research to make an informed decision. The following table outlines some of the key steps involved in purchasing a home:
| Step | Description | Considerations |
| --- | --- | --- |
| 1 | Research Potential Homes | Property managers, online marketplaces, local newspapers |
| 2 | Ask Questions | Previous owner of the home, possession of the property |
| 3 | Visit & Assess the Home | Condition of structure, build a new home? Investment properties? |
| 4 | Check Legal Status | County clerk's office for deed information |
| 5 | Make Your Offer | Final price + closing costs |
| 6 | Close on the Deal | Follow local laws/regulations |
| 7 | Move In! | Enjoy your new space |
To begin your search for an ideal property, look at online resources such as real estate agents or brokers specializing in distressed properties. Additionally, if you plan to invest rather than move into the home yourself, be sure to research rental rates and other economic indicators in the area so you can calculate possible returns on your investment.
Once you have identified one or more potential houses that fit your needs, contact their owners directly or visit them in person (depending on availability). This will help you determine whether they meet all your criteria, such as location and estimated repair costs. Finally, contact your county clerk's office to confirm ownership history and any associated liens or unpaid taxes which may affect future title transfers.
These steps should provide enough information to negotiate terms confidently and then proceed toward closing your desired property.
Conclusion: Is Buying A Home That's Been Abandoned Worth It?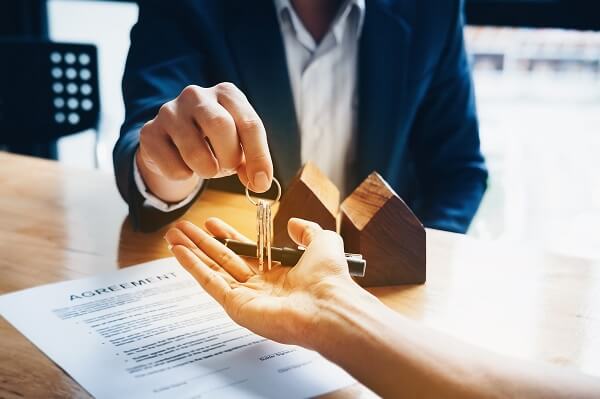 Buying an abandoned home can be as exciting as it is nerve-wracking. There's a certain allure to these forgotten properties, and many potential buyers find the overgrown lot or dilapidated house oddly attractive.
If you're considering taking on this challenge, there are some pros and cons that you should keep in mind before making your purchase.
Homes often are considered abandoned when the original owner fails to pay taxes for several years or disappears without paying off debts associated with the property. In either case, most states have laws that allow people who possess legal ownership of such homes to sell them after the fact if they've been vacant for a specified period.
Before turning the property into yours, check local regulations to ensure that no personal property remains inside—you don't want surprises once you take possession.
Owning a vacant home comes with both rewards and risks. On the one hand, purchasing a neglected property could represent a great opportunity to get a good deal; however, dealing with repairs and getting everything up to code can eat away at those savings quickly.
Investing in real estate is a lot easier with the right know-how. Head to GatorRated for more articles just like this.