3 Companies That Help You Buy A House in 2023 – Full Guide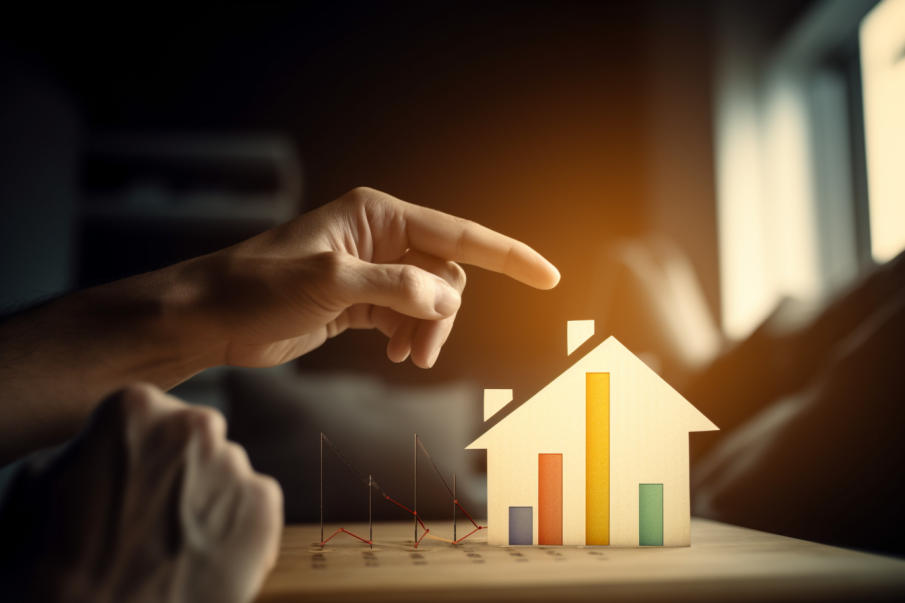 Buying a house can be intimidating, particularly for those doing it for the first time. Fortunately, some companies specialize in helping people find and purchase their perfect home.
These services provide invaluable assistance to potential new owners; they make navigating the complex buying process simpler and more accessible.
In this article, we'll explore some of these companies that buy houses and what benefits they offer buyers.
3 Top Companies that Buy Homes Cash
In the real estate market, companies that purchase homes with cash are becoming increasingly popular due to their ability to provide quick, hassle-free sales. In this section, we will look closer at three top companies in the United States that specialize in buying homes with cash.
1. HomeVestors
Also known as the "We Buy Ugly Houses" company, it has operated since 1996 and has over 1,100 franchises across the United States. The company is willing to purchase properties in any condition, including those with high-interest financing, bad memories, or other undesirable features.
Website: https://www.homevestors.com
2. We Buy Houses
With over 200 independent real estate investing offices nationwide, they send a local representative to assess the property's value and make a cash offer. They buy homes as-is, eliminating the need for repairs or cleaning.
Website: https://webuyhouses.com
3. MarketPro Homebuyers
A regional company that buys houses, condos, and townhomes for cash in the mid-Atlantic and Florida areas. Established in 2012, they cover Maryland, Pennsylvania, Virginia, Washington D.C., and Florida. All three companies mentioned offer no closing costs to sellers.
Website: https://www.marketprohomebuyers.com
Read on for full details of why many folks choose this route when selling their home and what to watch out for.
Homeownership: An Overview
Cash is often believed to be the only way to buy a house. While some buyers offer cash, most homebuyers need a mortgage to finance their purchase. With careful planning and preparation, any potential homebuyer can be ready to make an educated decision when it comes time to buy a house.
When looking for a home, understanding one's budget ahead of time will help narrow down the choices available. Most people know how much money they have saved or set aside as cash towards a down payment; however, few understand what loan options suit them best. Mortgages come in many shapes and sizes: fixed and adjustable rates, shorter terms or longer ones—the list goes on!
Mortgages, Closing Costs & Other Fees
Additionally, understanding closing costs associated with buying homes may add up quickly depending on the market forces at play. Real estate agents can help navigate these complexities by providing insights into the local real estate trends across areas under consideration. They may also be able to provide guidance regarding which financing option would work best and give advice about making a cash offer versus taking out a mortgage loan based on individual circumstances.
With proper research and support from experienced professionals, anyone can feel confident taking this vital step in homeownership. Armed with knowledge and confidence, prospective homebuyers are now prepared to move on to exploring various strategies for buying and selling houses.
Home Buying And Selling Strategies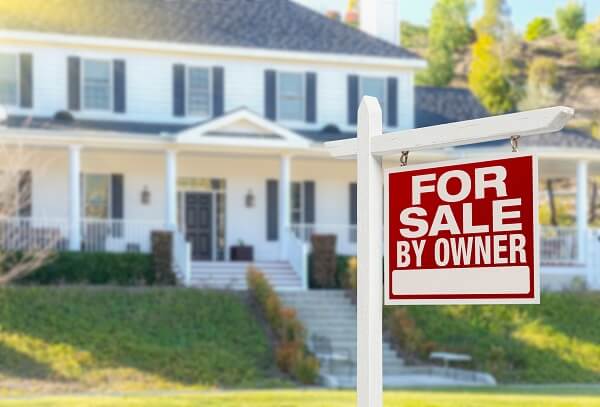 Buying a home is an exciting process that can lead to homeownership. There are many ways to help you purchase your dream house a reality.
Home buying and selling strategies range from making an offer on a home to presenting a cash offer providing for faster processing. The best way to buy or sell a new home depends heavily on the current market conditions, including factors such as the current home price and whether it's your first time purchasing real estate.
When considering how to invest in property, pros, and cons are associated with each type of transaction. For instance, an all-cash offer may be in your favor if you want to buy a new home quickly. On the other hand, making a formal loan offer might take longer but could result in more favorable terms than paying cash upfront.
Pros vs Cons
Similarly, when deciding how to sell an old home, it's essential to consider the advantages of waiting until the market improves versus offering incentives like closing cost assistance right away.
No matter what route you decide to take when investing in real estate, having access to resources that provide advice and guidance is vital. Professional services can help answer questions about mortgages and financing options before participating in any transactions related to buying or selling homes.
With this knowledge, you'll have greater confidence as you navigate decisions regarding homeownership opportunities. Moving forward with these companies will bring you one step closer to achieving success with your housing endeavors!
Companies That Purchase Homes For Cash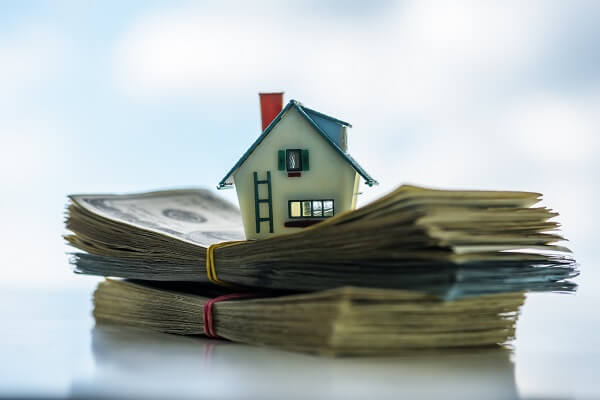 Buying a house can be an exciting but overwhelming experience. To simplify the process, some companies buy houses for cash and others offer to buy them directly.
Cash buyers provide an easy solution to help you buy a new home without selling your old one first. These companies understand that time is valuable when purchasing or selling property.
They work diligently with homeowners who need to move quickly and want to ensure they receive top dollar for their homes. Not only do these companies have the ability to purchase properties quickly and easily, but they also have access to resources such as loan options and other services which can further assist in making buying or selling a home less stressful.
From helping you compare different financing options to providing advice on how best to negotiate deals, these experienced professionals will guide you through every step of the transaction so you don't feel overwhelmed by the entire process.
From here, we transition into discussing another helpful service: Home trade-in services –– which provide another avenue for those looking for assistance when buying or selling a home.
Home Trade-In Services
Home trade-in services are a great way to simplify buying your new home. These companies offer an expedited approach that allows you to buy before you sell and make a down payment on your dream house without waiting for your old house to be sold first.
| Benefits | Value | Advantage |
| --- | --- | --- |
| Buy & Sell | Move In | Offer Down Payment Assistance |
| Fast | Efficient | Secure |
| Hassle-Free | Convenient | Stress-Free |
These services provide several benefits that can help make the transition into your new home smoother and less stressful. You don't have to worry about finding buyers or dealing with paperwork; they take care of it all in one fell swoop so you can focus on moving into your dream home as quickly as possible. Many providers offer down payment assistance, meaning you won't have to completely liquidate assets when selling your old property to afford the move.
The advantages of using these types of services are transparent, fast, and efficient transactions save time and energy while providing security throughout the process. With hassle-free convenience and peace of mind, it's no wonder why more people are considering this option when buying their next home. Thanks to modern-day home trade-in services, transitioning seamlessly from one property purchase to another is now easier.
Dream Home Buying Options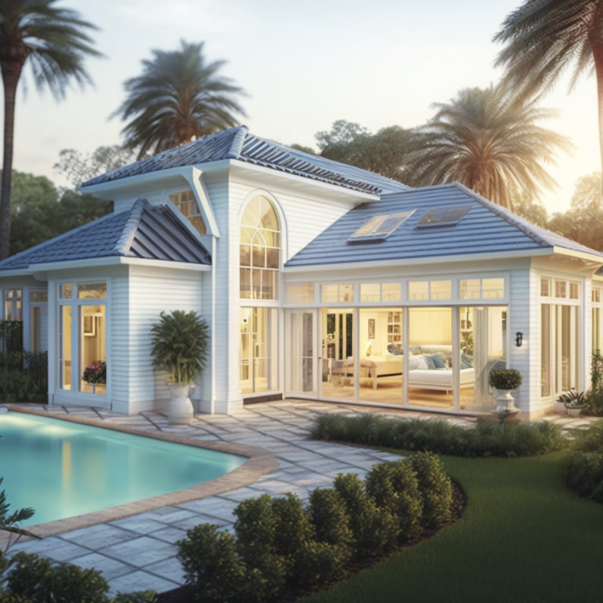 As home buyers become increasingly savvy in the modern market, they are searching for ways to purchase homes that will make owning a house more straightforward and cost-effective. Utilizing nuanced strategies such as making an offer on a property before securing a home loan or having the ability to pay cash for houses can provide many advantages over traditional methods of acquiring real estate.
Below is a list of five options available to those looking to make homeownership possible:
Home Loan – Taking out a loan from a bank or other lender allows buyers to spread payments out over time while still meeting their goal of obtaining their dream home.
Making Offers – Presenting an offer that meets the seller's expectations can help secure the desired residence quicker than waiting until all finances are in order.
Cash Payment – If sufficient funds are available, paying cash upfront may be attractive to both parties involved since no further negotiations regarding terms will need to occur.
Home Sellers – Sometimes sellers have special incentives they can offer potential buyers which could impact how you decide to purchase your new home.
Cash Sales – Investing solely with savings or liquid assets eliminates interest rates associated with financing, allowing buyers to save money during the process and possibly acquire additional properties faster.
Homebuyers now have access to numerous opportunities when it comes time for them to make offers and take ownership of their desired abode; however, each individual must consider specific considerations when deciding what route best fits their needs, given the current state of affairs in today's marketplace.
With this knowledge, let us focus on understanding hard cash and traditional sales transactions.
All-Cash And Traditional Sales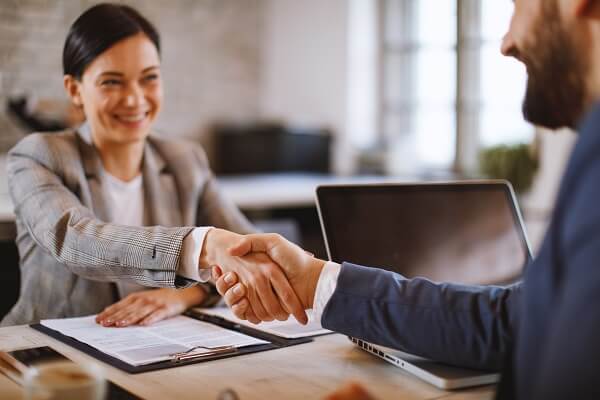 When it comes to buying a dream home, there are multiple options available.
One of the most popular routes is an all-cash sale; this involves paying for the entire house with cash or liquid assets and not relying on lending from a bank. This option can be attractive in today's housing market because it helps you move quickly and avoid lengthy loan processes that require credit checks and other factors.
Another route is a traditional purchase involving a lender. In this case, buyers seek funding from banks or other lenders, providing them with the money needed to secure their desired property. The advantage here lies in the ability to spread payments over time while also taking advantage of potential discounts associated with having good credit scores and negotiating power when bargaining for lower sale prices.
Before deciding between these two methods, however, homeowners must consider whether they should first sell their current home before moving into their new one. Depending on the price of your home and how fast it sells will ultimately determine if you have enough funds to make a hard cash offer or if you need to use financing through a lender to purchase the dream home.
Mortgage And Closing Costs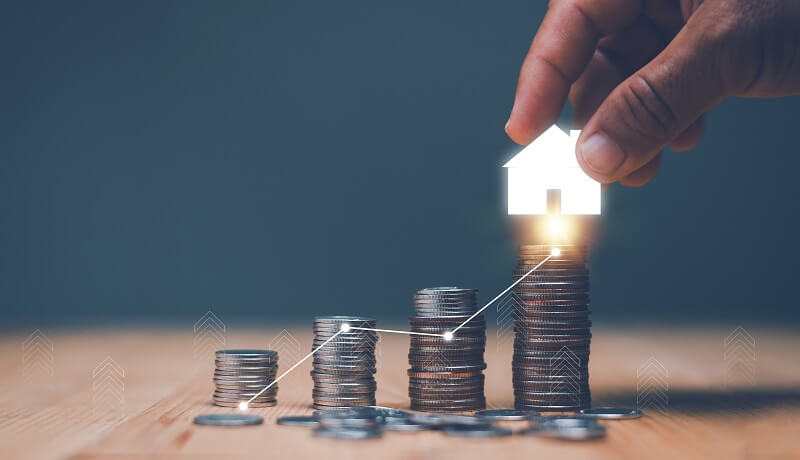 Buying a house can feel like an intimidating journey, but with the right company in your corner, it doesn't have to be. Companies that help you buy a home quickly provide payment assistance and support throughout the house's closing, from offering money to make competitive bids to helping ensure all costs are paid back when you move into your new place.
When considering the home's total cost, companies specializing in buying houses may even offer low down payments or other financial options to help you win the bid on your dream space. They understand how important home ownership is for many people, so they do whatever they can to make it happen while ensuring everything is handled fairly and responsibly.
The best part? It doesn't stop there! Home buying resources and support continue after purchasing a property; companies will remain available if any issues arise during or after closing day.
Home Buying Resources And Support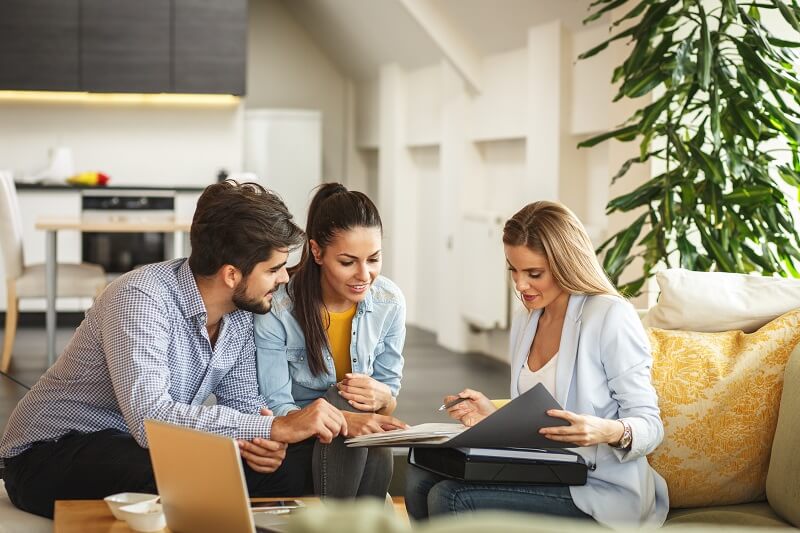 For aspiring homeowners, many companies can help with the purchase of a new home and the sale of their old one. Here is a list of resources and support to consider:
Listing your home – By listing it on certain websites, you can receive multiple offers from potential buyers who may be willing to pay cash.
Receive a cash offer – Some companies specialize in helping people sell their homes quickly. These companies make an offer within 24 hours and close fast, meaning no waiting around or dealing with any repairs needed before selling.
Help aspiring homeowners – Companies exist that provide services specifically designed to help those looking to buy their next home by providing access to financing options, educational resources, professional advice, and more.
These are just some of the ways these companies can help individuals achieve their dreams of becoming a homeowner while ensuring they get the best deal possible when purchasing or selling their house.
Final Thoughts on Selling Your Home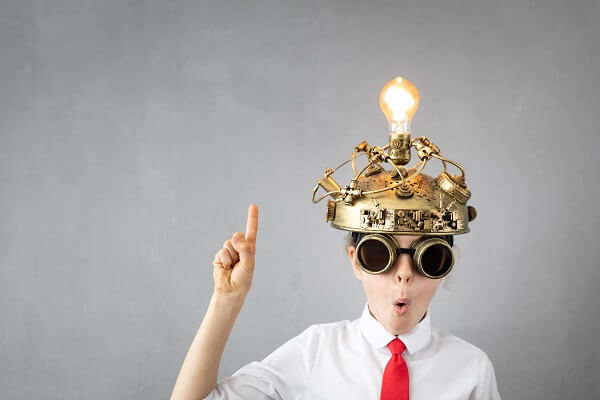 Buying a house is an important decision that requires careful consideration. With the help of home-buying services, you can ensure your investment will be safe and secure for years to come.
Are you ready to take this step in life? If so, ask yourself what kind of service you need—cash purchase or traditional sale—and look into companies that specialize in helping people buy homes.
From there, you'll have all the resources to ensure a successful transaction. With the proper support, you'll soon live out your dream of homeownership!
For more guidance on your local real estate market, head over to GatorRated.com.