10 Cheapest Places To Buy A House In The USA – 2023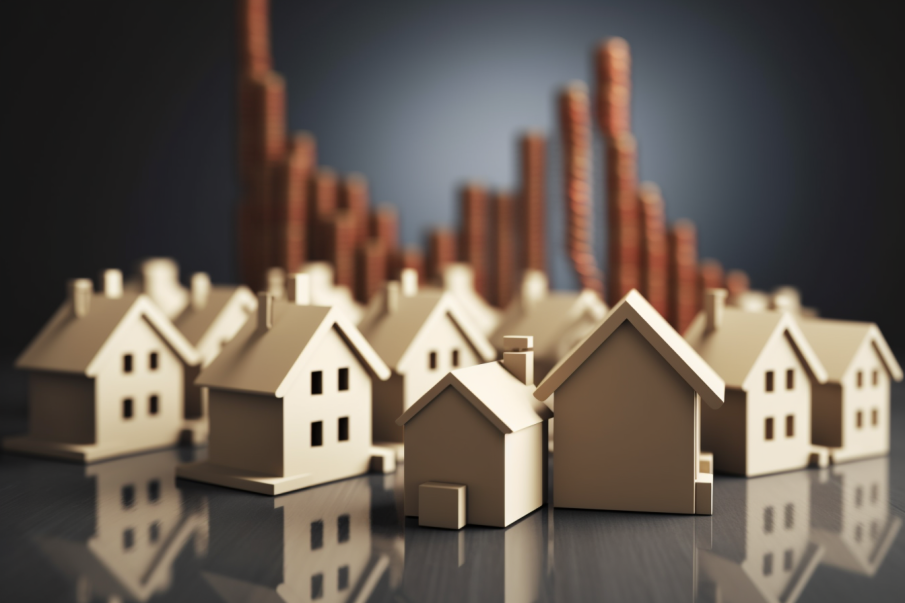 Buying a home can be expensive, but it doesn't have to break the bank. With real estate prices rising in many cities and states across America, finding an inexpensive place to buy a house is increasingly difficult. Fortunately, there are still some parts of the country where you can find great deals on real estate – here's our list of the 10 cheapest locations to buy a house in the US!
We'll look at each city or region individually, so buyers can get an idea of what kind of prices they're dealing with and other factors like taxes and amenities.
We will also provide information about mortgage options for those needing extra help affording their dream home.
After reading this article, readers should feel more informed and confident when buying a new home!
List of the 10 Cheapest Places to Buy A Home in the United States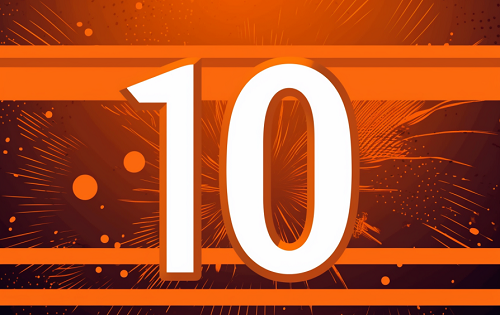 Iowa
Oklahoma
West Virginia
Arkansas
North Dakota
South Dakota
Kansas City
Wichita
Topeka
Florida
Overview Of Purchasing A Home In The U.S.
Buying a home in the U.S. can be an exciting and fulfilling experience, but it's also one of the most expensive investments you'll ever make. Prices vary significantly across the country, with some states having more affordable options than others.
It's essential to consider factors like mortgage rates, housing market trends, and local economic conditions when looking for the cheapest areas to buy a house. In addition to researching various locations, working with experienced professionals who understand the interworkings is essential.
A real estate agent or lender can guide how much you can afford to spend and what kinds of deals are available in your area. With their help, you can find homes that fit your budget and lifestyle needs.
1. Iowa: Affordable And Central Location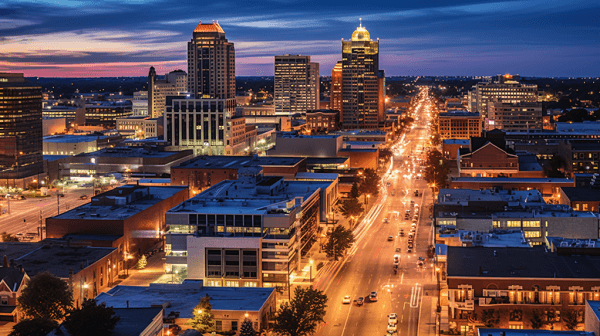 Moving West, Iowa, is an attractive option for those seeking affordability and a centralized location. Real estate sale prices in the Hawkeye State are typically lower than the national average, with the median sale price being nearly 10% less. This makes it much easier to find affordable housing than other areas of the U.S. could benefit potential buyers on a tighter budget.
Additionally, as one of the more centrally located states, Iowa offers easy access to neighboring states like Missouri, Illinois, Wisconsin, and Minnesota. The cost of living here is also relatively low compared to most major cities around the country. Renting or buying property in this state can be quite cost-effective, depending on your location.
In addition to having some of the lowest real estate prices across America, many residents enjoy paying no personal income tax – another bonus. With all these advantages combined, it's no wonder why so many people have chosen to make their home in this great Midwestern state!
2. Oklahoma: Low Home Costs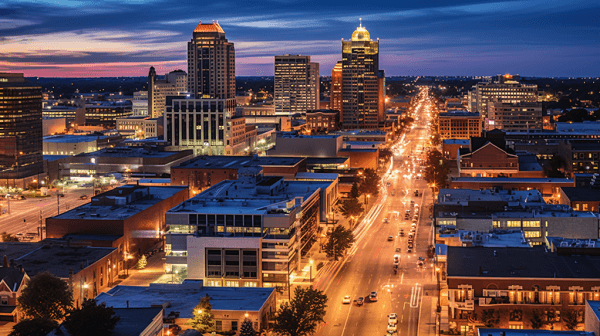 A house symbolizes stability and security, but it can feel out of reach for many these days. Oklahoma stands out as an oasis in the desert – an cheap place to call home.
The average home cost here is much lower than in other states across America, making it one of the cheapest areas to buy a house. With its low cost of living and large cities like Tulsa and Norman, Oklahomans enjoy a high-quality life at a fraction of the price elsewhere.
Here are some reasons why the Sooner State may be right for you:
Low Home Costs- The median sale price of homes averages around $130,000 compared to over $200,000 nationwide.
Variety of Homes – From historic homes with plenty of character to modern family-friendly communities, there's something for everyone in Oklahoma.
Affordable Lifestyle – Outstanding school systems and endless entertainment options make life easy on your wallet.
Friendly Tax Climate – Sales tax rates remain among the lowest in the country, while income taxes remain steady despite economic changes.
Few Restrictions – Without strict zoning laws or regulations, buying land and building your dream home is more accessible.
Oklahoma provides an opportunity to own a slice of Americana without breaking the bank – so what are you waiting for?
3. West Virginia: Low Taxes And Few Regulations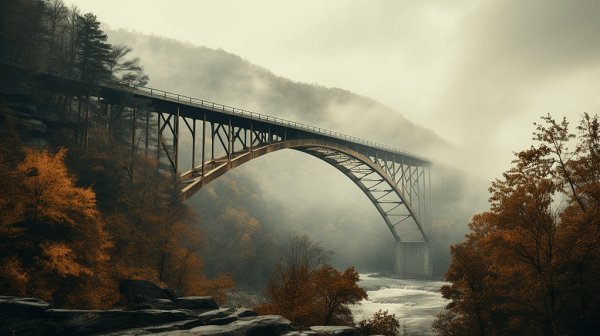 Oklahoma may be one of the cheapest states to buy a house, but if you're looking for an even better deal, West Virginia might be a great place to start. With its low taxes and few regulations, it's no surprise that many people are flocking to this state for inexpensive housing options.
The median household income is much lower than in other places in the US, so those on a budget can find plenty of affordable homes. An average home here costs approximately 15% below national figures. Homeowners won't have to worry about hefty taxes either; property tax rates are among some of the lowest in the nation.
The Mountain State also offers buyers more bang when searching for a new home. Homes tend to go for significantly less than elsewhere, making them attractive investments for anyone looking to purchase real estate without breaking the bank. Real estate laws vary from state to state. With fewer restrictions than other parts of America, it makes buying or selling a home far more accessible than in most locations across the country.
Considering these factors, it's easy to see why this particular state has become such an attractive option for prospective homeowners seeking cheap properties.
West Virginia is quickly becoming one of the best places in America to find the cheapest homes of great value. Arkansas may offer similar benefits regarding location and affordability, but only time will tell how well this state stacks up against its neighbor further east.
4. Arkansas: Great Location And Low Housing Prices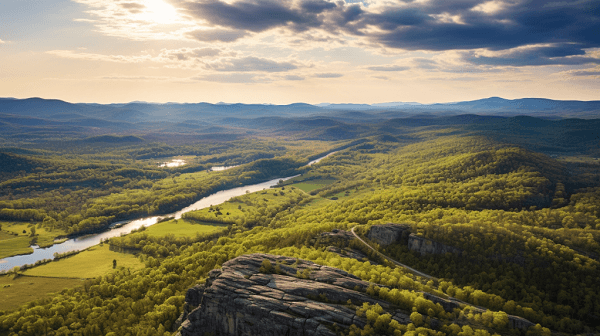 Arkansas is a fantastic area to call home. With its low housing prices and wide range of options, it's no wonder many are choosing this great state as the destination for their new home. Rhetorically speaking, the Bear State could be called the golden opportunity to find your dream house at a low price.
Home value here is far lower than in most other states – making it incredibly attractive. Home values in Arkansas can vary depending on where you look, but considering monthly mortgage payments are generally quite affordable, you'll find plenty of choices that fit your budget. Plus, there's something for everyone, from small starter homes to luxury estates.
Arkansas should be on your list of potential destinations if you're looking for an excellent location to buy at a great price!
Moving forward, let's take a closer look at North Dakota and understand why people consider it one of the best places to reside due to its low cost of living.
5. North Dakota: Low Cost Of Living
North Dakota is one of the cheapest places for homes in the U.S., thanks to its low cost of living. Home costs are much lower than the national average, making it an attractive option for those looking to become homeowners without stretching their budgets too thin.
Type
North Dakota
National Average
Groceries
11% Lower
N/A
Housing
45% Lower
33% Higher
Utilities
6% Lower
8% Higher
Transportation13 % Lower8 % Higher
Overall, North Dakota offers some of the most affordable housing options in the country due to its combination of low home costs and relatively low cost of living compared with other states. This makes it an ideal choice for people seeking a new place to call home.
South Dakota presents another potential opportunity for prospective buyers, as it has a solid economy and low home prices.
6. South Dakota: Solid Economy And Low Home Prices
South Dakota is a diamond in the rough for home buyers looking to find a reasonably priced place to live. With housing costs lower than most other states, South Dakota offers a cost of living that can't be passed up.
According to Realtor.com, South Dakota has some of the lowest median home prices nationwide, making it an attractive option for those searching for a new abode.
The state's strong economy also makes it appealing to potential homeowners. With low unemployment rates across all major cities, job opportunities are abundant in areas like Rapid City and Sioux Falls.
Additionally, South Dakota residents enjoy various tax benefits that make a living here even more attractive. These factors make buying property in South Dakota an excellent investment for any home buyer.
With its economic stability, South Dakota stands out as one of the best spots to buy a house in America today. From bustling city life to stunning natural landscapes, there is something here for everyone – making it an ideal destination for anyone looking to settle down or invest in real estate.
7. Kansas City: Affordable And Vibrant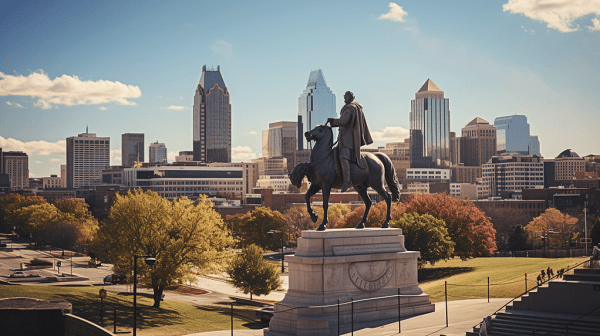 Kansas City is quickly becoming one of the most inexpensive places in the US. According to Forbes Advisor, Rocket Mortgage's survey found Kansas City was one of the cheapest cities for housing costs, with an average price of $131,000 and steady growth since 2018. This makes it an excellent option for those looking to invest or settle down without breaking their budget.
The city has much more than just a reasonable cost of living going for it, too; it's Southern hospitality and vibrant culture make it a wonderful place to live. Mississippi Riverfront activities, world-class art galleries, bustling craft breweries, and historic neighborhoods provide something for everyone in this lively city. Plus, there's no shortage of delicious BBQ restaurants!
With all this area has to offer at such an affordable cost, it's easy to see why people are flocking here from around the country.
8. Wichita: Low-Cost Housing And Low Taxes
Wichita, too is known for its affordable housing and low taxes. It is a great option if you're looking for one of the cheapest locations to buy a house in the USA.
The cost of living here is much lower than the national average:
Property Taxes are 3%
Utility costs are 7%
Grocery bills are 5%
Housing prices in Wichita are more affordable than in other cities nationwide, making it easy to find the most inexpensive place to live without sacrificing quality or comfort. With such advantages, it's no surprise that many people have been flocking to Wichita lately!
Plus, with all of the attractions like museums and parks, everyone can enjoy something fun.
9. Topeka: Low Cost of Living And Meager Taxes
Topeka, Kansas, offers some of the most affordable housing in the United States. Home sale prices are meager compared to other major cities, and, coupled with its low taxes, provide excellent value for prospective homeowners.
The median home sale price here is around $125K, significantly lower than many other large cities in the US, like New York or Los Angeles. Also, because of its location within Kansas state lines, property taxes remain relatively low compared to other states. Together these two factors make it easy to find the most reasonable places when house-hunting.
These advantages alone make Topeka an attractive location if you're looking for a low cost of living without compromising the quality of life.
But what seals the deal is Florida: A Value-Packed Tropical Paradise. With beautiful beaches and year-round sunshine, this tropical paradise has something for everyone—and all at surprisingly reasonable prices!
10. Florida: A Value-Packed Tropical Paradise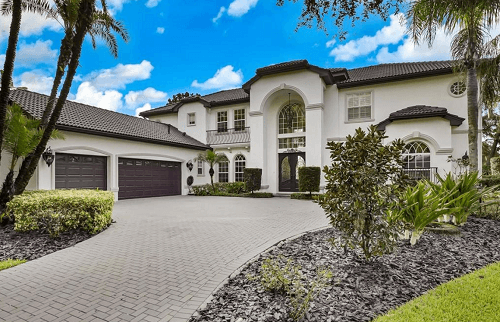 Some may think Florida is too expensive for home ownership, but this tropical paradise offers excellent value. The median sales price for homes in Florida is lower than the national median, and many affordable options are available.
Plus, with its state parks and serene beaches, you can enjoy all the benefits of living in a tropical paradise without breaking the bank. The sunshine state also has plenty of other perks when settling here.
For starters, homeowners have access to generous tax exemptions, which help reduce their costs significantly over time. Coupled with no state income tax, numerous programs are designed to make housing more affordable for those who qualify as first-time buyers.
With these incentives, Florida is an attractive option if you're looking for a place to call home at an attractive price point. Considering all factors combined — from cost savings on taxes to finding an affordable property, it's easy to see why so many people purchase their dream home in Florida each year.
An Overview of Best Places To Buy A Home In The USA
Moving from the sunshine state of Florida to other parts of the United States, one can still find areas with many opportunities and great locations to purchase a home.
While many expensive states have some of the most desirable locations in terms of real estate, there are also many affordable places where you can purchase a house at an excellent price.
When looking for the cheapest areas to buy a house in the USA, consider state capitals such as Atlanta, Georgia; Salem, Oregon; or even Santa Fe, New Mexico. These cities offer median property prices well below national averages.
For instance, the median price for a home in Atlanta is $235,800 compared to the US average of $277,000. Also, check out small towns near major metropolitan areas like Austin and Houston, Texas, which provide an affordable spot to buy without sacrificing amenities typically found only in larger cities.
Real estate markets vary significantly across regions, so it's essential to do your research before deciding on any particular location. Before buying a home, gather all necessary information about local housing trends and compare them against current market conditions.
Factors To Consider When Buying A Home
When looking for the cheapest spots to buy a house in the USA, there are several factors you should consider.
Metro areas can be a great option as they often have more affordable housing than other states or cities. Additionally, there are many states with lower costs of living that might be worth considering. Places like Florida and Michigan all offer great opportunities for finding an affordable place to live.
Historic places may also provide good options if you're not set on buying a new home. Many historic homes come at discounted prices due to their age and can still maintain their charm and value over time. Cities such as Savannah, Georgia; Charleston, South Carolina; and Austin, Texas all feature unique architecture from different eras, which could make them excellent places to live.
No matter where you choose to buy your house in the US, take the time to research each area thoroughly before making your decision so that you know what kind of property is available that suits your budget and lifestyle best.
Final Thoughts: Finding Affordability in the Housing Market – Top Picks for Budget-Friendly Buyers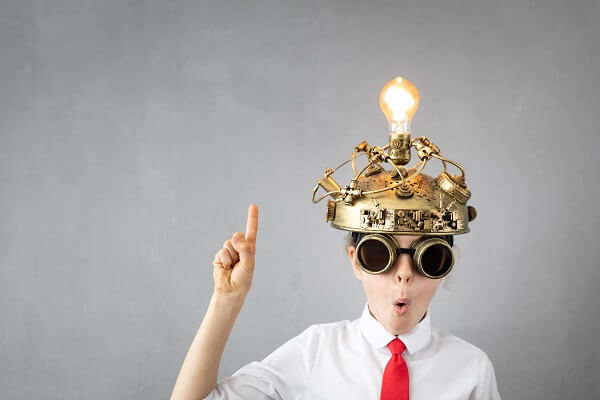 The journey of purchasing a home in the USA has many exciting opportunities but can also be challenging. It's essential to take your time and research all options before deciding which place to buy.
By comparing real estate prices, taxes, regulations, location, and more, you can decide where the best place to call home will be.
We've discussed some great places throughout the US that offer affordable homes for purchase. These states have something unique to show potential buyers from Iowa to Florida. Whether it's low taxes or tropical climate, each state has provided plenty of incentives for those looking for their perfect house at an affordable price.
Like any good adventure, there are always obstacles along the way; however, with patience and knowledge, anyone can find their piece of paradise at an incredible price!
So don't let your dreams become deferred; explore the wonderful world of homeownership today with more articles just like this on GatorRated.com,