Cheapest Place to Live in Florida – Backed by Data
With real estate prices hovering around all-time highs, finding a home you love in Florida that is affordable, can be tough.
Contributing to the surge in Florida home prices is the population growth far surpassing the national average [1].
But not all hope is lost. Knowing where the cheapest places to live in Florida are, can make all the difference.
Baseline Cost of Living in Florida
According to 2020 Census data, the Florida median household income is $57,703. Zillow home prices reflect an average Florida home value of $402,837. These numbers combined result in an Income-to-Home-Value ratio of 7.0 [2].
The lower the I-HV Ratio, the cheaper the Florida city is to live. This metric was calculated for most of the Florida cities to create a definitive, data-driven ranking, outlining the cheapest places to live in Florida.
The Cheapest Places to Live in Florida;
Quincy
Dade City
Bartow
Jacksonville
Titusville
Fort Meade
Palm Bay
Edgewater
Plant City
Palm Coast
Davenport
Orlando
Cape Coral
1. Quincy
The cheapest place to live in Florida is the city of Quincy. Named after President John Quincy Adams, the town flourished beginning in the mid-1800s as word quickly spread that it was a great place to grow tobacco. Beginning in the 1970s when science caught up with the ill effects of smoking and tobacco use, the town's economy began to decline.
If country living appeals to you, Quincy may be the place. Located next to the state capital of Tallahassee, it's only an hour's drive to the beautiful beaches of Apalachee Bay.
2. Dade City
Located just outside the Tampa Bay area, Dade City comes in at number 2 of the most affordable places to live in Florida. Originally put on the map due to its proximity to the railroad, Dade City offers itself as a great place to call home.
Tampa Bay is home to some of Florida's largest employers, just a 40-minute commute away. These companies include Publix, BayCare Health System, and the University of South Florida.
Recreation is in vast supply. The area has several great beaches such as Alfred A McKethan Pine Island Park, Robert K Rees Memorial Park, and Cypress Point Park.
If you enjoy nature, the Withlacoochee River Park is a wonderful place with trails and natural waterways for kayaking.
3. Bartow
Bartow is located in the epicenter of central Florida, coming in at number 3 on our list. Being considerably more affordable than the national average, it's right in the middle of Tampa and Orlando. Not far from the I-4 corridor.
Known for having a number of nice lakes, water sports such as boating and fishing are very popular on Lake Ruth and Hack Lake.
For weekend getaways, it boasts easy access to Clearwater Beach, Tampa Bay, and Orlando, all some of the most popular vacation destinations.
4. Jacksonville
Situated right off the Atlantic Ocean in the northern part of Florida is Jacksonville, coming in at number 4 on the most affordable places to live.
It boasts the highest population and largest city by land mass in the state of Florida. Known for the Jacksonville Zoo, one of the best in the country. Along with several of its gorgeous beaches including Kathryn Abbey Hanna Park, Big and Little Talbot Island, and a ton of history.
If city living at an affordable price is what you're after, consider Jacksonville a place to call home.
5. Titusville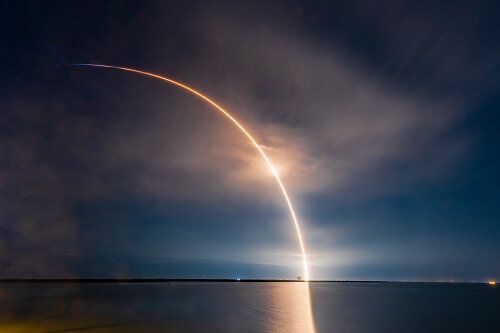 Titusville is the heart of the Space Coast, home of the Kennedy Space Center, and one of our favorites, Playalinda Beach.
Just a short drive to popular attractions such as Daytona Beach and Cocoa beach, where you can watch a rocket launch while sinking your toes into the hot sand.
Port Canaveral is also minutes away. If you love cruising, it won't be hard to score some great last-minute deals for a dream weekend getaway.
6. Fort Meade
Around the corner from Bartow, the number 3 city on the cheapest places to live, is Fort Meade. This small town is the oldest city in Polk County, also located in central Florida.
If you love that small-town feel along with a healthy dose of nature and the outdoors, Fort Meade might be right up your alley. Patterson Park and Alafia River State Park and The Hollis Garden are some of the local favorites featuring lakes, canals, hiking trails, and plush gardens.
It's smack dab in the middle between Tampa and Disney, so you're never too far from more excitement.
7. Holiday
One of our favorite hidden gems for affordable cities in Florida is Holiday. Located in Pasco County, this blue-collar town boasts nice family neighborhoods and while the town itself doesn't offer a ton in the way of attractions, it's next to a list of options.
Some of our favorites include Tarpon Springs, an sponge-diving town with some of the best greek food you'll ever eat. (Don't miss Hellas!) Howard Park Beach is minutes away, with never a crowd, plenty of parking, white sandy beaches, and water toy rentals.
There are not a lot of chain businesses. The restaurants and bars are all owned and operated by locals. Most folks are quick to make you feel welcome, all at prices lower than average.
8. Palm Bay
Palm Bay is in Brevard county, right off the Atlantic Ocean, beneath Cocoa Beach. It's a nice, quiet city as far as beach towns go, that doesn't really draw the tourists the same way as some of its neighbors.
For outdoor and watersport enthusiasts, there's a lot that Palm Bay offers. Turkey Creek Sanctuary has hiking, boardwalks, and wild blueberries for picking. Castaways Point Park is known for its fishing and of course, you're not too far from some fantastic beaches such as Brevard and Melbourne beach.
Palm Bay is a family-friendly city that offers a lot of beaches and nature, without the hassle of tourist traffic and parking.
9. Edgewater
Nestled inside Volusia county is the city of Edgewater. The town has a very similar feel to Palm Bay with the added benefit or drawback (depending on your preferences) of added tourism.
It's not on the scale of Daytona Beach or New Smyrna, but in addition to beaches and watersports, it boasts the Ponce de Leon Inlet Lighthouse and Museum, Cruger dePeyster Plantation Sugar Mill Ruins, and the Peter Wolf Toth Art Gallery and Museum.
Still suitable for family life, but it will be a bit busier than some of the quieter, smaller cities on our list.
10. Plant City
Another mention in our cheapest places to live lineup, located within Hillsborough County, is Plant City. Only a 30-minute drive with traffic to Tampa, this suburban town has a lot to offer.
Some of the local favorites of folks in Plant City include the annual Florida Strawberry Festival, Keel and Curley Winery, and Edward Medard Regional Park.
With the exception of the annual Strawberry Festival, traffic isn't too bad. Scoring a home here with job opportunities in nearby Tampa can get you the best of both worlds.
11. Palm Coast
Palm Coast is the most populous city in Flagler County, situated right off the Atlantic Ocean. If a thriving local art scene, beaches, and nature parks sound great to you, Palm Coast may be a great option.
For art lovers, Palm Coast has a variety of options including the Baliker Gallery, Art LaMay Studio, and Flagler Auditorium. Want to spend the afternoon in nature? Be sure not to miss Washington Oaks Gardens State Park, Princess Place Preserve, or Waterfront Park.
Not a common tourist destination, giving you a little slice of the sunshine state without having to worry about the crowds.
12. Davenport
Davenport is a real up-and-comer, located in Polk County just outside of Disney World. Portions of Davenport including Four Corners and Champions Gate draw a lot of vacation goers and offer Airbnb-style rentals.
Outside of these areas, Davenport is more suburban. The city schools aren't the best, but once you're a local resident, there are a number of charter schools highly rated by GreatSchools. Charter schools are great options at no additional cost, such as Mater Academy. The waitlist for local residents is typically 1-2 years.
If you have a family, you'll literally be minutes away from some of the best theme parks in the world including Walt Disney World, Seaworld, and Universal Studios. All of the theme parks offer annual passes at discounted rates to Florida residents.
Lastly, the job opportunities found in the greater Orlando area are plentiful, just a short commute from Davenport.
13. Orlando
Of all the affordable places to live on this list, Orlando is probably the one you've heard of the most. Orlando, Florida has been a top tourist destination for a long time in the US.
If city living is what you're after, Jacksonville and Orlando are hands down the most affordable cities. Orlando offers much of what any city has including a thriving nightlife scene, the ability to walk and bike to restaurants, bars, and theaters, along with a local transit system.
This probably goes without saying but the country's top theme parks are right in Orlando's backyard. Disney lovers rejoice!
Traffic can get busy on the I-4 during rush hour, so if you can help it, try finding a place to live that doesn't require getting on the interstate to work and visit family.
14. Cape Coral
Cape Coral is situated in southwest Florida, aside from the Gulf of Mexico. Known for it's many canal front houses, chock full of manatees and sealife, Cape Coral is a waterfront wonderland.
It's very common for Cape Coral residents to park their boats behind their homes in the canal and take them into the Gulf for a fun day of fishing or boating.
Cape Coral is a vibrant town complete with a weekly farmers market, Wicked Dolphin Rum Distillery, 365-acre Four Mile Cove Ecological Preserve, and its very own Sun Splash Family Waterpark.
There is no shortage of great restaurants, bars, theaters, beaches, and nightlife in Cape Coral.
Wrapping Up The Cheapest Places to Live In Florida
Affordable places to live in the sunshine state with no state income tax, lower than the average cost of living, and warm weather all make Florida a very desirable place to live.
Of course, great deals on homes in Florida are not confined to this list.
If you already have your heart set on a particular area of Florida, finding a realtor who knows the area and will go to work on your behalf can make all the difference.
References
https://nypost.com/2022/03/28/new-census-data-shows-population-is-booming-in-florida/

https://www.gobankingrates.com/money/economy/real-value-of-100-dollars-each-state/