Best Modular Homes In Florida – Prefab Home Tips for 2023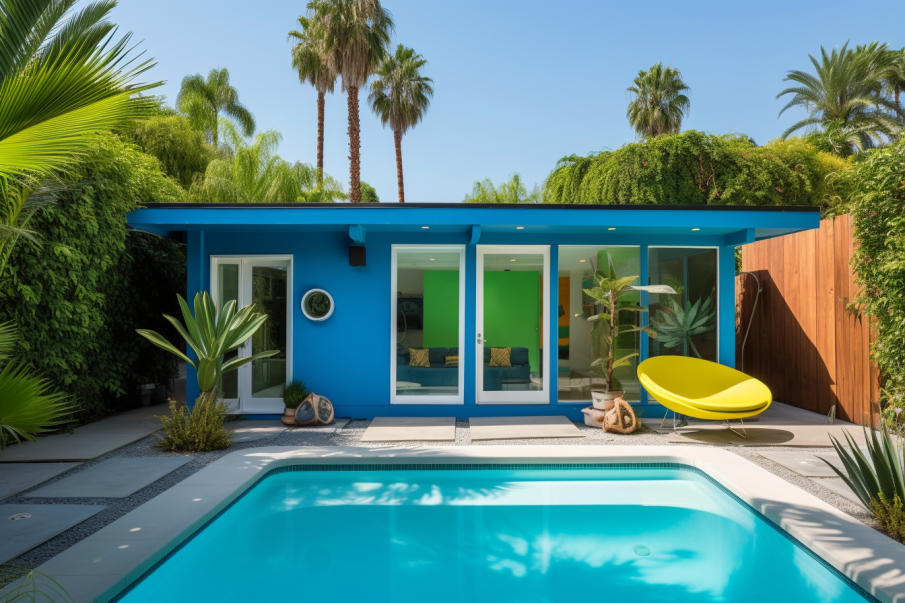 Are you looking for the best modular home?
Modular homes are becoming increasingly popular and provide an excellent option for potential homeowners. But what should you look for when searching for the perfect modular home?
In this article, we'll discuss some key factors when shopping for a new modular home. We'll review how to find the best price, features to consider, and tips on finding reliable installers and other services.
Read on to learn more about making sure your next modular home is right for you!
Prefabricated Home Builders
When looking for the best modular homes, prefabricated builders should be one of your first considerations. These companies specialize in creating high-quality homes pre-fabricated offsite and shipped to you ready to install.
Prefab homes come with various designs and floor plans from multiple manufacturers, making them an attractive option for those who want a customized home without the hassle of building from scratch. When considering a prefab home company, ensure they have experience constructing modular homes so you can trust their workmanship and product quality.
Manufactured home companies also offer great options for finding the perfect modular home. They typically build larger-scale mobile or manufactured housing units assembled on-site after delivery.
Many people find this type of construction more affordable than traditional stick-built methods and allow for greater customization. However, additional costs may be associated with installation, so keep that in mind when deciding between these two types of builders.
You can determine the right fit for your needs with careful research into prefabricated and manufactured home companies. Let's look at what features to consider when selecting a manufacturer…
Manufactured Home Companies
Now that we have discussed the different home builders, let's discuss the manufactured and modular homes available in Florida.
Manufactured homes are built to HUD (Department of Housing and Urban Development) standards and must meet size, quality, design, strength, and durability requirements. Companies like Homes of Merit, Topsider Homes, and other manufactured home builders create beautiful houses with top-notch amenities in various styles.
Here are some features you should look for when purchasing a manufactured or modular home:
Energy Efficiency – Look for energy-efficient appliances such as furnaces, air conditioners, windows, and insulation to keep your electric bills low.

Durability – Quality construction materials and building practices help ensure that your house stands up well against hurricanes, floods, fires, and other environmental hazards found in Florida.

Design Flexibility – Many manufacturers offer custom designs so you can personalize your home according to your own needs and tastes.
When it comes to finding the perfect manufactured or modular home, there is no shortage of options from which to choose. Each has its own unique advantages depending on what type of lifestyle you want to live and how much money you are willing to spend.
With this knowledge, let's explore all the homes available in Florida!
Types Of Homes Available
When it comes to choosing a modular home, there are many options available. From classic designs to modern styles, the possibilities for creating your dream home are endless! With so much variety and flexibility in today's market, picking the right one can be overwhelming.
To help you make an informed decision, let's look at some of the different types of homes available.
| Type | Description |
| --- | --- |
| Modular Home | Homes are pre-built offsite, transported to the desired location & assembled on-site with a crane. |
| Home Construction | Custom-built from scratch onsite using local materials & labor resources |
| Modular Home Designs | Pre-designed floor plans customized with features like porches or garage doors |
| Modular & Manufactured Homes | Factory-designed & constructed homes delivered as single units ready for installation onto the foundation system |
| Kit Home | Structural components shipped to home construction site requiring assembly by professional contractor or homeowner (DIY) |
No matter which type of home you decide is best for you, each has unique advantages and disadvantages – from cost efficiency to customization potential. Consider all these factors before making your final choice, and don't forget about additional costs, such as shipping fees or installation labor.
Moving forward, financing should also be considered when selecting a modular home.
Home Financing Options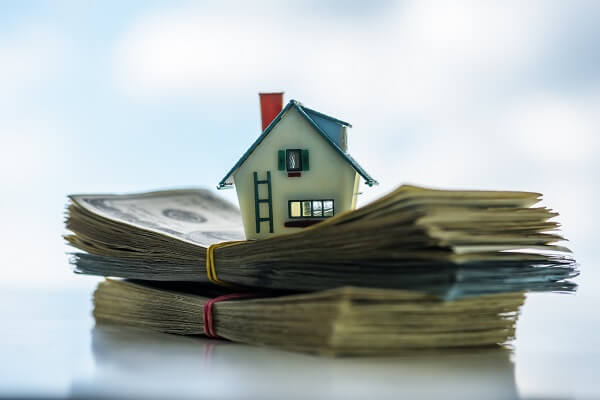 Now that you have identified the homes available in Florida, it is time to discuss home financing options for modular and prefab homes. Home buyers should consider their budget and current financial situation when considering financing a new or existing modular home. Here are some important points to consider when looking at home financing options:
Look for local lenders who specialize in modular homes in your area.
Check with any custom modular builders in Florida that offer special financing packages.
State agencies like the US Department of Agriculture (USDA) or the Federal Housing Administration (FHA) offer research loan programs.
Consider asking family members to help out if necessary.
Be sure to check out online resources such as mortgage comparison sites that can provide helpful insight into the process and costs associated with purchasing a prefabricated home.
Before agreeing with a lender or builder, it is essential to understand all aspects of the home-buying process, including regulations, taxes, insurance, closing costs, and more. Taking these extra steps will ensure you make informed decisions about choosing the right type of financing for your particular needs so that you can enjoy your new modular or prefab home without worrying about surprises down the road.
With careful planning and research, you can move on to customizing your home design!
Custom Home Design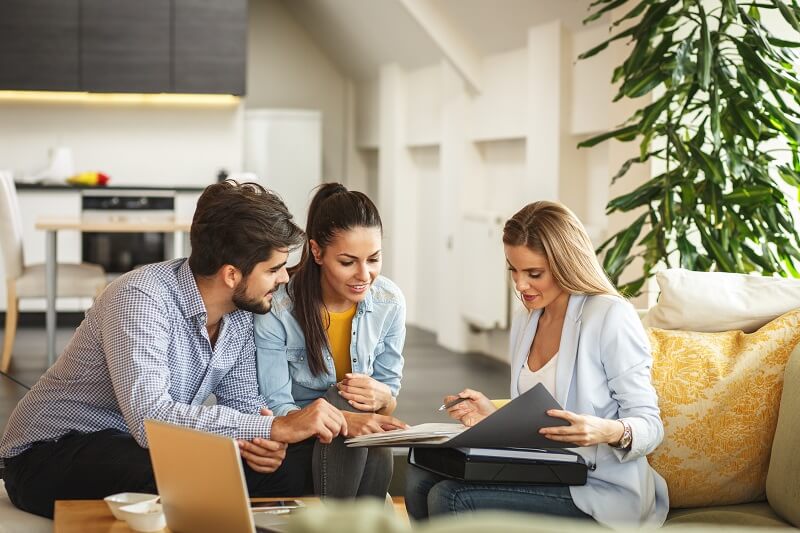 When it comes to custom home design, a lot goes into the process. Modular homes offer an array of possibilities for achieving your dream house.
| Prefab | Home Built |
| --- | --- |
| Cost-Effective | More Expensive |
| Quick Construction Time | Longer Construction Time |
| Limited Options for Design and Layout | Ability To Create Custom Layouts and Designs |
Building a modular home is excellent if you want to save time and money while still getting a beautiful house customized just for you. The ability to choose from prebuilt floor plans with options to customize elements like colors, materials, and finishes makes it easier to get exactly what you want without starting from scratch.
On the other hand, building a home from the ground up gives you more freedom and control over every aspect of the construction process, but requires more time and resources than prefabricated houses.
No matter which routes you decide on, taking some time to research all your options can help ensure that your new custom home meets all your expectations. Looking at factors like cost efficiency, construction times, customization potential, and overall quality will give you insight into finding the best option for designing your perfect modular home in Florida.
Understanding the differences between prefabricated homes versus those built from scratch helps simplify choosing the right option. Comparing these two choices side by side allows homeowners to find the perfect balance between budget, timeline, desired look & feel and quality standards – allowing them create their own unique dream home experience.
Home Floorplans
Now that you know what to look for in the custom home design, let's move on to the next step: home floorplans.
Whether you're interested in buying a modular home or building one from scratch, understanding your future home's layout is key.
When looking at modular home floorplans, be sure to pay particular attention to the size and shape of each room and any special features like built-in closets or fireplaces.
You'll also want to ensure the plans are up-to-date and comply with local building codes and regulations.
Modular construction can provide an efficient way of creating a beautiful new living space without sacrificing quality; however, choosing the best modular home floor plan for your needs will require careful consideration.
Once you've settled on the perfect plan for your new modular home, it's time to explore how to make it yours – starting with the home-buying process.
Modular Home Buying Process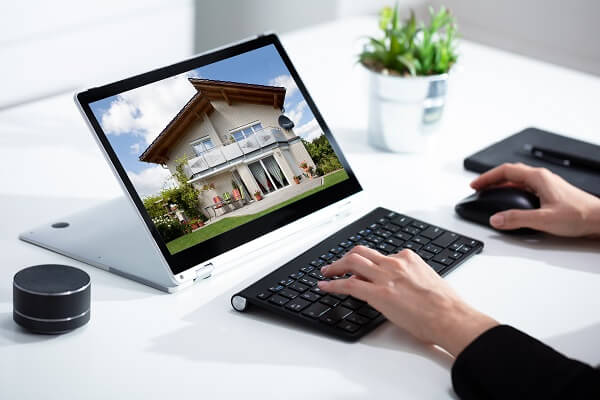 The home-buying process for a modular or prefabricated home is much the same as with any other type of new home. It begins with researching different companies and understanding how they build their homes, what materials are used, and whether any customization options are available.
When looking at modular home companies in Florida specifically:
Research local builders to see if they offer modular/prefab homes
Look into what kind of warranties they provide on their workmanship and products used in building the home
Make sure that all codes, regulations, and zoning requirements have been met by the company when constructing your new home
Understand how long they will take to deliver and construct your new house compared to other traditional methods.
It's essential to understand the differences between different types of homes—modular versus manufactured, single-wide versus double-wide—so you can decide which one best fits your needs. Investing time upfront in research can save a lot of hassle.
This step also ensures that you select a reputable builder with experience producing quality homes that hold up over time. With some due diligence, you can live comfortably in your dream modular home sooner than later.
Home Companies In Florida
Did you know that modular homes account for up to 10% of the housing market in Florida? This growing trend is becoming a popular option for home buyers, as they take advantage of the cost-effectiveness and convenience of these dwellings.
Regarding finding reliable companies that produce top-quality modular homes in Florida, there are several notable names worth considering: Jacobsen Homes, Impresa Modular, Palm Harbor Homes, Deer Valley Homes, and Premium Modular.
Jacobsen Homes have been around since 1959 and offer customizable floor plans with this type of dwelling. They also provide excellent customer service support throughout the entire purchasing process.
Impresa Modular offers an extensive selection of layouts that can be customized according to personal preferences. Their construction materials meet high industry standards, and their staff provides helpful guidance when selecting features or making alterations during the design phase.
Palm Harbor Homes specialize in delivering durable products with excellent warranties and energy efficiency ratings.
At the same time, Deer Valley Homes has a wide variety of models that suit different budgets without compromising on quality.
Finally, Premium Modular focuses on providing superior craftsmanship through modern technology at extremely competitive rates. All five companies offer great value for money and the peace of mind of knowing that your new home will remain standing for years to come.
Final Thoughts
In conclusion, modular homebuilding in Florida has come a long way. It's now possible to get the same quality and style of traditional homes when it comes to prefabricated homes with much less effort.
Many different types of homes are available, from manufactured mobile homes to custom-built designs that can be tailored to fit your lifestyle perfectly.
Moreover, plenty of financing options are available for those looking to buy a new modular or manufactured home in Florida. With competitive rates, you can make owning a home an affordable reality.
Plus, if you're not sure what type of floorplan will work best for your family, numerous companies offer custom design services so you can create the perfect living space for years to come.
Finally, according to recent statistics, over 8% of all housing units in Florida are made up of these types of dwellings – making them one of the most popular housing styles across the state! So whether you're seeking affordability or something unique and custom-made, investing in a modular home could be exactly what you need.
For more advice on modular and other Florida homes, visit GatorRated.com.