Am I Ready To Buy A House in 2023? A Full Walkthrough
Buying a house is often described as one of the most exciting experiences in life. It can also be an intimidating prospect, with many different factors needing to be considered before making such a significant investment decision.
This article will guide readers on whether they are ready to take this important step and purchase their first home.
Credit Rating And Lenders
The first step for any potential homebuyer is obtaining financing. A good credit score and debt-to-income ratio will help secure an attractive interest rate.
It's important to understand your options when selecting a lender – they should be willing to explain all costs associated with closing, including fees and the down payment.
For those looking to buy their first house, there are several advantages of owning over renting such as building equity instead of paying rent each month, potentially taking advantage of tax deductions, and having control of renovations or other improvements you make to your property.
Homeownership can also provide peace of mind that may not come from renting since you won't have to worry about landlords raising rental rates or making changes without consulting tenants.
When you apply for a mortgage, remember that debt held relative to income is key when considering buying a new home. For example, if monthly mortgage payments exceed 28 percent of gross income, this could create financial stress on the homeowner.
Additionally, lenders typically require applicants to demonstrate that they have enough money saved up after closing costs before approving them for a loan so it's critical for prospective buyers to plan ahead by saving early and budgeting appropriately for their dream home purchase.
Financing The Purchase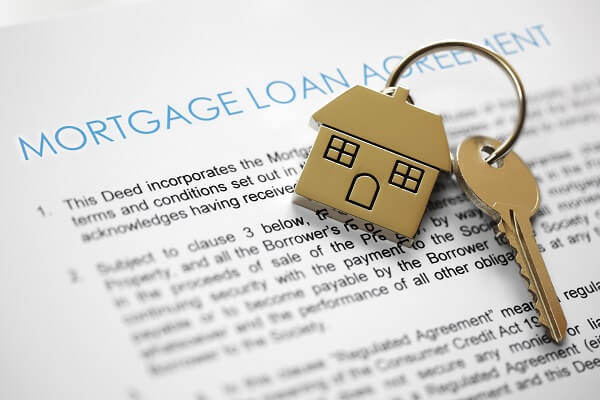 When it comes to financing the purchase of a house, several considerations must be taken into account. It is important to determine if now is truly the right time to buy and if you qualify for a mortgage. Home prices in the current housing market can vary greatly depending on the location and type of property, as well as other factors like home restorations and monthly debt payments. In addition, potential buyers may need to pay private mortgage insurance (PMI) depending on their down payment amount or credit score.
To ensure that you can make an informed decision about whether or not this is the right time for a house, certain steps should be taken before beginning any application process:
Research local home markets and compare recent sales data with your budget.
Consider various loan types such as fixed-rate mortgages and adjustable-rate mortgages (ARMs).
Calculate what percentage of your income will go towards paying back your loan each month.
Determine how much money you have saved for a down payment and other upfront costs associated with purchasing a house.
Please make sure all financial documents are up-to-date so that when it comes time for lenders to review them they reflect an accurate picture of your finances.
Once these components have been taken care of, potential homeowners can begin searching for homes within their price range and start working closely with real estate agents who specialize in helping people find properties that meet their needs at competitive rates.
Ultimately, by taking these steps ahead of applying for a home loan, individuals can feel more confident in their ability to successfully finance their dream home purchase.
Understanding The Market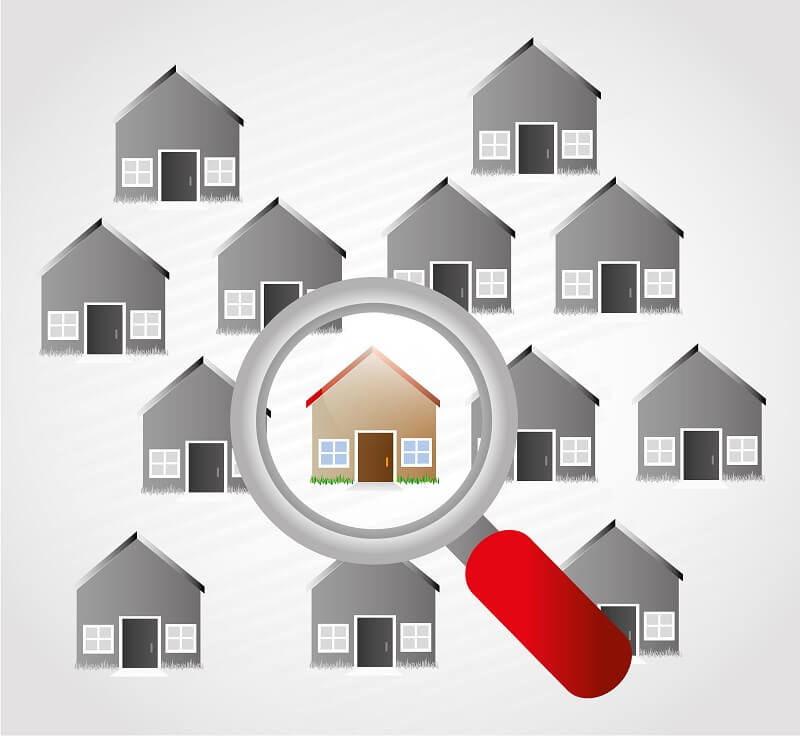 Buying a home is like taking a journey into the unknown. Before setting off, it's essential to understand the real estate market and what you need to know as a potential home buyer or seller. This can be intimidating, but anyone can successfully navigate the buying process with proper research and understanding of the current conditions.
| Keywords | Definition | Applies To |
| --- | --- | --- |
| Real Estate Market | The current state of housing prices in an area | Buyers & Sellers |
| Selling a Home | Process of advertising your property for sale | Home Sellers |
| Home Is One | A single unit used as a residence | Buyers & Sellers |
| Home Means | Representation of security and stability | Buyers & Sellers |
| Finance the Home | Arranging financial resources to cover purchase costs | Home Buyers |
| Right Home | Finding the right house that meets one's needs and budget | Home buyers |
Once you have identified what type of home means something special, research properties online or visit open houses. It is also essential to get pre-approved for mortgage financing before looking at homes so you don't fall in love with a place only to find out later that it's outside your price range. After narrowing down listings based on location, size, style, etc., consult with professionals such as real estate agents who know local trends to ensure you select the right home for your needs and budget.
Home values constantly change due to numerous factors, such as economic performance and population growth/decline. Therefore it is essential to factor this information into both buying and selling decisions since they will determine whether now is a good time within specific markets. With knowledge comes power; by arming yourself with enough data points from which an informed decision can be made regarding any given piece of real estate, those interested in participating in either side of the transaction should feel confident in their ability to do so without regretting their decision down the line.
Preparing For Closing Costs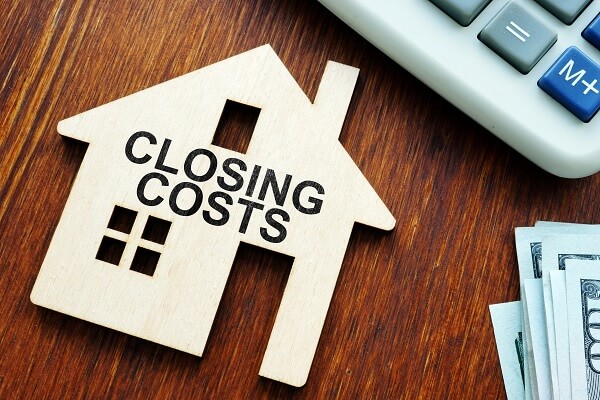 Buying a home is an exciting process but comes with many costs and considerations. One of the essential elements to consider in the home buying process is understanding your debt-to-income ratio (DTI) to determine how much house you can afford. Your DTI will help lenders decide if you qualify for a mortgage and any mortgage insurance requirements. It's essential to factor in all potential closing costs when considering whether or not to make such a large purchase.
In addition to knowing your DTI, having some emergency funds saved up is beneficial. This will ensure you have enough cash on hand should something unexpected arise during the home-buying process or after you move into your new house.
Once you know your budget and what type of monthly payment fits within those parameters, it's time to start looking at homes and find one that meets your and your family's needs. Questions like "How long do I want to live here?", "What features are necessary versus desirable?" , and 'Can I see myself raising children here?' may help you narrow down which properties are worth consideration.
Closing costs can add up to tens of thousands of dollars depending on various factors, such as interest rates, taxes, escrow fees, etc., so consider these when deciding if now is the right moment to buy a home.
Becoming A Homeowner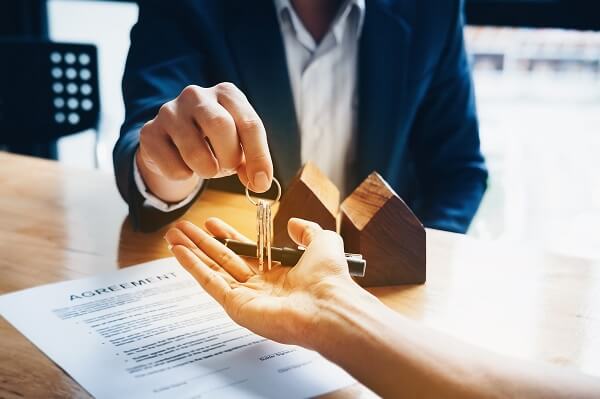 Are you ready to take the plunge? The dream of owning your home can be an exciting yet daunting prospect.
With careful planning and preparation, it may be time for you to buy that first house!
Before embarking on this journey, there are some essential considerations to bear in mind. Before making any decisions, review your monthly income versus expenses to determine if homeownership is within reach.
It's also wise to consult with a trusted real estate agent who will help guide you through the process and provide insight into what type of house best meets your needs.
Be realistic about what kind of house fits your lifestyle and budget; look beyond the superficial details – like paint color or landscaping – when searching for that perfect "dream home."
Being able to afford something doesn't necessarily mean it's the right choice for you now – remember, buying a 'forever home' takes time, so don't rush into anything before considering all possible options.
Assessing Home Repairs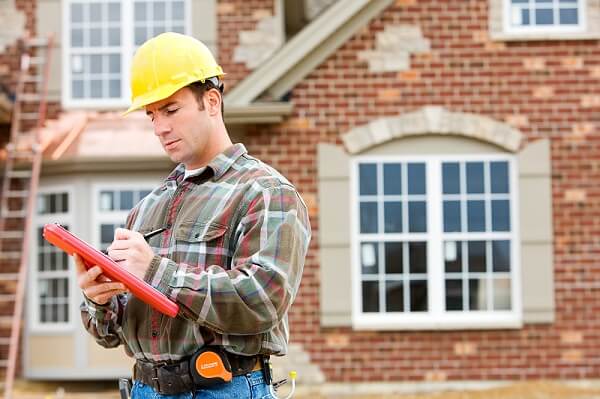 Assessing home repairs is important when considering whether one is ready to buy a home.
As many folks know, rehabilitation costs can significantly affect the cost of purchasing and owning a home.
Understanding the various elements of home ownership that require fixes or maintenance can help ensure buyers can accurately determine their ability to purchase a property.
For those looking to get a mortgage for their future home, it's wise to consider the additional costs associated with buying and owning a property outside of just the sale price.
While some lenders may offer special financing incentives such as no down payment or low costs at closing, these loans often come with higher interest rates than conventional ones. They might not provide enough protection from unforeseen restoration expenses.
It's highly recommended that potential homeowners consult with real estate professionals and experienced home lending advisors before signing any paperwork.
This will allow them to gain insight into what kind of projects they should expect when taking on ownership responsibilities and how much money they should set aside for possible repairs over time.
Introducing An Emergency Fund
Buying a home is an exciting process and requires careful consideration of the readiness to take on such a big financial responsibility. Before deciding if it's the right time to buy, one should evaluate its current financial situation to determine if it is truly ready for homeownership. Here are some signs that you're ready:
An emergency fund equals at least three months' gross monthly income or more. This will help cover unexpected expenses related to home ownership, like maintenance costs.
A manageable debt-to-income ratio so that most income can be applied towards housing costs without stretching finances too thin elsewhere.
Steady employment history with no long gaps in between jobs; this increases the likelihood of being approved by mortgage lenders and reinforces creditworthiness over time.
Sufficient savings are available for a down payment and costs associated with purchasing a house.
By evaluating these criteria, potential buyers can gain clarity on whether they are prepared for homeownership or need more time before taking the plunge into finding a house.
Careful planning and research will ensure everyone involved makes informed decisions when looking to purchase a home.
Working Out The Monthly Payment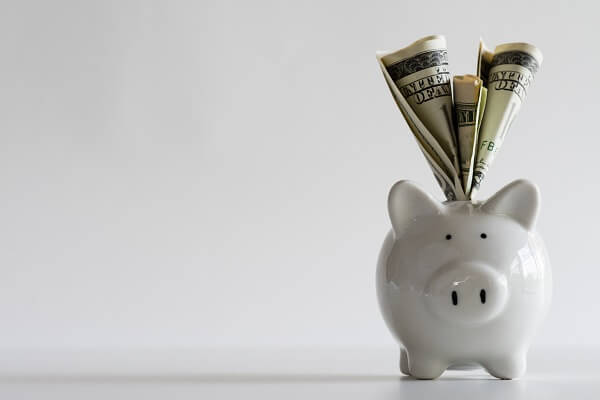 When buying a place, one of the most critical factors is budgeting. Are you ready to buy your first home? Before making such a significant purchase, it is important to consider all aspects of preparing for homeownership and understand whether or not you are financially capable of taking on this responsibility.
The following table provides an overview of some key considerations when determining if you're prepared to buy:
| Key Consideration | Description | Example |
| --- | --- | --- |
| Monthly Gross Income | How much money do you make each month before taxes and other deductions? | $4,000/month gross income |
| Credit Score | Your credit score can influence financing options available for purchasing a home. A good credit score will help get lower interest rates from lenders. | FICO score > 750 |
| Savings & Debt Ratio | Aim to have enough savings in reserve that cover at least three times your annual salary and pay off debt obligations like student loans or car payments. | 3x annual salary saved; no significant debts remaining |
Knowing how much money you have coming in every month, your credit score and your savings can indicate whether you're ready to move forward. You should also pay attention to monthly expenses and create a comprehensive budget that allows room for saving while still covering living costs. Once these calculations are made, potential buyers can assess their financial situation more accurately and determine if they are truly prepared to take on the cost of buying a home.
Assessing Homebuyer Options
When it comes to buying a home, many factors need to be taken into consideration. Whether you're ready to start home shopping or are just beginning to decide whether homeownership is right for you, knowing if you can afford the home you want is essential.
Assessing your financial situation and understanding what type of loan options are available will give you a better idea of whether you'll be able to stay in a home long-term.
To make an informed decision when buying a home, create a budget that includes all necessary expenses, such as mortgage payments, taxes, insurance, utilities, and maintenance costs. Knowing how much money is coming in and going out each month will help determine how much the house fits within your budget.
Additionally, being preapproved for financing before making an offer on a property will let sellers know you're serious about purchasing their home. This could be beneficial during negotiations since sellers prefer buyers who have already been approved for financing from any lender they choose.
It may also be helpful to speak with real estate professionals if additional advice is needed. Research ahead can save money and headaches – especially when becoming a first-time buyer or transitioning from renting to owning.
Understanding the process and terms associated with mortgages can help alleviate some of the stress related to this significant purchase so that when it comes time to sign on the dotted line, you feel comfortable and confident in your decision.
Tips For Home Sellers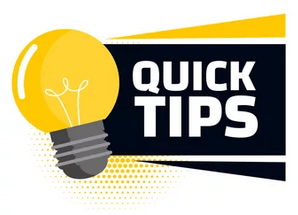 The housing market can be confusing, especially for purchasing a house. Potential buyers must consider multiple factors when deciding whether or not buying is the right decision for them.
According to the National Association of Realtors® (NAR), existing home sales in the U.S. are at their highest level since 2006, so now may be an ideal time to take advantage of prices and make your dream home a reality.
Considering how much house you can afford, thinking long-term is essential. The price of the home isn't just what you pay on the closing day but includes all costs associated with owning a home, such as maintenance fees and insurance premiums over at least five years. It's also wise to factor in any potential changes that may impact how and where products appear on this site, like interest rates or taxes, which could affect future affordability.
It is essential for anyone wanting to buy or sell a property to understand the process involved before making any decisions; after all, getting a new home is one of life's most significant investments and should not be taken lightly.
With careful consideration and research into today's market trends, prospective buyers can find themselves living in the home of their dreams sooner than expected.
Staying In The House Long-Term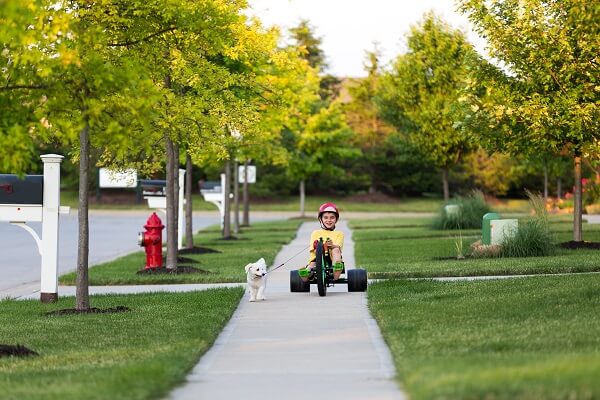 When considering buying a home, it is essential to think about the long-term. The buyer should ask if they will stay in the house for at least several years.
Staying in the house long-term requires planning and researching interest rates, mortgage terms, and local real estate markets.
It can also be beneficial to understand what maintenance costs may come up during one's stay in their new home. The cost of replacement items such as heating/cooling systems, appliances, electrical work, plumbing fixes, roof replacements, etc., could arise while living there.
Additionally, potential buyers must consider how much space they need now but also anticipate any changes that may occur in the future – whether those are due to family size or other lifestyle factors.
Knowing what type of space will best suit them over time can help ensure they find a home that meets their needs both now and soon.
Are You Ready to Take the Plunge Into Homeownership?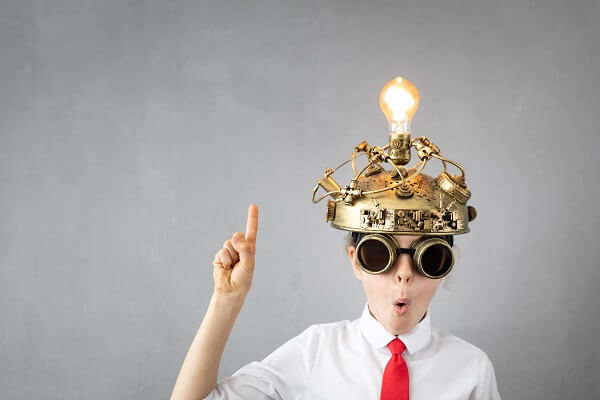 Buying a house is an important decision and requires careful consideration.
Before taking the plunge into homeownership, individuals must carefully evaluate their credit rating, understand available financing options, assess current market conditions, prepare for closing costs, consider homeowner options such as new construction or existing homes, and become aware of tips for sellers.
Although some may object to the idea that buying a house can be difficult, with proper preparation, it does not have to be overwhelming.
Taking the time to educate oneself on the process and understanding one's financial capability will help make transitioning from renter to homeowner more manageable.
By obtaining knowledge before beginning this journey, potential buyers can feel confident in making an informed purchase decision and set themselves up for long-term success.
For more information on getting started in your own real estate journey, head over to GatorRated.com.