14 Essential Things To Buy For A New House – 2023 Checklist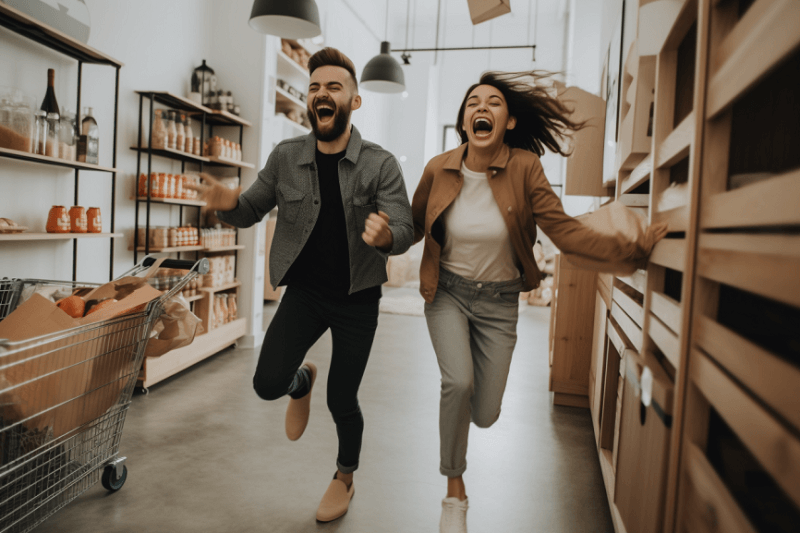 Congratulations! You just bought a new house and you're ready to start making it your own. But what do you buy first? Don't worry; we've got you covered.
From cleaning supplies to lawn care tools, home décor to office furniture, we'll help you determine what items to purchase for your new home.
In this article, we'll go over everything that you need for moving day and beyond so that your house feels like home in no time.
Let's get started!
Essential Items for a Home – An Exhaustive Checklist
You'll want to be sure you have all your bases covered when it comes to keeping your home safe and clean, so review the list of must-haves for first-home buyers and see what you need.
Moving into a new place can be overwhelming initially, but with the right items, you'll feel more comfortable in no time. Some of the fundamental items that you'll need, from smart home to traditional, are outlined as follows:
Furniture (beds, couches, chairs, tables, dressers, etc.)
Appliances (refrigerator, stove, washer/dryer, dishwasher, microwave, etc.)
Bedding (sheets, blankets, pillows, comforters, etc.)
Kitchenware (dishes, pots/pans, utensils, etc.)
Bathroom accessories (towels, bath mats, toothbrush holders, etc.)
Storage items (boxes, bins, shelves, etc.)
Home decor (rugs, drapes, wall art, etc.)
Lighting (lamps, fixtures, etc.)
Cleaning supplies (brooms, mops, vacuum, etc.)
Outdoor furniture (patio furniture, deck furniture, etc.)
Yard tools (lawn mower, shovel, rake, etc.)
Electronics (TV, computer, gaming systems, etc.)
Tools (hammer, screwdriver, drill, etc.)
Safety items (smoke detectors, fire extinguishers, etc.)
Don't forget about other decorative pieces or items that will make your house feel like a home–like artwork or plants. When creating this list, remember the things necessary to buy. As long as you plan ahead by making a note of what you need beforehand, it should help ease some of the stress associated with moving.
Cleaning Supplies to Buy for a New House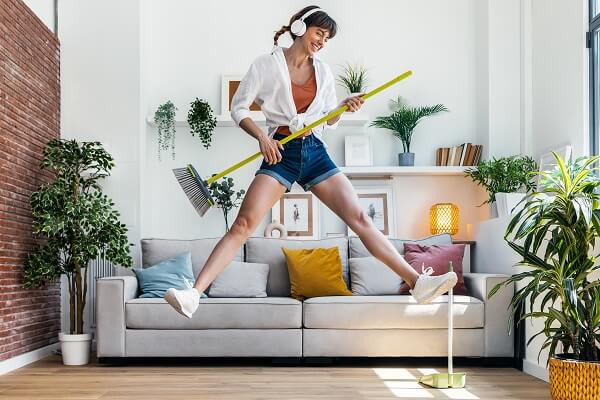 Now that you've settled in, it's time to stock up on some supplies for cleaning so your new abode is spic and span!
Knowing what to buy for a house can be overwhelming for a first-time homeowner. But don't worry—there are some basic items that every new home buyer needs.
Start with the basics like all-purpose cleaners, glass cleaners, rags, and mops. A good vacuum cleaner is also important if you have carpets or rugs in your new home.
You'll also want to purchase bathroom supplies such as tissue paper, toilet bowl cleaner, and shower liner. And don't forget about coverings for the windows too!
Finally, don't forget about investing in a good home security system; this will ensure that you are safe from intruders while you're away.
With these items taken care of, your checklist for buying for a new house should be complete!
Curtain Shopping for a New House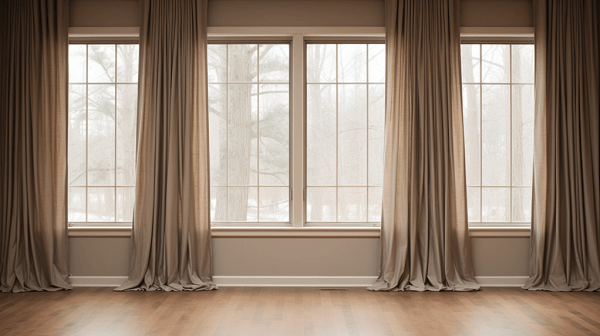 Finding the perfect drapes to complete your new space can be an exciting adventure – one that adds a personal touch and helps make it feel like home! When you're preparing for a move, investing in home decor isn't at the top of your essentials or new home shopping list. They are a cost-effective item you'll want to buy for your house that can really transform any room – as well as give you privacy from potential nosy neighbors.
As a first-time homeowner, you may want to invest in quality materials and timeless designs that'll stand the test of time while still reflecting your style. You might also consider blackout coverings if light sensitivity is an issue or if you work nights or early mornings when natural light seems brighter than normal.
There are many options out there, so take some time to find something that suits your needs and budget.
Home Essentials for Moving Day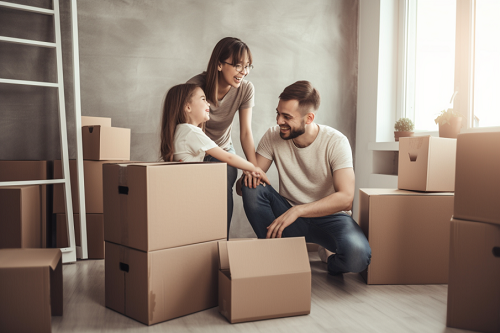 Moving into a new space can be like embarking on an exciting journey, but don't forget to bring all the necessary home essentials along for the ride! After all, it's important that you have everything you need for your new home in order to make your first impression last.
Shopping for household items is a must when it comes to moving. From bathroom supplies and cleaning products to kitchenware and bedding, there are plenty of items that you should buy in order to enjoy your home right away.
Make sure you get all the must-haves before heading out – such as a vacuum cleaner, mop, bucket, dustpan, and brush – so that everything will be set up and ready once you enter your brand-new abode.
Things to Buy for a New Home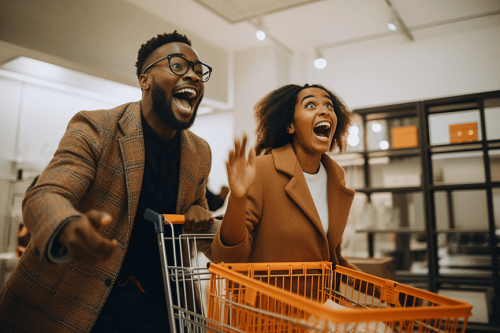 Now that you've gotten through the flurry of moving day, it's time to make your new house a home. You'll need some basic things for your first few days and weeks in the new space.
Everything from kitchen items to furniture will help you make this house yours and settle in quickly. When moving, there is an extensive list of items to ensure your move is complete.
From basic kitchenware like plates, cups, and utensils to more specific needs like pots, pans or rugs–make sure you have everything necessary to turn your house into a home. One of the most important investments should be comfortable seating; what good is a beautiful living room if there's nowhere cozy to sit?
And don't forget all the little things that come with making a space your own: wall decorations, accent pieces, throw pillows–the list goes on! With these items in hand (or at least on order), you can start transitioning from moving day to making your house feel truly yours.
Moving Into a New House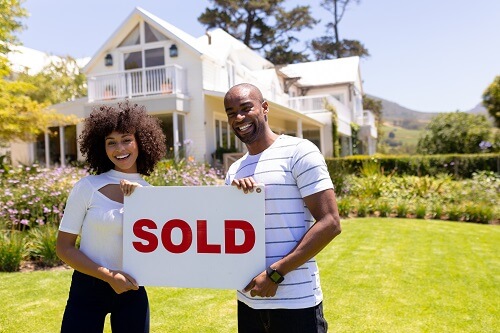 Discovering the perfect pieces to transform your space into a warm and inviting abode is an exciting part of the relocation process. Moving can be overwhelming; from packing up to making sure all of your belongings are in order, it's a lot to take on.
But once you've settled in, it's time to consider making your living space yours. You'll want to start with the basics: home improvement items such as paint, wallpaper, and window treatments will make any room feel more like home. Next, consider stocking up on home essentials such as bedding, furniture, kitchenware, and lighting fixtures that reflect your unique style.
Lastly, don't forget bathroom necessities like towels and lighting fixture – these can really add personality to any room in your new home! On that first morning when you wake up in your new house, you'll be glad you took the time to make it all just right.
New Homeowners Must-Haves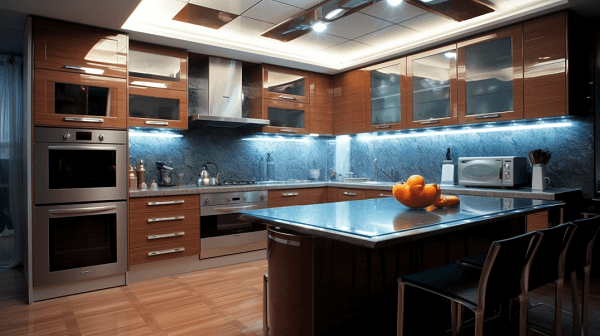 As you prepare to move into your first home, you'll want to make sure your space is equipped with the must-haves for comfortable living. From paint and wallpaper to bedding and lighting fixtures, it's important to create an inviting atmosphere that reflects your style.
When buying your new home, there are certain essentials that will make settling into your first house much easier. A list of all the things you need around the house can seem daunting, but tackling one room at a time can help keep your home feeling like a home.
New shower fixtures and decor will give old bathrooms a fresh look, while accent pieces like rugs and artwork add character to living spaces. Moving doesn't have to be overwhelming when you know what items are needed in making it feel like home.
Take some time out of unpacking boxes to pick up these must-have items so that you can enjoy your new abode right away!
Keep Your Home Secure with a Home Security System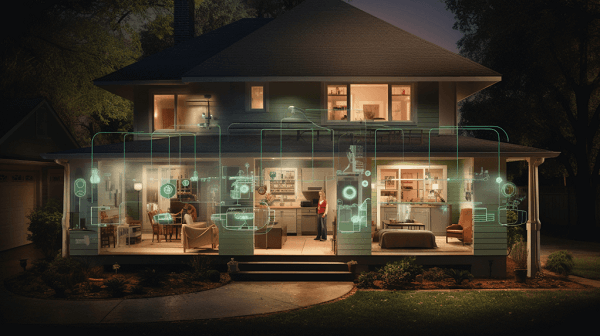 Keeping your home safe and secure is important, but with a home security system, you can rest easy knowing it's protected from intruders.
When buying new items for your house, don't forget to add a home security system to the checklist of things you'll need. Whether you're moving to a New York City apartment or settling into the suburbs in a large family home, having a reliable security system will give you peace of mind.
With its motion detectors, cameras, and alarms, it will provide an extra layer of protection against potential break-ins or other unwanted events.
Furthermore, when getting settled into your new digs after purchasing everything from living room furniture and decor to kitchenware, don't forget to add a home security system first! It might seem like one more thing on your list of priorities when setting up the new place – but it's well worth the effort and money you invest in building an extra wall of protection around your property.
Shower Curtain Shopping for a New Home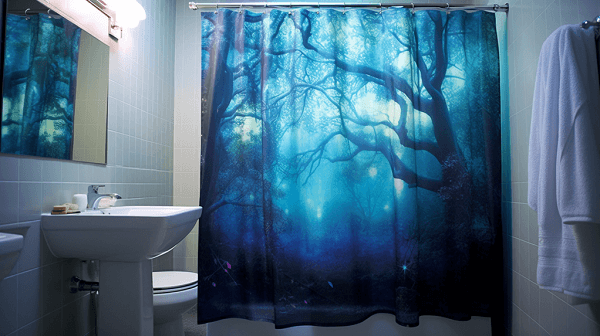 Shopping for a shower curtain to complete your bathroom's look can be exciting. And you don't have to break the bank!
While you're doing your shopping for bathroom decor, there are a few things you'll need to consider. If you're moving into your first house, it's a good idea to make the process easier. Consider what kind of new furniture and decor pieces that you'd like in each room.
A smart way to approach this is by looking at all available options. That way, the whole space comes together seamlessly. For example, if your living room has sleek contemporary lines, then going with a modern pattern will help tie in the aesthetic of the rest of the room.
Adding personal touches like hanging pictures or wall art can help turn your bathroom into something special. All these small details can make a big difference when it comes to making your house feel like home.
Home Décor for a New Bedroom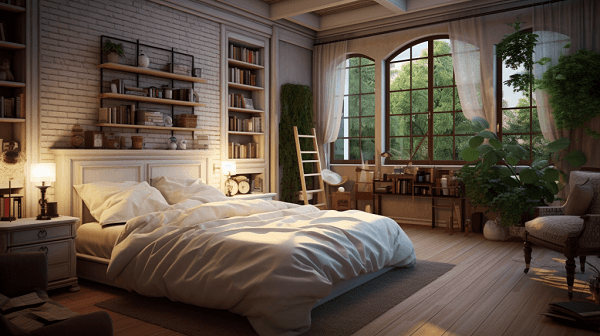 Transform your bedroom into an inviting sanctuary with the perfect home décor choices, and make it a place you never want to leave! Whether you're a first-time home buyer or have moved many times before, shopping for the right pieces to create a comforting atmosphere in your new bedroom can be overwhelming.
But don't worry – there are several things you'll want to buy to make your house feel like home and get settled in quickly. From bedding and furniture to rugs and artwork, you'll want all the necessary components that will make your bedroom the heart of the home.
Making the process of moving less stressful is easier when you choose key items that reflect your style and personality. With careful planning and attention to detail, you can create a space that's warm, cozy, and inviting for years to come.
New Shower Essentials for a New Home
Upgrade your shower space with the perfect essentials and make it your own comforting oasis! Moving to a new home is an exciting experience, but when it comes down to it, you'll need to buy some items for your new bathroom.
Whether you're going for a modern look or something more traditional, there are certain things you'll need in order to make sure everything runs smoothly.
Pick up these items to get started: shower liners, rods, nonslip and drying mats. Shower curtains create the backdrop of style while offering privacy; pick one that matches the decor of your new bedroom.
Liners protect against water damage and keep mildew from forming on the walls. A shower mat provides safety and comfort while preventing slips and falls.
Don't forget about other accessories like shelves or caddies for storing toiletries; these will help keep everything organized during the moving process.
With a few simple additions, you can transform your shower into a relaxing sanctuary!
Home Office Essentials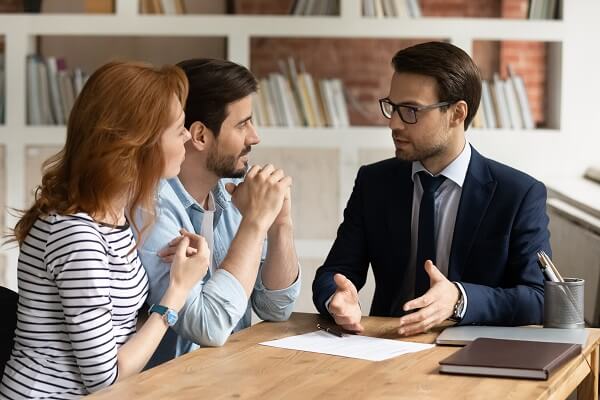 When you move to a new place, setting up your home office is helpful for anyone that needs a dedicated workspace. A beautiful home office can help you feel more at ease and inspired when working from home, and it doesn't have to cost a fortune.
Here's a list of essential items to invest in for your new home office:
Desk: Invest in an ergonomic desk that'll make your work comfortable and productive. Choose one with plenty of drawers and compartments so you can store all the necessary documents and supplies easily.
Chair: Get yourself a comfortable chair with adjustable height and lumbar support for long hours of work. Make sure it has wheels so you can maneuver around the room quickly and easily.
Lighting: Good lighting is important for any workspace, but especially if you're going to be spending long hours there. Invest in task lighting that provides adequate illumination while avoiding glares on your screen.
Decor: To make the space feel like your own, add some personal touches like posters or artwork that'll give the room personality as well as help reduce stress levels during tedious tasks. You'll also want some plants to brighten things up – they'll bring life into the room while purifying the air!
With these essentials sorted out, don't forget about other little things that'll make all the difference such as charging stations, filing cabinets, bulletin boards, etc. These small additions will give your home office a finished look while helping commission its purpose perfectly!
Putting together all these pieces may seem daunting at first, but soon enough, once everything's in its place, you'll be ready to work hard in comfort from your beautiful new space!
Living Room Essentials for a New House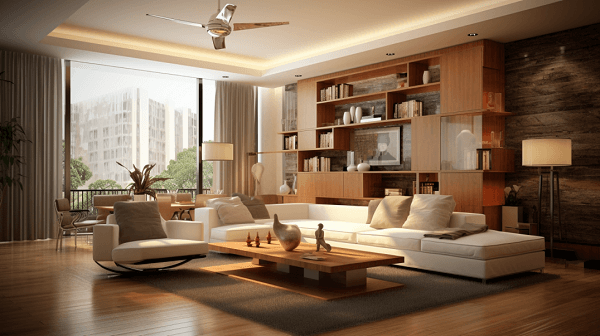 Now that you've got the office essentials sorted for your new home, let's move to the living room.
The living room is often thought of as the heart of a home, and it's certainly true. It's where family members gather together to talk, watch TV, or just relax after a long day.
As such, you'll want to make sure your living room is comfortable and inviting. When deciding on what things you'll like for your home, there are some staples that everyone should consider investing in.
A quality sofa will provide comfort, while accent chairs can be used for additional seating when friends come over (or just give you more options when lounging). Additionally, don't forget about smaller items like coffee tables and accent pieces like rugs or pillows; these essentials will help bring life to the space without breaking your budget.
You may even want to invest in artwork or wall décor – links that may earn us a commission are included below!
Conclusion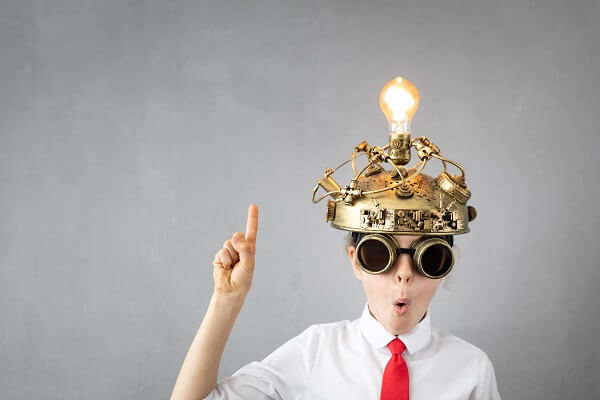 As a new homeowner, you've got plenty of options when it comes to furnishing and decorating your home. It can be overwhelming at first, but with a few simple tips and tricks, you can turn your house into the perfect haven.
Remember to take your time and enjoy the process – don't let yourself get too overwhelmed by all the choices! With some careful planning and creative thinking, you'll soon be able to create a space that's uniquely yours.
Who knows? You might even surprise yourself with how stylish and comfortable your new home is.
Need additional guidance for your new home? Head over to GatorRated.com for more insightful articles.