11 Best Neighborhoods To Live In Miami in 2023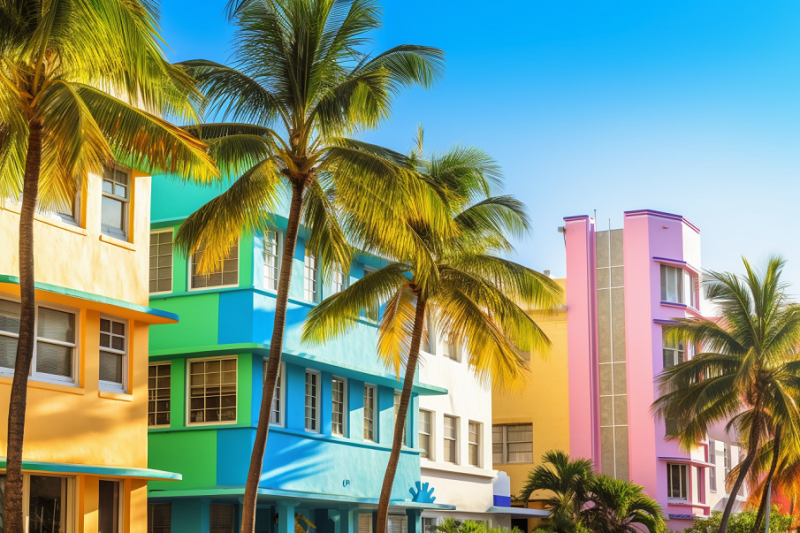 Miami is a vibrant, diverse city with much to offer. Whether you're looking for an up-and-coming neighborhood or something more established, there are plenty of great areas to choose from.
In this article, we'll explore the 11 best neighborhoods to live in Miami. From luxurious beachside communities to hipster havens and family-friendly enclaves, you're sure to find something that fits your lifestyle.
Read on to discover which area of town will be perfect for you!
1. Coconut Grove – An Iconic Suburb Of Miami
Coconut Grove is a suburb of Miami that has become iconic for its unique mix of restaurants, boutiques, and historic sites. Located near the shoreline between Biscayne Bay and Miami Beach, Coconut Grove offers something for everyone—from kayaking to eating al fresco with friends.
This vibrant neighborhood also features numerous parks, picnic areas, and bike trails for outdoor activities. It's easy to get around in Coconut Grove as it is located close to other popular neighborhoods such as Little Havana, Coral Gables, and Brickell. The area has excellent public transportation options like buses and trolleys that make commuting convenient and accessible.
Although living in this lively region can be expensive, there are plenty of affordable housing options available such as condos or apartments. With its abundance of cultural attractions and thriving nightlife scene, Coconut Grove draws residents from all over the world who want to experience life in Miami.
As the next section explores Brickell – a city within the city – let us take a moment to appreciate what makes Coconut Grove so special!
2. Brickell – A City Within The City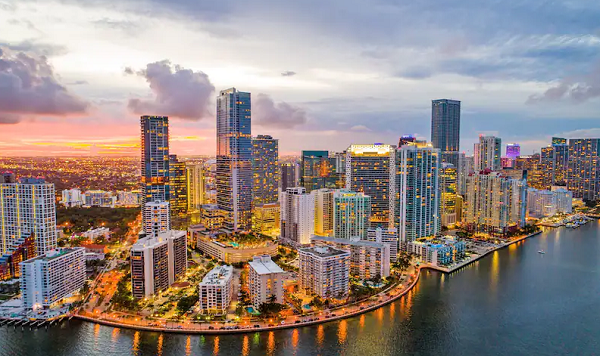 Brickell is a vibrant and diverse neighborhood within Miami that has become increasingly popular over the years. From its endless array of bars and restaurants to its close proximity to downtown Miami, it's easy to see why Brickell has been dubbed "a city within the city".
A hub for finance in South Florida, Brickell is home to numerous banks and other financial institutions as well as several high-end condominiums overlooking the bay.
With easy access to all that Downtown Miami has to offer, living in Brickell means having everything you need right outside your doorstep from fine dining and shopping opportunities galore to ample recreational activities along the waterfront.
The hustle and bustle of this district make it an ideal place for those looking for a dynamic lifestyle; however, with so much going on here, one can still easily find peace and quiet when they need it.
As such, transitioning into downtown Miami – a bustling center of business and culture – will be effortless.
3. Downtown Miami – A Bustling Center Of Business And Culture
Brickell may be a city within the city, but Downtown Miami is at the heart of it all. It's here that business and culture collide to create an energetic hub for locals and tourists alike. From its vibrant nightlife to its many young professionals, downtown Miami has something for everyone:
Downtown Miami provides plenty of opportunities for businesses looking to establish their presence in the area – from large corporations to small mom-and-pop shops. With easy access to major highways, airports, ports, and other amenities, this bustling center of commerce offers plenty of resources.
The local government also actively encourages economic development by providing incentives such as tax breaks and grants. This makes it attractive for entrepreneurs who are just getting started or established companies that want to expand their reach.
There's no shortage of cultural activities available throughout downtown Miami! Whether you're interested in arts & entertainment venues like theaters and museums or sports events like basketball games, there's always something to do.
Additionally, the area is home to many diverse restaurants offering delicious cuisines from across the globe – perfect for date nights or when you simply feel like exploring new flavors. Plus, with so many bars and nightclubs around town, you can't help but find yourself immersed in lively nightlife every evening!
From these exciting offerings alone, it's clear why so many people choose downtown Miami as their place of residence – it truly has something special for anyone who visits or lives there.
As we move on from this urban oasis into Coral Gables – A Charming Suburb with a Small-Town Feel – get ready to experience another side of South Florida living completely different than what we've seen before!
4. Coral Gables – A Charming Suburb With A Small-Town Feel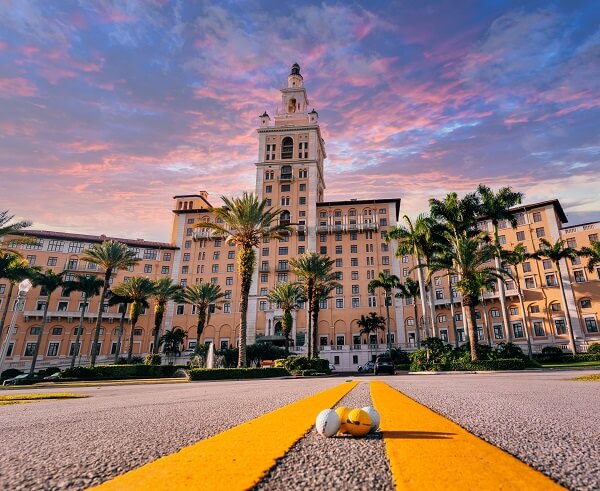 Are you looking for a safe and charming suburb to call home in Miami? Look no further than Coral Gables! Located in the heart of Miami-Dade County, this pedestrian-friendly neighborhood is filled with shopping and dining options. Plus, it's known for its excellent schools nearby.
From University of Miami to the Venetian Pool, there are plenty of things to do here that make it an ideal spot for raising a family. You'll find parks, bike paths, museums, galleries and much more – all within easy reach from your doorstep. And if you're looking to get away from the hustle and bustle of city life, Coral Gables provides plenty of respite with its lush greenery and stunning views.
Plus, the area has fantastic public transportation services which makes commuting easier than ever before. Whether you need to run errands or explore other parts of town such as Wynwood – an urban arts district – getting around won't be a problem at all when living in Coral Gables.
5. Wynwood – An Urban Arts District
Leaving behind the charming suburb of Coral Gables, we move on to Wynwood – an urban arts district located in Miami's Midtown neighborhood.
This vibrant enclave features some of the city's most well-known restaurants, galleries and stores that are sure to delight locals and visitors alike.
Wynwood has something to offer for everyone – from its world-renowned street art scene at Wynwood Walls featuring a rotating cast of internationally recognized artists, to The Rubell Museum which houses one of the largest privately owned collections of contemporary art in the US.
For those looking for more traditional experiences, there is no shortage of historical buildings and iconic hotels showcasing classic Art Deco architecture. Plus you can explore a variety of quirky shops, unique boutiques and cozy bars tucked away amongst all this creative energy!
With so much to see and do within such close proximity combined with its rich cultural heritage, it's no wonder why many consider Wynwood a must-visit destination when coming to Miami.
Moving on from here, let's take a closer look at Little Havana – another historic icon in the heart of Miami.
6. Little Havana – A Cultural And Historic Icon In The Heart Of Miami
Little Havana is a vibrant and culturally rich area of Miami that has become an icon in the city. Located just west of downtown, it is one of the oldest Cuban-American communities in America, with its own distinct flavor of Latin culture mixed with traditional American heritage.
In this neighborhood, you can find colorful murals on buildings representing Cuban pride, as well as restaurants serving up delicious dishes like ropa vieja and pastelitos. This cultural center is also home to several historic sites such as Maximo Gomez Park (known as Domino Park), which hosts daily domino tournaments for locals to enjoy.
In addition to its unique mixture of cultures and history, Little Havana offers so much more for those who choose to live there. With its close proximity to Downtown Miami, residents can easily access all the great attractions the city has to offer while still having their own private "home away from home" feel.
Whether you're looking for a place steeped in culture or simply want convenient location, Little Havana may be your perfect fit!
With its mix of urban life and beach vibes, Miami Beach provides the perfect combination of city and surf – something no other city can truly replicate.
7. South Beach – A Popular Hotspot For Tourists
South Beach is one of the most popular hotspots for tourists in Miami. It's renowned for its beautiful white sand beaches, upscale boutiques and nightlife scene.
From lounging on the beach to cheering on the Miami Heat, there are plenty of activities to keep visitors busy:
Spend a day at the beach soaking up some sun
Catch a show or concert at one of South Beach's many venues
Explore Lincoln Road's eclectic mix of restaurants, shops, and galleries
Try your luck at world-famous casinos like Magic City Casino or The Big Easy Casino
Take a break from the hustle and bustle with an early morning yoga session overlooking the ocean
With so much to explore, it's no wonder South Beach remains one of Miami's top tourist destinations.
To make your stay even more memorable, head over to Biscayne – an unforgettable island paradise just minutes away from Downtown Miami.
8. Biscayne – An Unforgettable Island Paradise
South Beach may be a popular hotspot for tourists, but just south of fifth lies the island paradise known as Biscayne.
With its vibrant culture and beautiful scenery, it's no wonder why this area has become one of Miami's most sought out neighborhoods to live in.
From the upscale condos lined along SoFi near the beachfront, to the amazing views that come with living in the heart of Miami surrounded by high-rise buildings, not to mention the luxury shopping experience found in Bal Harbour's nearby – there is something special about living in Biscayne.
Apartments here offer residents an array of amenities such as rooftop terraces offering breathtaking views and resort-style swimming pools. Add on top all these benefits without giving up proximity to some of Miami's best attractions, and you have yourself an unforgettable city oasis right at your fingertips.
The ultimate escape within this urban paradise awaits those who venture further south towards Key Biscayne – a tranquil beach getaway within the city limits.
9. Key Biscayne – A Beach Getaway Within The City
Key Biscayne is an idyllic beach getaway located just a few miles southwest of downtown Miami. Boasting access to some of the most beautiful beaches in South Florida and plenty of shopping and dining options, this barrier island is ideal for those looking to escape their city lives without straying too far from it.
Upscale boutiques adorn many streets along with sidewalk cafes that are perfect for people-watching or enjoying a leisurely meal. The vibe on Key Biscayne can be described as tranquil yet vibrant; it's quite common to see joggers out on early morning runs alongside cyclists taking advantage of its picturesque views.
Throughout the year many events such as festivals, art shows, concerts and more take place here, making it an excellent destination for anyone who loves culture and entertainment. From yoga classes at the waterfront park to sunset cruises around the bay, there's something special about Key Biscayne that draws visitors back time and again.
Without a doubt, this neighborhood is one of Miami's best kept secrets. With so much beauty and excitement available only minutes away from downtown Miami, Key Biscayne truly stands apart as a unique oasis within the city.
Looking ahead, Aventura – another serene oasis in the heart of Miami – awaits exploration…
10. Aventura – A Serene Oasis In The Heart Of Miami
Aventura is an oasis of tranquility in the bustling city of Miami. Its streets are lined with lush landscaping, providing a peaceful refuge from the hustle and bustle of life.
The eclectic mix of restaurants, cafes, shops, and trendy venues make Aventura one of the most desirable neighborhoods in Miami for young professionals and families alike.
Located close to the city centre, it offers easy access to many Latin-American attractions including art galleries, music festivals, and cultural sites like Vizcaya Museum & Gardens and Everglades National Park.
With its vibrant nightlife scene and diverse population, Aventura has something for everyone – no matter your age or interests. From upscale shopping centers to family friendly parks, there's always something new to explore!
Conclusion
The cost of living in Miami isn't cheap, but if you find the right neighborhood it can be worth every penny. With a variety of transportation options and some excellent schools, moving to Miami could be an ideal choice for many people.
Plus, with its warm weather year-round, there's always something fun to do outdoors.
So what are the best neighborhoods to live in? According to data from the US Census Bureau, 9 out of 10 neighborhoods in Miami have median household incomes over $60,000 – meaning they're relatively affluent areas where most people can afford to rent or buy property. Furthermore, crime rates in these neighborhoods tend to be lower than average compared to other cities across the country.
All things considered, Miami is definitely one of the best places to settle down and start a family. With its low cost of living and strong sense of community spirit, this vibrant city has something for everyone – so why not give it a try?
After all, statistics show that eight out of ten people who move here end up loving it!
For more articles like this one, please visit GatorRated.com.
Frequently Asked Questions
What Is The Average Cost Of Living In Miami?
Figuring out the average cost of living in Miami is important for anyone considering relocating there.
The good news is that, while it can be expensive to live in some parts of Florida's largest city, there are still plenty of affordable neighborhoods and options available.
This includes both rental properties as well as homes for sale, so no matter what your budget may be you should have no problem finding a place to call home.
With careful planning and research, you'll be able to find an area with all the amenities you need at a price you can afford.
What Types Of Transportation Are Available In Miami?
When it comes to transportation, Miami has a range of options.
From public buses and trains to ride-sharing services like Uber, Lyft and more, there's something available for everyone.
For those looking to get around the city quickly and efficiently, Metrorail offers convenient rail service that runs throughout many areas in the city.
Additionally, Metrobus provides an extensive network of routes to cover most areas within the county.
For shorter commutes or trips across town, cyclists can take advantage of dedicated bike lanes on some major roads as well as bike sharing programs located at various points around town.
What Are The Best Schools In Miami?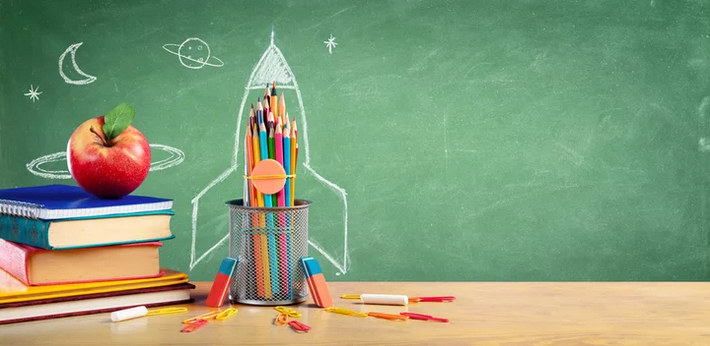 Living in Miami comes with a lot of perks, and one of the most important is having access to some of the best schools in the area.
There are several excellent public and private school options available, catering to all kinds of students.
Some top-rated institutions include Ransom Everglades School, Carrollton School of the Sacred Heart, St. Stephen's Episcopal Day School, Gulliver Schools, and Archbishop Curley Notre Dame High School – just to name a few.
Each school offers unique learning opportunities for its students, so it's worth researching them individually to see which fits your needs best.
How Safe Is Miami?
When it comes to safety, Miami is a mixed bag. While some areas of the city are very safe and secure, others have higher rates of violent crime.
The city's police department has increased its efforts in recent years to make sure all neighborhoods stay as safe as possible. Nevertheless, residents should always remain vigilant and aware of their surroundings when out in public.
What Is The Weather Like In Miami?
The weather in Miami is generally warm year-round, with temperatures rarely dropping below 60°F (15.5°C) or rising above 90°F (32°C).
It's usually sunny and humid, so you'll want to be sure to stay hydrated!
In the summer months, there can be storms accompanied by heavy rain, but these typically don't last too long.
During the winter months, it does cool down a bit more and nights may require extra layers of clothing.