About Gator Rated
The mission at Gator Rated as a Florida Real-Estate Association is to give you the very latest on the home market and connect you with realtors who are the best in the business.
Meet The
Gator Rated

Team
Matthew Sanchez
Founder
Matthew Sanchez is the founder of Gator Rated. Having called home to both Pinellas & Pasco counties for over 5 years, Matt knows these areas extremely well. He has flipped several homes and can easily relate to both the single-family home buyer and investors alike.
Matt was drawn to Florida for the year-round outdoor lifestyle. Please feel free to lean on his expertise in the surrounding areas. Looking for neighborhoods that are both affordable and close to the beach? Perhaps you just want someplace nearby that's beautiful to walk your children and pets.
No matter what you're looking for, Matt does his very best to connect home buyers and sellers to top quality agents in the sunshine state.
Email: matt@gatorrated.com
Phone: 689-465-5611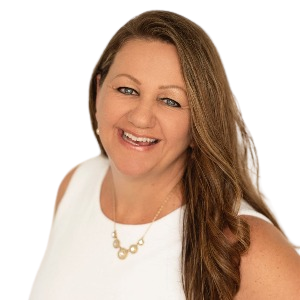 Beth Bernette
Executive Florida Realtor
Beth Bernette is a well-seasoned Florida realtor. Having grown her name, selling homes since 2015, Beth has carved out a niche in the real estate investors niche.
Beth has also called home to both Pinellas and Pasco counties, providing an intimate knowledge of these areas.
An avid animal lover and scuba diver, Florida just made sense for her with all the outdoor amenities the sunshine state provides.
Beth Bernette is an instant friend to everyone she meets, with her warm personality. She is someone you'd be proud to have in your corner when it comes to buying or selling a home.
Email: beth@gatorrated.com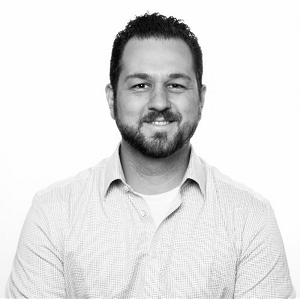 Mark Sanchez
Website Ninja
Brothers with the founder, Matthew Sanchez, Mark and Matt began Gator Rated so Florida residents no longer had to look to far for quality, vetted information when it comes to real estate in Florida.
With over a decade of experience in IT, Mark makes sure everyone stays connected and the website stays running smooth.
Email: mark@gatorrated.com
How
Gator Rated

Began

Ran by brothers Mark & Matthew Sanchez, Gater Rated intends to provide the highest quality reviews to get you where you're headed a little easier.

We aim to be different, geared solely for Floridians. We are tailored to the needs of the local community. Simply put, we are "from here" so we know "know here." We know what our readers are truly looking for: good businesses with integrity and high value.

That is all we promote on our website. Honest reviews with evidence to support our recommendations.

No nonsense guaranteed.
Honesty & Integrity
We understand that your trust is essential to our website and we would never allow false information to be posted. Furthermore, we enjoy promoting local praise-worthy businesses that can elevate our local community.
Whether you live in Jacksonville, Orlando, Tampa, or Miami, we hope you will find our reviews useful.
If you have any questions regarding a specific review on our site, we are happy to answer any questions. Simply shoot us a message via our "Contact Us" page and we will be glad to promptly assist you. We are a family of Floridians, over 21 million to be exact!
Behind the
Gator Rated

Name

Perhaps now it's time for a little backstory on Gator Rated's name. This one won't be too hard to crack. Our state is home to millions of alligators thanks to our lush Everglades and various swamp lands.

Between Louisiana and Florida, there are millions upon millions of alligators in this region. With that being said, these creatures give Florida its nickname and mascot!

Keeping the community strong with an emphasis on good business etiquette and outstanding service is our priority. We feel honored to have this role and take it on with great pride.
In-Depth Research & Reporting
For example, if you need to know whether that real estate agency is the best one to list your home with, we will give you the inside scoop.
We are thorough and in-depth with each entry, ensuring quality is the best it can be. Our information is always in-depth, transparent, and holds credibility amongst the community.
Gator Rated takes the validity of our articles very seriously and will always keep our readers up to date with honest, credible reporting.
Interacting with the Community
Not only do we provide the opportunity to post comments on Gator Rated, but we also encourage the exchange of opinions between users. We want our users to feel comfortable interacting with other Floridians and create a productive dialogue on local businesses.
For Locals, by Locals
Exchanging opinions, tips, and helpful ideas are all activities we advocate for in a strong community. We are better together and seek to help build a bright and beautiful future in Florida.
Amazing things happen when everyone comes together, collaborates, and creates something brand new. Furthermore, we are glad to support new businesses and help them build their customer base.
Gator Rated aims to go beyond the surface and give you the details you need to make the best decision for yourself and your family in regard to real estate in Florida.